Fall Garden Colors, My Home
this post contains affiliate links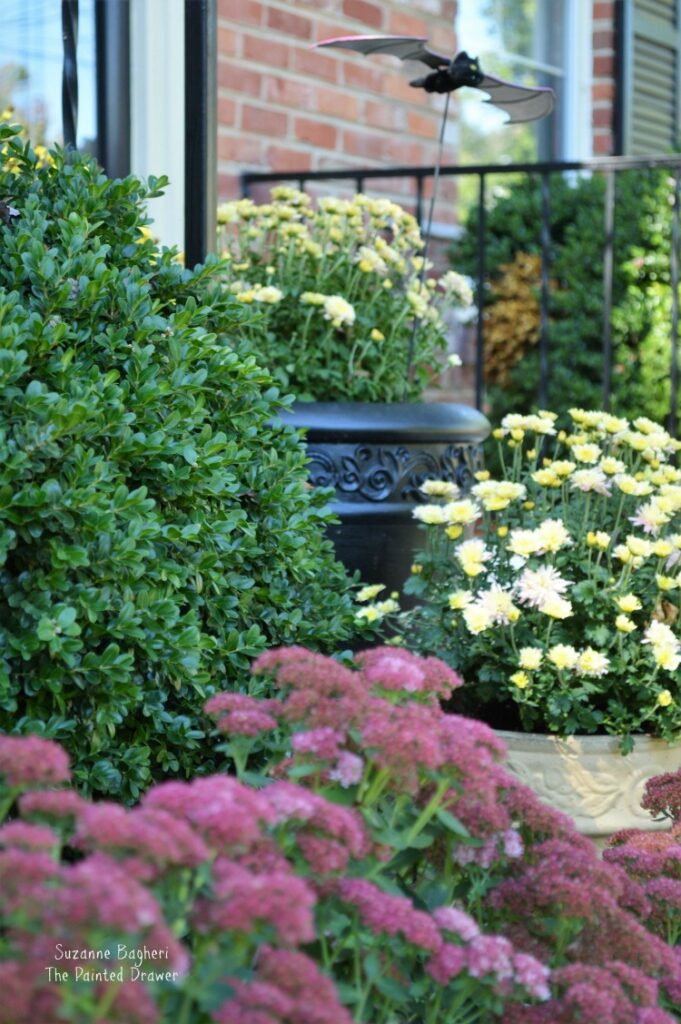 It's Friday!  This weekend is Homecoming for Ella and while she is off enjoying herself, we will take Sophie out for her favorite dinner, pad thai!
Our front looks so gorgeous this time of year.  Remember I painted my front steps in the spring? (Faux Painted Stone Front Steps) Well, they have held up but honestly will need another coat next year.  Our concrete is really old and crumbly and paint has a hard time adhering to it without flaking off.  I believe on new concrete, the painted steps would hold up a lot better.  I had also painted our railings, screen door and planters in DecoArt Curb Appeal Outdoor Paint in black.  I'm happy to report that these have all held up very well over the summer.
I planted a few sedum plants about 8 years ago by the front steps.  Wow!  They have really multiplied and create a huge impact of deep reddish pink color this time of year.  The mums are in my newly painted black planters and the pumpkins were decorated by my kids 🙂  The hydrangea adds to the color scheme with its dried blooms.  I really love fall!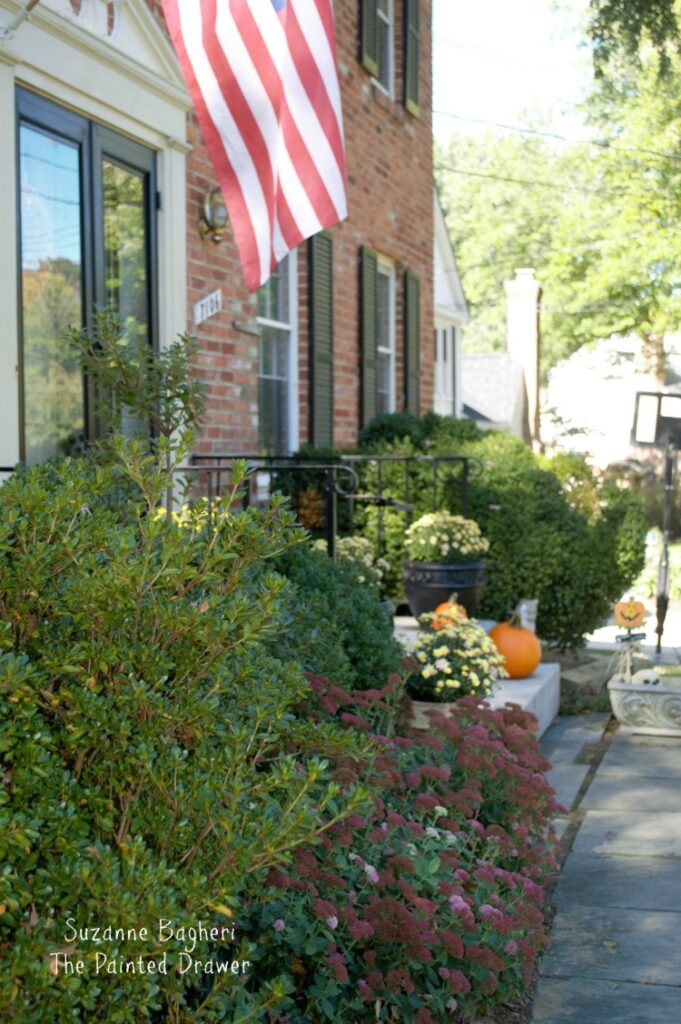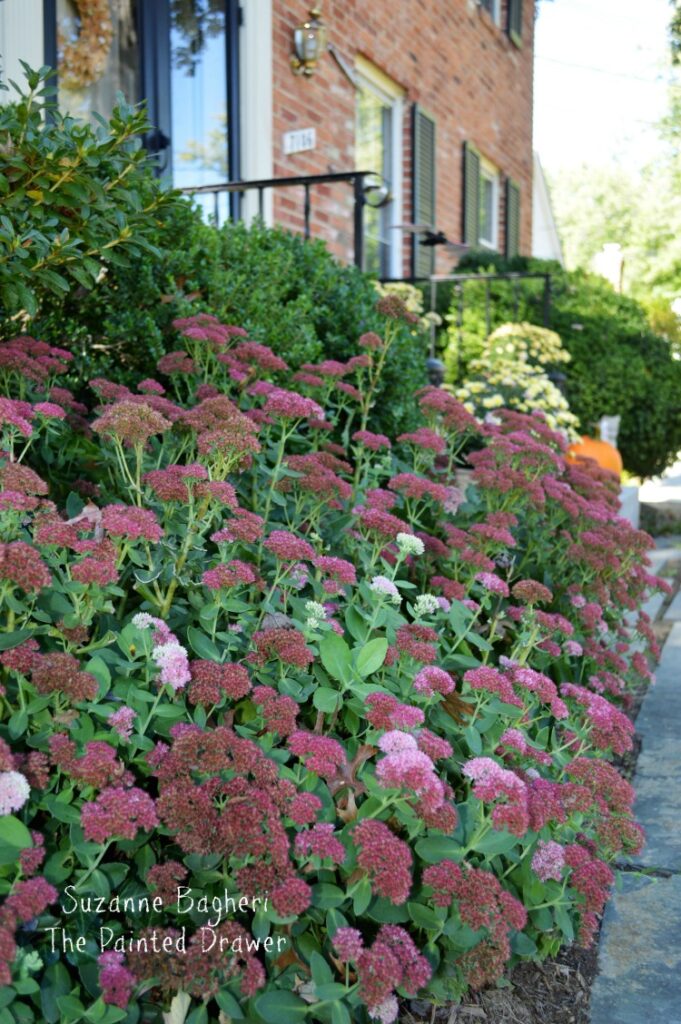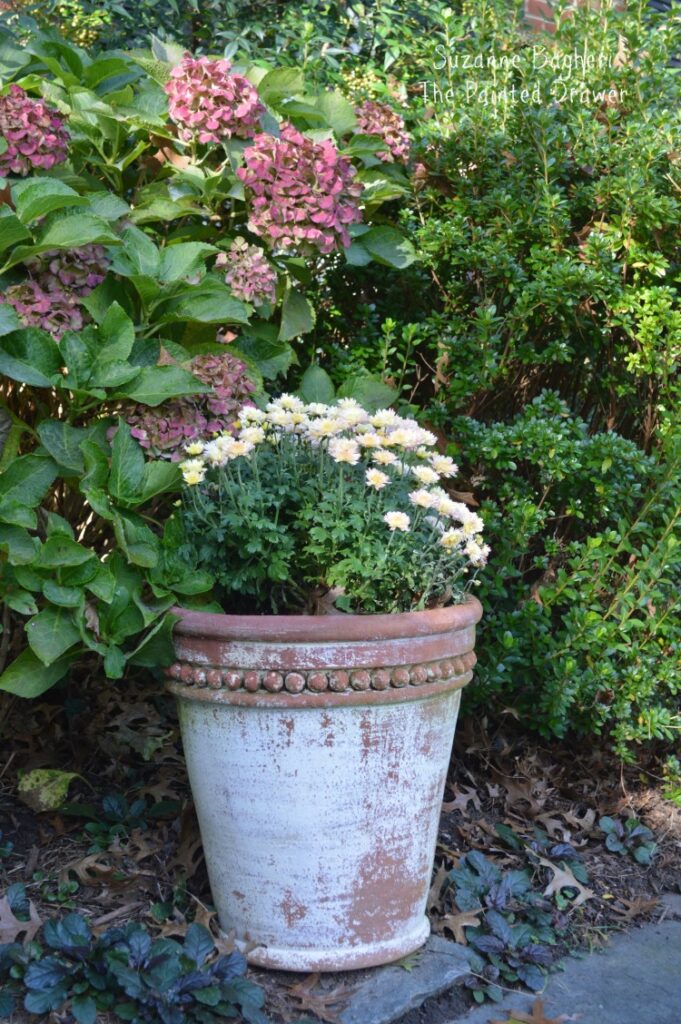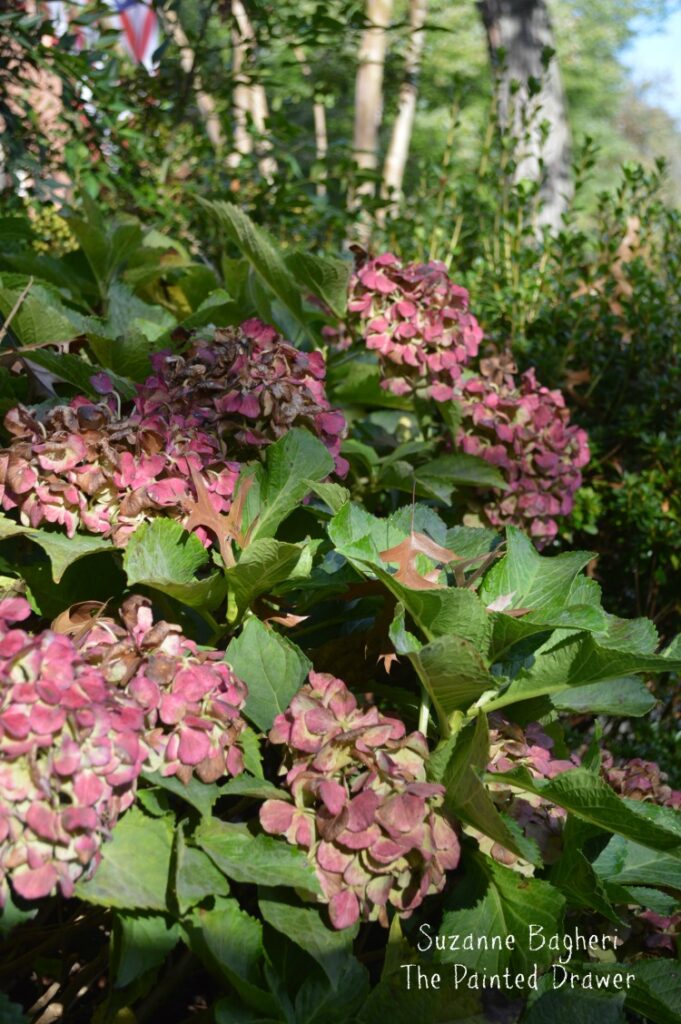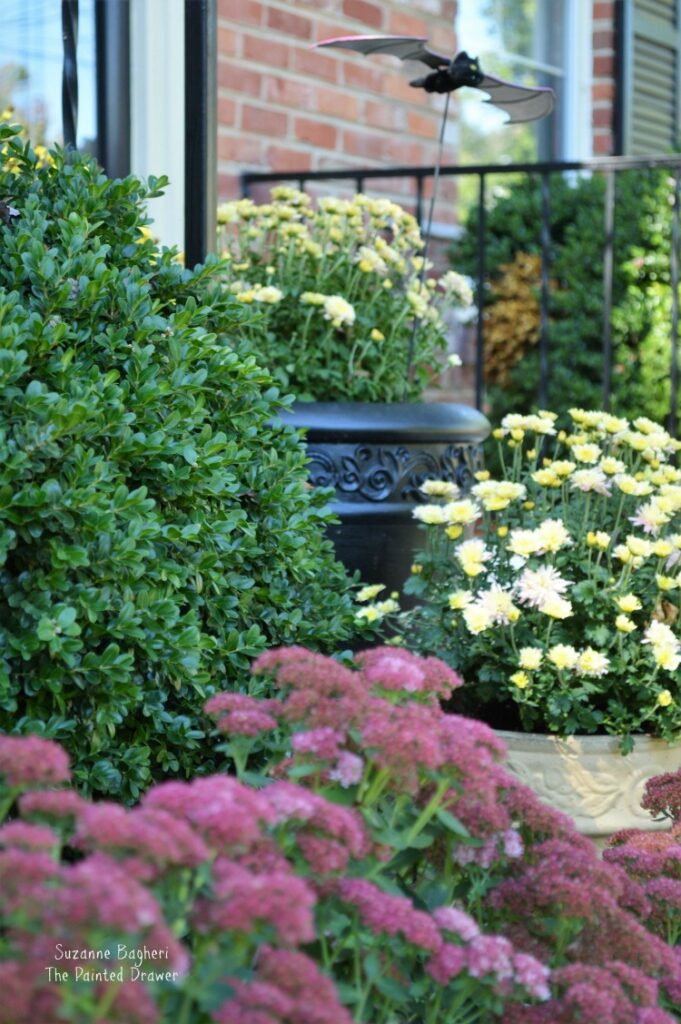 Have a wonderful weekend!