I thought I would revisit the Florence Dresser.  I finished this piece in 2014.  It was a long process that in the end, created a beautiful aged patina. I started with a base coat of Annie Sloan Old White and added Annie Sloan Florence on top.  It was sanded back and distressed before I tried (oh, such a newbie!) applying General Finishes Van Dyke Brown glaze directly onto the chalk paint.  Whoops! It created a streaky mess. FYI, don't ever apply a glaze directly onto a chalk paint finish!
I had to sand it back again and add another coat of Florence over the entire piece.  I then applied Maison Blanche Dark Brown wax (Annie Sloan dark wax could be interchanged).  I guess I wasn't ready to give up on that glaze because after the wax cured, I again applied General Finishes Van Dyke Brown glaze.  Using an old rag, I worked it in on top of the wax.  I then distressed and sanded it back yet again. Whew!  This is the perfect example of trial and error and just throwing everything into it until I was able to step back and love it.
Since it was so much work, and is one of my all time faves, I'm sharing it one more time in 2017!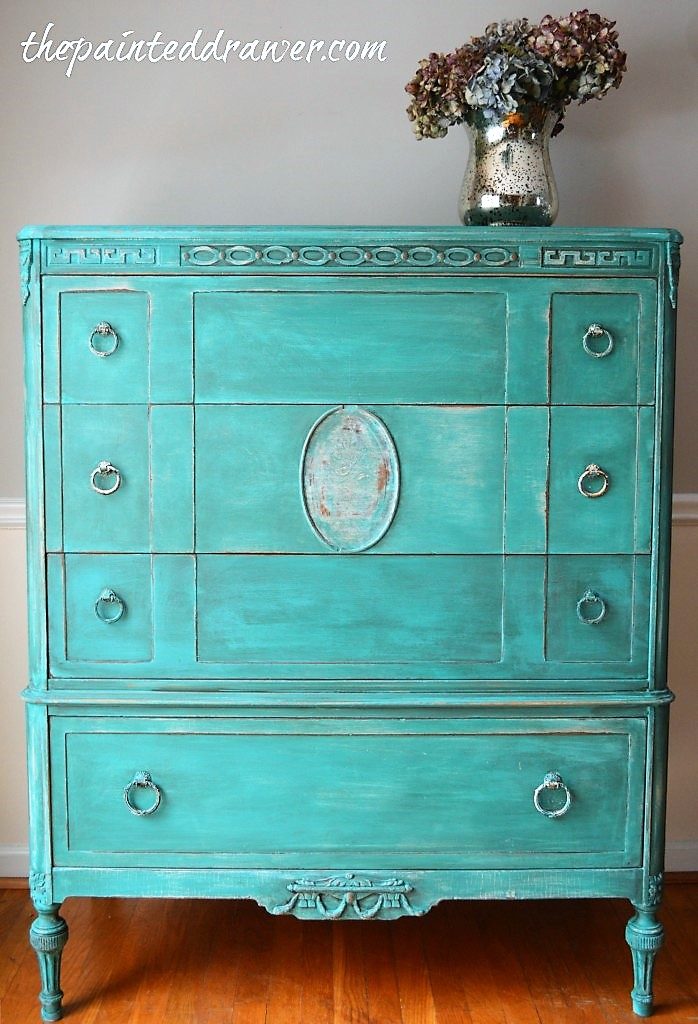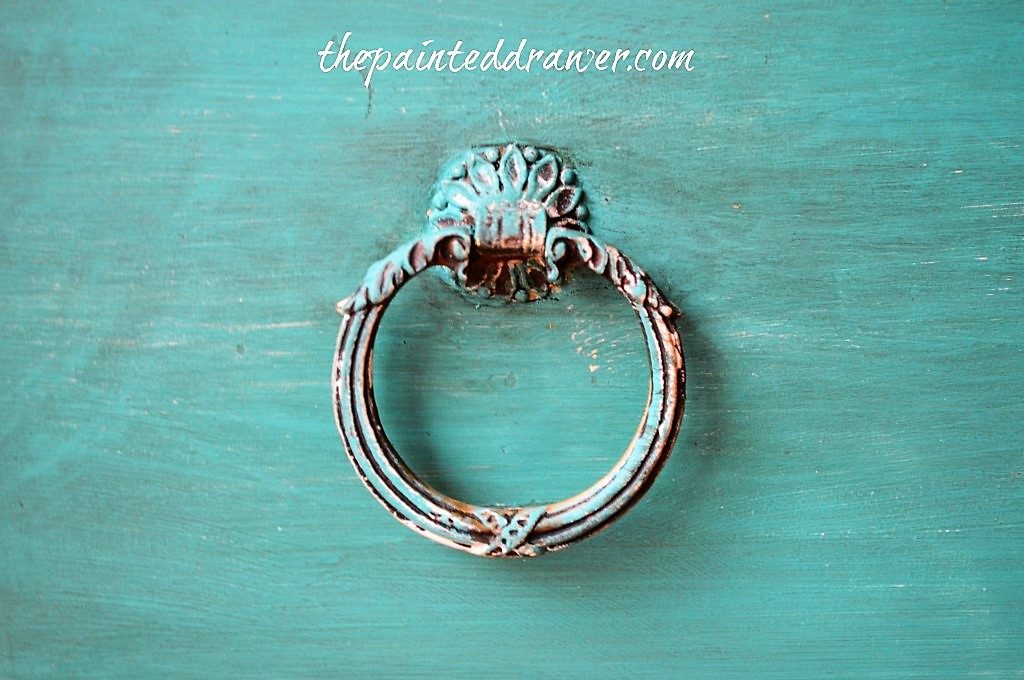 Product List:

Have a great weekend and have fun experimenting with your own projects!