Are you ready for a ton of pictures?  I have worked so hard all week and wanted to share a few pics of my work.  Please excuse the basic garage mess!
First up, the Cottage Cabinet.  This was the one that my friend, Raquel found in her condo's garbage  After a lot of TLC and a few coats of milk paint, it's ready to go!  The original glass knobs are just to die for!  I pick the glass shelves up tomorrow and am just hoping they fit properly.
Next up is the little drum table that my sister-in-law found outside in her neighbor's trash.  Yup.  Trash.  All mahogany with divine details and a sweet drawer.  I also happen to love the little lion's head drawer pulls!  This was finished in General Finishes Driftwood.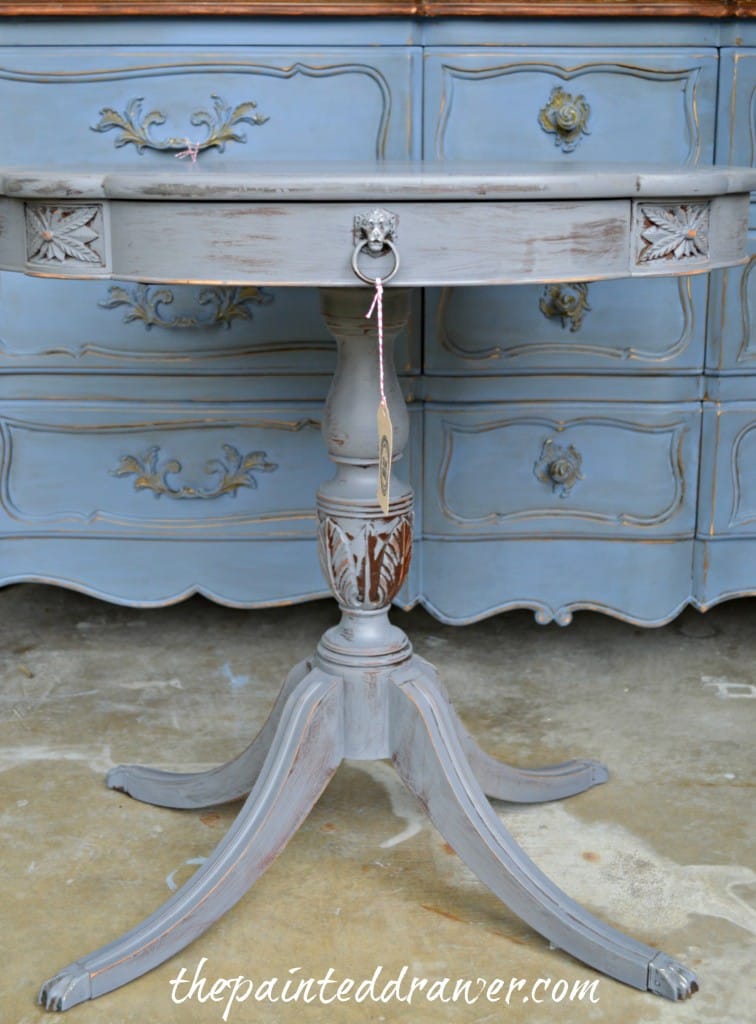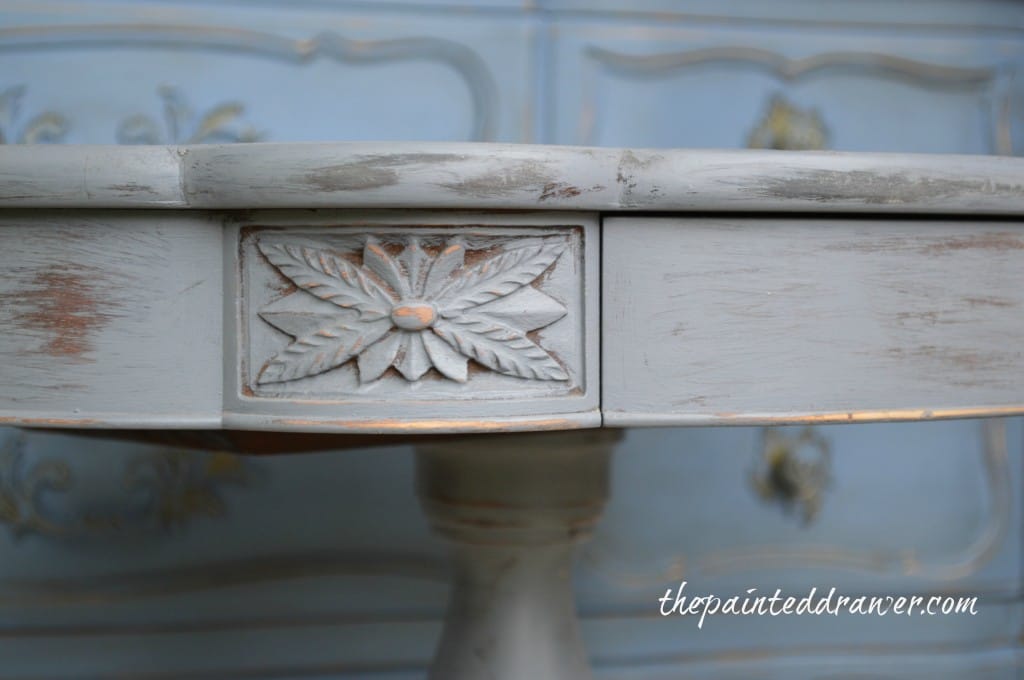 As you can see in the background above, I also finished the gorgeous, lovely, beautiful French dresser.  Yes, I am gushing over this one!  The hardware alone is spectacular and the piece itself is just so beautifully crafted.  This was finished in a mix of chalk paint with clear and dark waxes and the top was refinished and stained in General Finishes gel stain.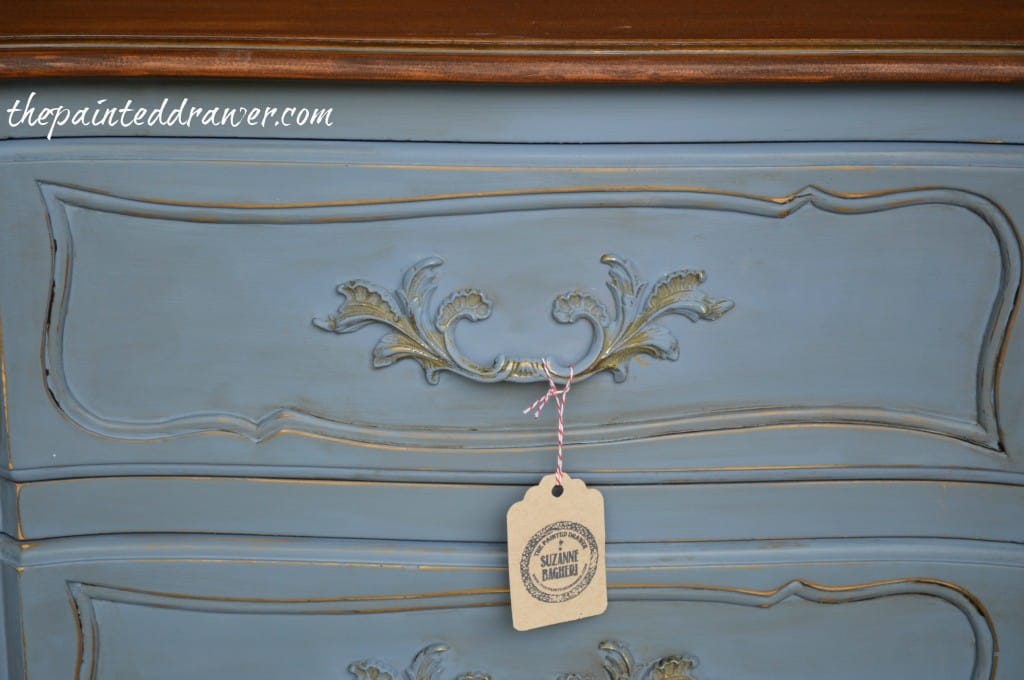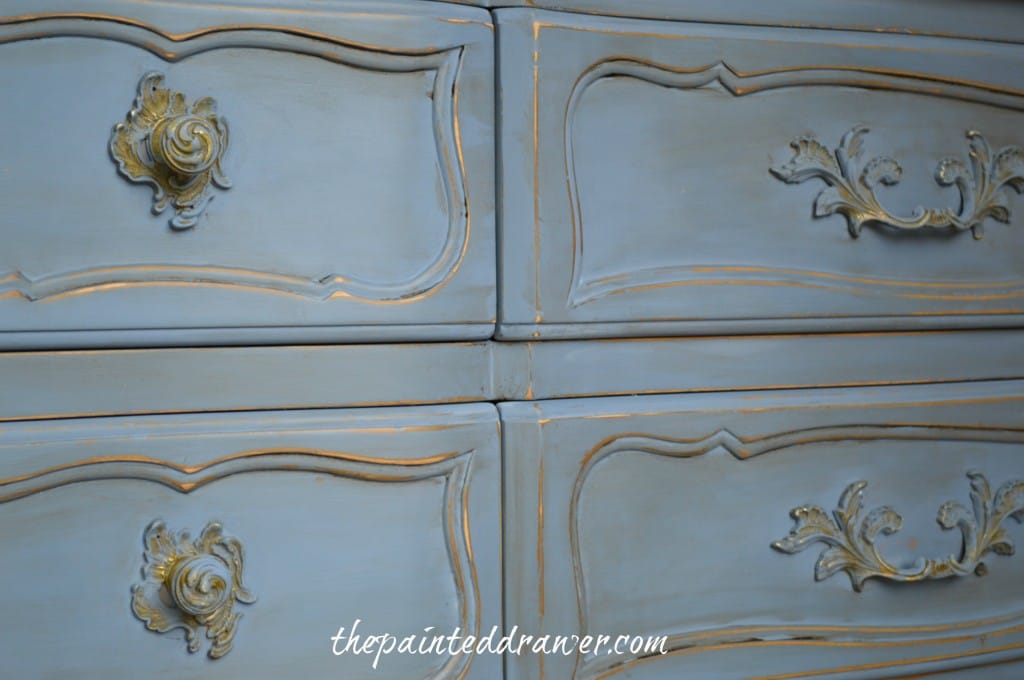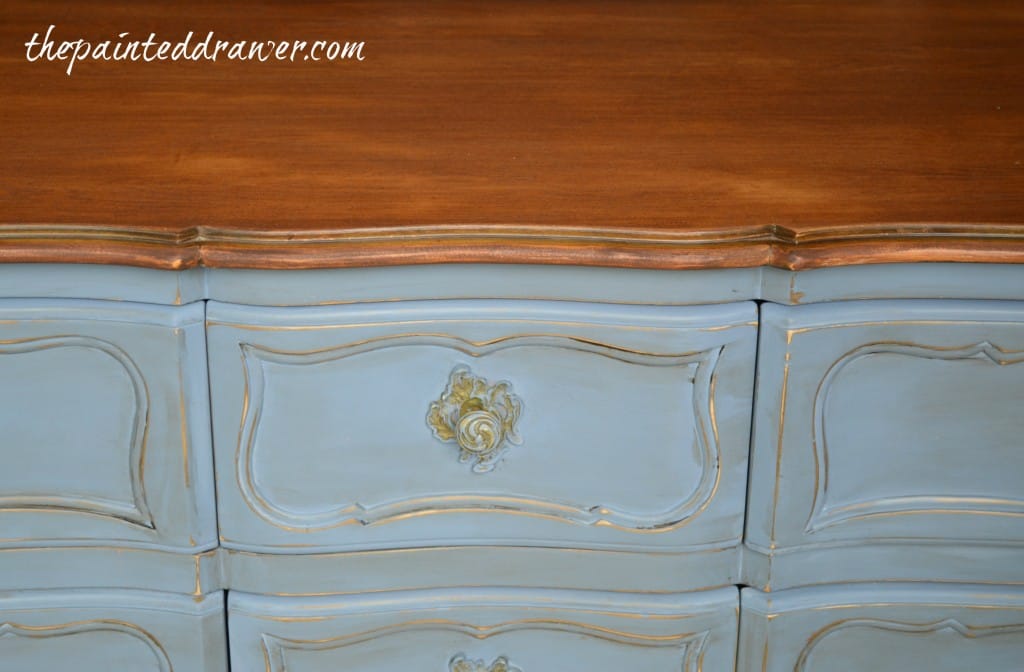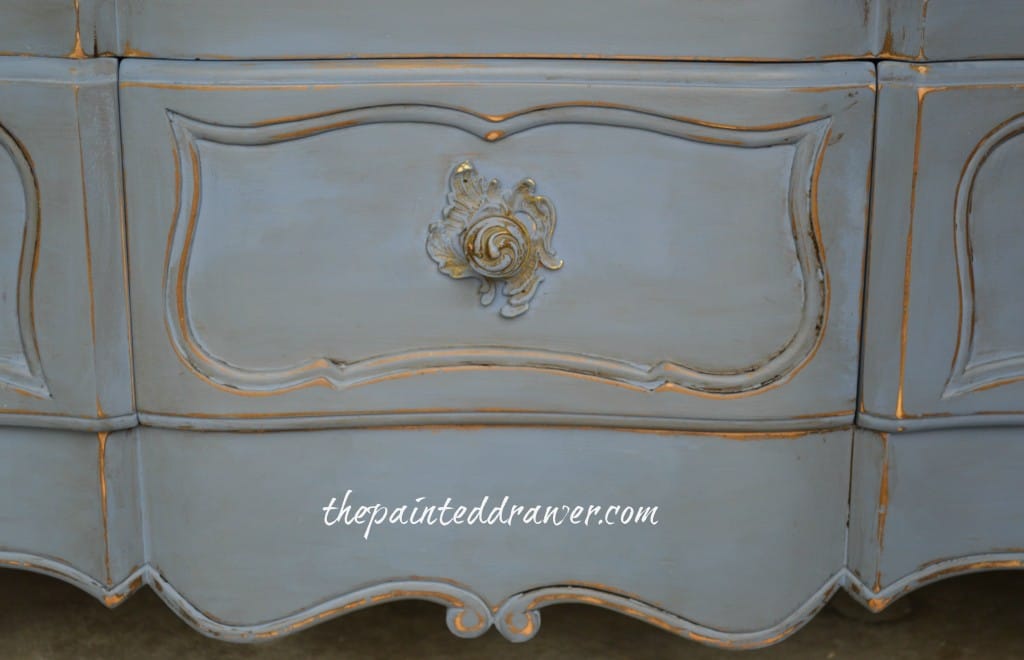 Last up is this lovely french bed.  Beds don't typically sell well but this one was too pretty to leave behind.  I hope someone has a home for it!  A combo of grays, blues, greens and dark and clear waxes plus gold highlights created the look.
I told you there were a lot of pics!  And, I'm still not done.  Back to the garage, folks 🙂