The Brooklyn Carriage House is finally starting to look like a real house!  The walls are going up and the gorgeous wood floors are being installed.  The stairway is almost complete and the skylight installed.  Here are a few pics!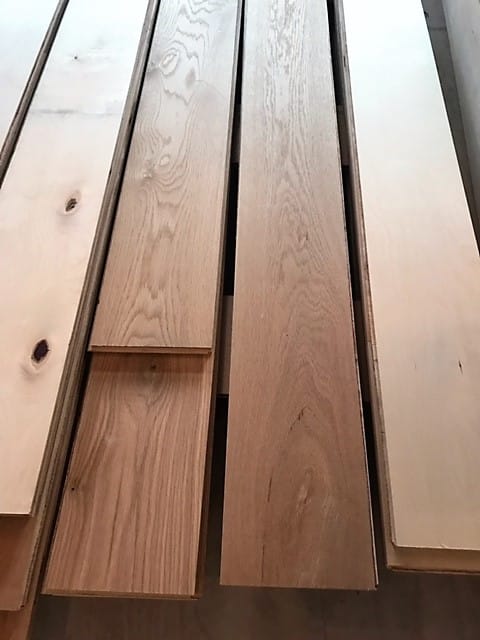 This is the upstairs level – master bedroom/bath and sitting room addition.  The bedroom will be on the back side of the house and sitting room will be on the front with large doors that walk out to the rooftop patio overlooking the church across the street.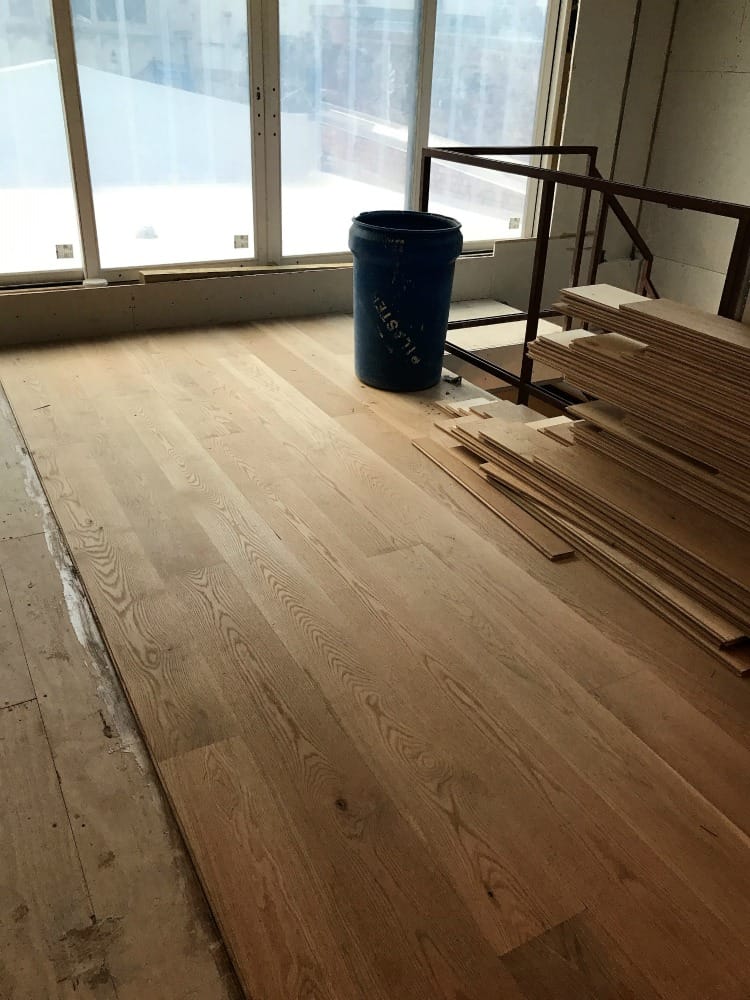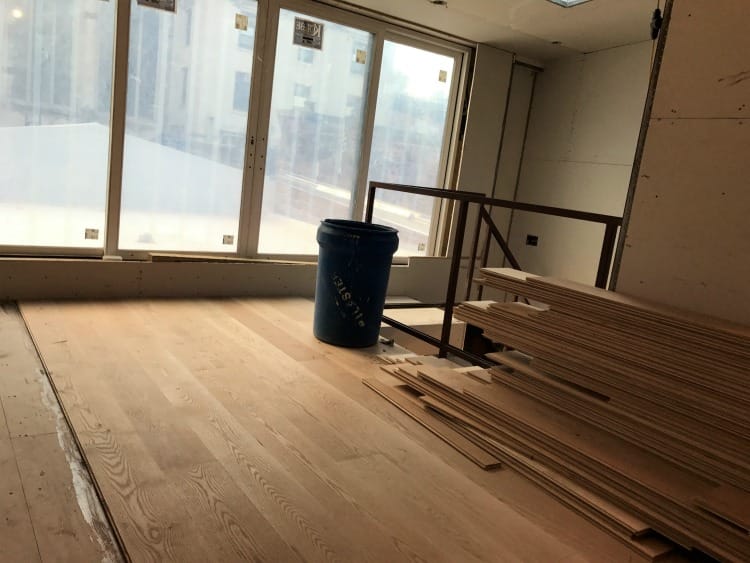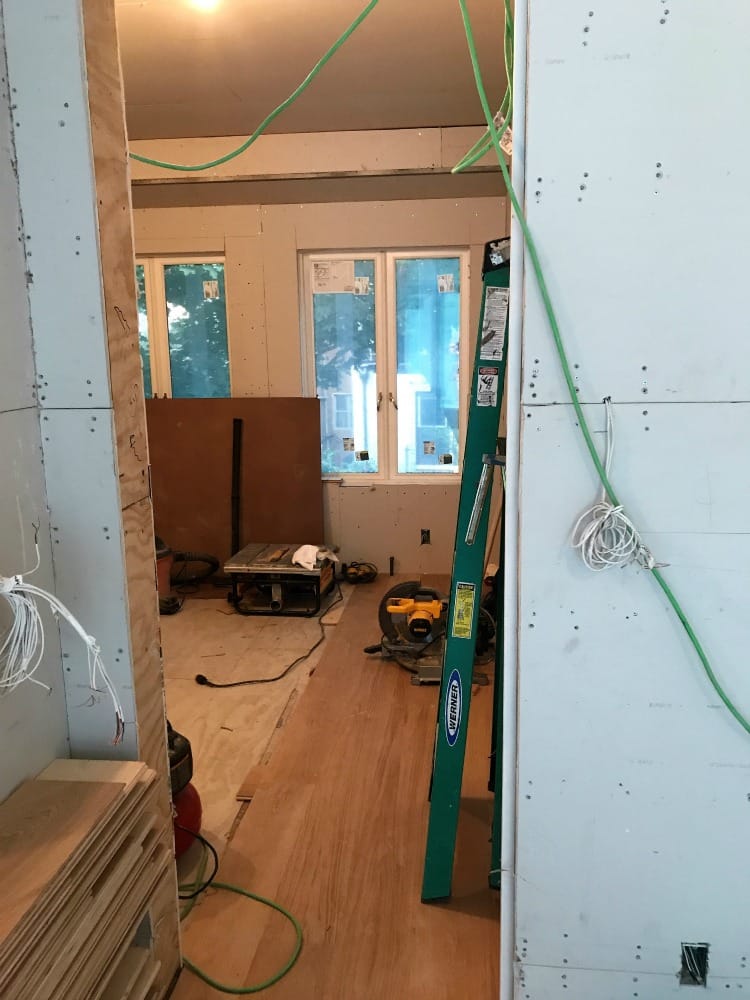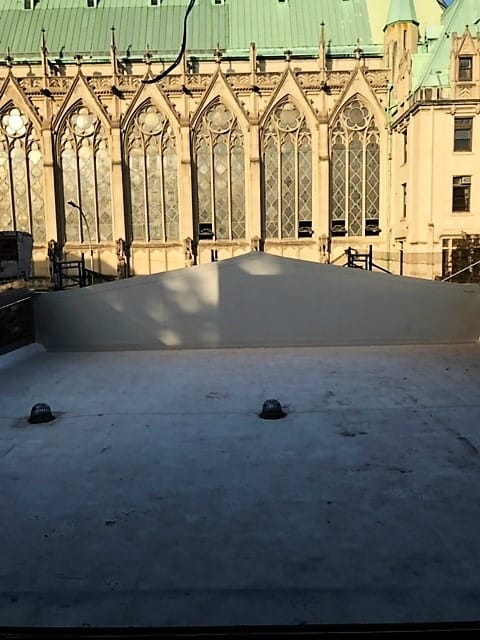 The is the center level with the two kid's bedrooms and family room.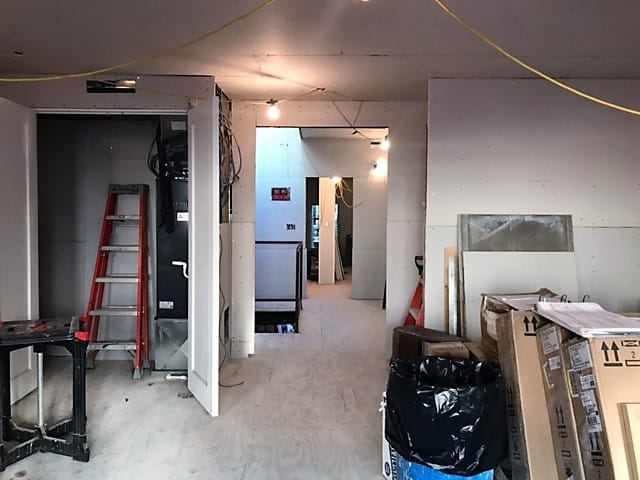 And here is the status of the stairwell that leads up throughout the entire house to the third floor.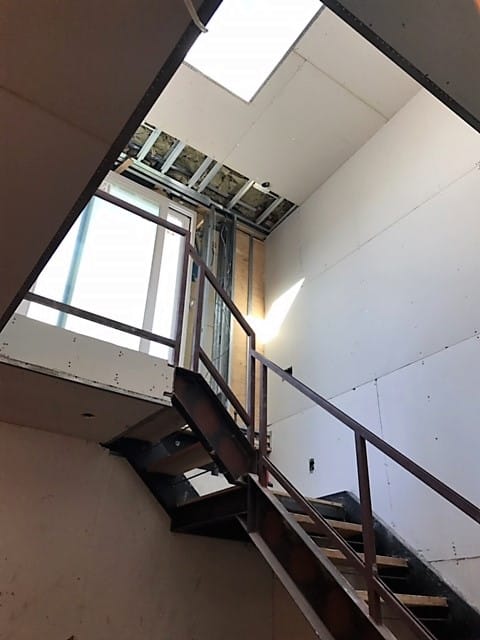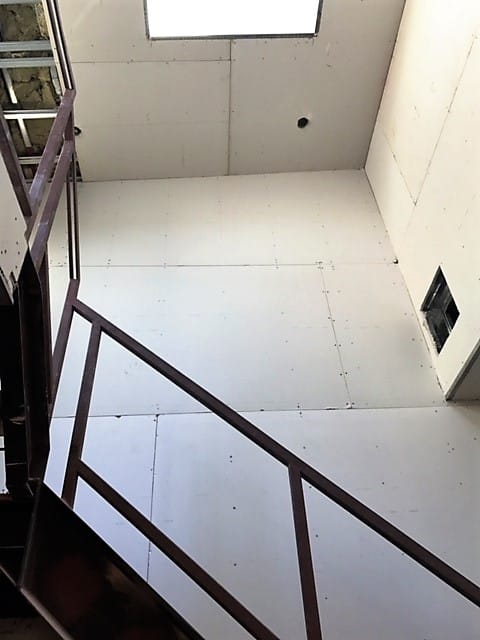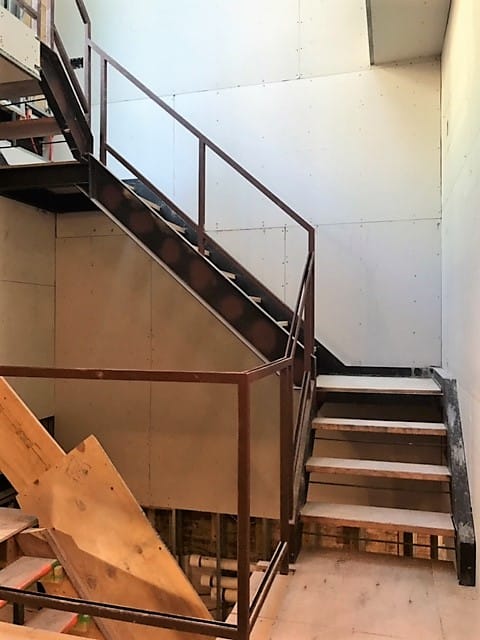 It really is starting to take shape.  They are hoping for a November finish date – fingers crossed!