Do you remember my Favorite Find Monday from last week?  I have been hard at work completing the bedroom set for a customer.  Today, I'm sharing the pair of bedside tables.  The original tables were very "orangey" and my customer wanted to tone them down in a pastel hue.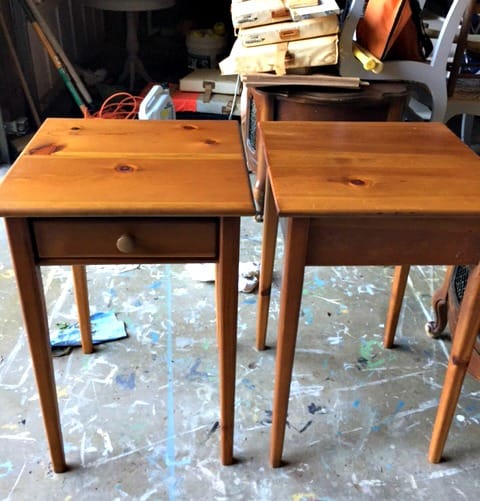 I used Annie Sloan Versailles to calm them down into sweet, cottage tables.  I added a punch of orange back into the tables with the ceramic drawer pulls and I love the look – especially for autumn!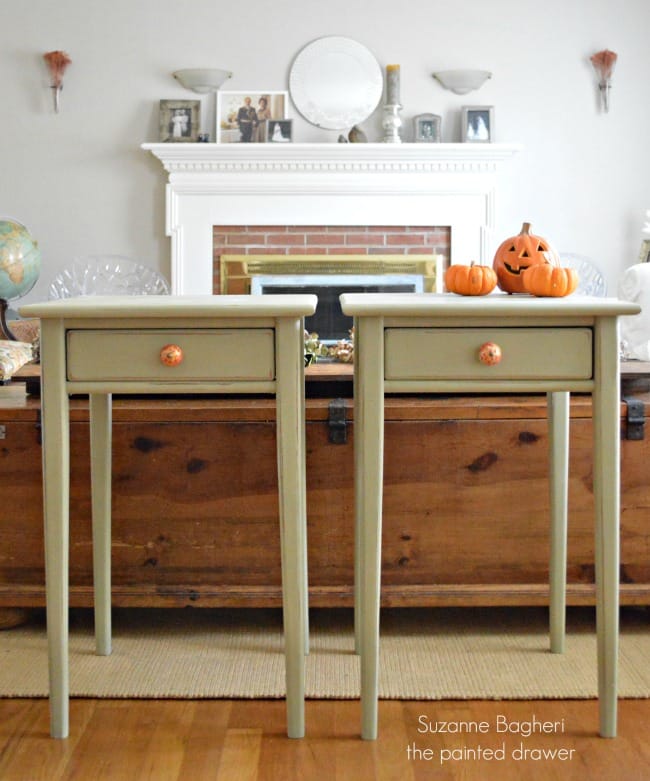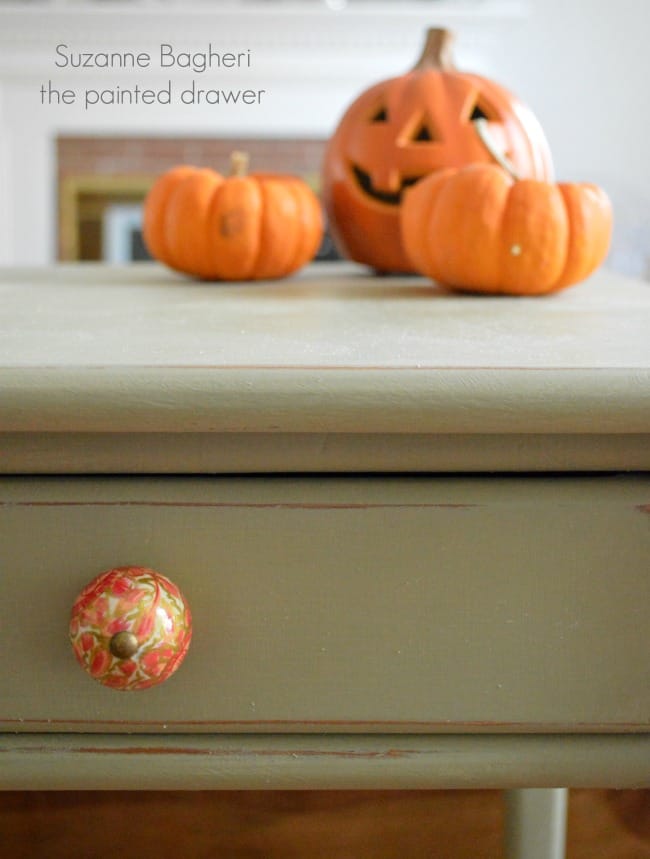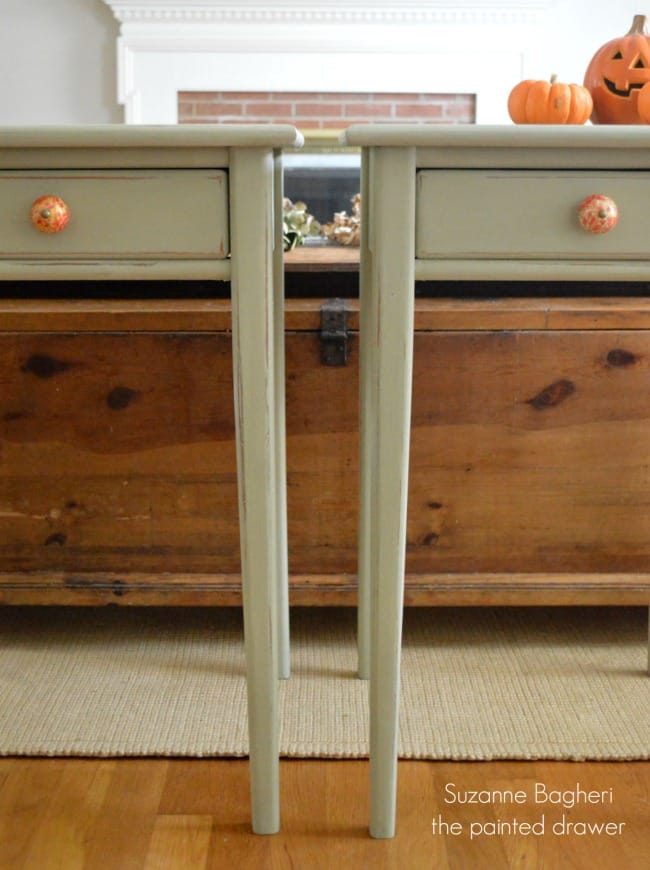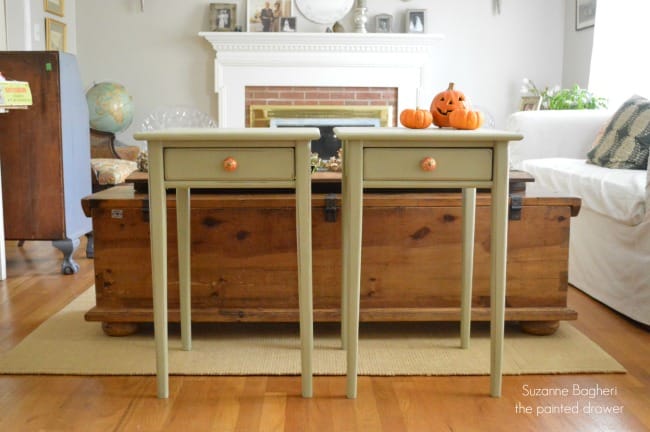 Process: Two coats of Annie Sloan Versailles, light sanding with 200 grit to distress and smooth the finish, one coat of Annie Sloan clear wax to seal!
Quick Tip: I splurged a few months ago and purchased the Annie Sloan wax brush.  It is pricey at $60, which is why it has taken me four years to purchase!  I must admit – it is WONDERFUL and well worth the investment.  It makes waxing SO much easier and faster and I clean it with dish soap in my kitchen sink.  So easy 🙂