This very dated desk has had a modern makeover in Behr Chalk Decorative Paint! Before: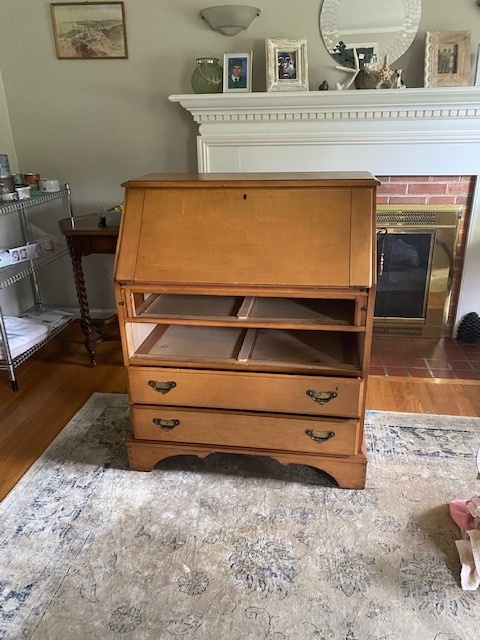 After!
The paint color is Gingham Gray and is one of the standard decorative paint colors of that line. The finish is protected with both clear and dark wax and the edges were lightly distressed and I added a touch of gold here and there throughout.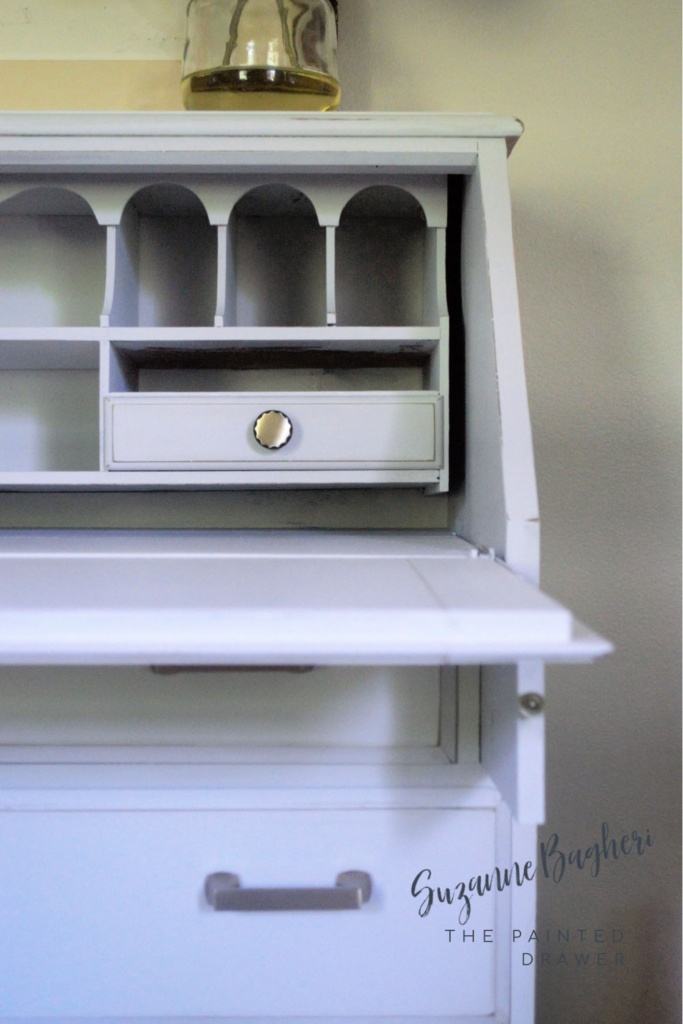 The hardware is also from Home Depot and I love how it really gives the piece a truly updated look. I always love to put on the hardware at the end of a project to see how much it changes a piece.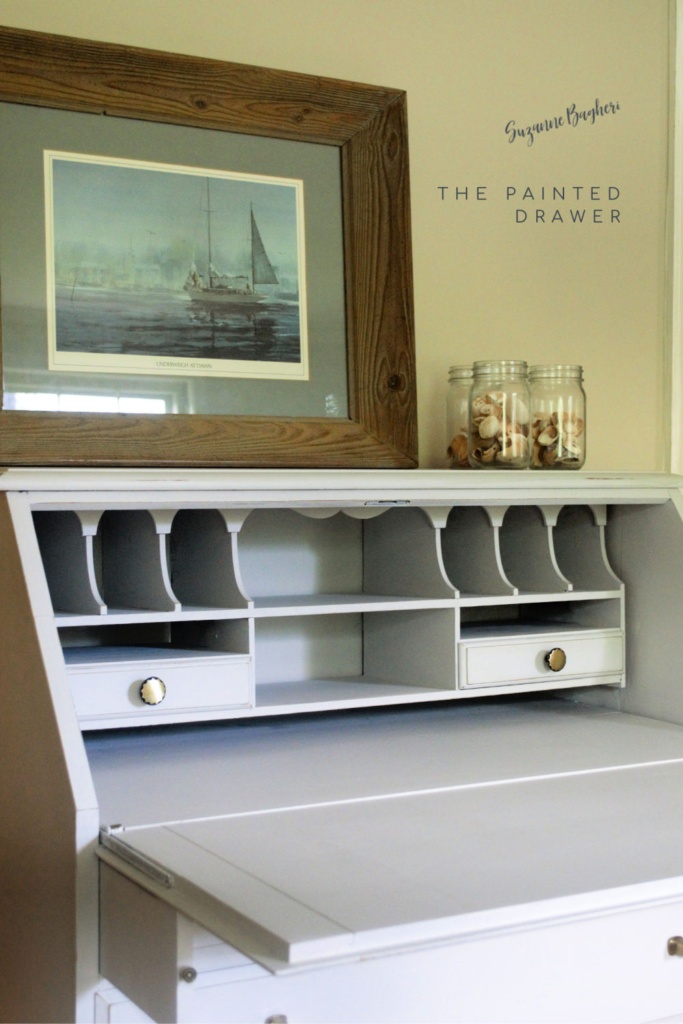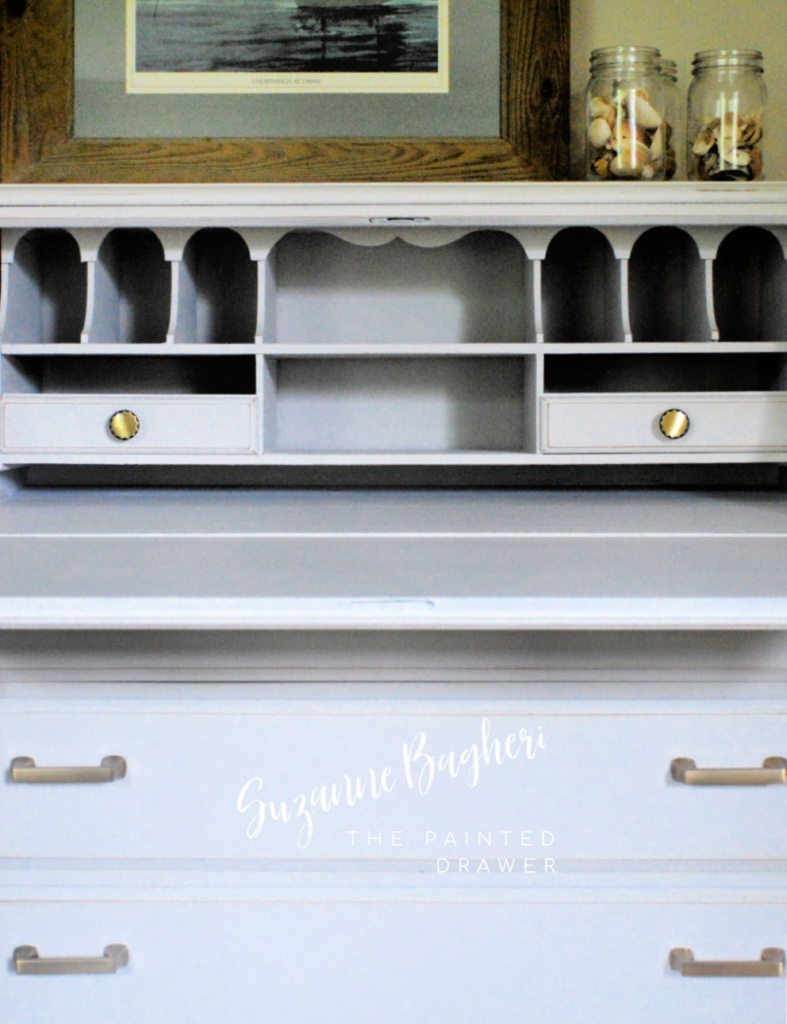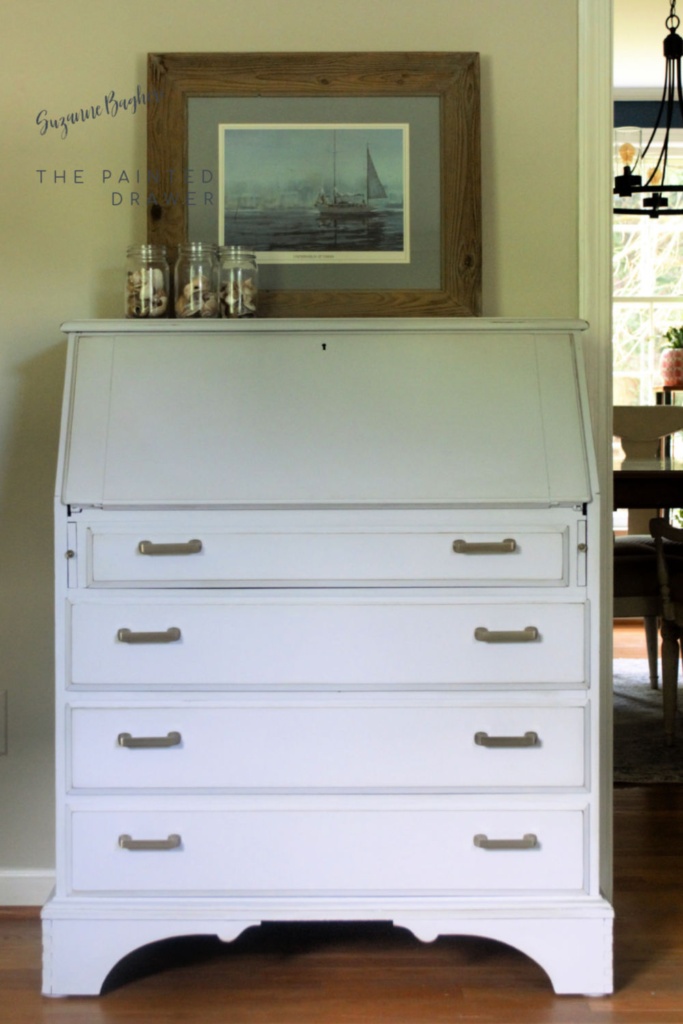 I am now working on a table that is to be converted into a kitchen island – I'll keep you posted. Oh, I almost forgot! I pick this gorgeous mantel up on Saturday to paint for a customer.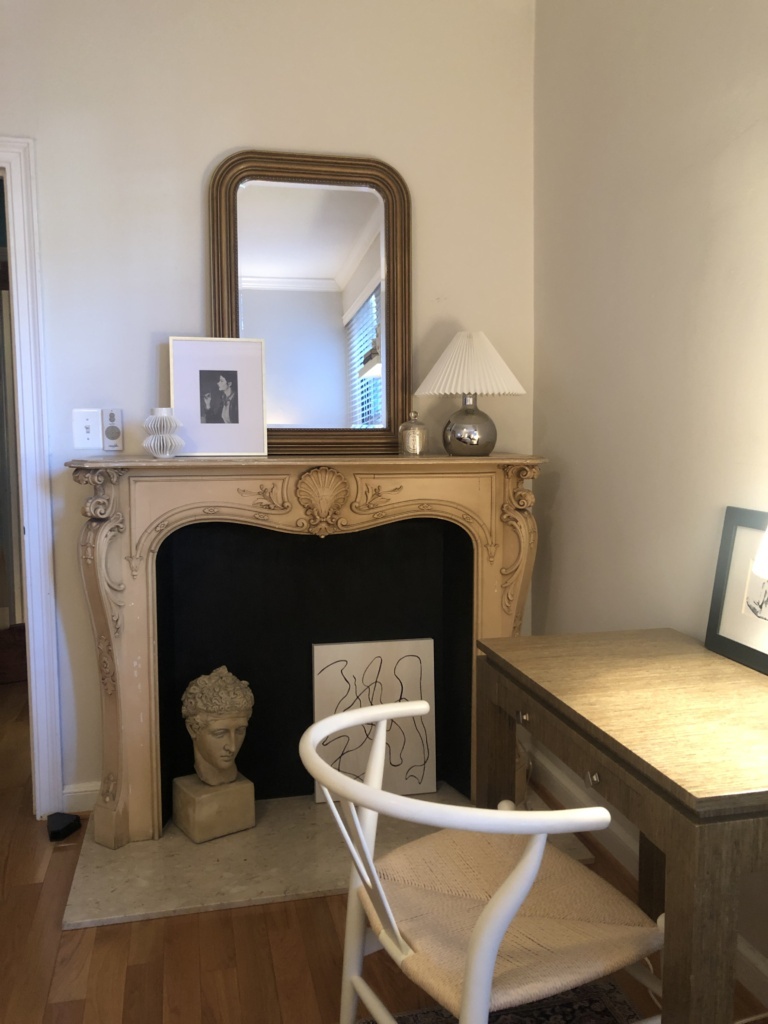 I'll keep you posted on that one as well! Busy days!