We just returned from a long weekend away spent in Williamsburg/Jamestown.  Here is what is happening this week at The Painted Drawer (ta da)…
My feature in Apartment Therapy – so exciting and I'm especially happy that almost all of the comments were positive!  Click on the link to check it out!
Back to work!  Just finishing up a dresser for a client who wants it done along the lines of the Midnight Sideboard.  It is shaping up nicely!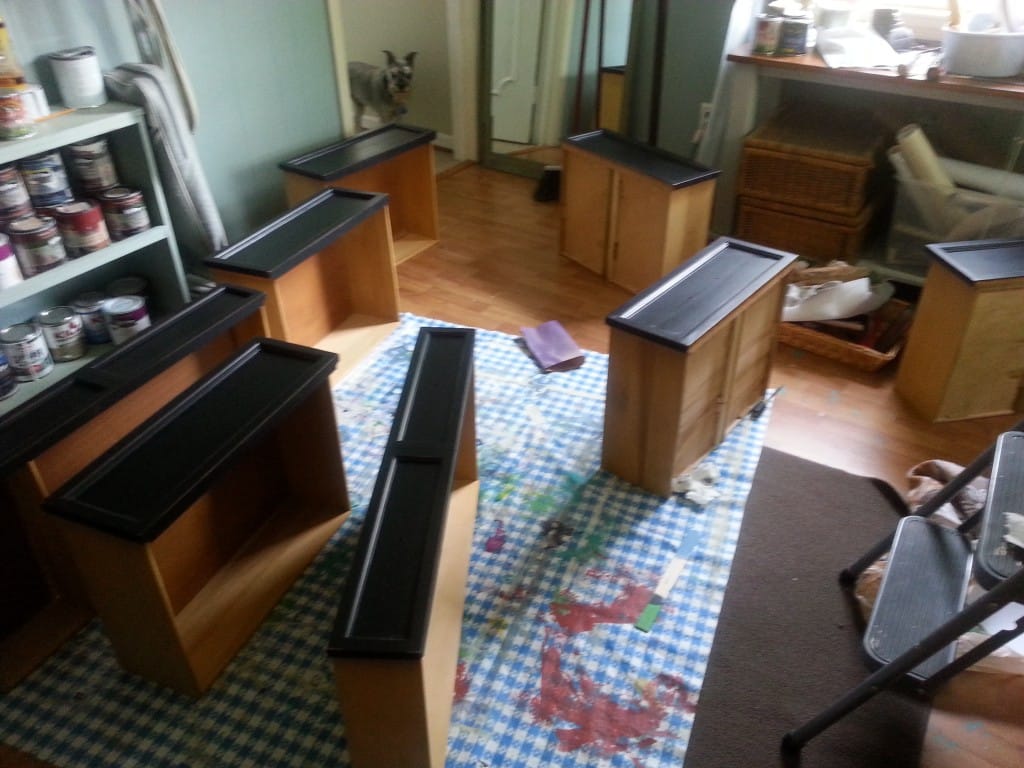 Polishing up the original pulls to give the piece some glam.  These required Brasso to get the old polish back which is always a stinky job but well worth it for the outcome.
One more little Drexel table to finish.  I'm having fun working with chalk paint again!  My old friend, where have you been?! 🙂
I will post better pics on Thursday.  Off to the garage as both pieces are being shipped out tomorrow morning.  Busy Busy!
Join the Fun! I Always Love More Subscribers!