A very long time ago, I wrote a post, How to Thrift and Score for Your Home.  I had found a great Mid-Century Modern chair by the dumpster and was excited to bring it home.  Quite a score!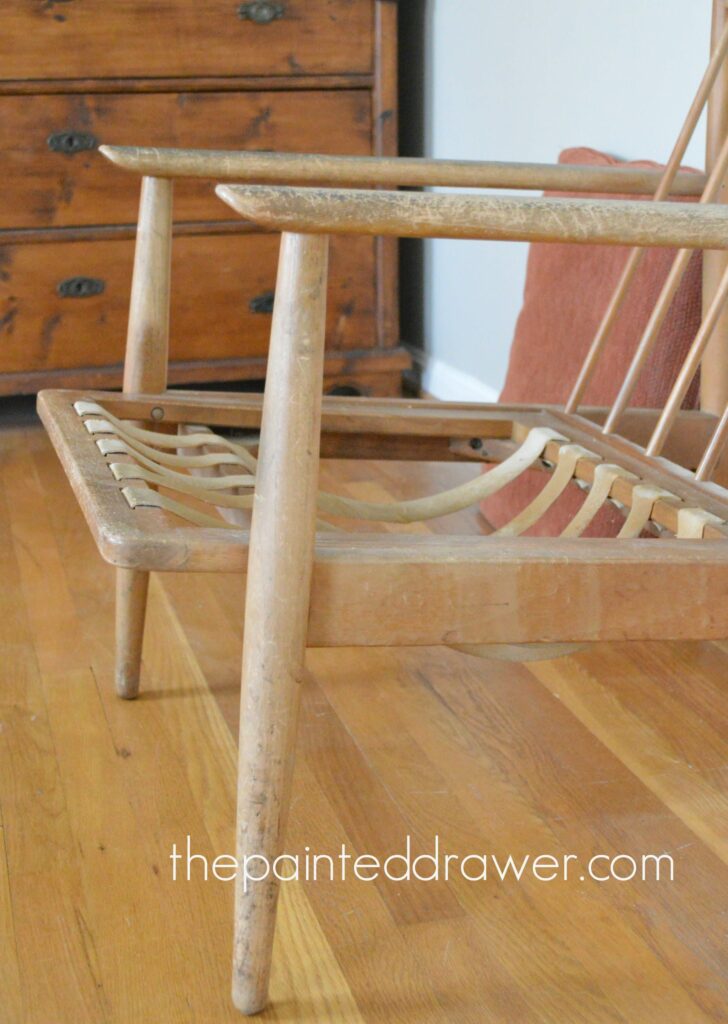 It has sat in my garage ever since – I know! – but yesterday I finally had a chance to have fun with it.  It made a nice little break from my work load!  This one truly is trash to treasure!
Here's the YouTube video on the before and after transformation.  Enjoy!
Link Party will be live this evening!