I believe you remember the farmhouse table that was my favorite find a few weeks ago?
After a failed attempt at removing the shellac, I tried again, and again, and – well, you get the idea.  It was a time consuming process.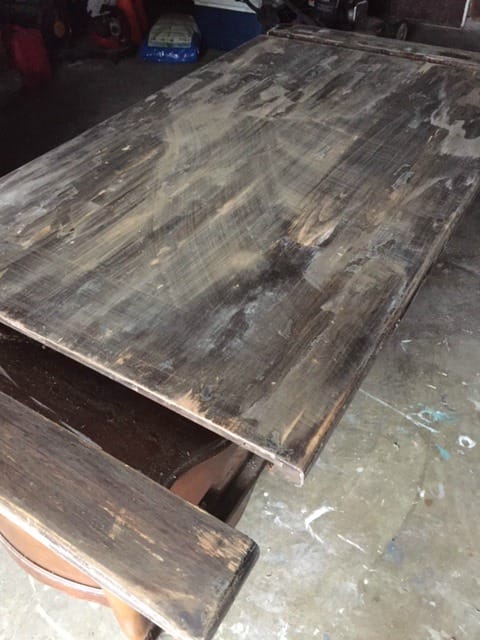 For the leaves, I used a tip from a reader and wrapped a plastic bag around them after applying the Citristrip in order to keep the product wet and not let it dry out. Honestly, it didn't help all that much.  The shellac came off but again it took a few applications.  This tabletop has been a ton of work, folks.
After I stripped the finish off, I used wood filler and a sander to get it smooth.  The deep dark bits were never going to come off.  I decided to not fight it and whitewash it.  This way, the imperfections show through and give it a farmhouse look instead of my trying to hide it all in a darker stain.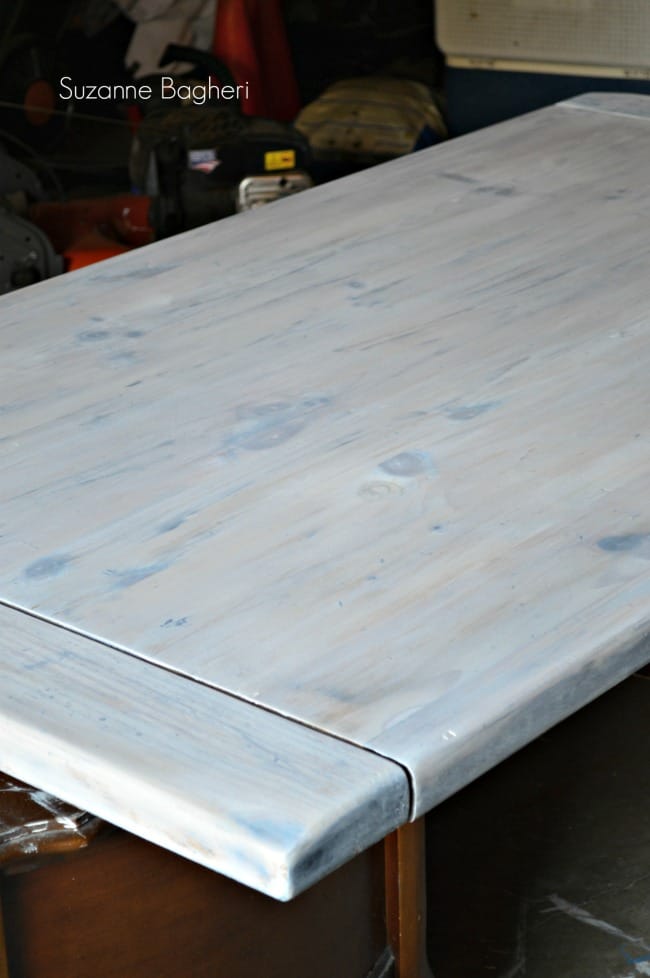 Here's a previous video on the product I used, General Finishes Whitewash Wood Stain.  I love it.
The base was pretty easy. I painted it in a combo of Annie Sloan Old White and General Finishes Antique White.  The base is super heavy. I am missing the two pieces of wood that slide through each end to keep it steady.  I went to Home Depot and thought I had purchased the correct size wood pieces but they were too small. I took the pics anyway as I was tired of waiting to share it with you all! You can see how large it is with the leaves in place.  I did them in a slightly more gray tone and really like the look.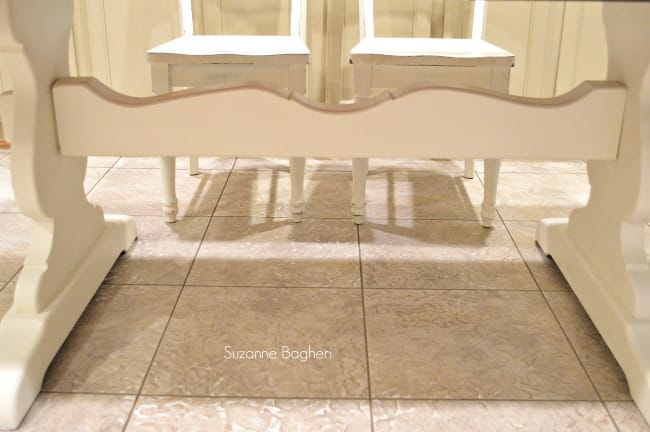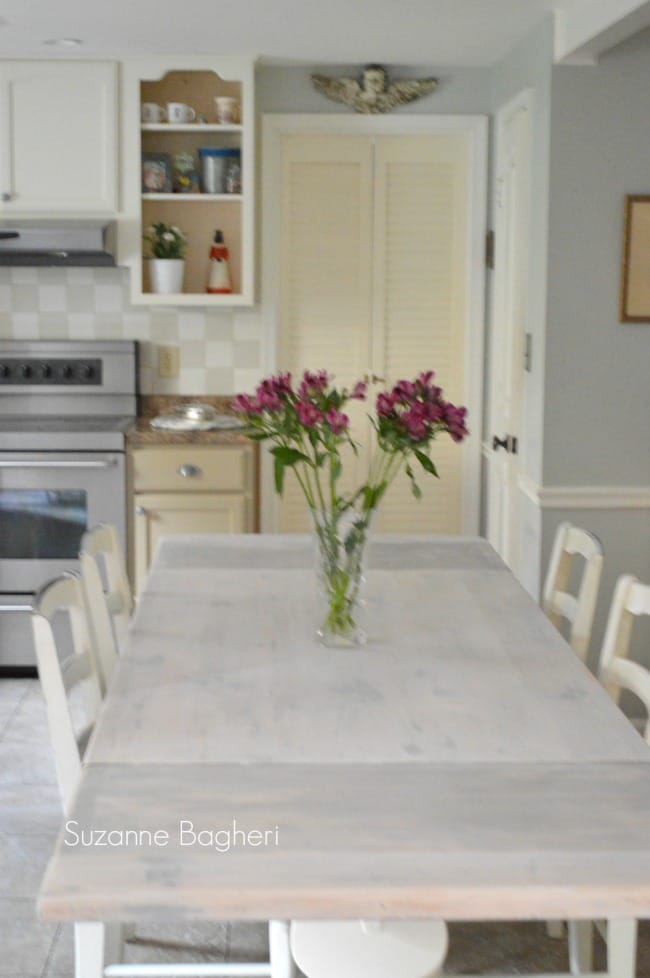 One more thing!  My top kitchen cabinets were just painted in General Finishes Antique White and I'll share more of that later.  Plus, I know my double doors into the dining room need a coat of bright white but I haven't had time!  I spent the entire weekend visiting colleges and working on my son's college applications.  Stressful times folks 🙂