I am continuing my painting rampage and am now on to my dining room.  I already painted my foyer in Sherwin Williams Poised Taupe, the living room in SW Accessible Beige and now I am using Sherwin Williams Rainstorm for my dining room.  This color is way out of my comfort zone!  It is a deep moody indigo blue – very dark for me.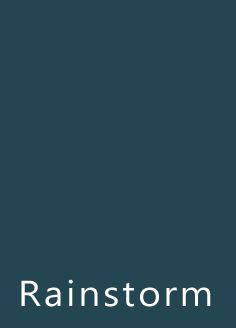 Here is the inspiration pic that I found on Pinterest:
I am only halfway done but already like the color against the dining room set.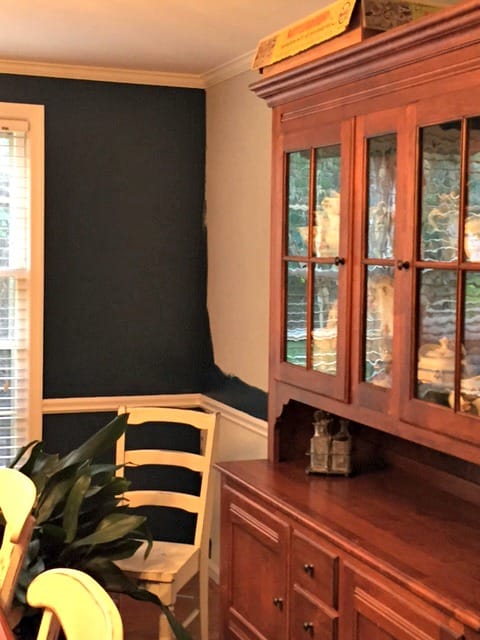 I now am contemplating painting under the chair rail in white.  It never ends!