I've had some good luck lately at the thrift stores and have another great find to share with you today.  When I first spotted one of the french tables I noticed that it was missing its bottom and was about to leave it behind.  However, around the corner was its matching pair (bottom intact). I grabbed both and am hoping to somehow have a piece of wood cut and secured onto the bottom of the table.  This may be tricky as the shape is not rectangular but I shall try.
The tables are round and have doors with grilles and the pretty feet.  They will look so lovely when done.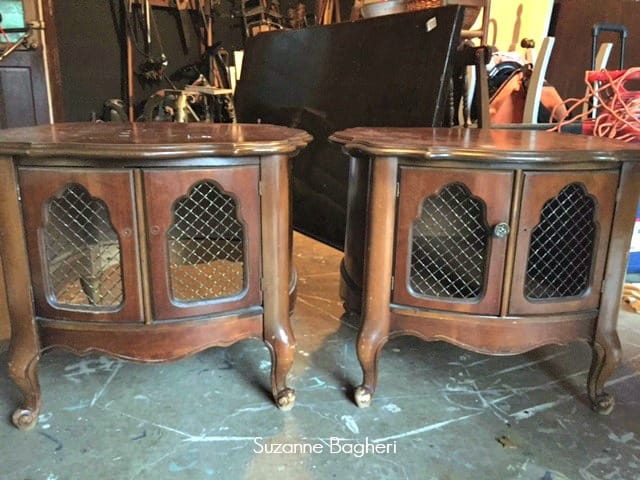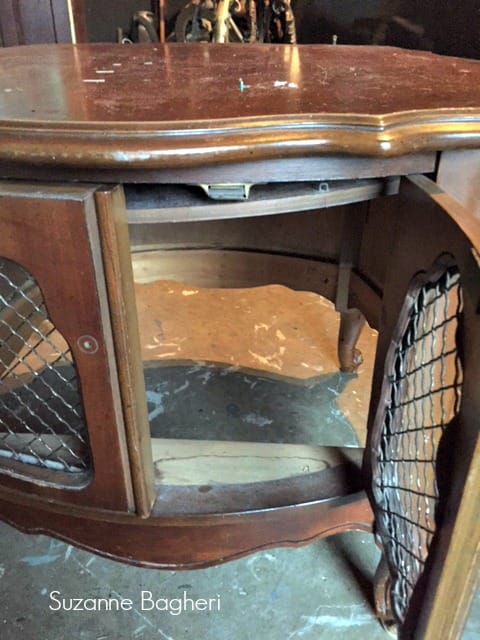 They remind me of the tables that I did last February in Annie Sloan Antoinette.
Another similar pair I did in the past was this Drexel set in Old White.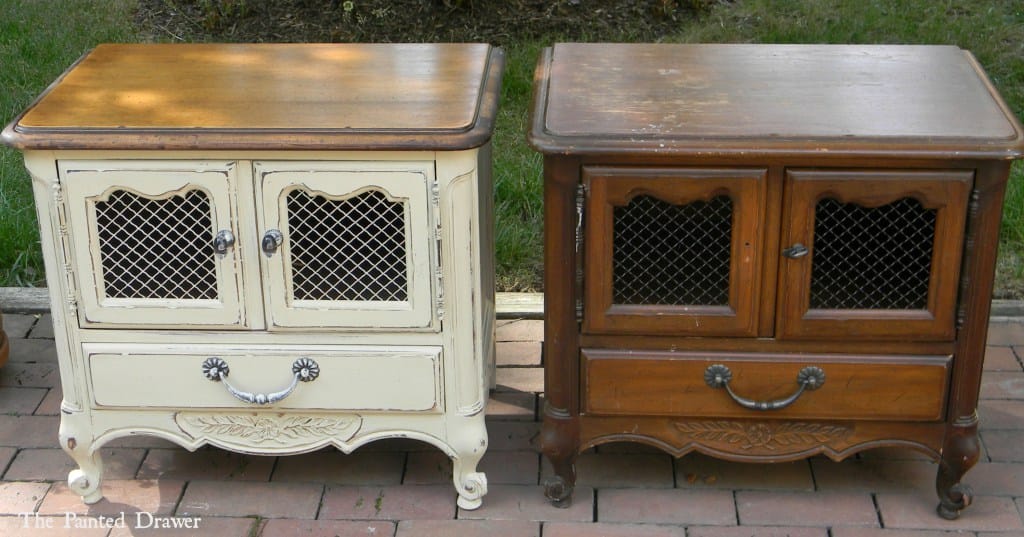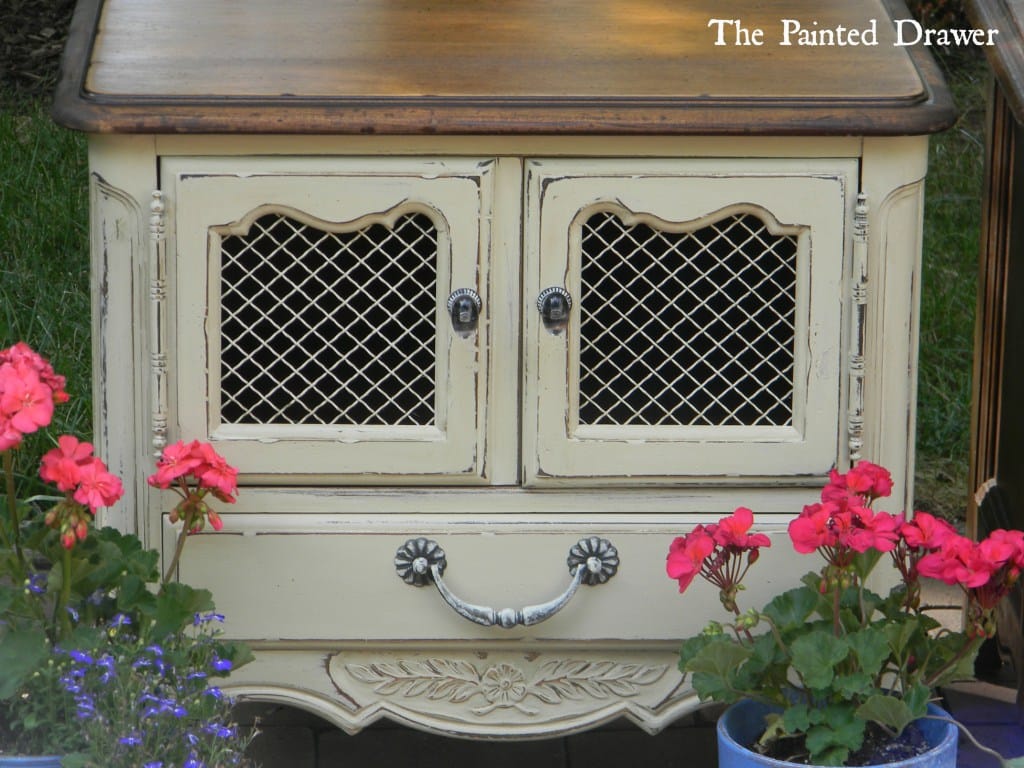 I'm going to have fun with this new pair!
Speaking of pair, here is a doggy update!  Harper is very happy and has quickly made himself a member of our family.  He loves to play, go for walks, dig holes and his favorite activity is chasing Lucky 🙂