** I APOLOGIZE FOR THE IRRITATING NEW ADS THAT COVER THE PHOTOS – I AM IN THE PROCESS OF HAVING THESE REMOVED FROM MY SITE!**
I posted last week that my newest project was transforming a dated Early American dresser into something more fit for today's home. I decided to completely brighten it up!
The first step was sanding back the top to its natural grain. So much better!
I purchased a set of drawer pulls years ago and they have been sitting in my stash ever since, just waiting for the right piece to come along. This dresser was so drab and it just called out for some light and whimsy. I immediately thought of those pulls and wanted to use them on the piece. This meant taking out the old pulls and creating new holes for the new.
The perfect color to complement the pulls was Dixie Belle Chalk Mineral Paint in the color Sea Glass. I happen to love this color! The dresser was painted in two coats and it covered beautifully.
The next step was creating details around the drawer pulls to give it the whimsy. First, I drew my own design onto transfer paper. I used Saral transfer paper that you can purchase online or at any craft store.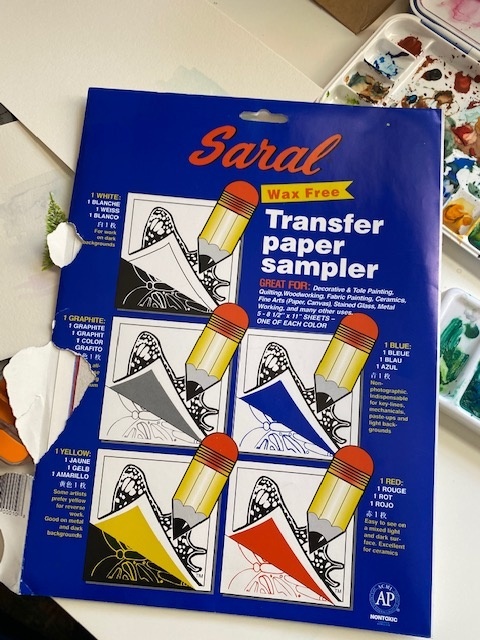 After creating the design, I used the transfer paper to apply the design to the drawers. They were then painted in using an artist's brush using the Dixie Belle paint in the color Fluff and the whole piece was sealed in Dixie Belle clear wax. The corners of the drawers also got a touch of design! I love how they set off the fun drawer pulls!
Dark and Drab:
Bright and Light!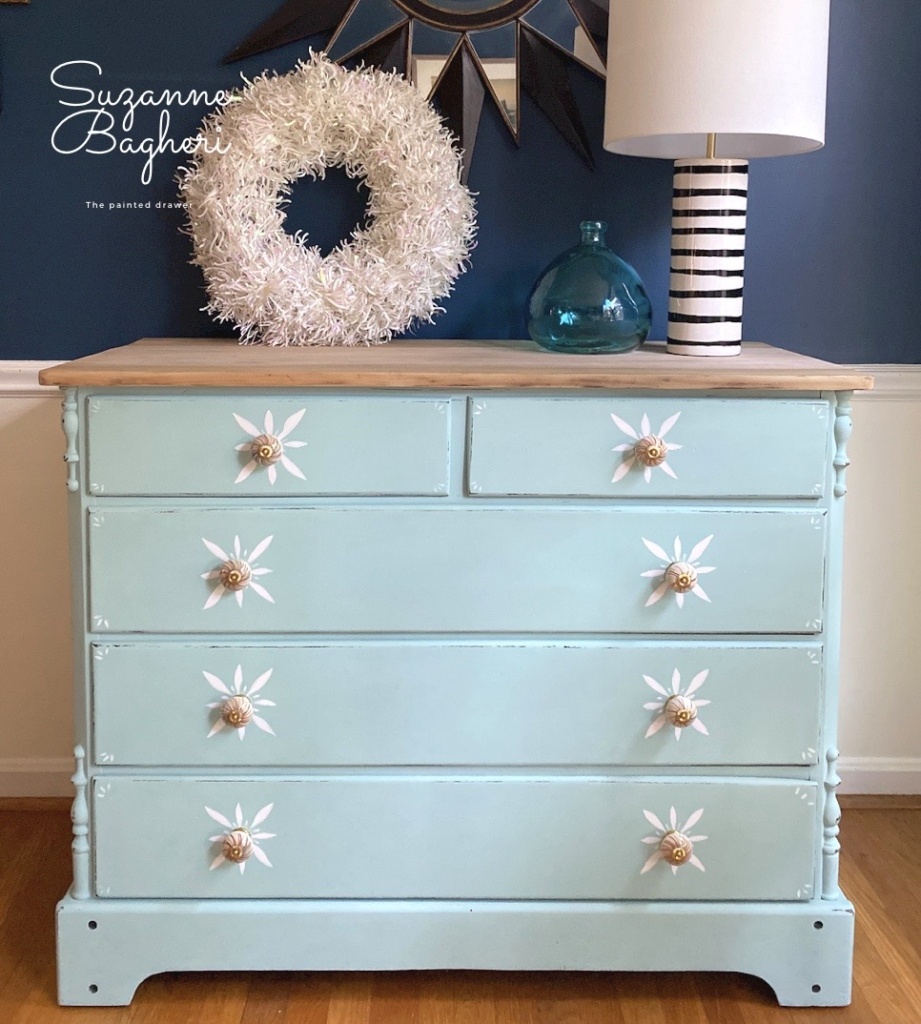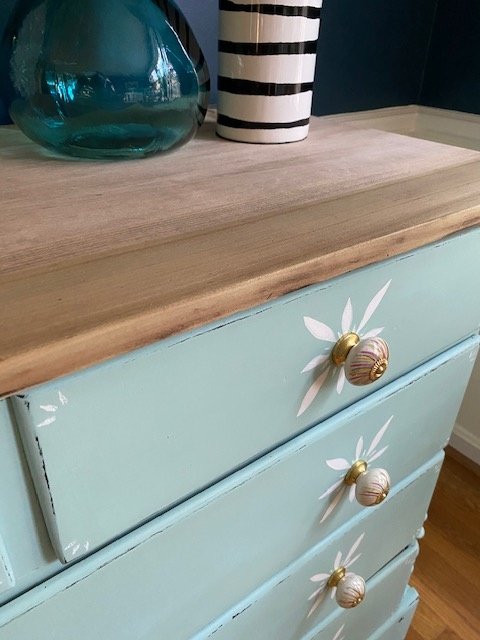 Just listed on my Etsy Shop!
Create the Look!
A quick note on the color, Sea Glass. This is the last piece that I painted in this color, the Sea Glass Table. So pretty!

Before I leave, let me share my latest gorgeous new thrift store find.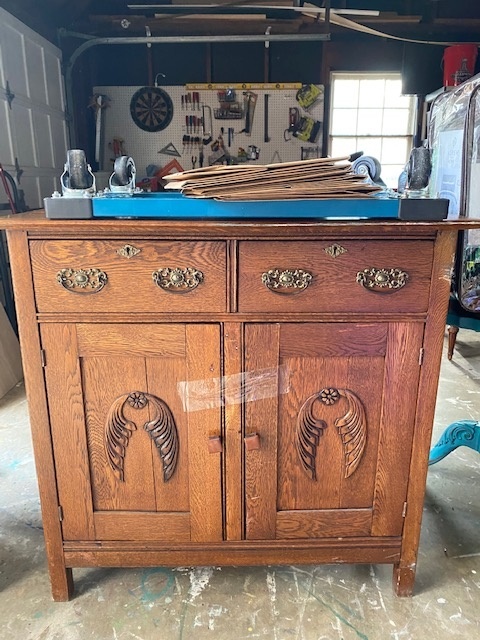 Isn't it lovely?
Please note that some of the links above and below are affiliate links, and at no additional cost to you. All opinions are my own.