Here is a very short update on the Brooklyn Carriage House.  The permits are approved, the contractor has been hired and the plans are almost ready to be shared.  The first step in the construction is the removal of any asbestos. The roof, windows and old linoleum flooring were removed.  Now they can really start the renovation process which is so exciting!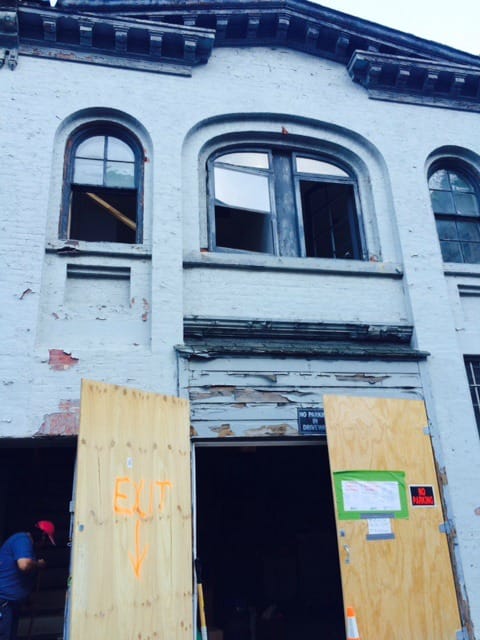 I'll just add here my own (very small in comparison!) project.  It is the progress on our kitchen farmhouse table.  I mentioned how I am refinishing it.  Here it is after I sanded it back with 80 grit sandpaper.  The process actually broke my orbital sander.  This is the second sander that I have gone through.  Time to make a bigger financial commitment and purchase a more heavy duty sander!
Can you get over that gorgeous grain?!