I found this gorgeous, vintage armoire the other day while I was out with my daughter, Sophie.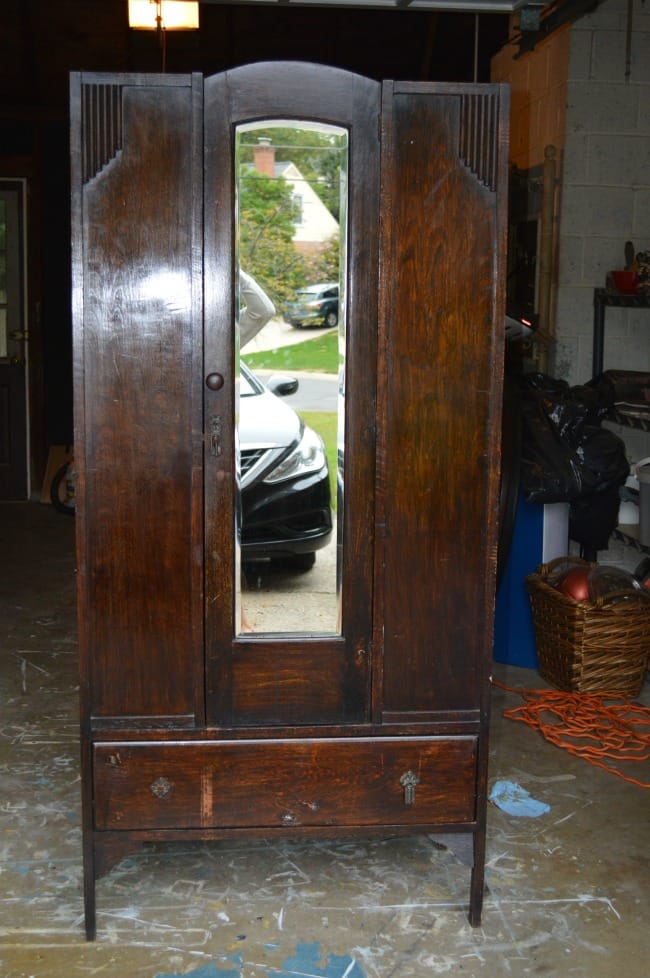 The armoire is quite tall and sturdy.  I believe it looks to be from about the 1930's or 40's.  The detail is very pretty and will look so nice when painted.  It has a drawer with two pulls but unfortunately one is damaged (missing a piece).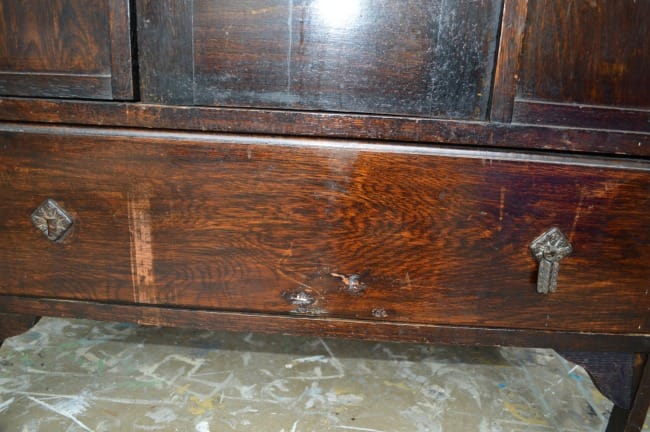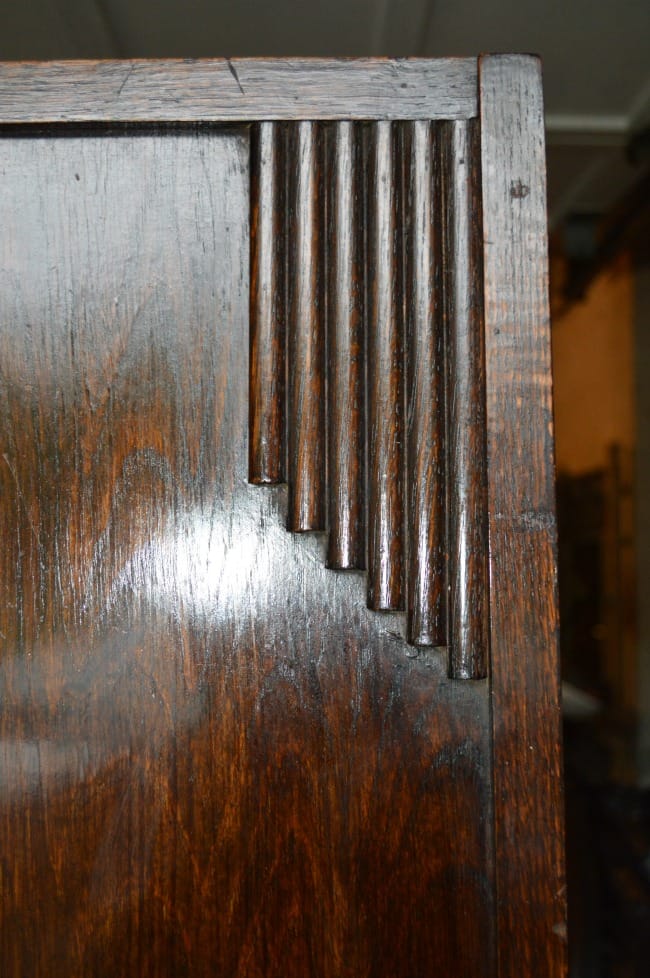 The mirror on the front door is in excellent condition and has a beveled edge.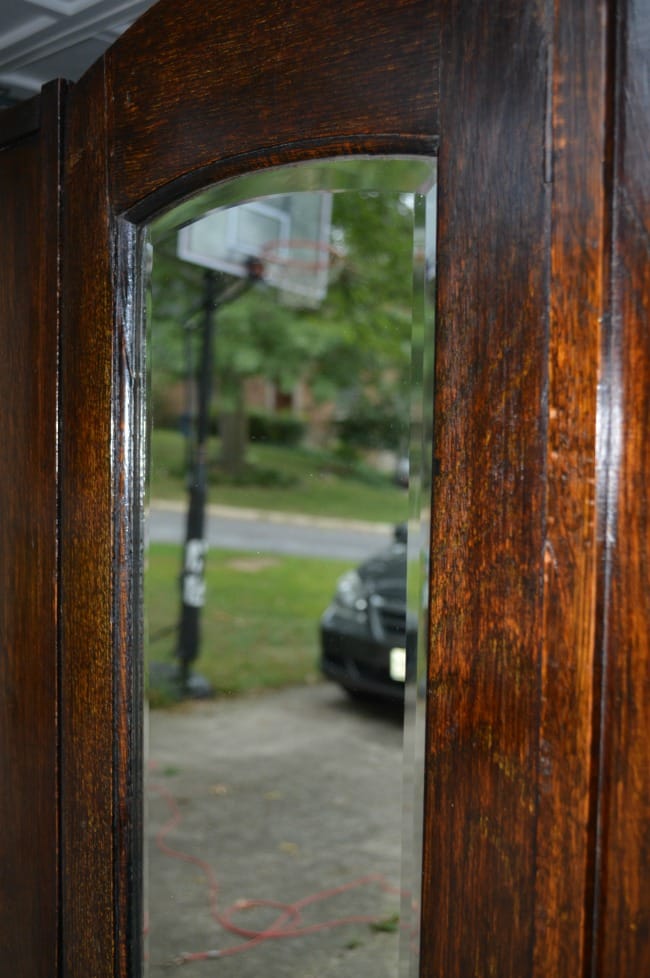 The door opens to the inside that has a rod with three movable rings and a few hooks attached to the back.  The original shelf is missing and someone had used an Ikea shelf in its place.  It obviously doesn't look right so that needs to be replaced.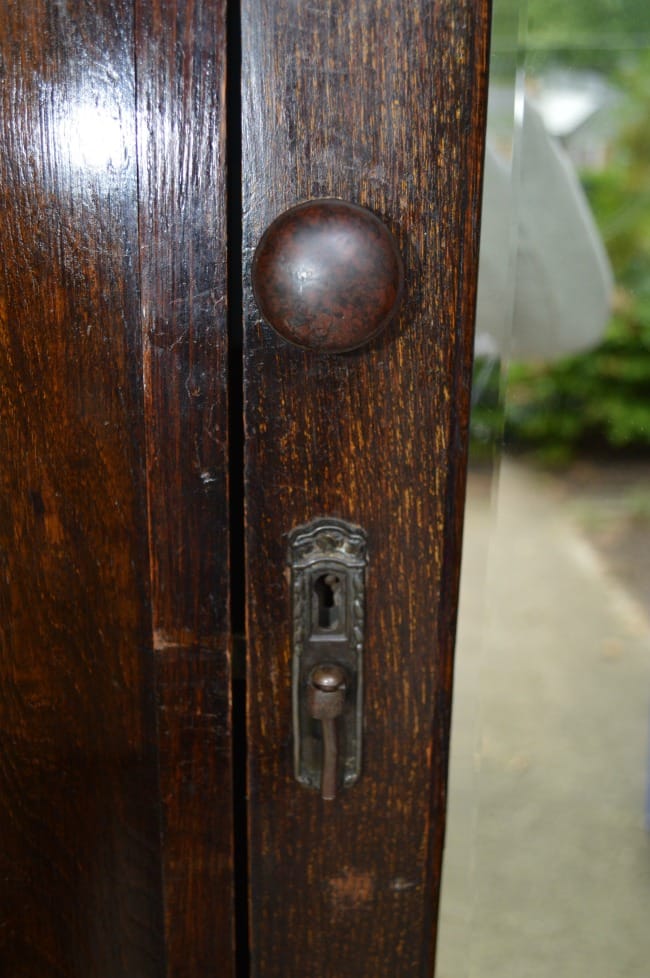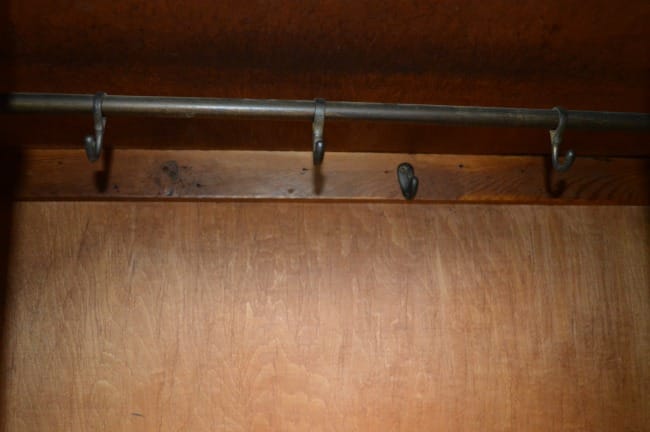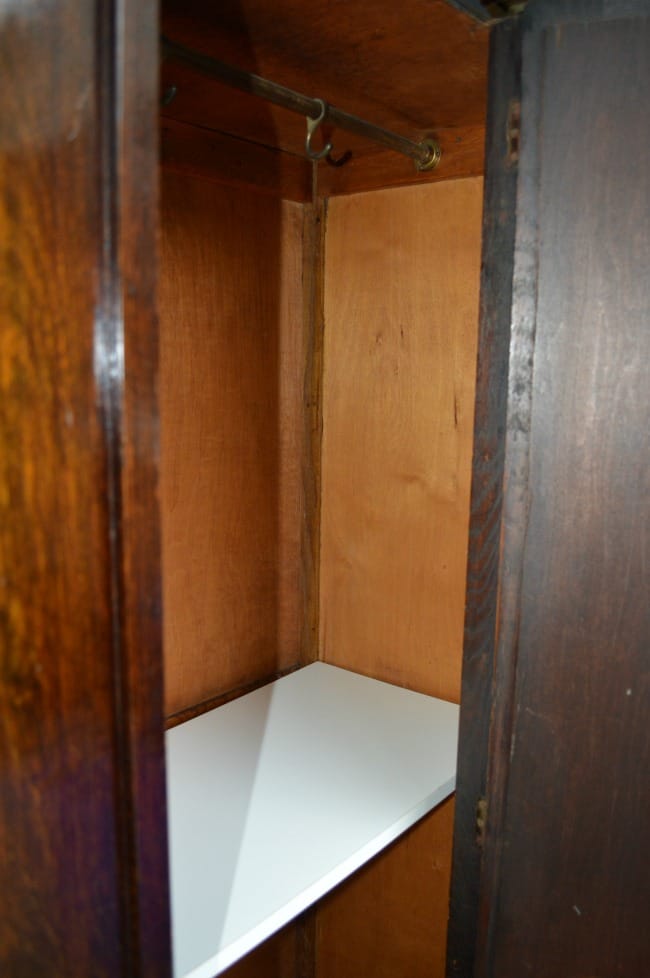 We had a great day and I found a few other pieces that I'll share soon!