We had a huge clean out and redid Sophie's room (she received Ella's furniture as Ella now has the Blush Dresser).  Sophie's bedroom is quite small, has two windows on two different walls and one wall has both the door and closet door.  This makes furniture placement a little tricky.  I was worried that the bunk beds and large furniture would make it feel even smaller.  I was pleasantly surprised.  It actually fits quite well and the large furniture doesn't overcrowd the room.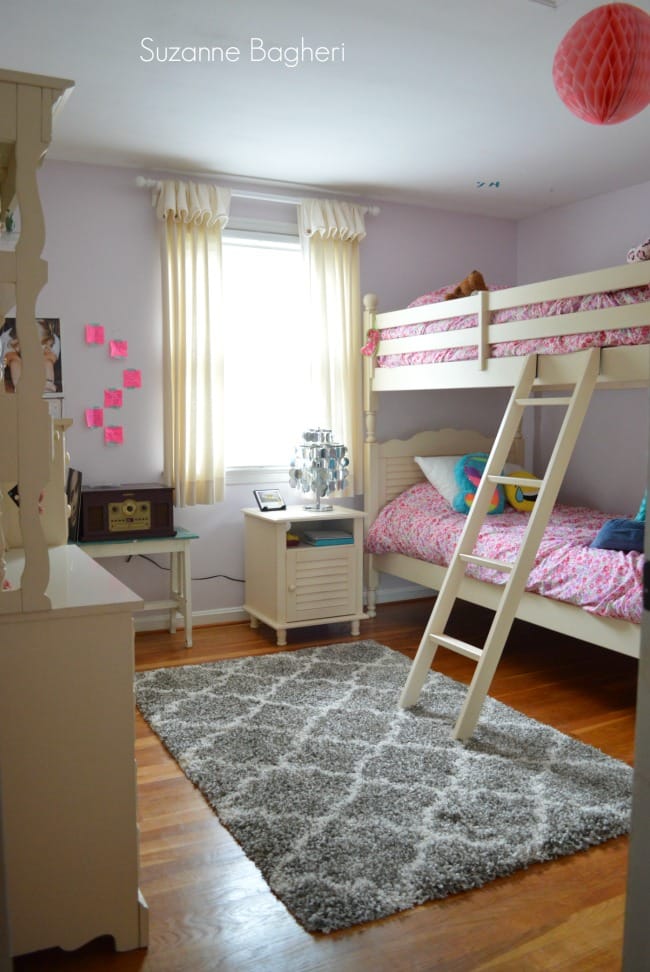 What really made a difference was getting rid of her old, large 8 x 10 rug.  It was originally from Pottery Barn and not cheap.  However, it was first in Ella's room, then Sophie had it and when I looked under her bed I noticed that it was in shreds.  I asked Sophie, "Oh, my goodness!  What happened to your rug?" and she responded that Lucky likes to go under her bed and dig.  Well, he certainly did – the joys of pet ownership!  It had served its purpose for many years and I feel that we got our money out of it.  It was already stained and the colors were purple and pink (too little-girlish).  Out the door it went.  We opted for a smaller rug that I purchased from HomeGoods and we also sold the Versailles desk.  She does all of her homework in the kitchen so it made sense to open up some space by taking it out.
I mentioned how the furniture placement is difficult.   I opted to place it along either wall.  The unit along one wall was my bedroom set when I was growing up.  The bunk beds are a great, solid set that I purchased from a store called Cargo Kids about 10 years ago and they are still in great condition.  I had no choice but for the top bunk to obscure part of one of the windows.  As she gets older she may decide to take the top bunk off but for now she uses both beds (sleeps on the top and reads/hangs out on the bottom) so the set will stay for the time being.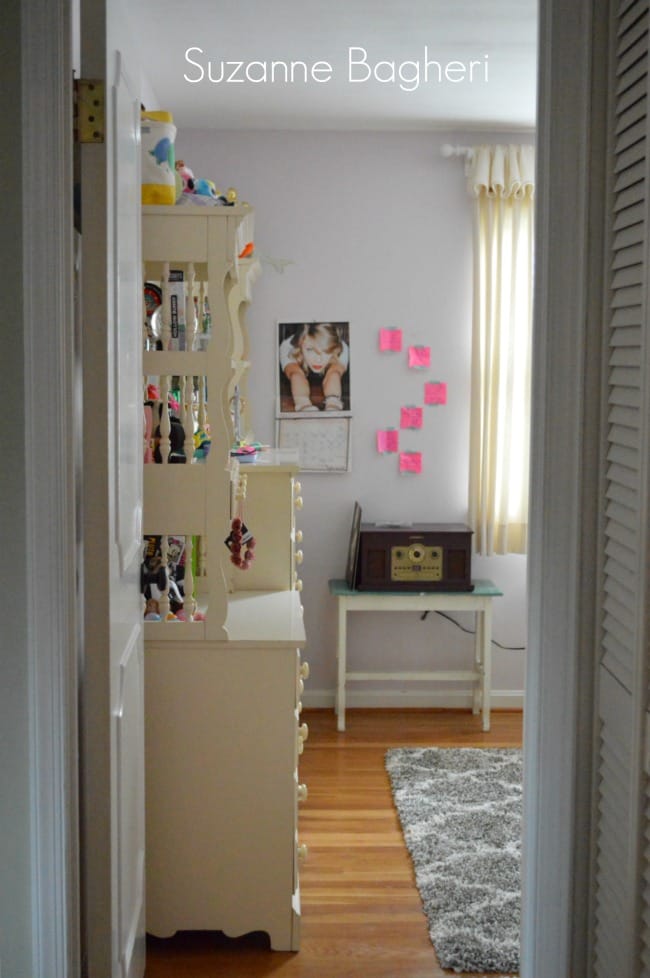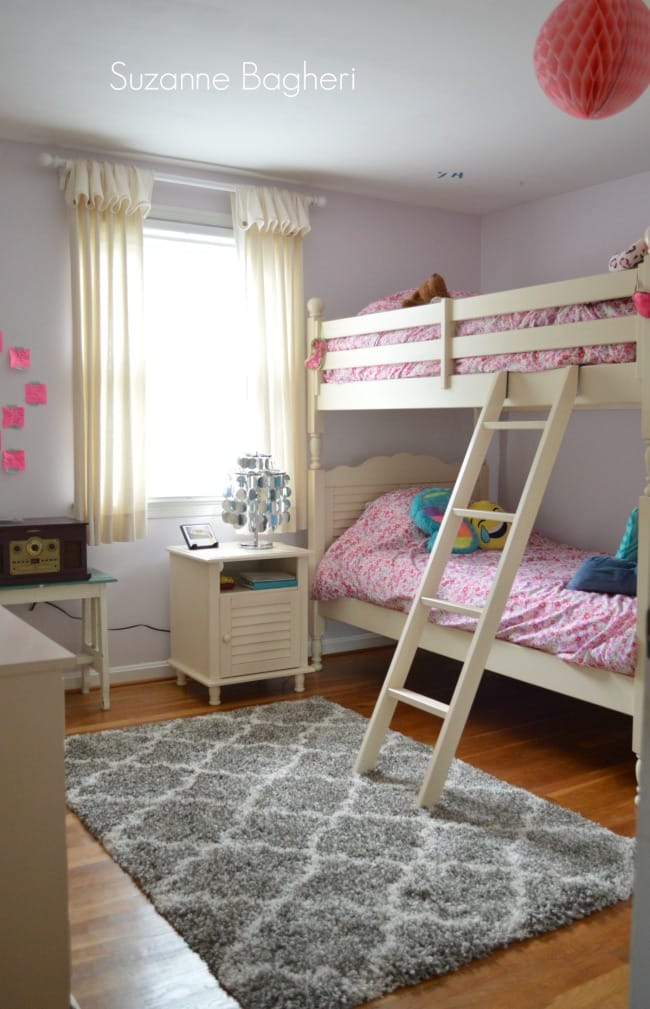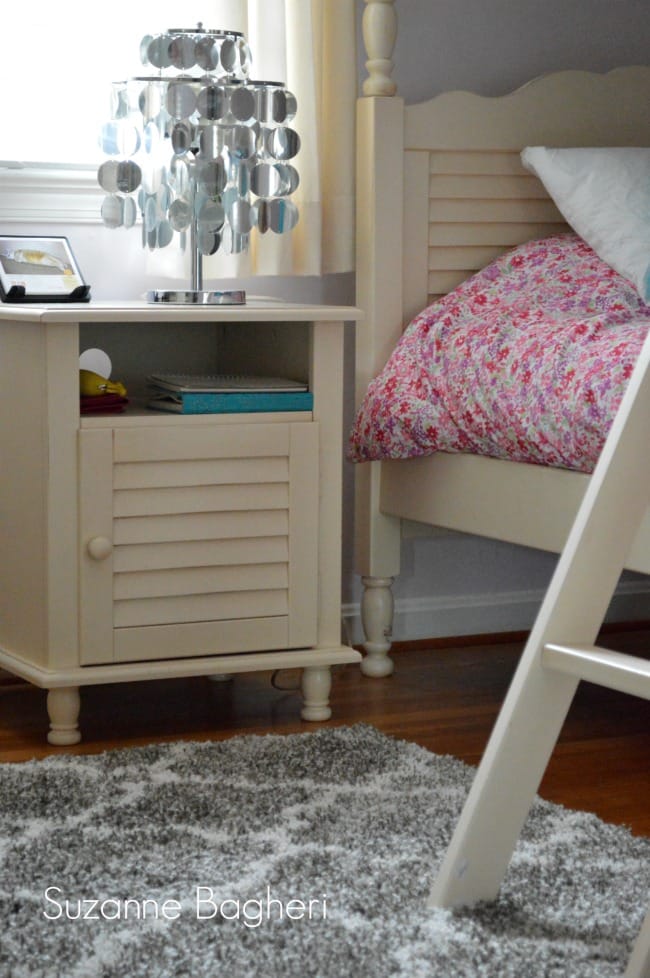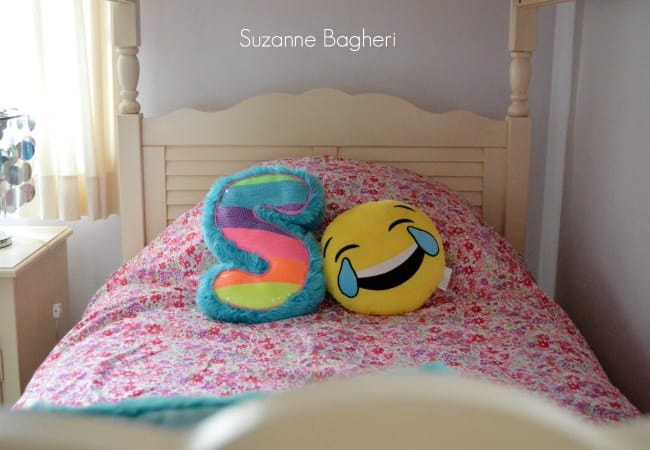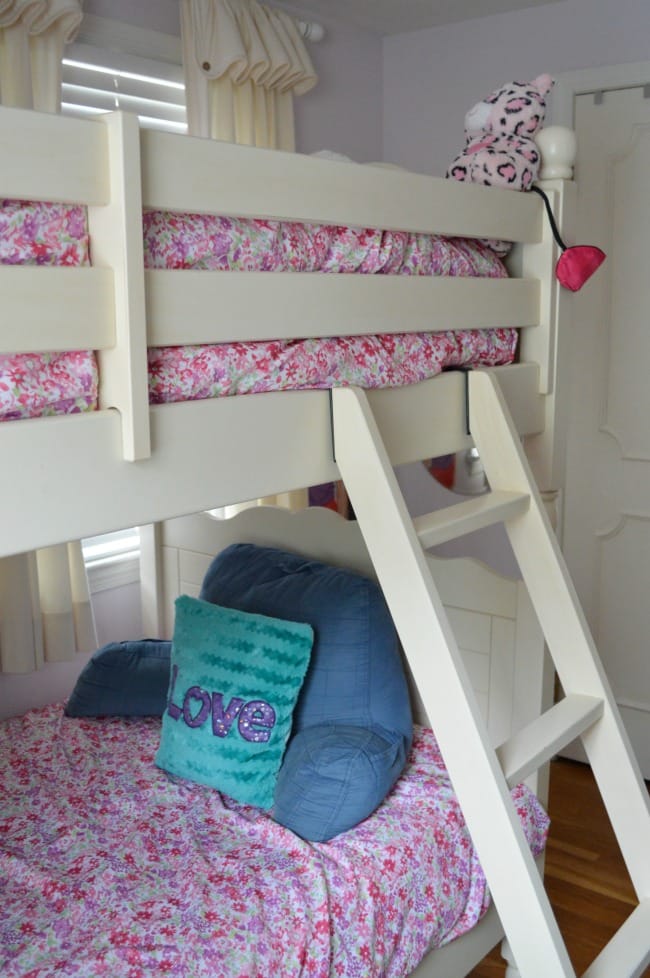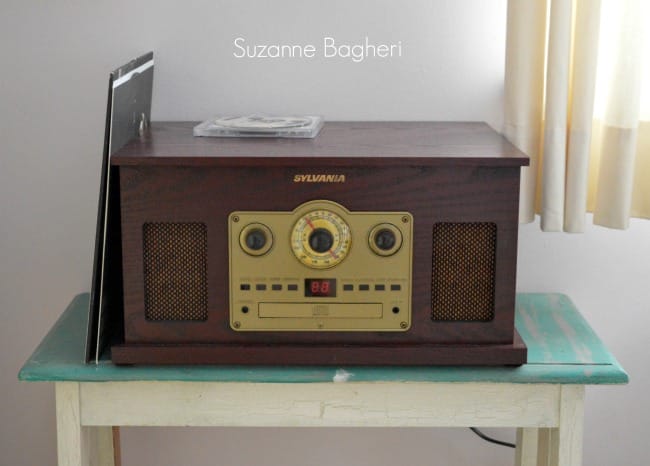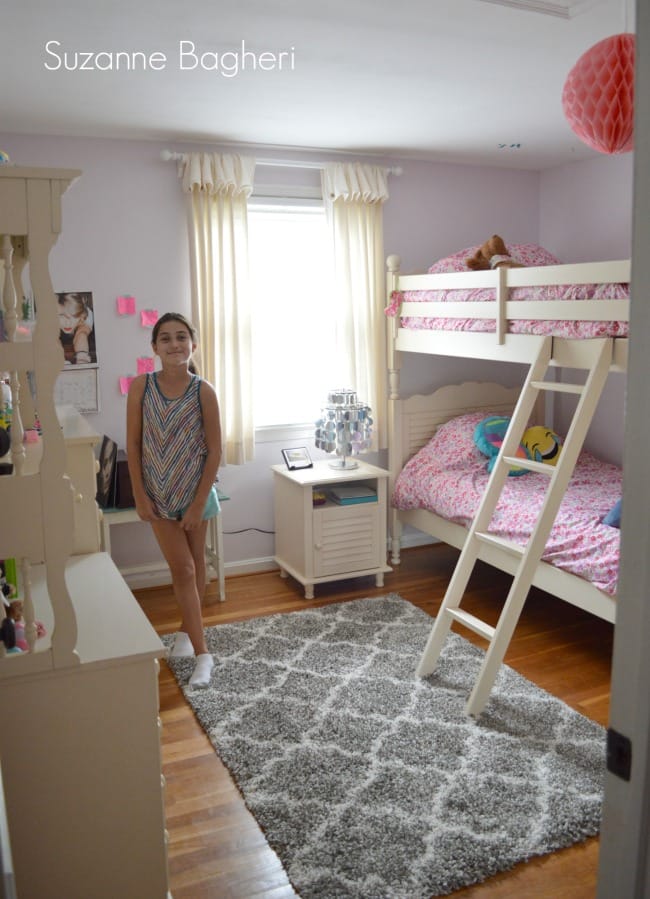 I think the room is a great transition.  It still has the pale violet walls that are girly but the gray rug adds a little sophistication.  Her bedroom is now comfy, clean and and functional.  Oh, that old fashioned record player on the bench?  That was her birthday present – apparently what was old is new again and they are all the rage!