My post is so late today and I apologize.  My youngest daughter received her note in the mail – the big note that every grade schooler is anxiously awaiting – her teacher assignment for the year.  Oh, my.  Not the teacher she was hoping for and all of her friends are in other classes.  Tears.  I am seriously ready for summer to be over.
Anyhow, in the midst of the last weeks of summer, and with my sister and her family arriving tomorrow morning for the weekend, I did what every woman in America would do.  I had my kids drag the huge kitchen table outside so I could sand it all down and restain and repaint the whole thing.  I.  Am.  Nuts.
Here is the long history of my kitchen table.  It was purchased a week before we were having 20 people over for Christmas dinner in 2012.  It was about $30 at the thrift store.  It had a horrible greenish stain on it and I just threw a tablecloth over it.  After the holidays, I painted it cream.  Then gray.  Then gray again.  And I never sealed it because I was too lazy or busy or any other excuse (a shoemaker's wife least shod, etc.).
Before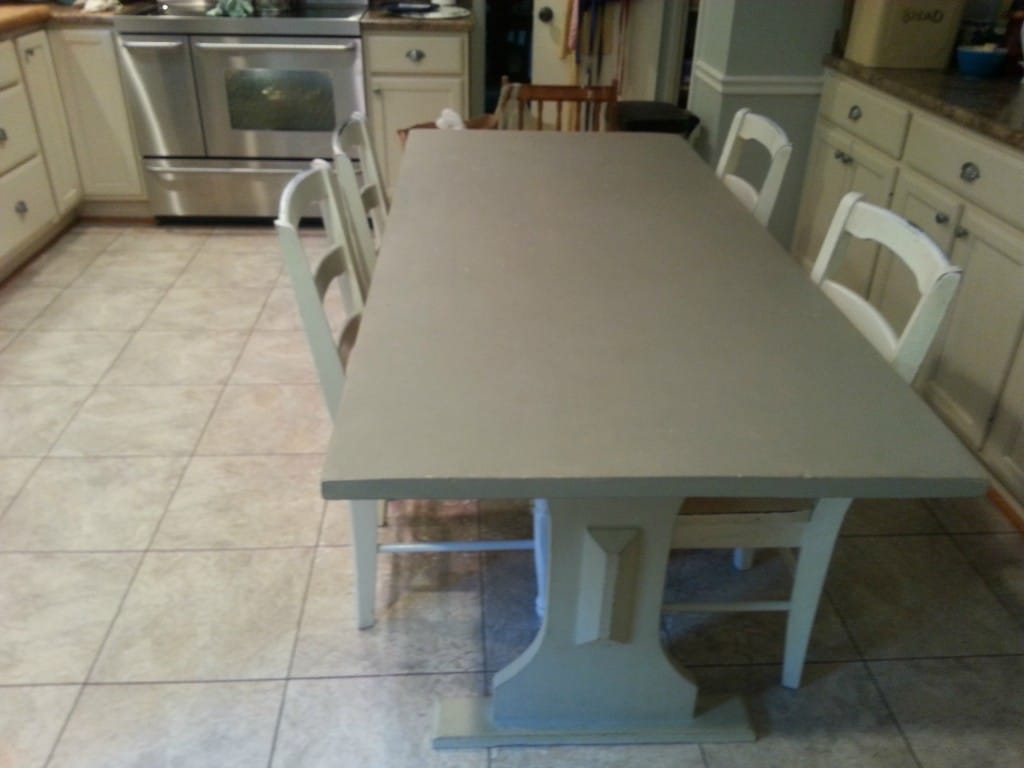 The table has terrific lines and is the perfect size.  I have always wanted a farmhouse table and decided now was the time.  Yesterday, I took out my sander and went to town.  I used a 60 grit to start and went to 150 to finish it.  Gorgeous pine boards lay underneath.  I used Minwax pre-stain conditioner and then their dark walnut stain.  I only gave it one go-over before wiping back.  I didn't want it to look stained perfectly – I wanted the more worn look.  I used General Finishes Driftwood on the base.  It complements the dark stain and goes with the vintage secretary in the kitchen that I painted in Driftwood a few months ago.
I am happy with the result!  I wanted it to be dark to contrast with my lighter kitchen.
What do you think?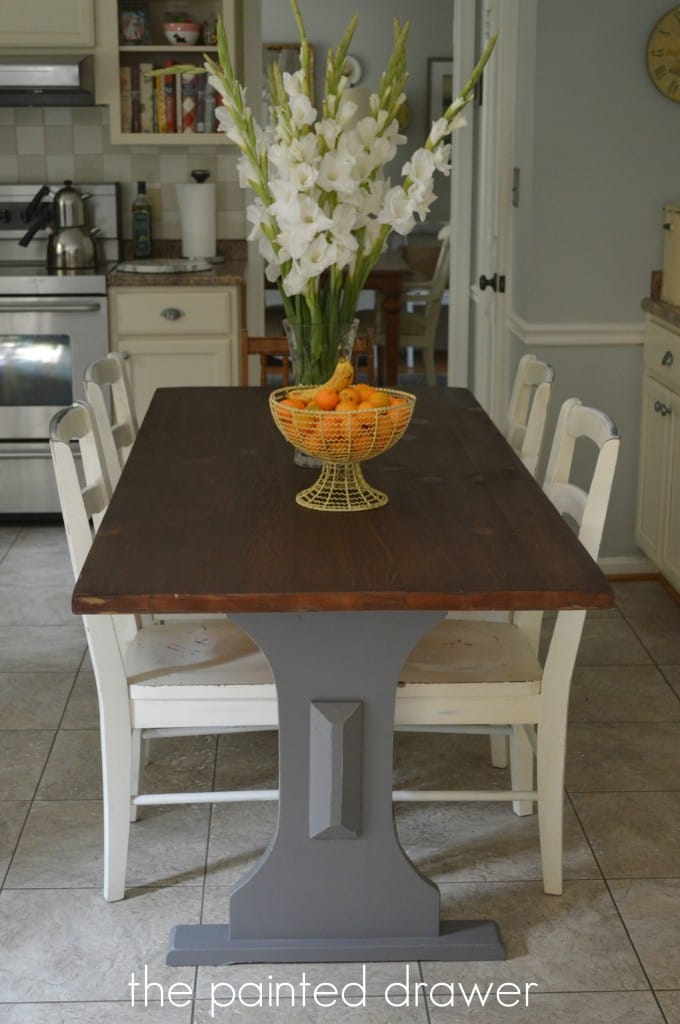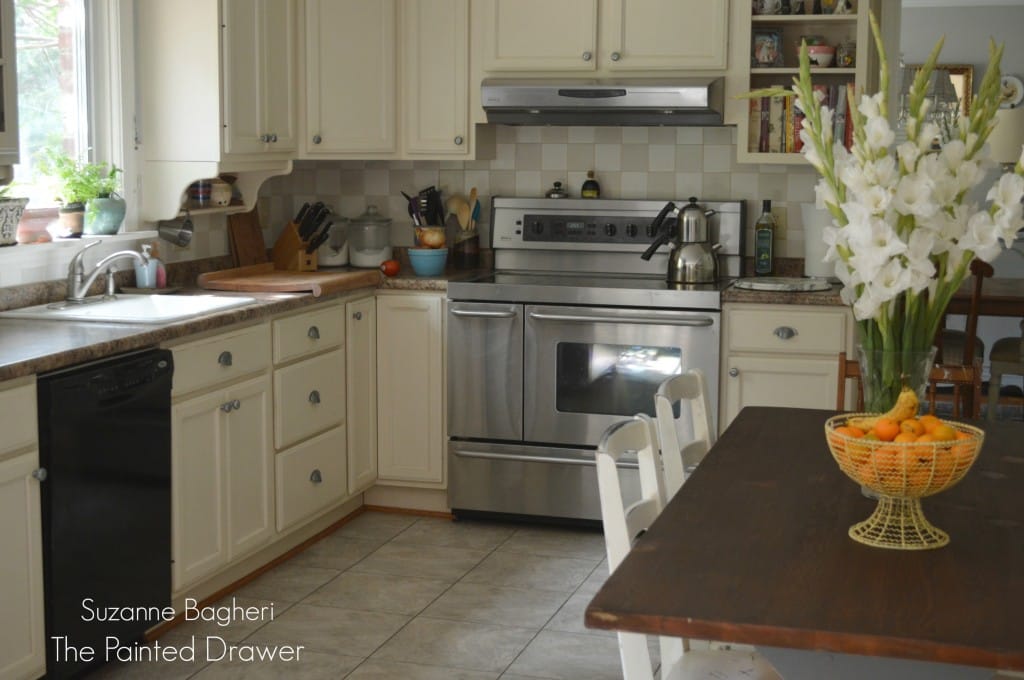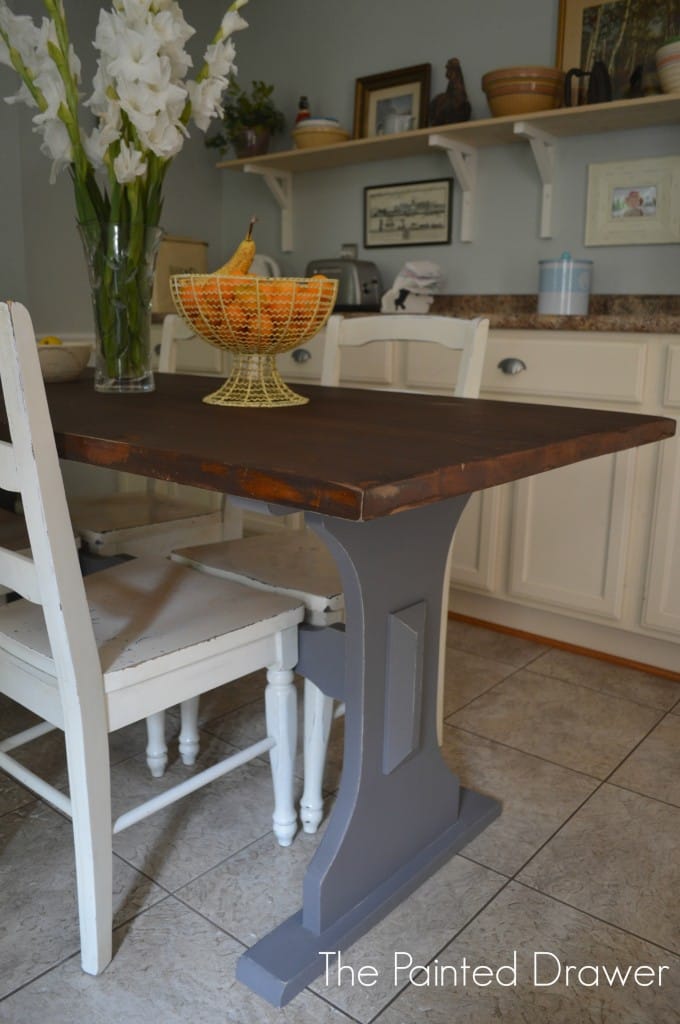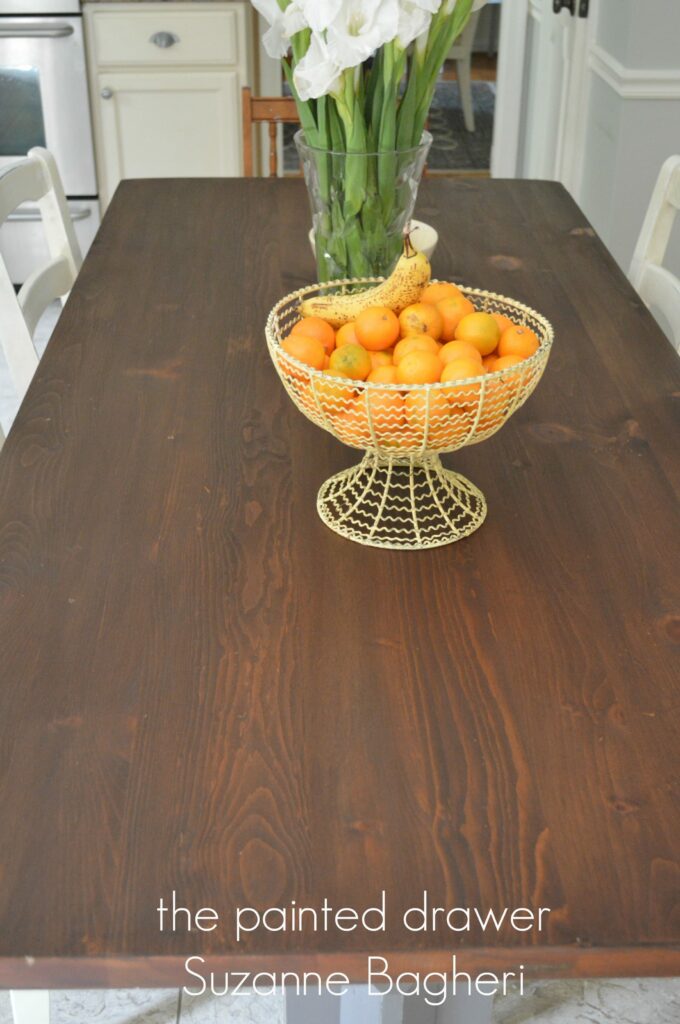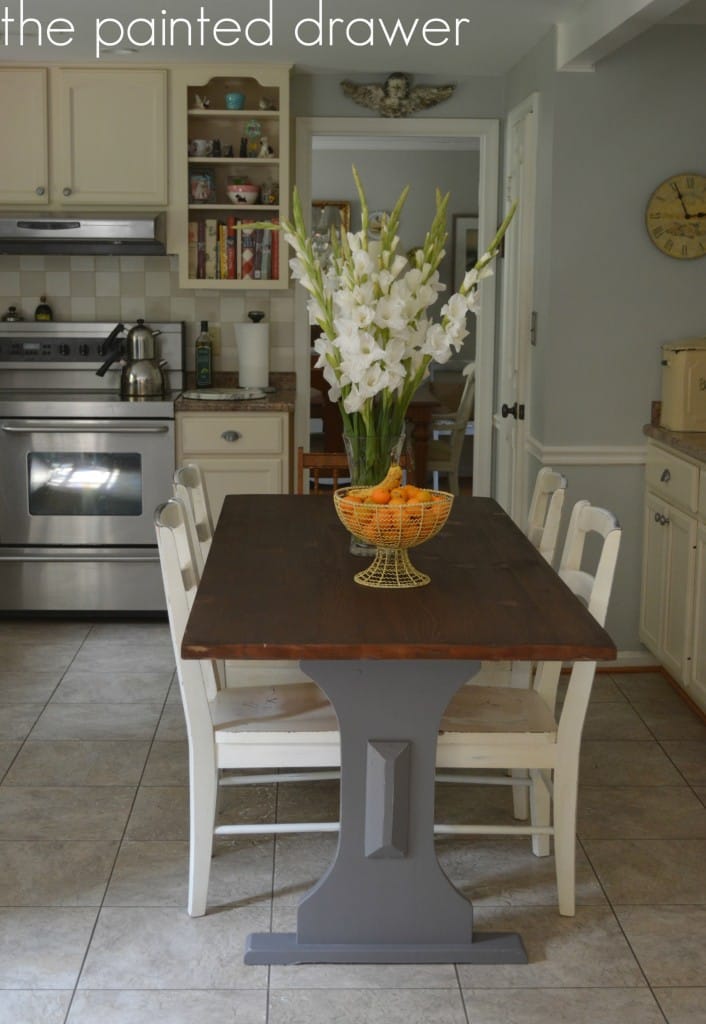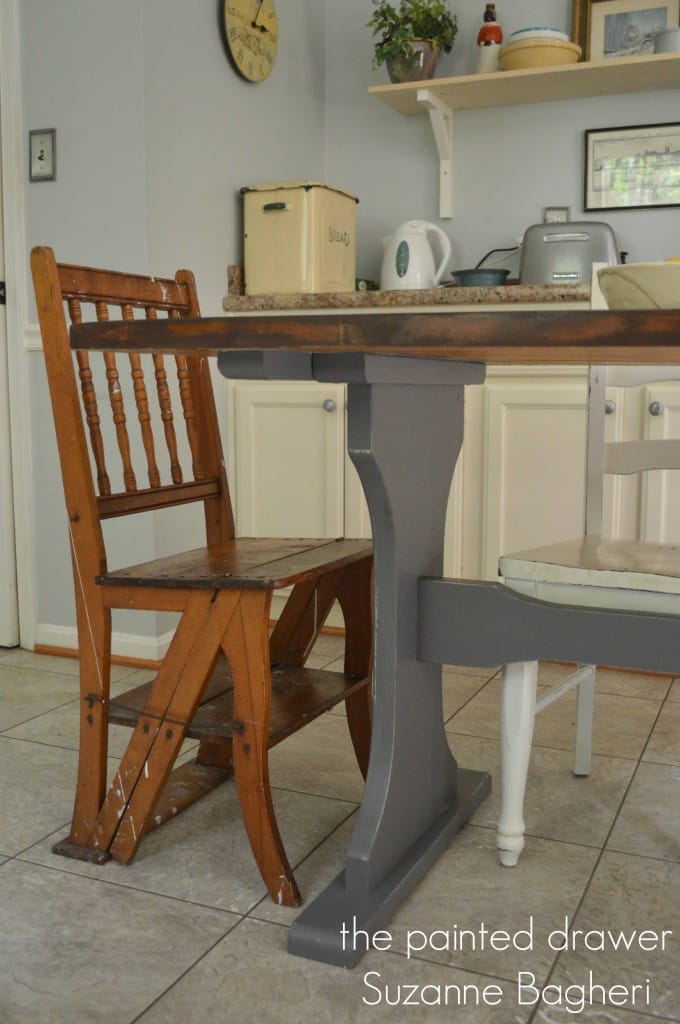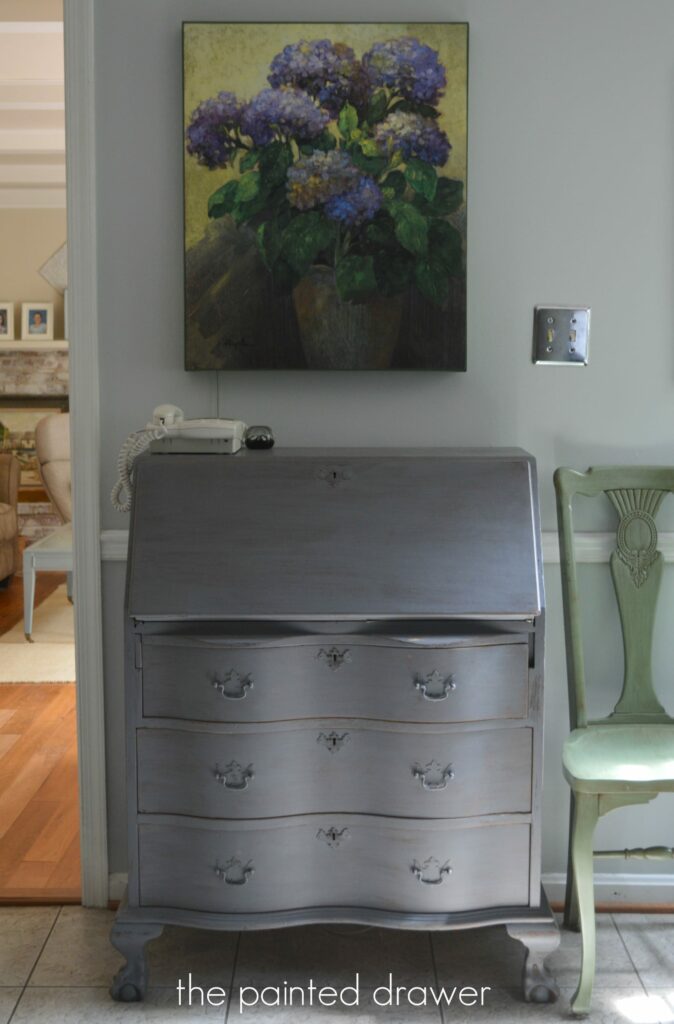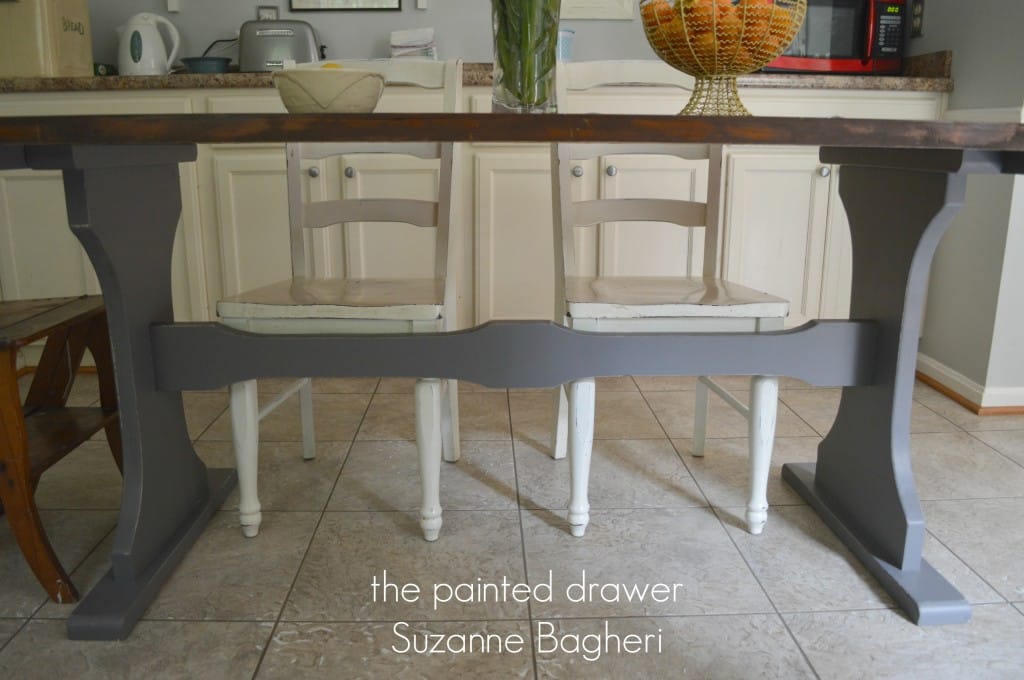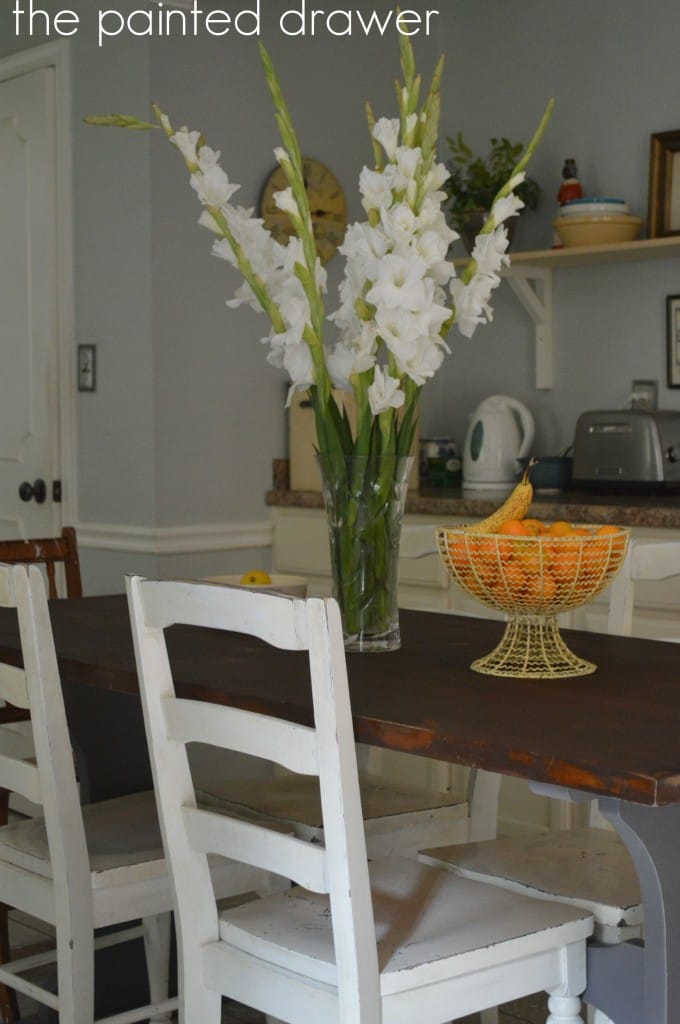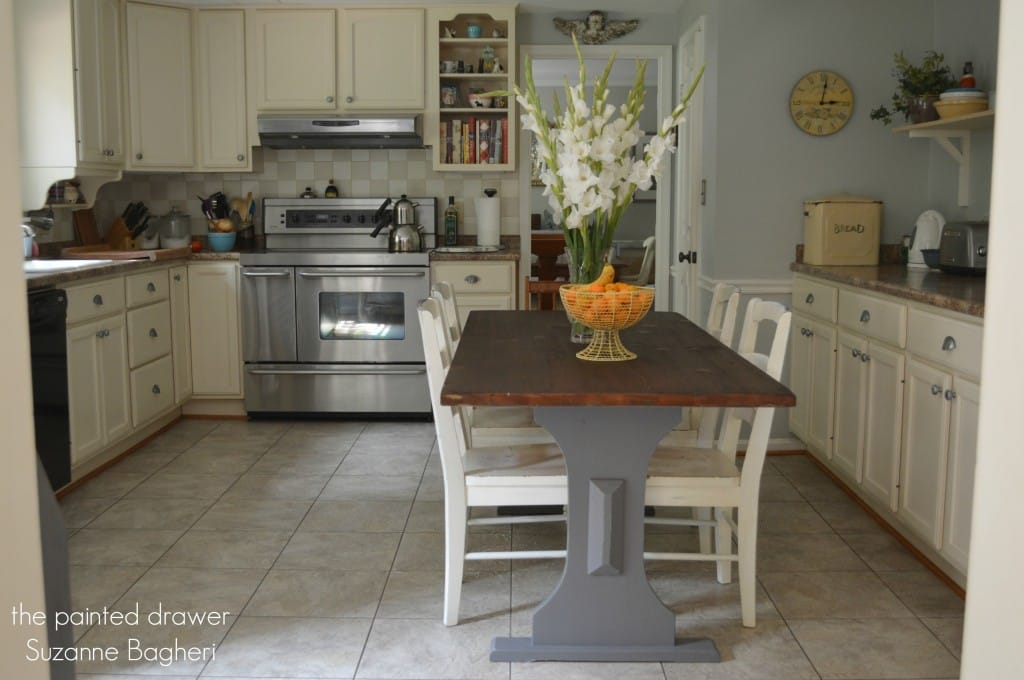 I am sure tomorrow will bring a happier day 🙂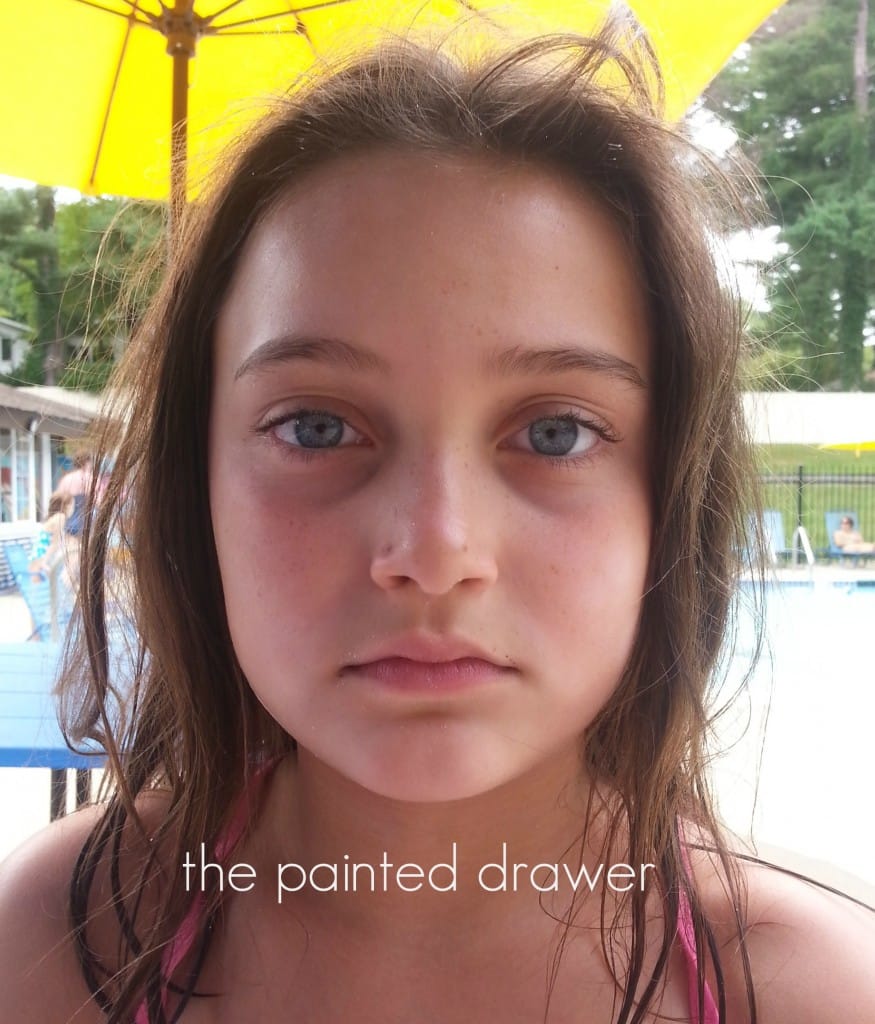 Join the Fun! I Always Love More Subscribers!