The Sophisticated Shell dresser certainly didn't start out with that description!  This one needed a lot of TLC.  Here is a quick before…
and here is the Shell Dresser now…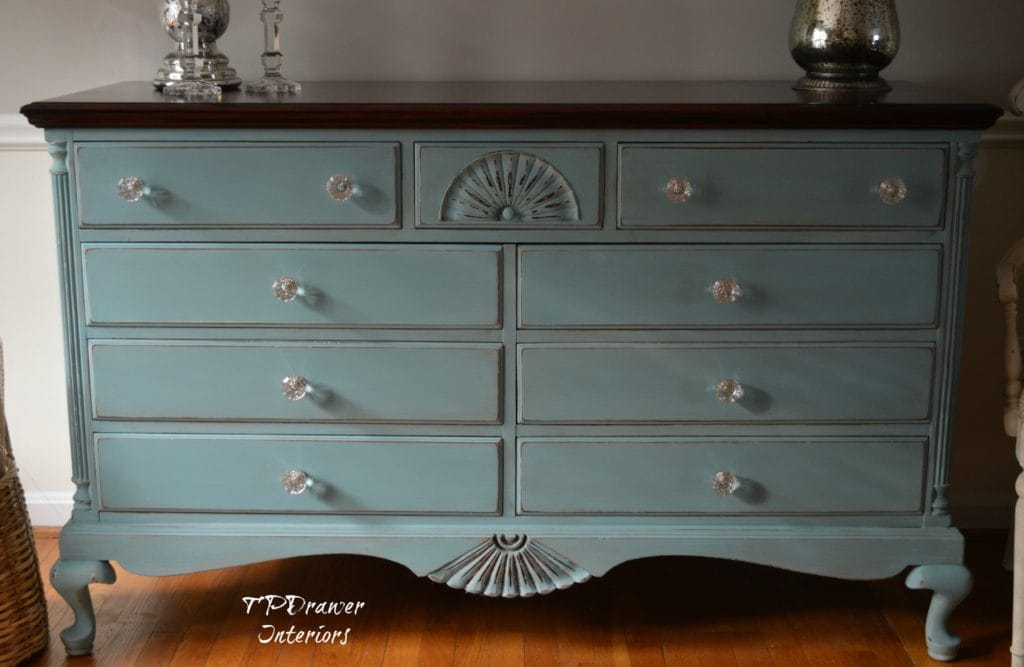 Originally, the drawers were not closing properly and needed work but now they open and close flawlessly.  I hated the original pulls so they came off (those in particular are my pet peeve most disliked old pulls).  The old holes were filled in and sanded back multiple times so as not to show and new holes were drilled for the single glass pulls.  This ended up being tricky as the two middle drawers have separators and I had to be super careful not to drill into those and keep them centered.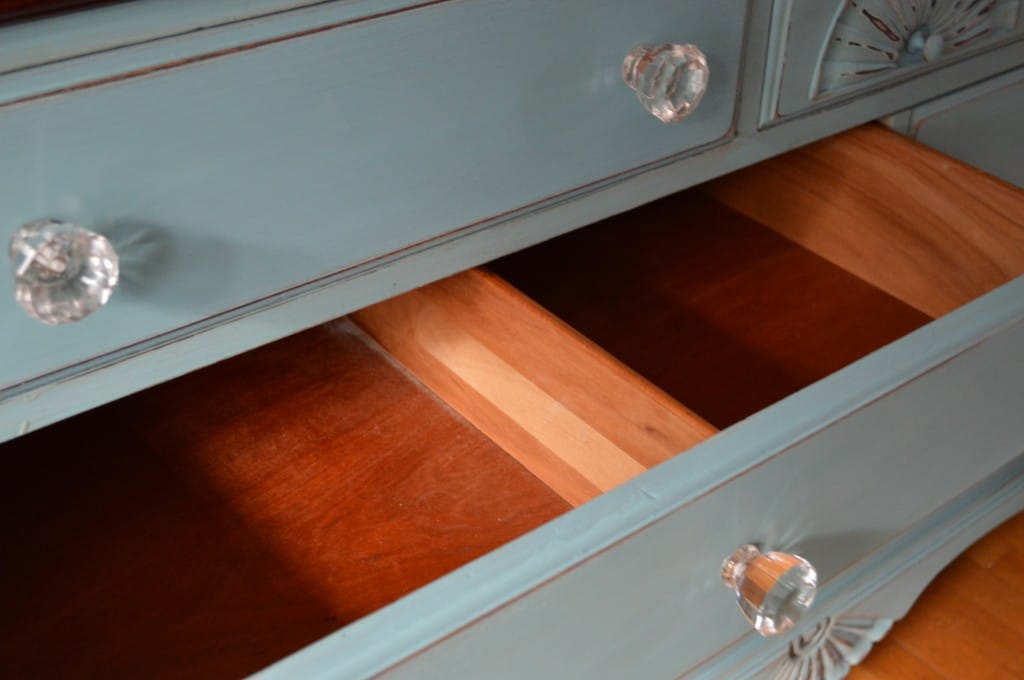 The new glass knobs are gorgeous…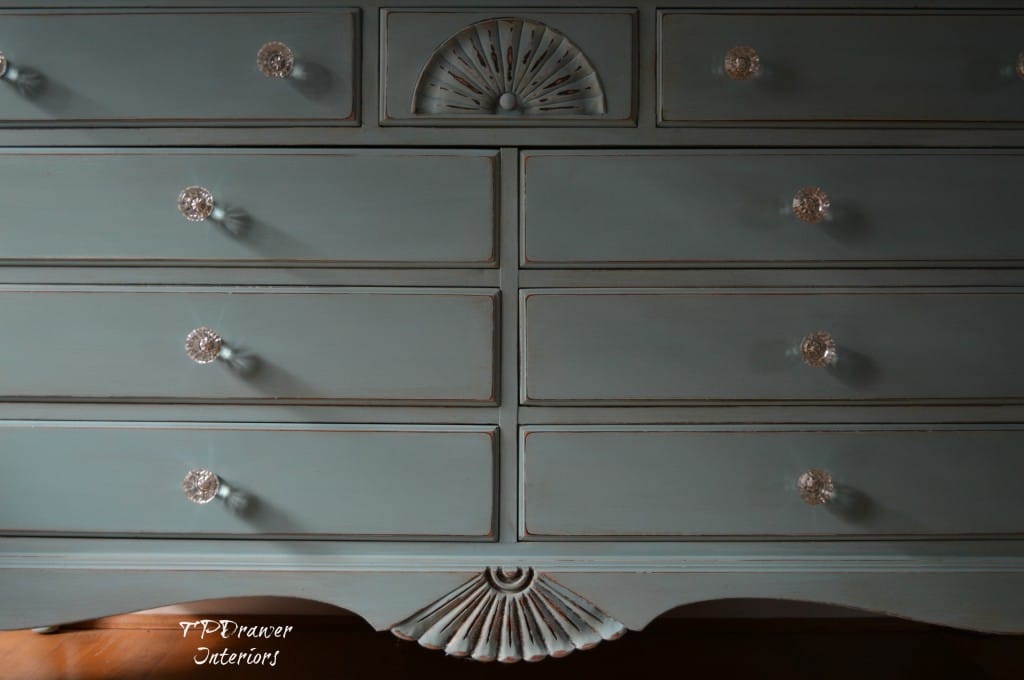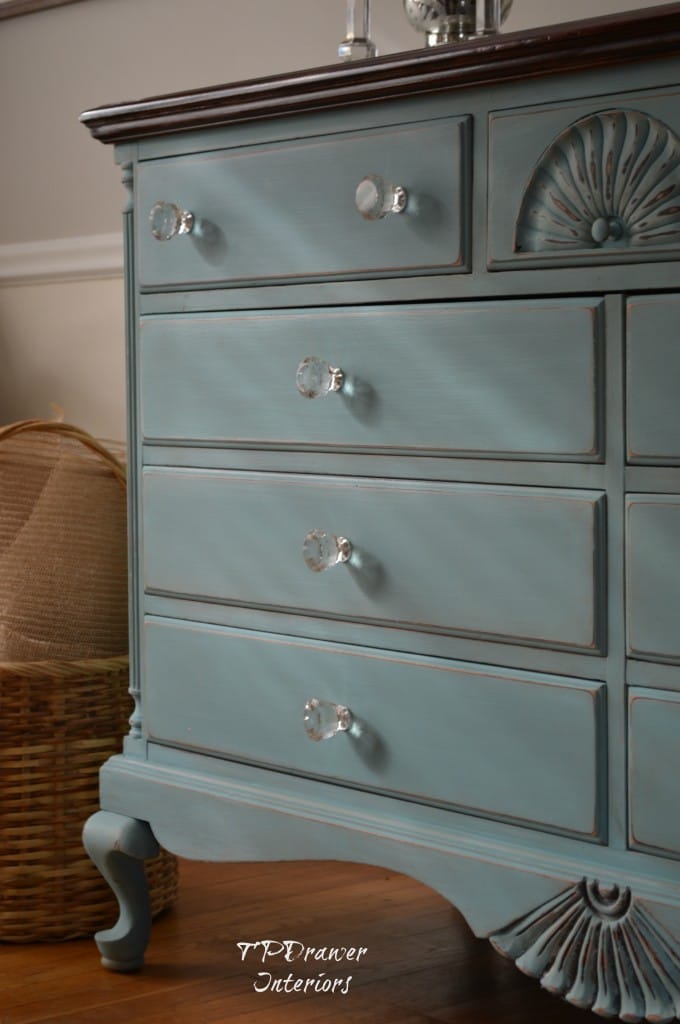 The top had that old hard veneer on it that was scratched up.  I refinished the top (see a Tale of Two Tops) to a glorious deep tone and Annie Sloan's Provence paint tweaked with dark wax really pops against the dark.  This was applied on top of layers of other colors which gave it a wonderful base.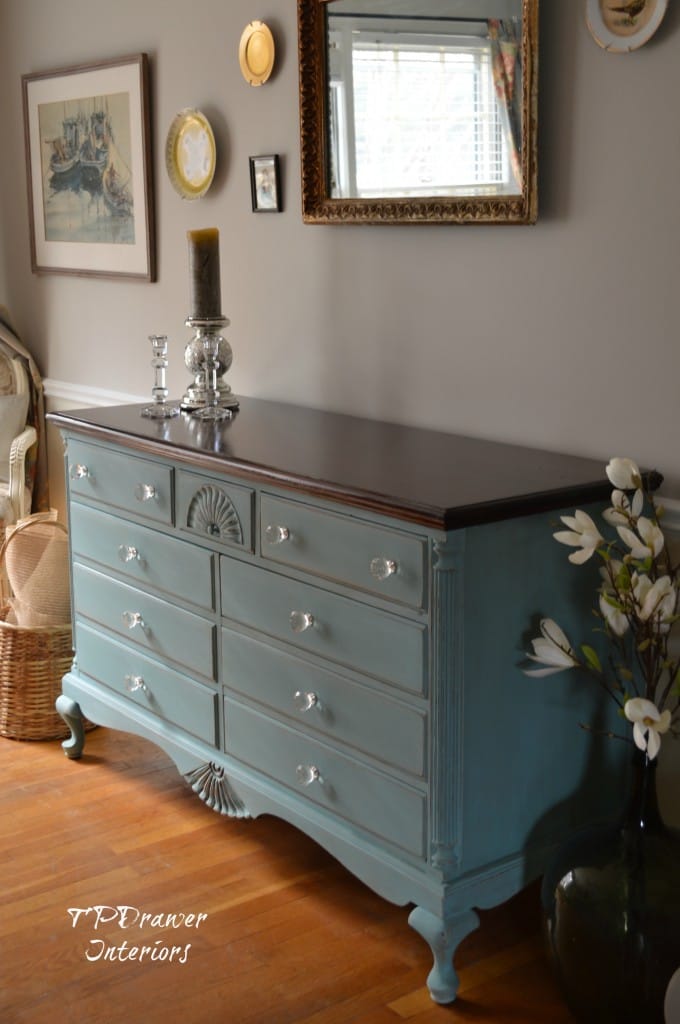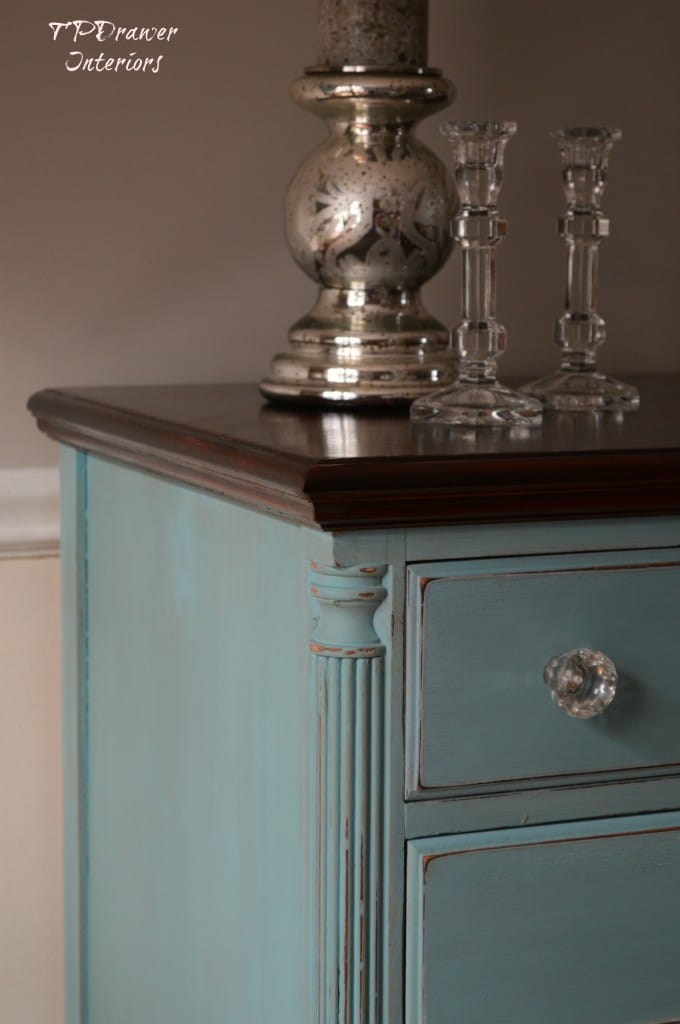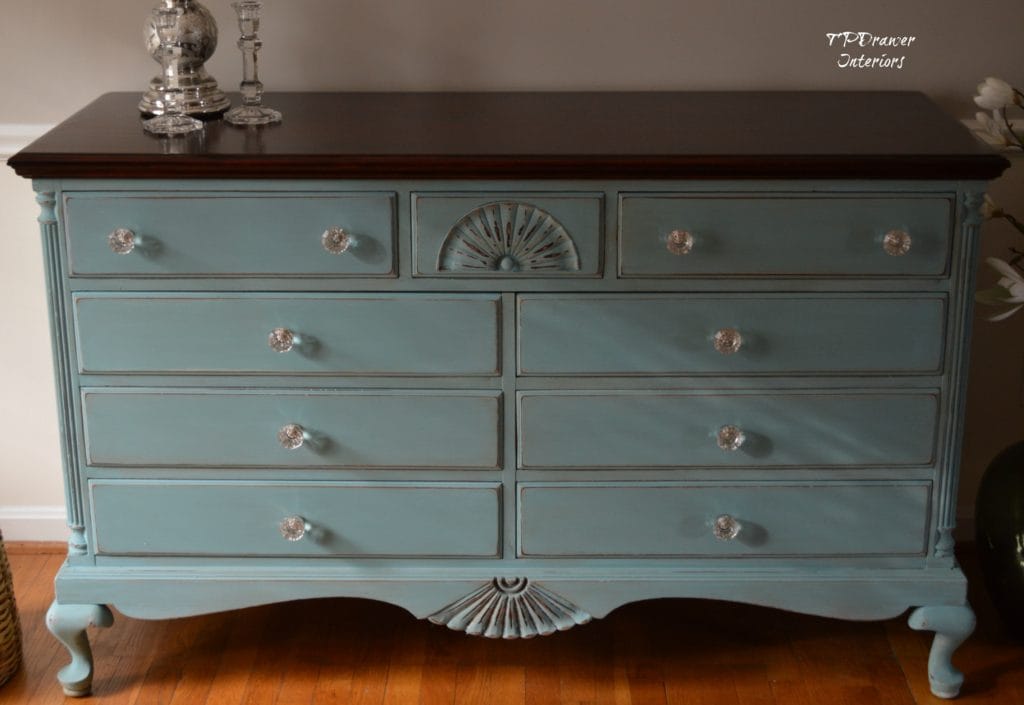 The dark and clear waxes add depth and allow the color to change with the light and the shell details are so beautiful.  I just love the little drawer on top!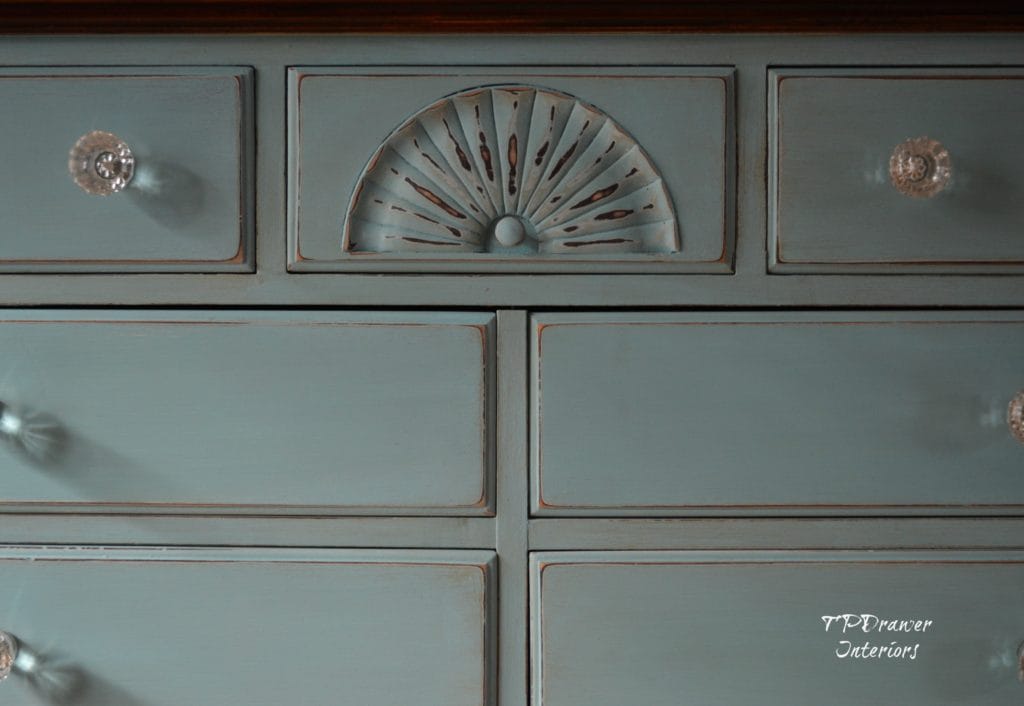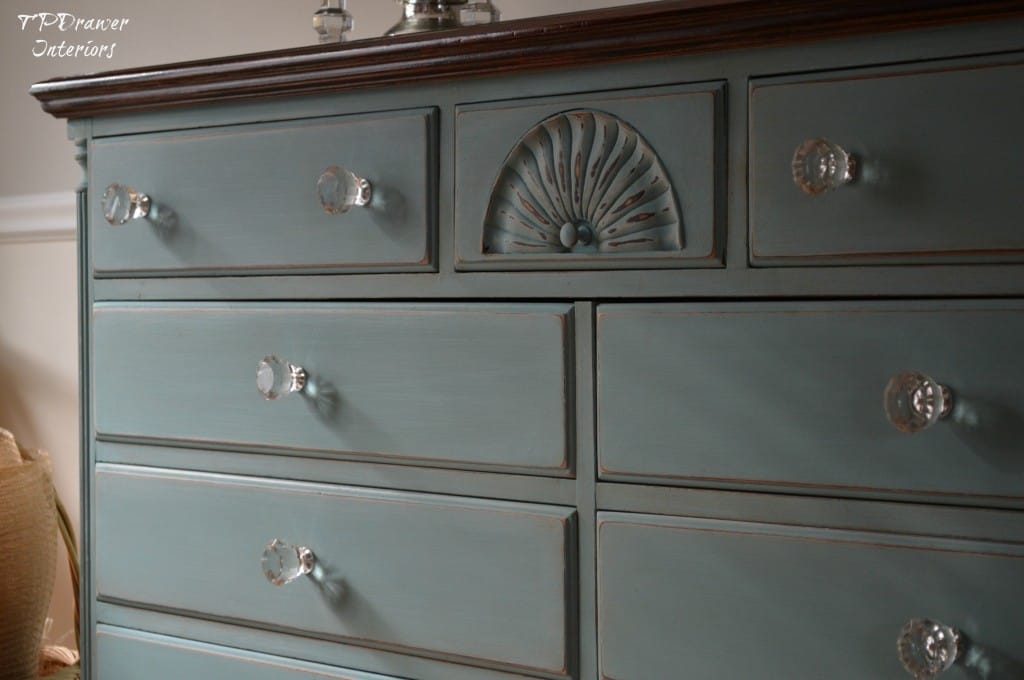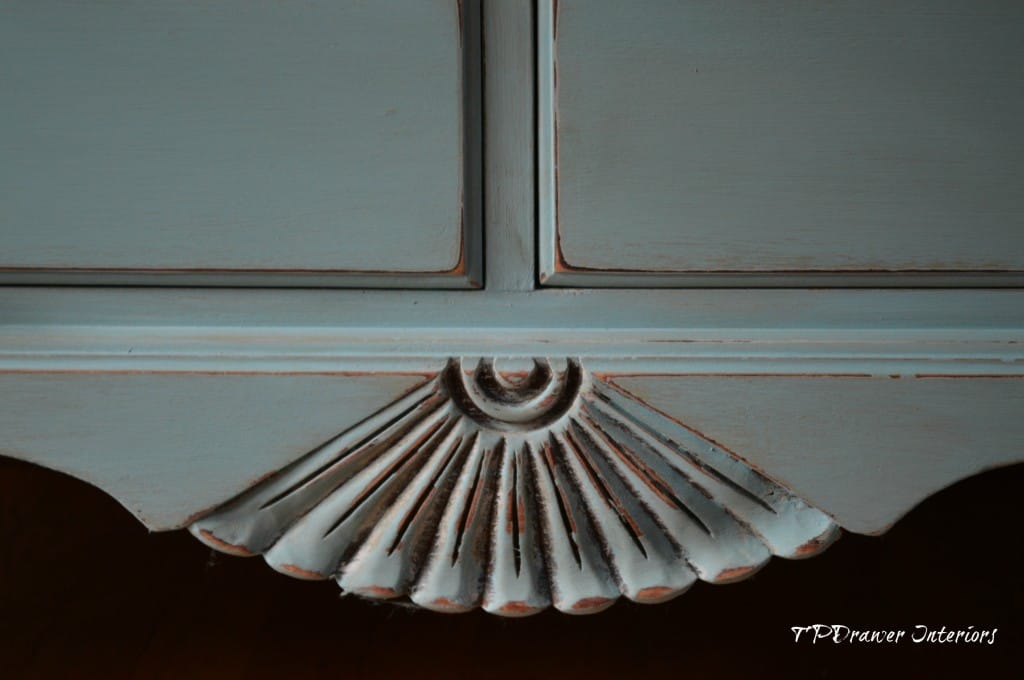 This is the perfect candidate to also use as a vintage sideboard.  The size is perfect and the gleaming top suits a dining room.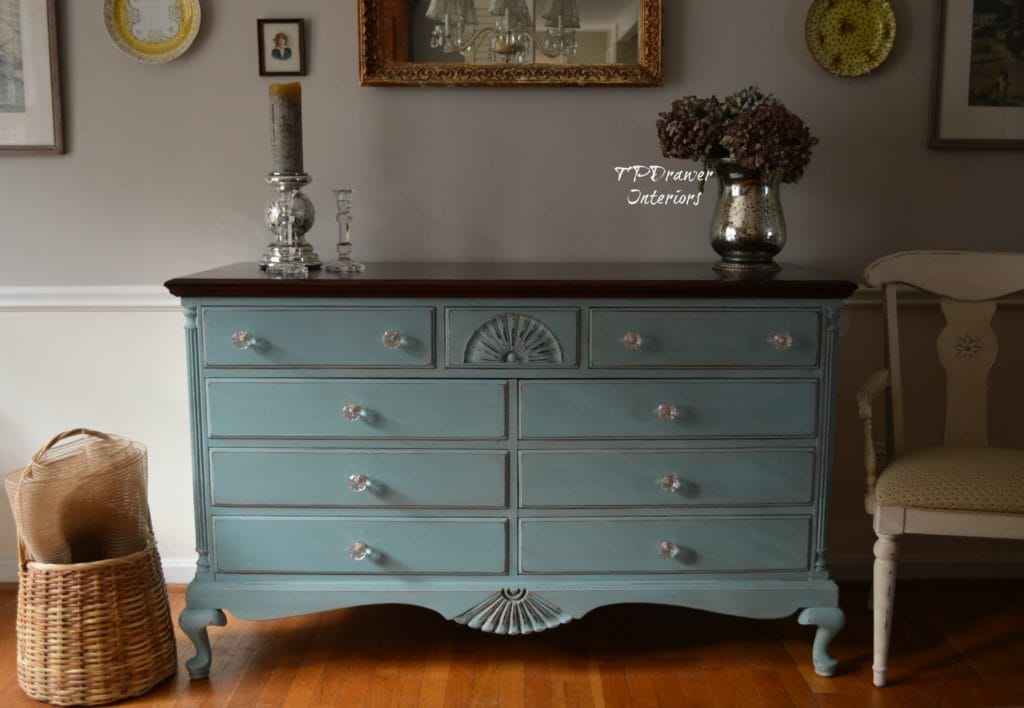 Now listed under Shop Furniture/Dressers and Etsy
♥♥♥
Off to start on the mirror and side table that match the 1920's Lace Panel Dresser.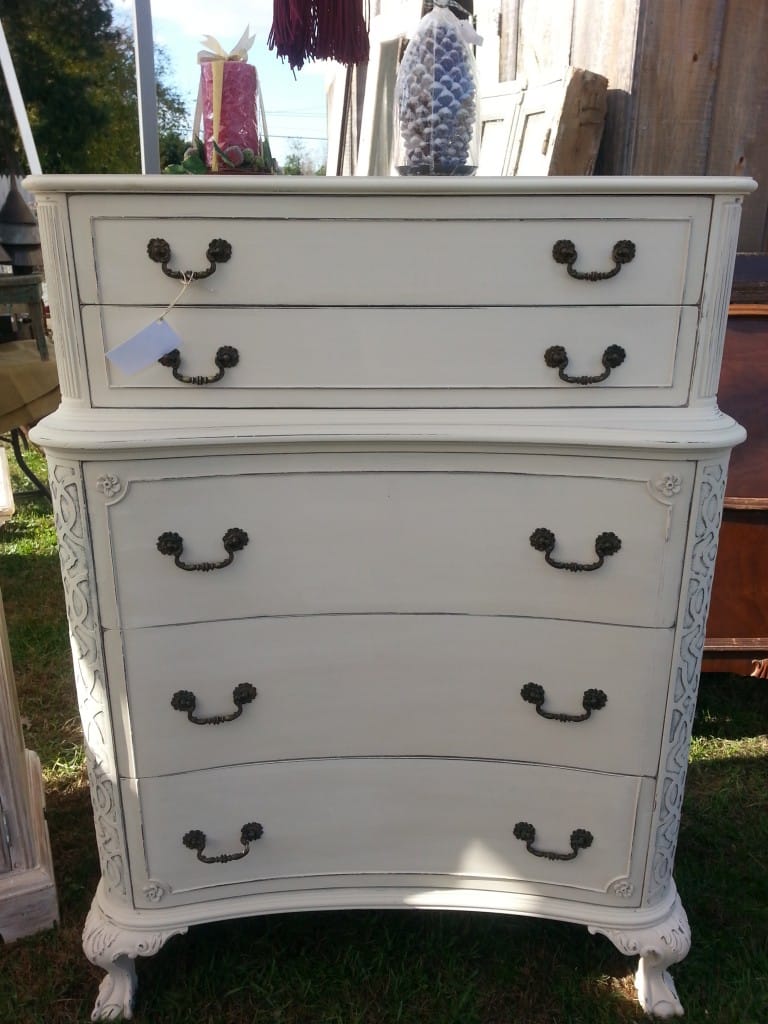 Eva purchased the dresser and is now acquiring the mirror and table.  I'm so glad they will stay a set!
Join the Fun! I Always Love More Subscribers!
 Linking To: