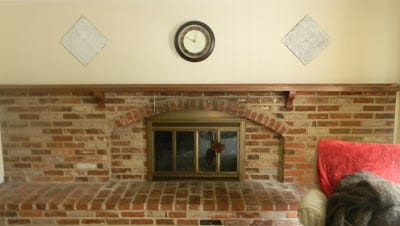 It really feels like spring is here to stay and summer is on its way.  Today, I brought out the blue mason jars, a few flowers and twinkling lights to add to my family room.  I also added a splash of blue and it feels fresh and summery!  I took quite a few pics to share, so please excuse me. I was having fun with my camera!  The "before" pics above were taken when we moved in and started working on the room.  While my husband worked on installing new floors, I WHITEWASHED the brick and posted about it HERE.  The whole room, except our sofa and chair, is decorated with my THRIFT STORE FINDS.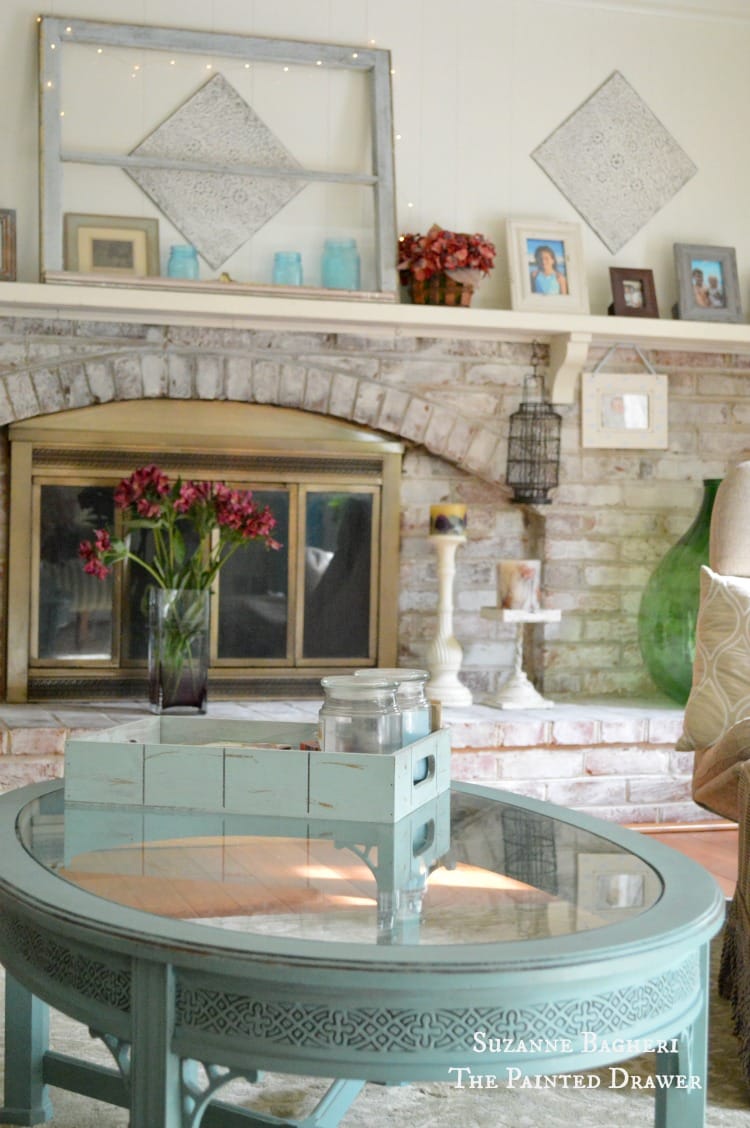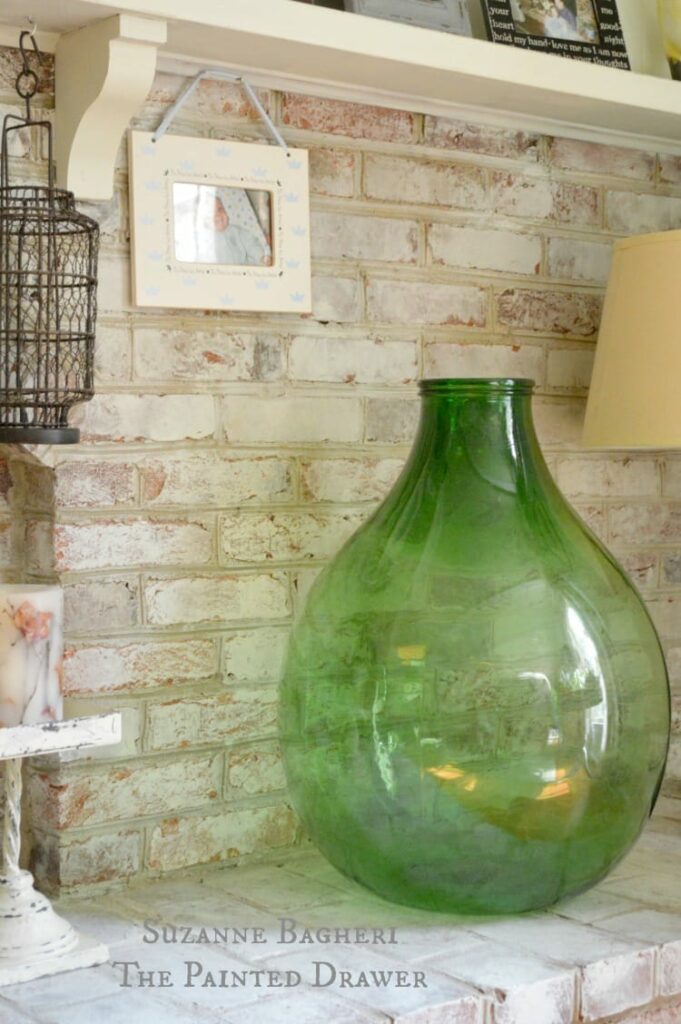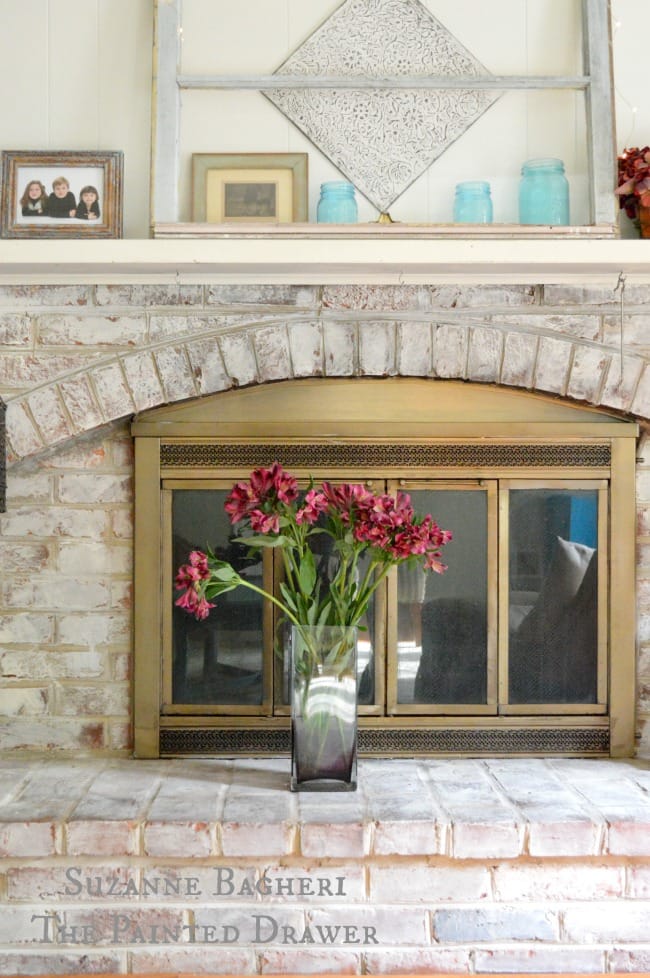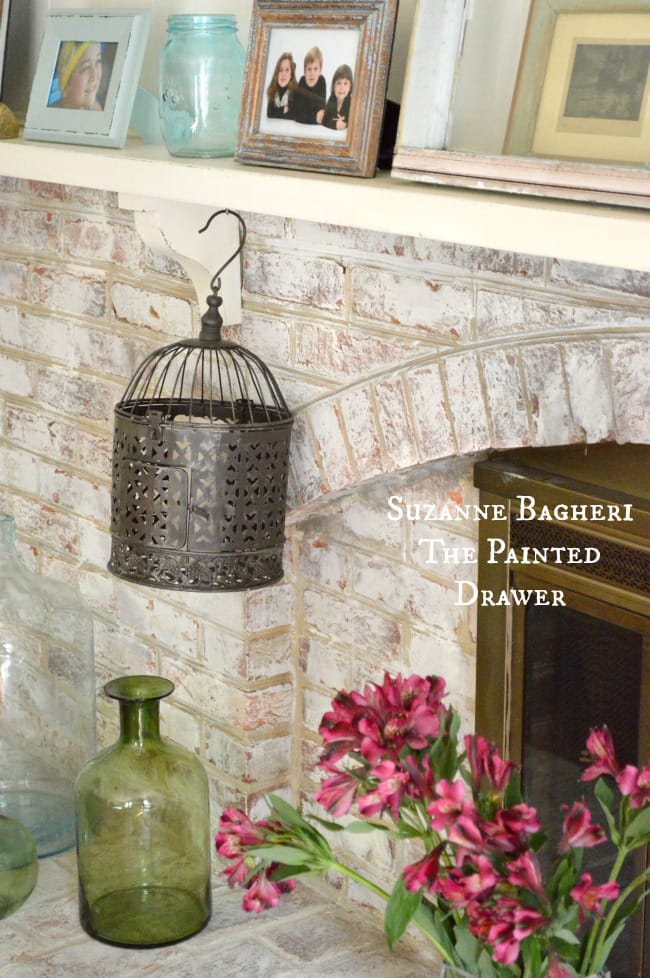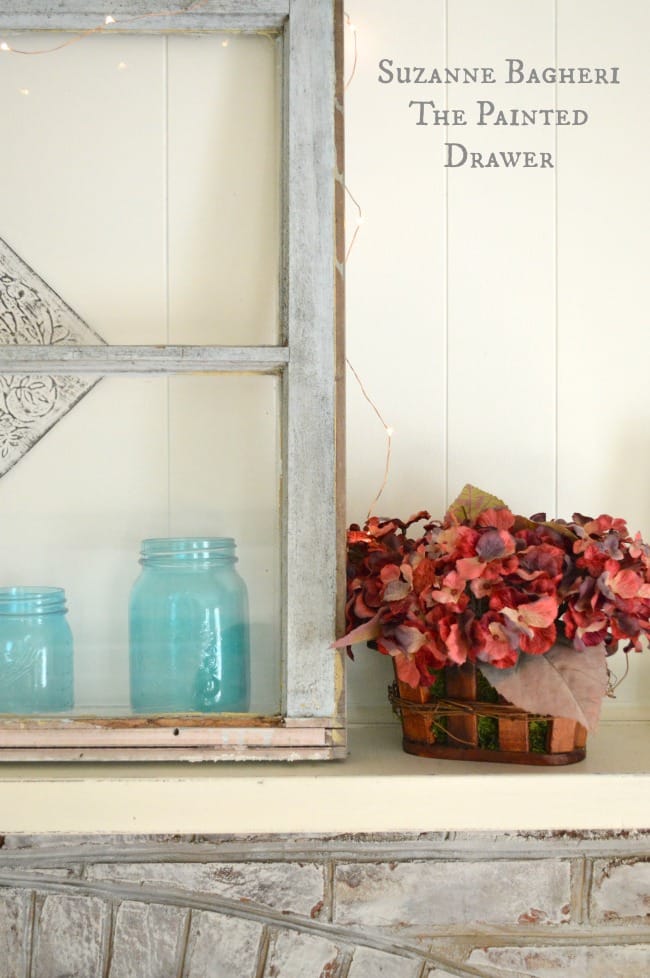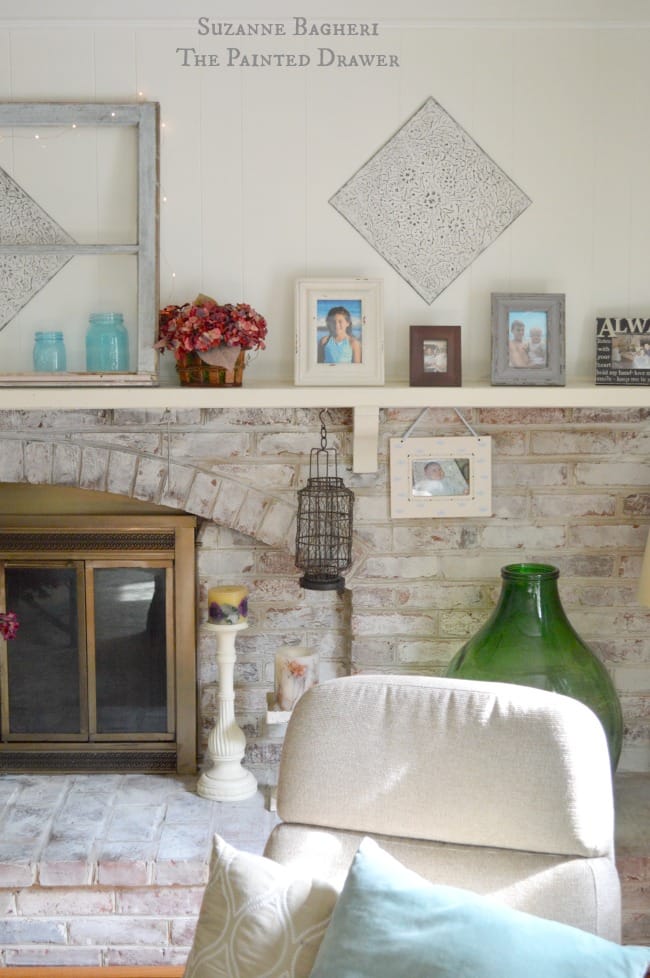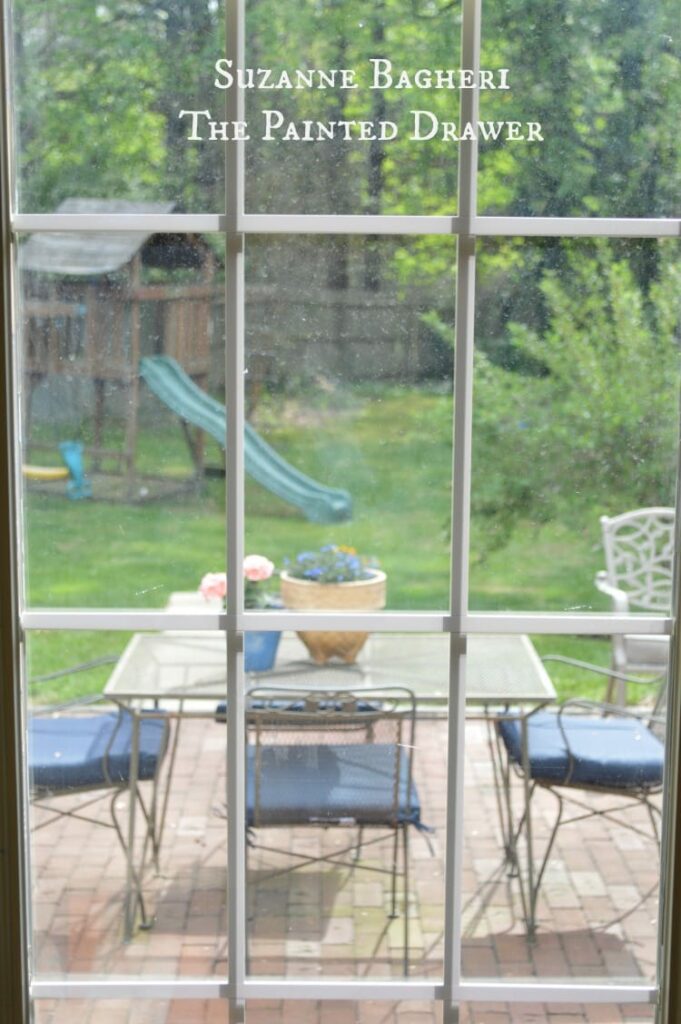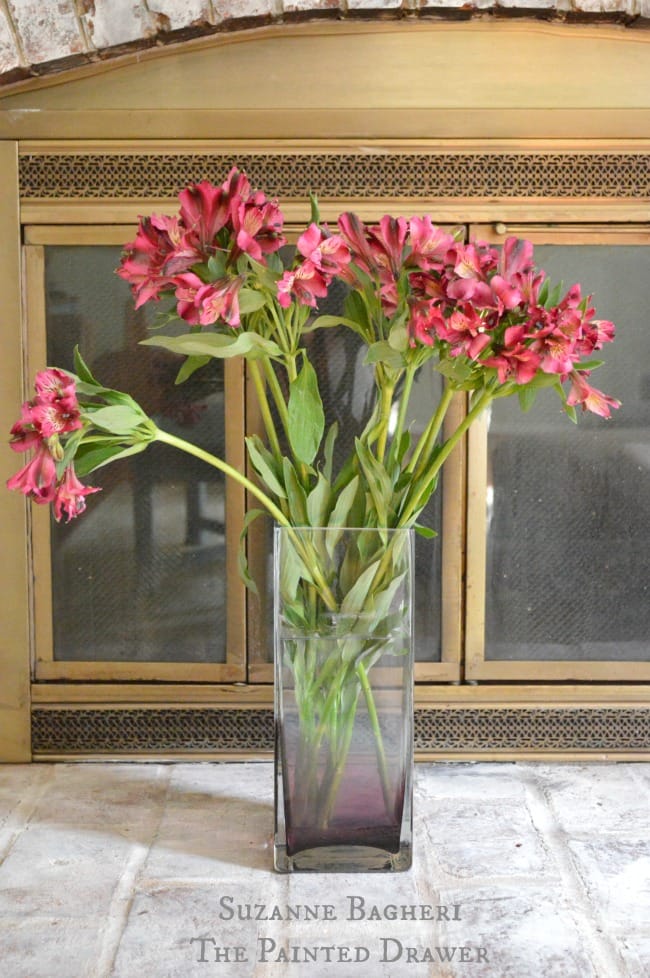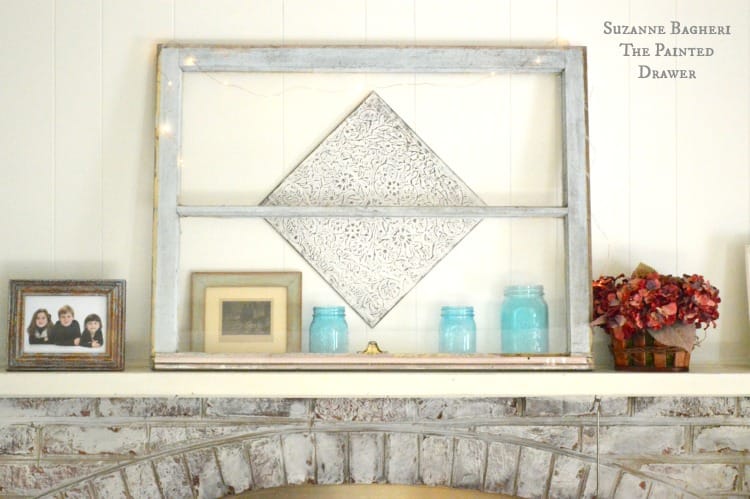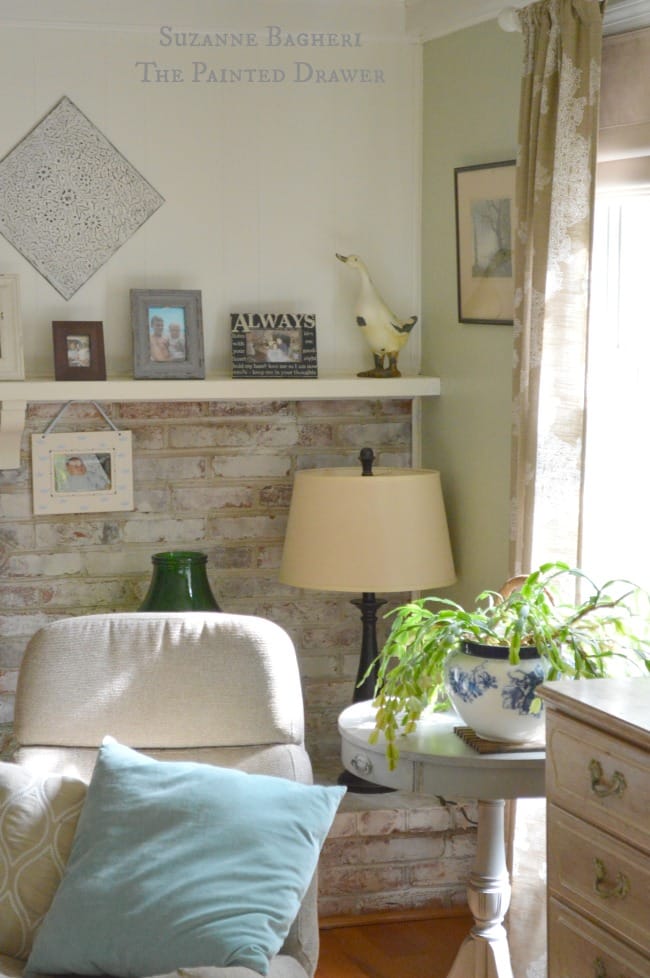 The walls remain in Benjamin Moore Guilford Green and the furniture is all the same.  I'm still waiting for that gray sofa to magically make its way into my budget 🙂 I love this time of year with the flowers out and the bugs still not out.  It gets so hot here in July and August so the next few months are really it for gardening.  This year, I'm planning on building a veggie garden in our backyard and I'll keep you posted as it progresses 🙂  For now its great to look outside and see the color and my peony bush starting to grow!
If you enjoyed this post, you may like my THRIFT STORE BOOKCASES TURNED INTO BUILT-INS!  That was a true transformation!