I haven't been out and about hunting lately because I've been super busy with custom work.  So it was a treat to have the morning off last week and go thrifting with my mother.  We had so much fun and I found a few amazing treasures that really made my day!
This little table was one of my scores – it was $9.99 – what a find!!!  It's sturdy and full of detail, in particular a scalloped top and lovely feet.  And it will look spectacular when painted.  A true vintage gem!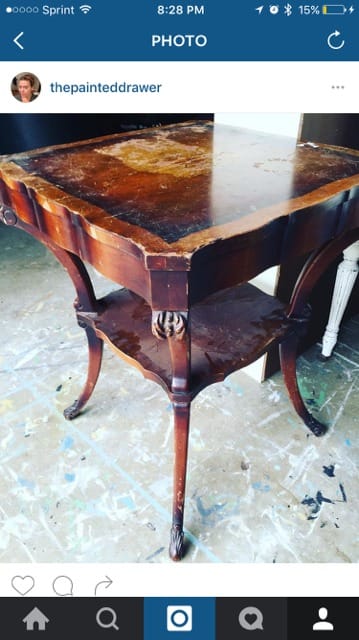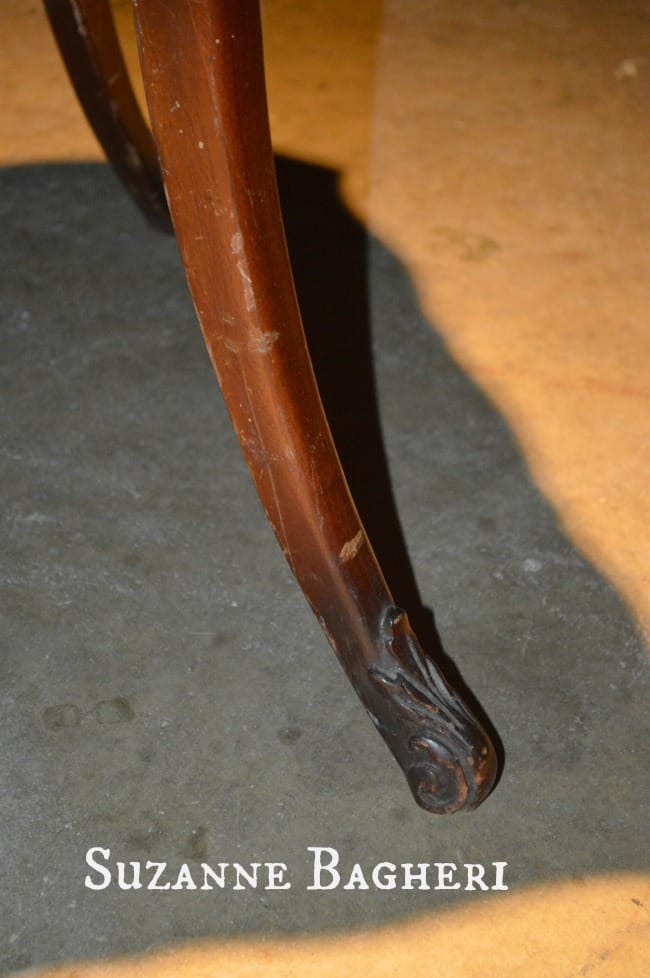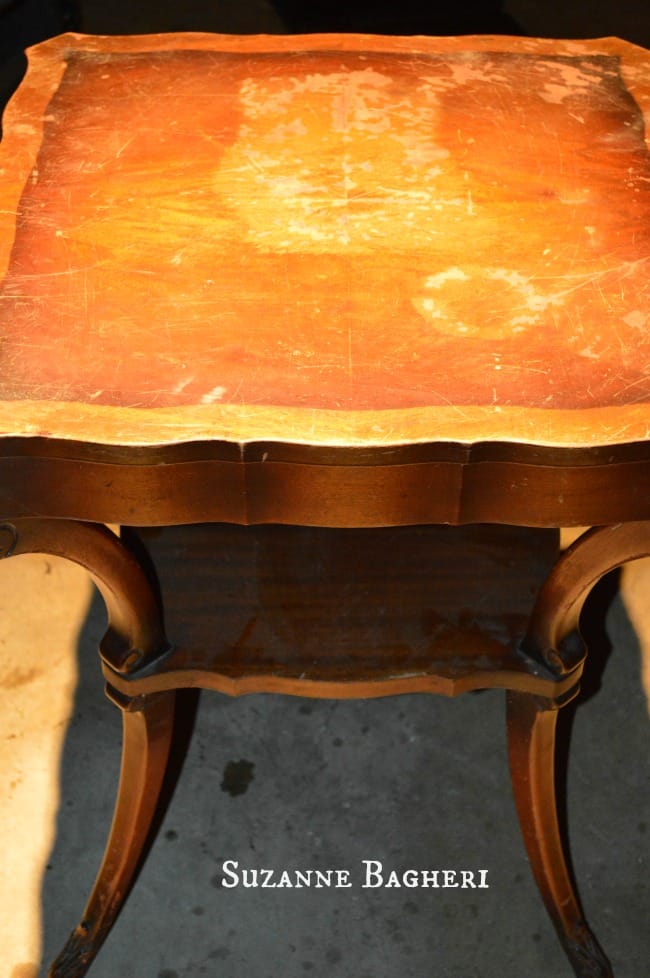 It's going to be fun to work on!
In other news, the Creamy Cabinet (Dreamy in White – Cottage Cabinet Before and After) has found a new home in Ohio.  I was sorry to see it go (it looked great in my living room!) but honestly I'm really happy for its new owner 🙂