One more before and after to share with you all before we break for the Christmas holiday!  I find these vintage cabinets to be so useful.  The Midnight Blue Farmhouse Cabinet is currently in my kitchen and perfect for extra storage.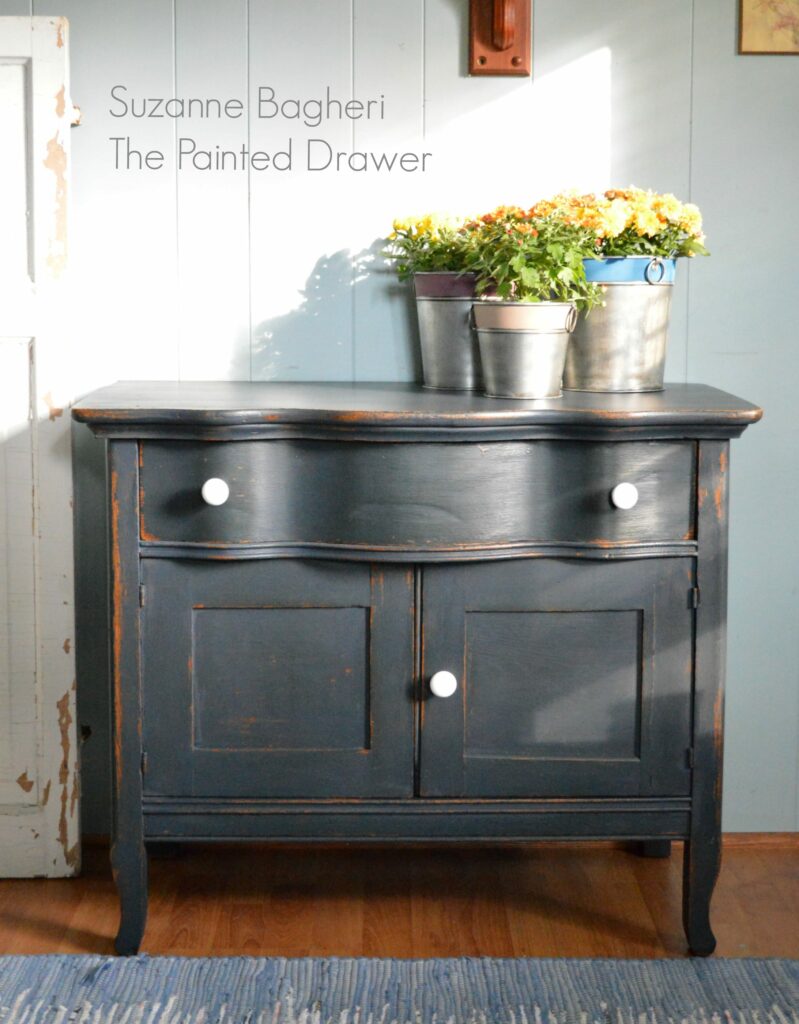 Today's cabinet that I am sharing was free – a client of mine was downsizing and gave it to me.  It's a great little piece and resembles the farmhouse cabinet above but it is slightly different.  The Winter Metallic cabinet's "before" is here: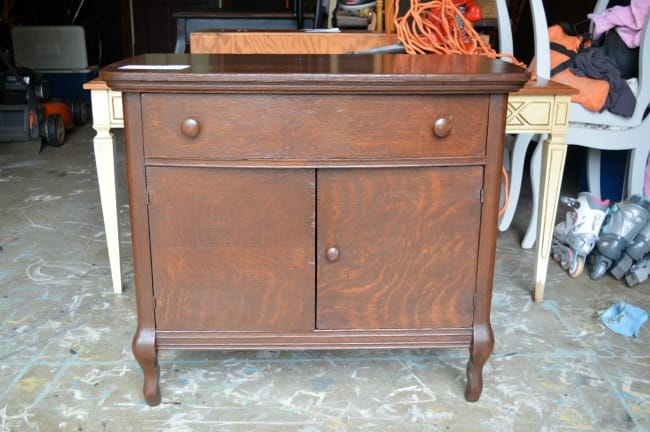 It wasn't in terrible shape but just was well, old.  And not in a good way.  I decided to have fun with it and used DecoArt Americana Decor Metallic Paint to give it a winter themed makeover.  The outside color is Pewter and the interior is Silver.  It took just two coats to fully cover the piece.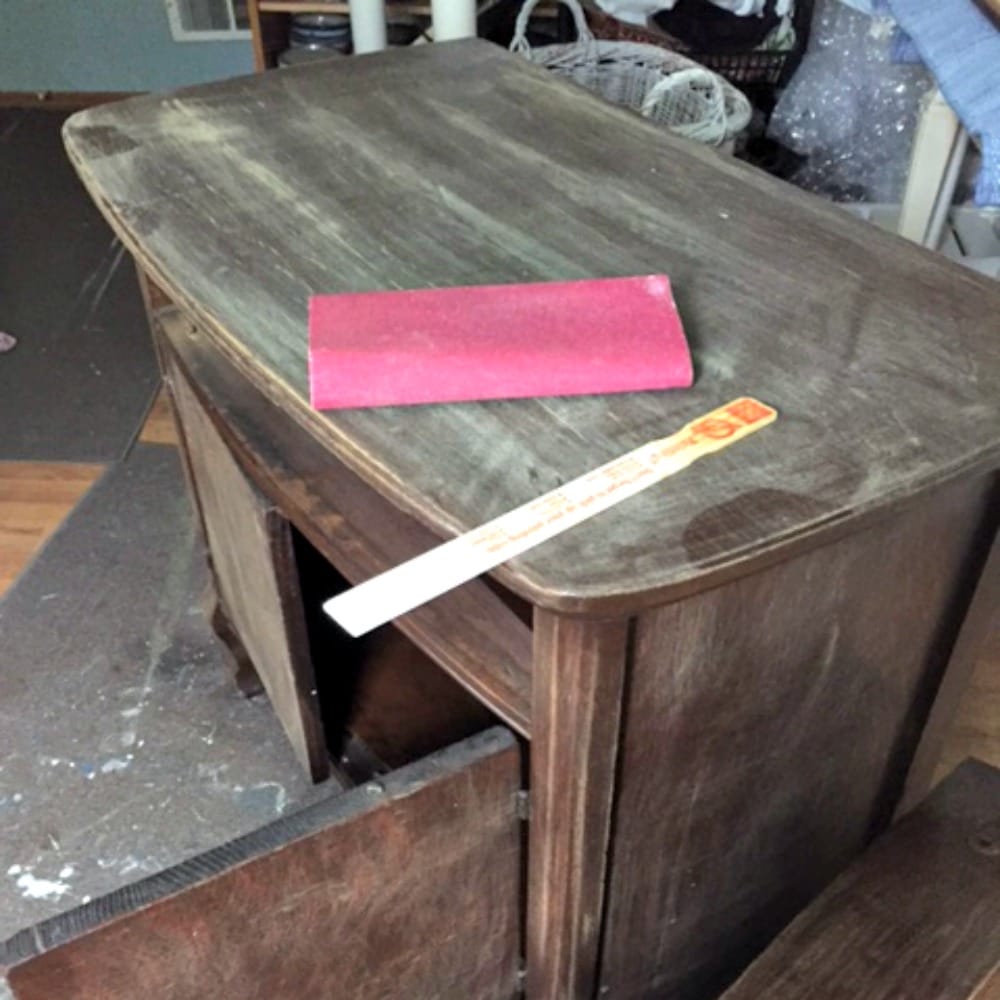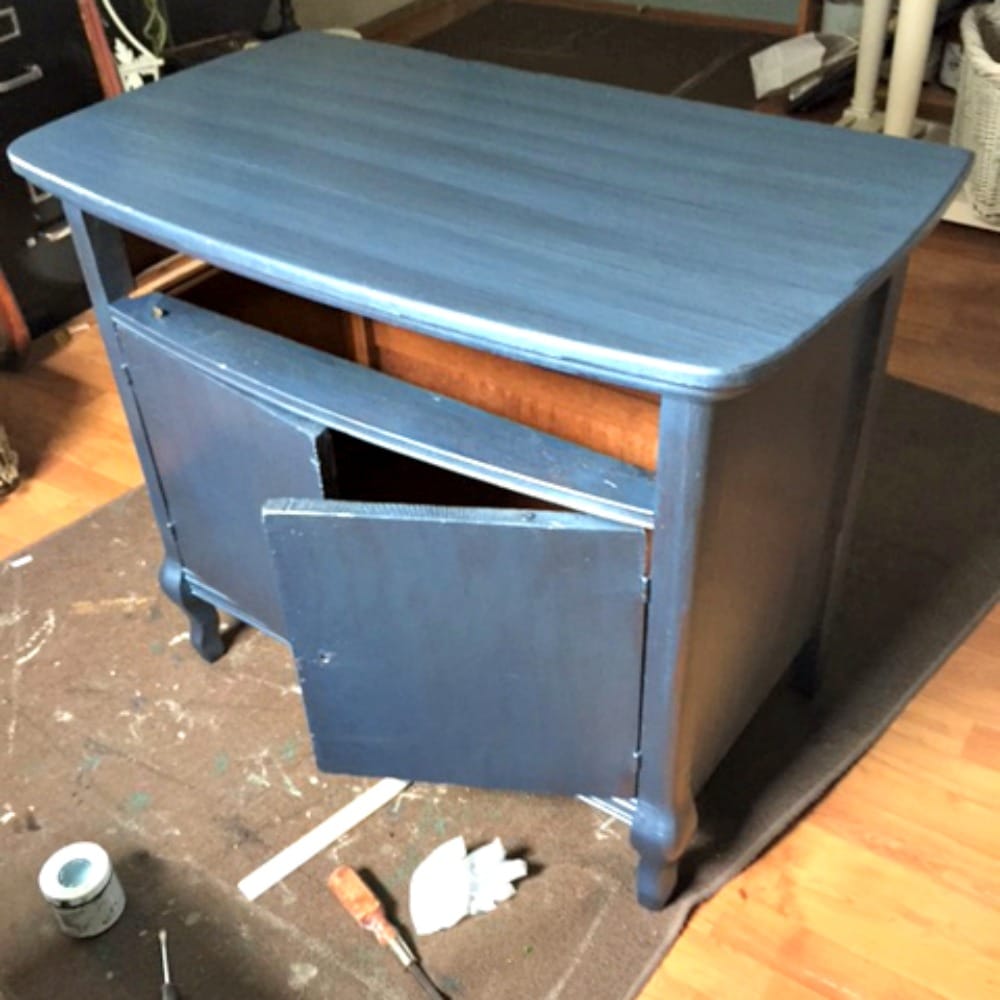 The stencil was a fun touch. The circular design gave me an inspiration of snowflakes.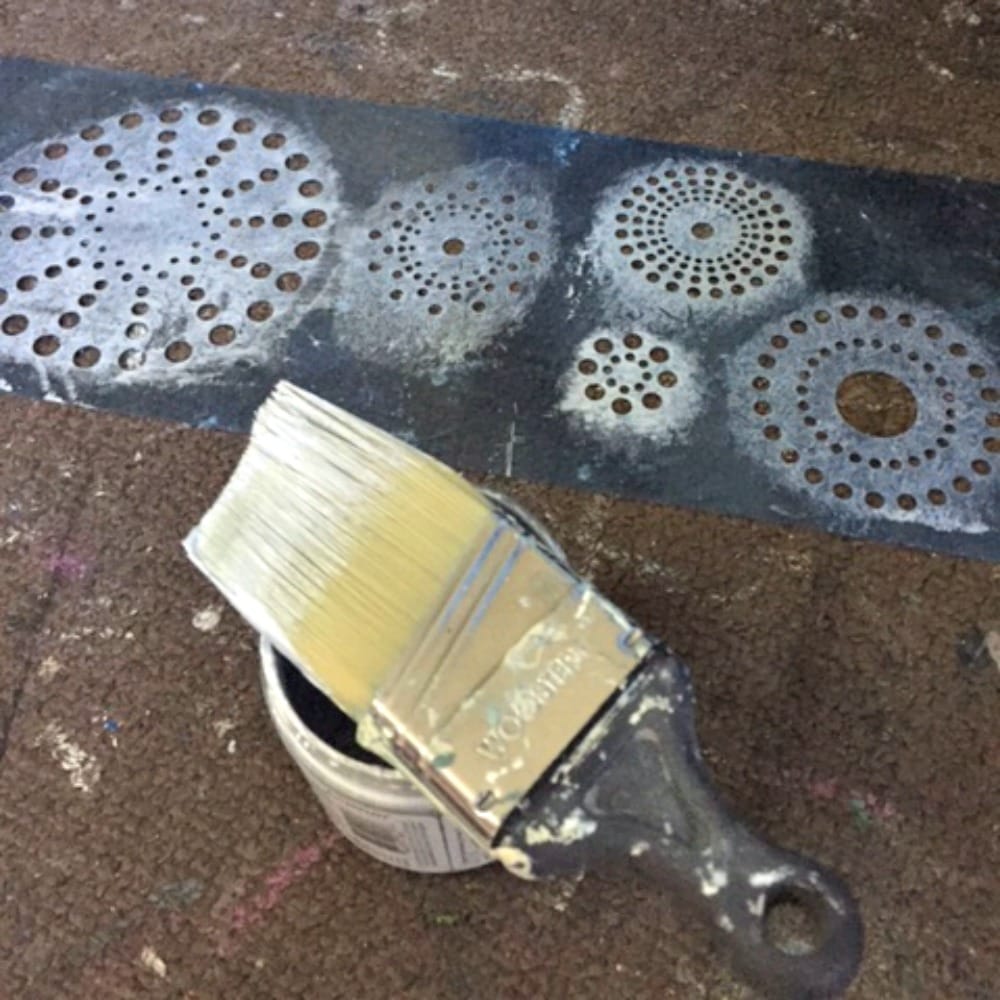 I paired it with sparkly silver pulls and staged it as a liquor cabinet for the holidays!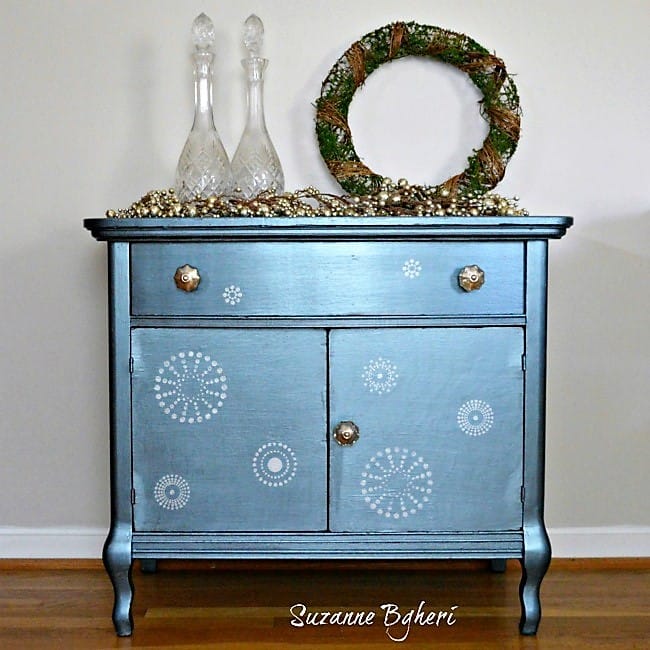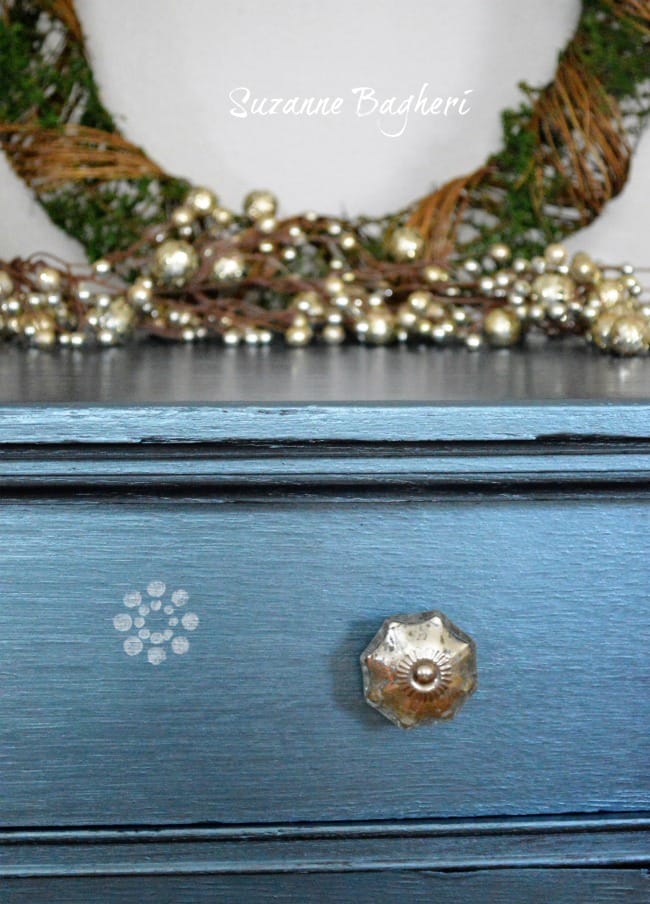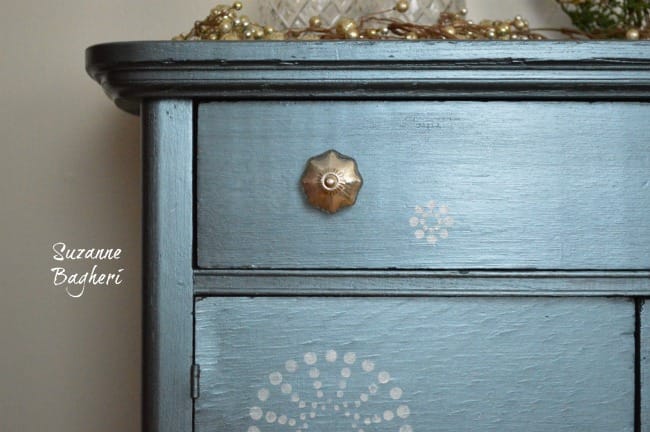 It has sold and made its way to a new home in Virginia!