Lately, I have been spending a lot of time at Joyce's house.  We are in the midst of transforming some of her favorite pieces to feel totally in place at her new home on the eastern shore.  Joyce has accrued some fantastic pieces from her time living in Maine to her life here in Maryland.  She also had many left to her by her mother, who used to love to scour the flea markets and antique houses for great finds.  You all remember the Deacon's Bench?  Or yesterday's FFM, the Rush Seat Rocker?  Both are from Joyce 🙂
Her house is full of interesting pieces and my favorite happens to be this true farmhouse dresser.   Oh, my.  The patina is priceless.  Joyce's husband began refinishing the top drawers, which is why they are slightly lighter in color.  It does need some work and I'm going to apply some Howard's Feed-n-Wax (Wax's and Stains), which should make it richer and we'll see how that looks..  It is currently in her dining room.  
Another great piece is this antique, drop leaf table.  Can you find a more gorgeous plank wood top?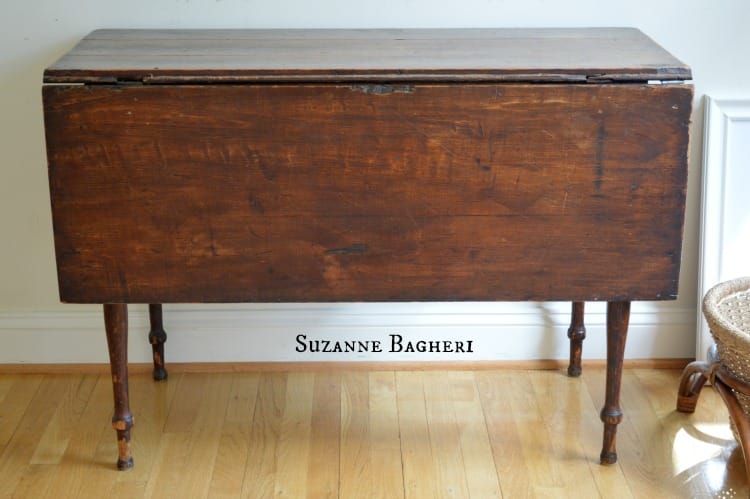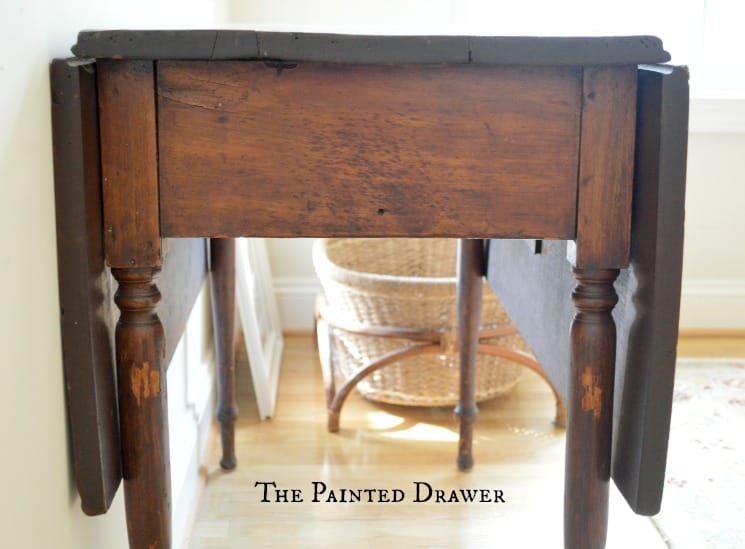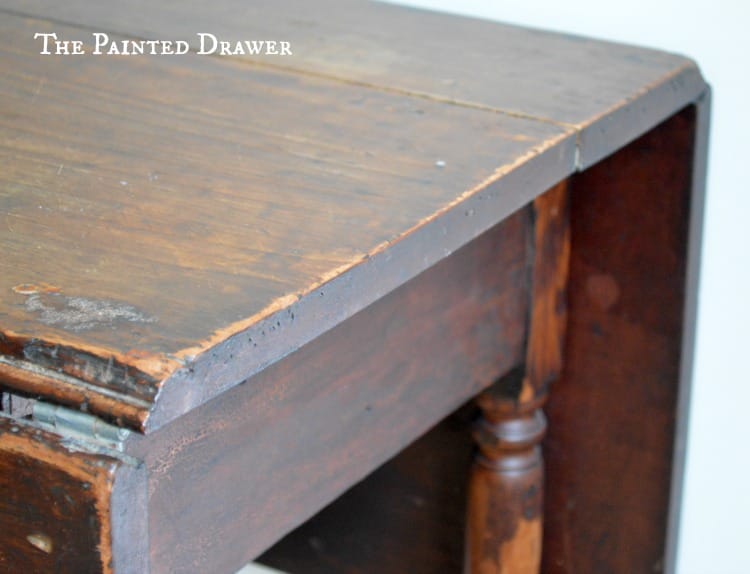 I just finished the top of Joyce's large dining table in General Finishes product – you can see a peek of the finish in the pic of the dresser – and I'll share the full reveal tomorrow with a few tips!