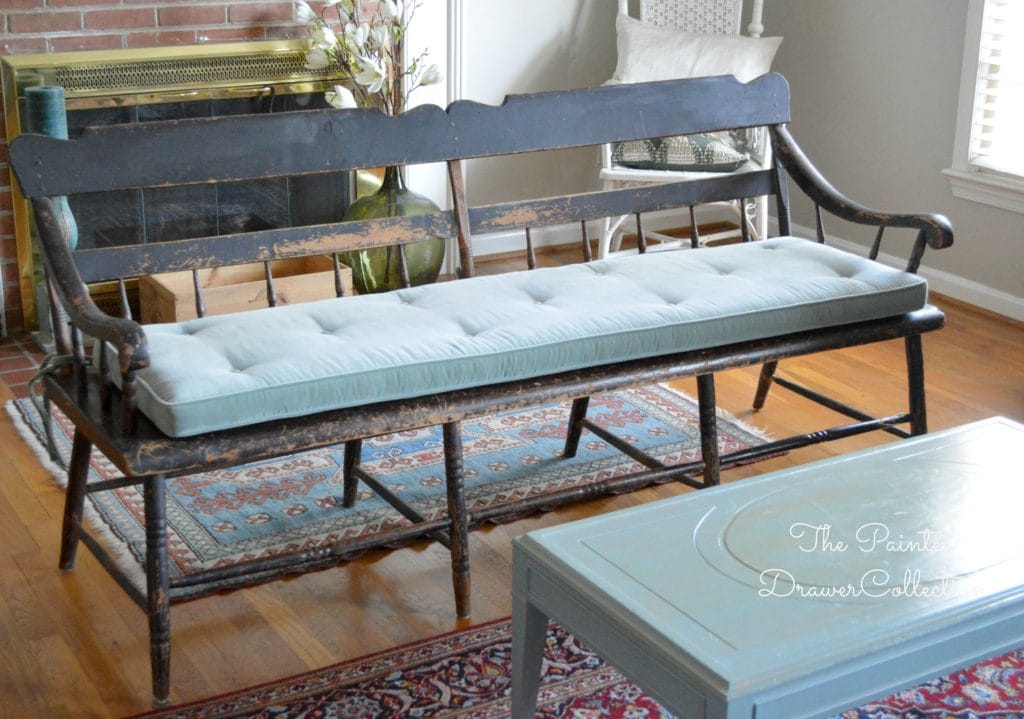 What a fantastic weekend I had!  I acquired the most amazing find to share with you all on this favorite find Monday post!  It's a vintage deacons bench that was originally from Pennsylvania and really oozes farmhouse charm!  I just love it.  At 70″ long, it is really ginormous and makes a true statement in a room.  It needs a little shoring up underneath but other than that, it's in great shape.  The cushion was made to fit and I must say that I am a fan of the blue against the black.
Question…do I touch it (repaint) or leave as-is?  What do you all think?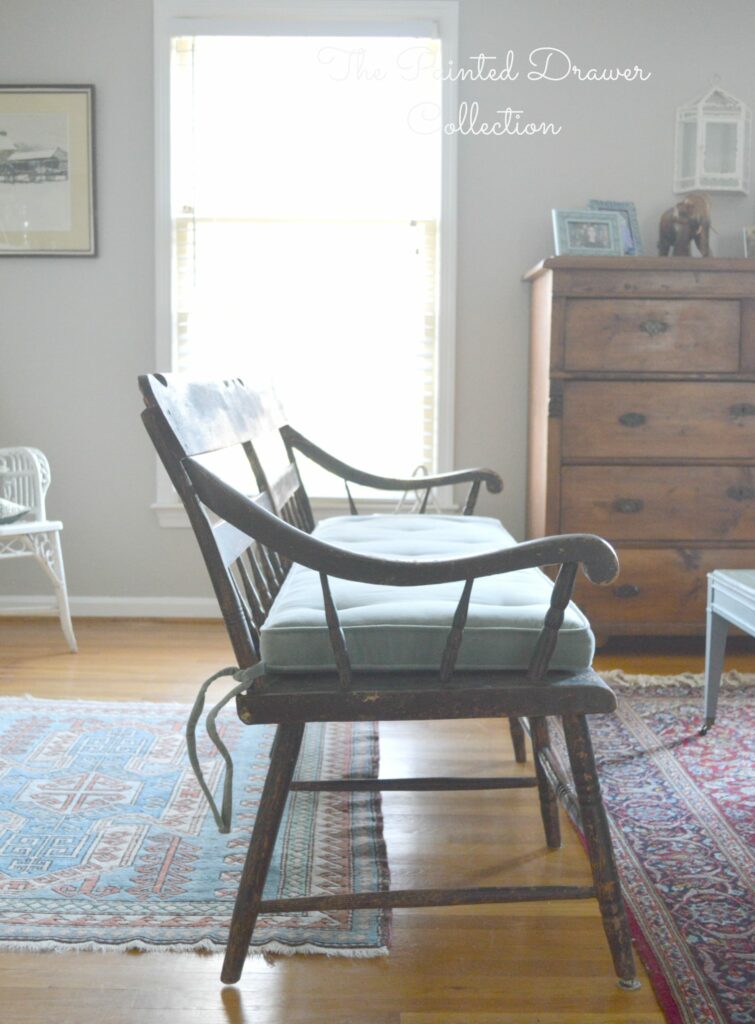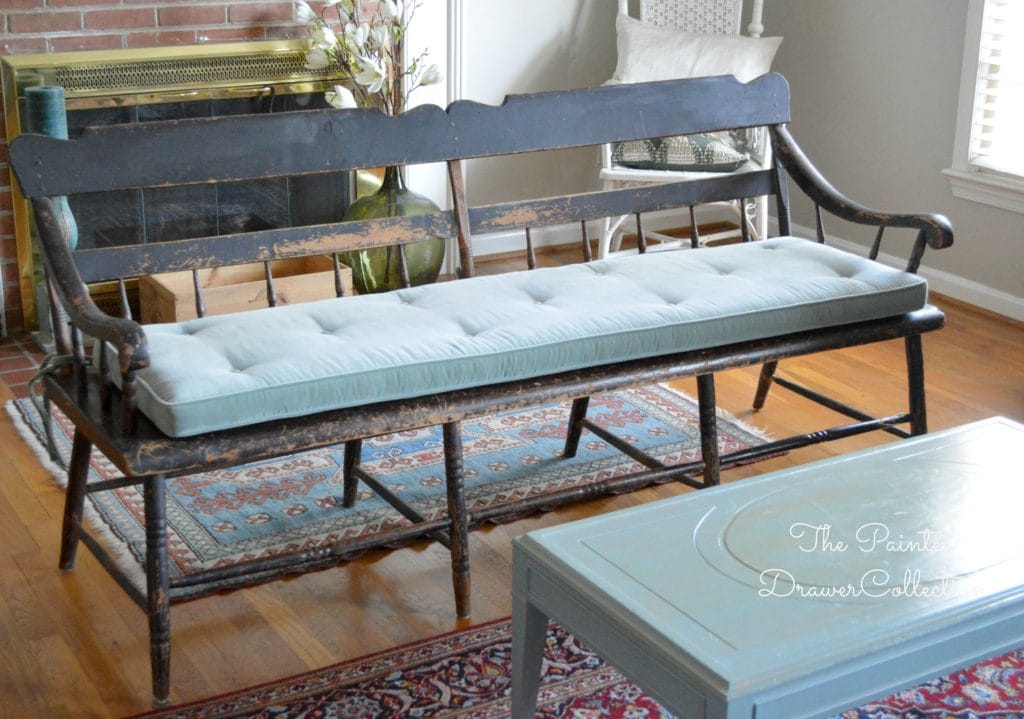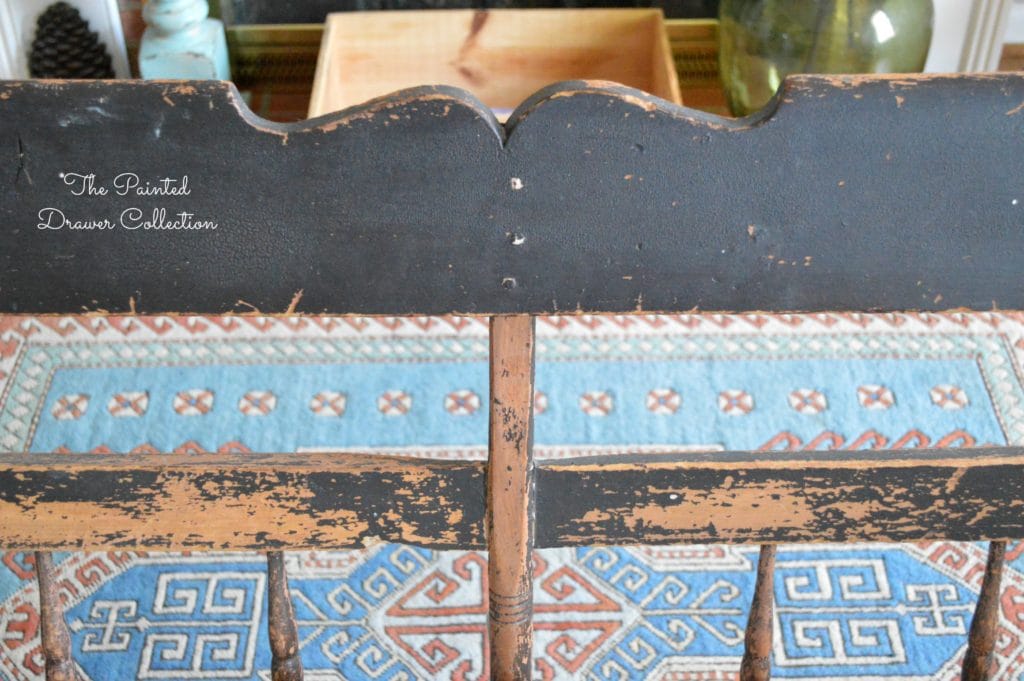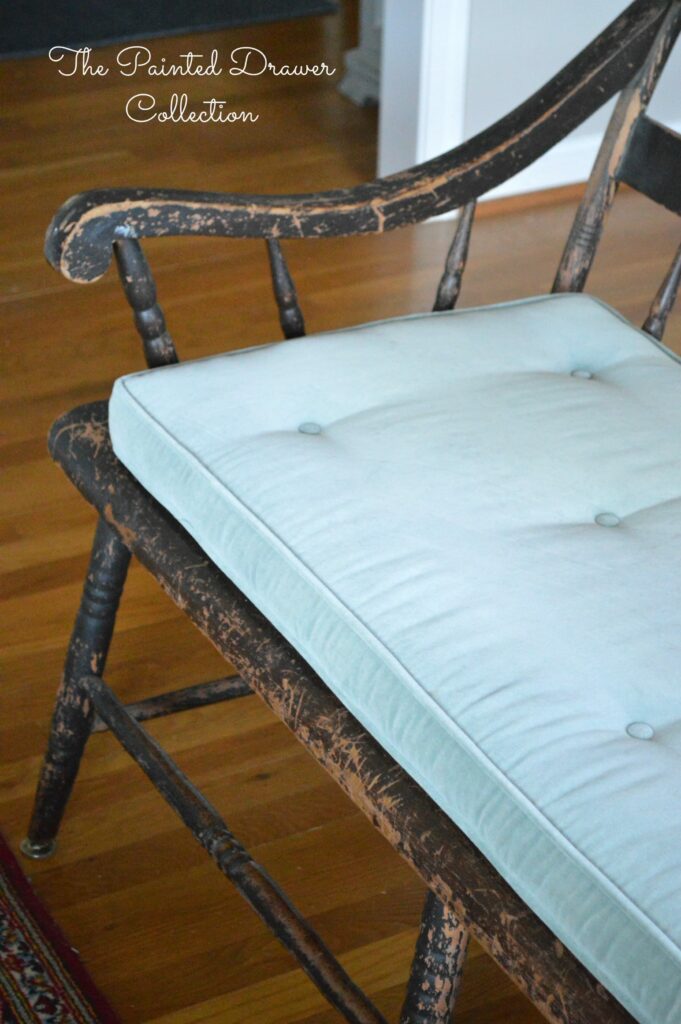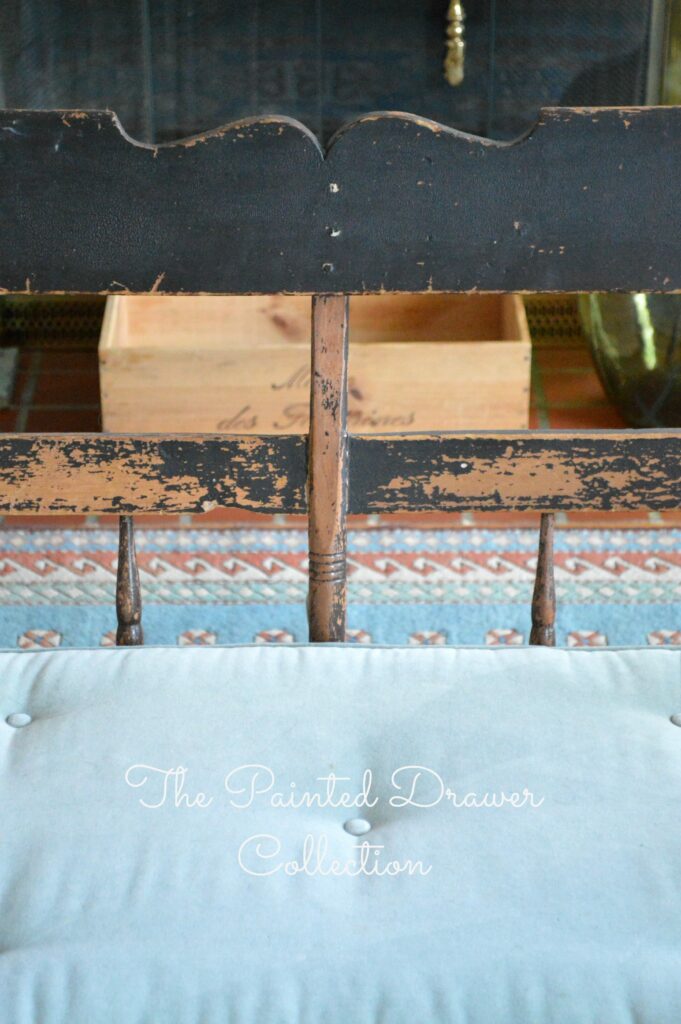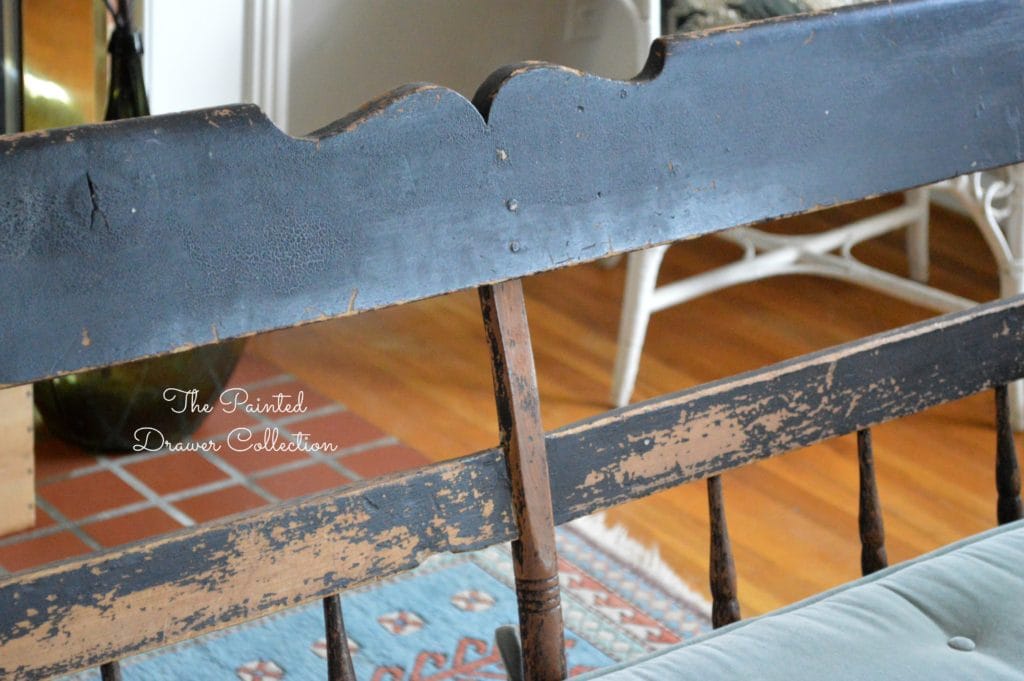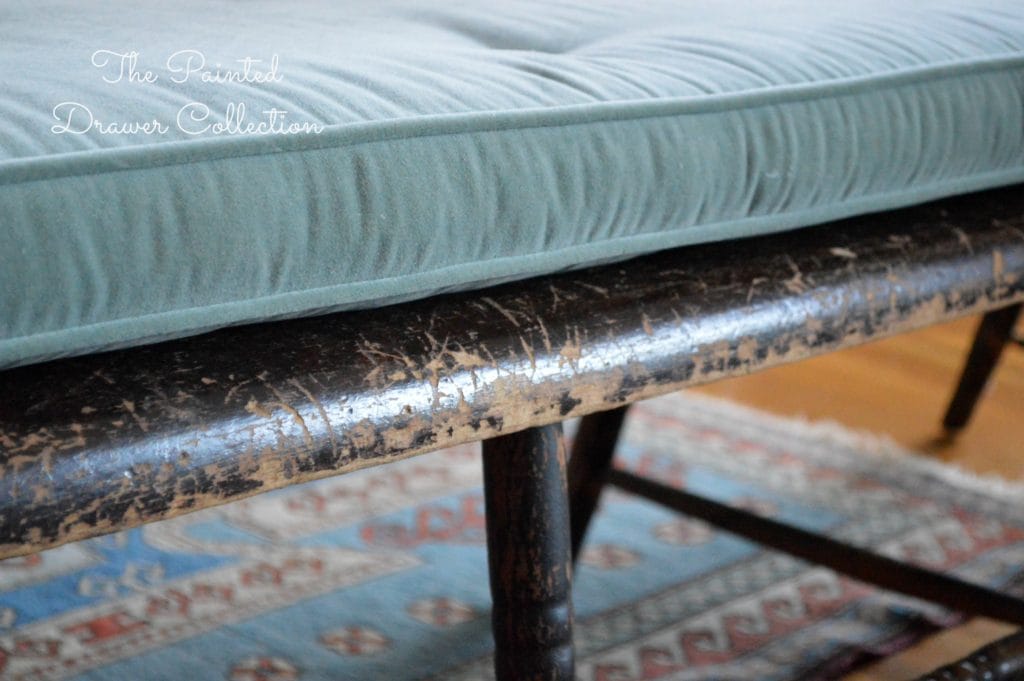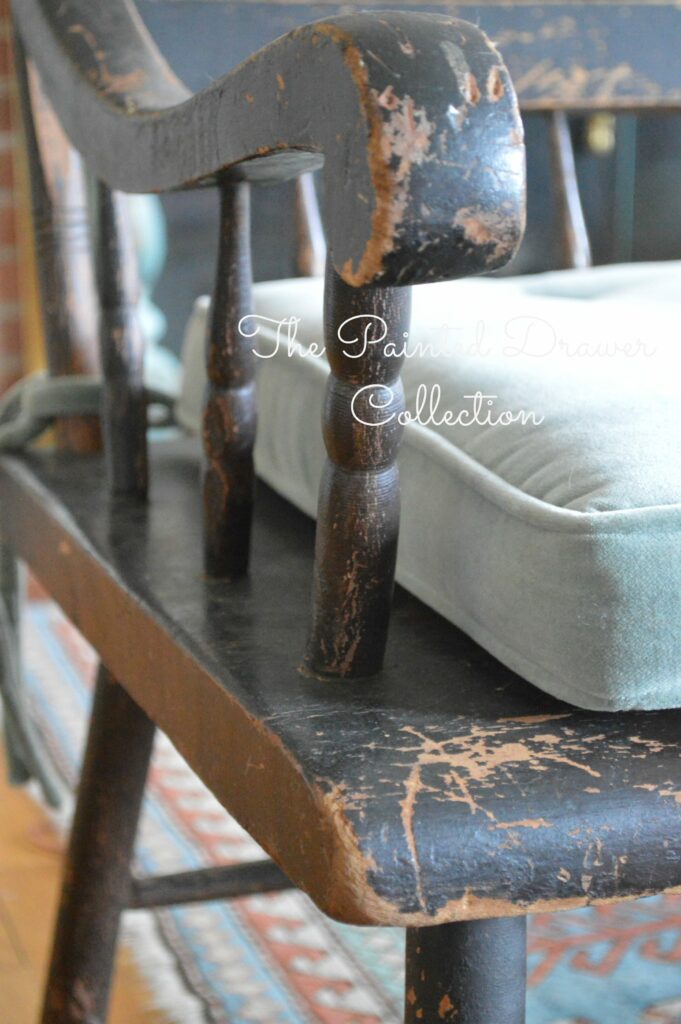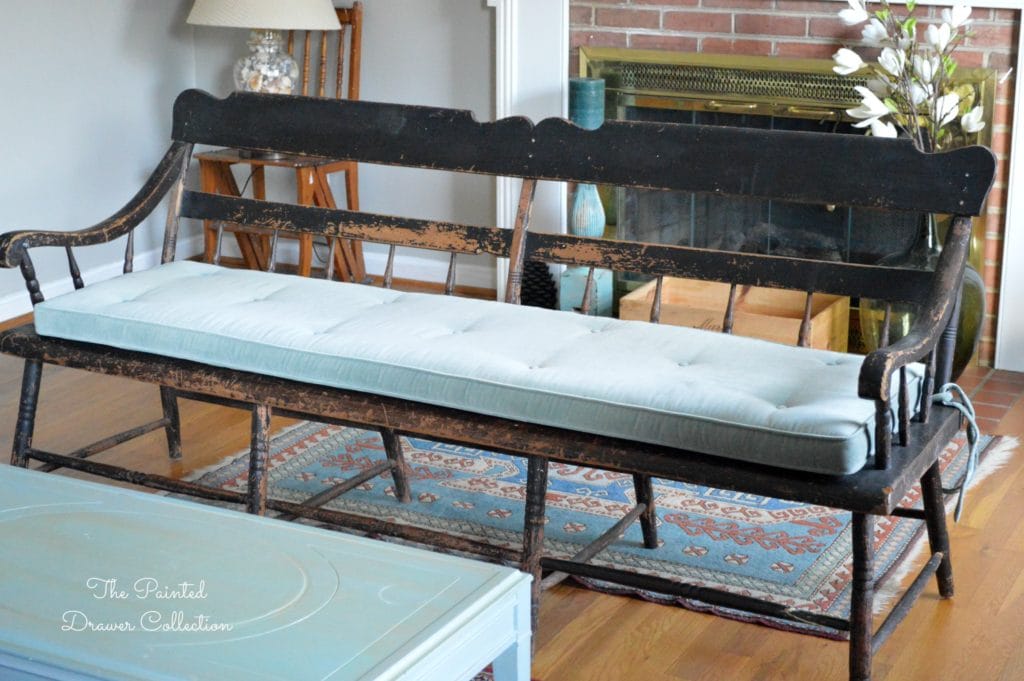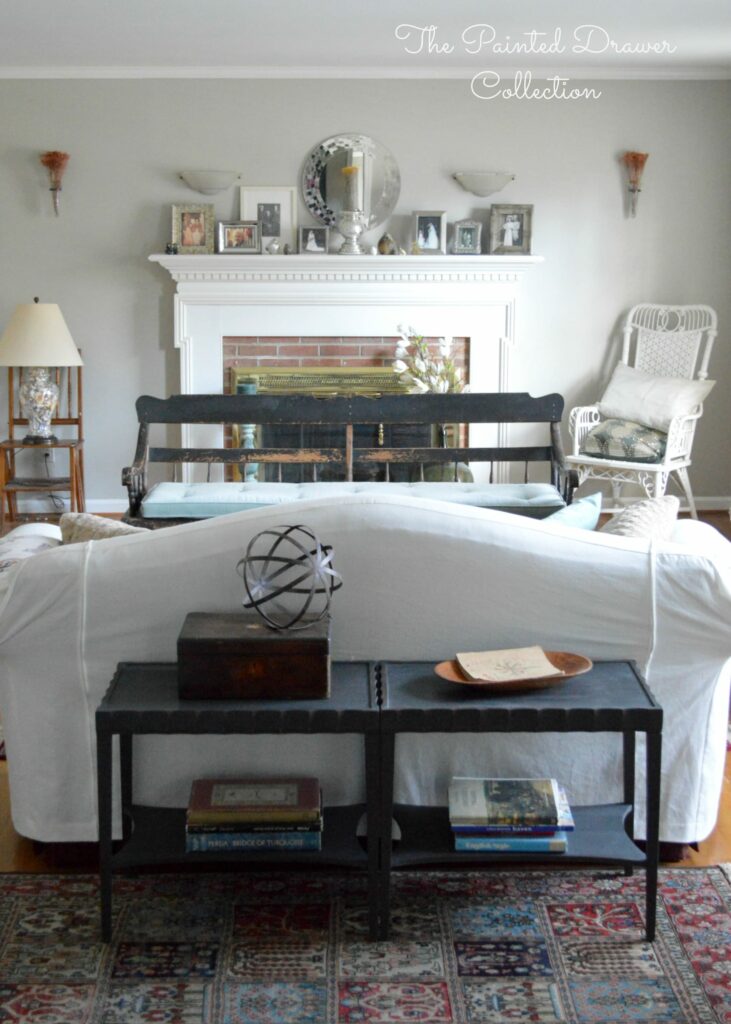 I am so interested to hear what you all think!