This post contains a affiliate links. I was provided goods in return for this post. All opinions are my own.
The thrift store dresser had its makeover and is ready to share!
The base coat is Dixie Belle chalk mineral paint in Duck Egg, with clear and dark wax applied. The top drawers were sanded back and I wiped them down with Linseed Oil for a gorgeous finish.
Before:
After!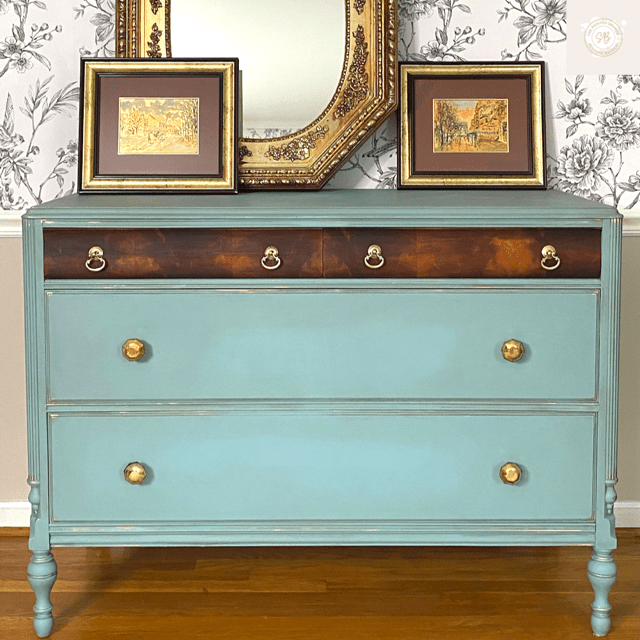 The drawers were just too beautiful to paint. I hope that they complement the color of the dresser and the whole effect is pleasing to the eye. The rest of the dresser was not made of the same wood, and I didn't mind painting it in the least!
You can see in the close-ups that I added Gold Gilding wax to a few spots on the piece. It adds a little glam and a touch of gold is always a good thing! The Dixie Belle Gold Gilding Wax is a lovely product and I highly recommend it. I used to use Cire a Dorer (post with tutorial HERE) but the Dixie Belle is my go-to now. It is applied in the exact same way and goes on smooth as butter. They have a ton of different colors to choose from.
Just LISTED on ETSY! https://www.etsy.com/listing/953977176/vintage-classic-dresser
Create the Look!
Product Links: