A super easy and quick paint project was this great little shelf I found at a thrift store.  A quick wash of chalk paint in Annie Sloan Old Ochre gave it some style. A wash really maintains the look of the wood underneath while making the detail pop.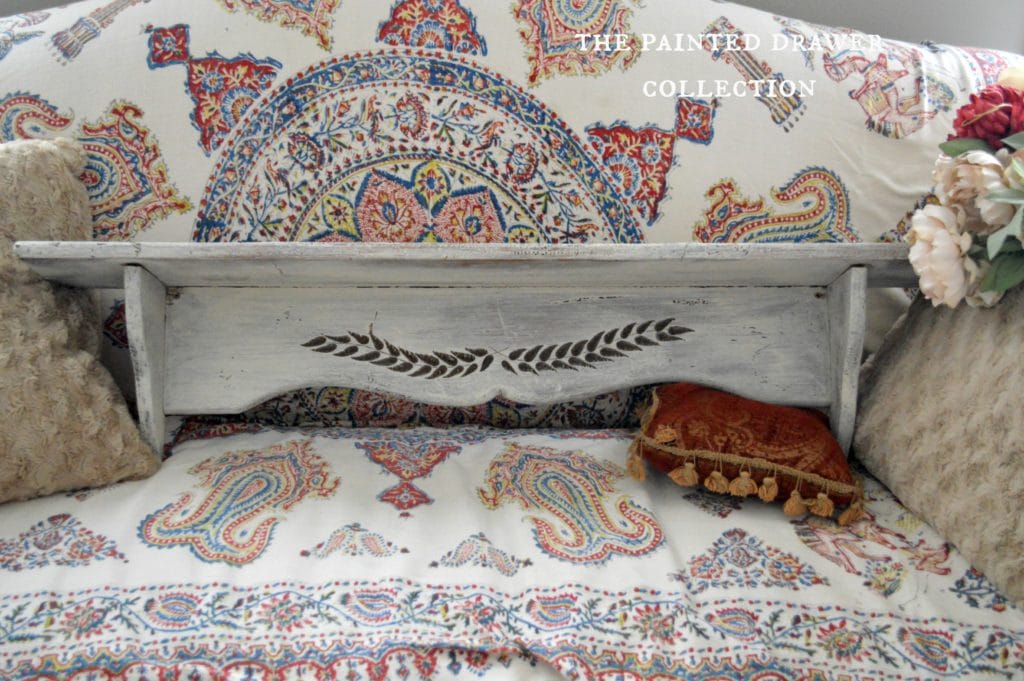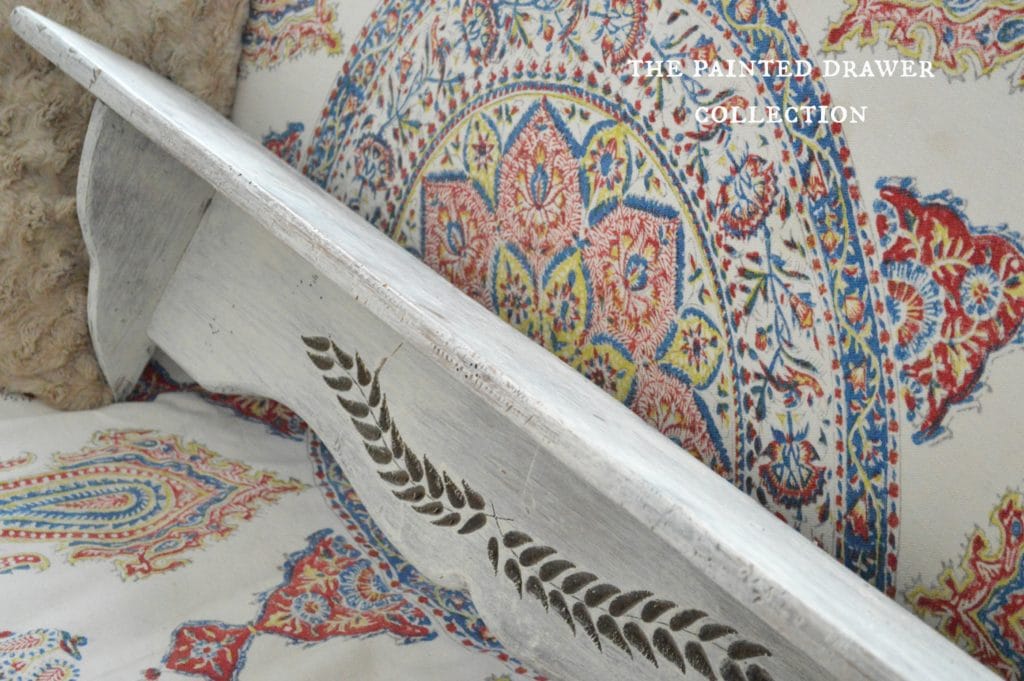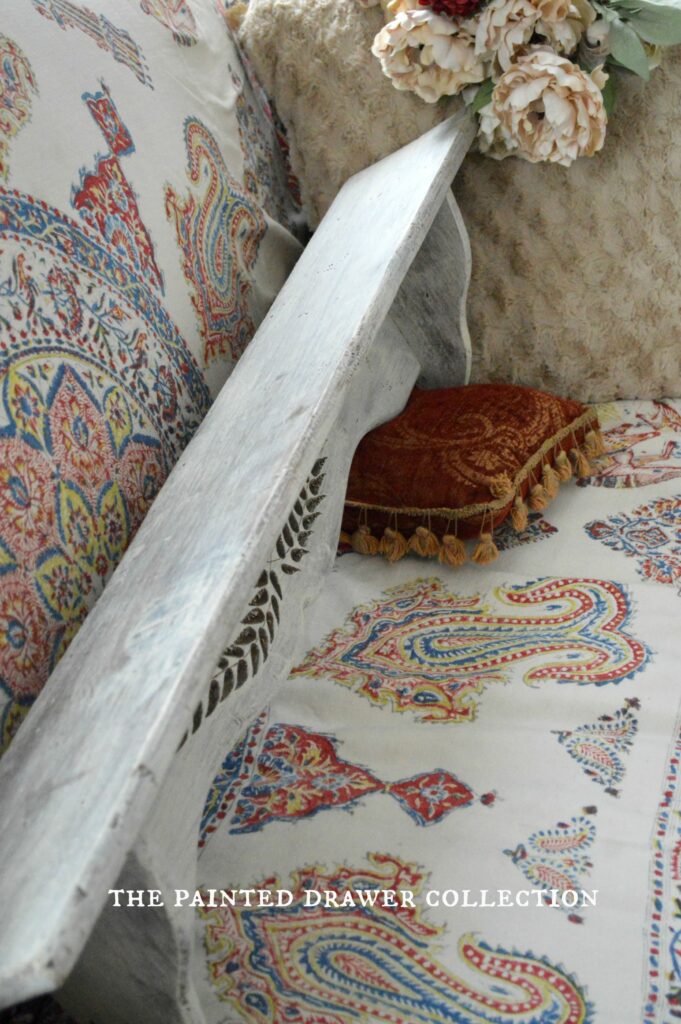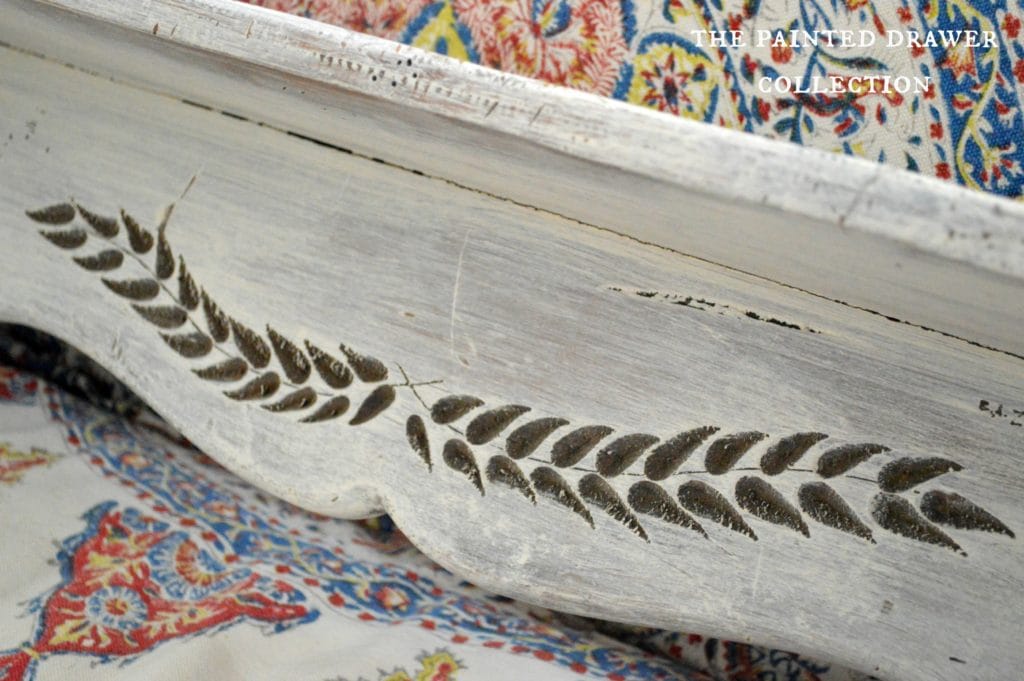 This video was made a few weeks ago.  It's on my YouTube channel and shows how to add a wash of chalk paint over an existing coat.  The same technique was used on the shelf above, except that the wash was added directly onto the raw wood.  I then took a rag and wiped it off to create the look above.

Quick update!  All of the vintage dining room chairs have had three coats of General Finishes Antique White applied and I'm down to the last two chairs.  I now need to lightly sand any places that need it, add the gold gilding wax to the detail and seal with Flat Out Flat topcoat.  I am far from done but am seeing the light at the end of the tunnel – whew!
Baxter is modeling what has been going on around here – staying warm surrounded by white dining room chairs 🙂