Wow!  The weather forecasters were totally right!  We had over 2 feet of snow and schools are closed through Tuesday.  Another day of sledding, hot chocolate, books and movies awaits!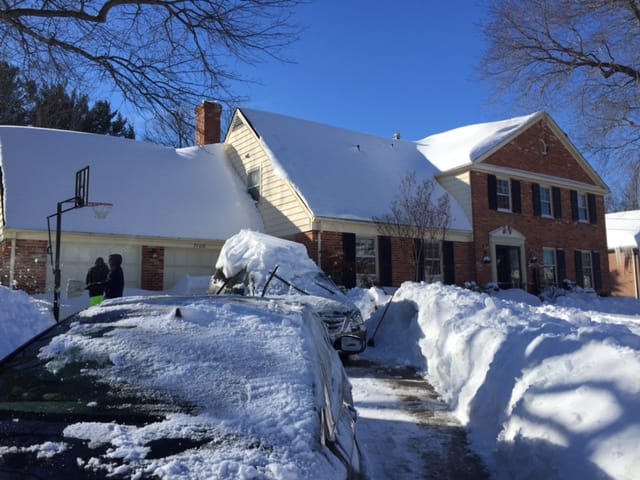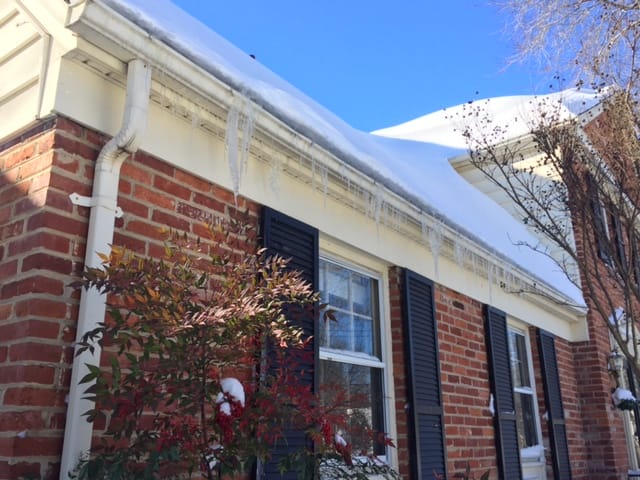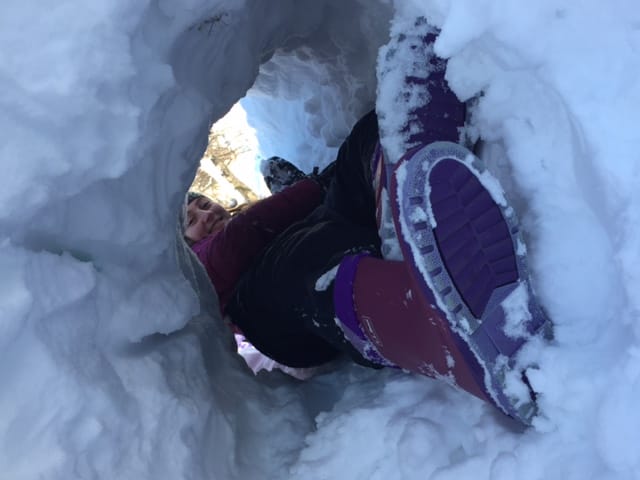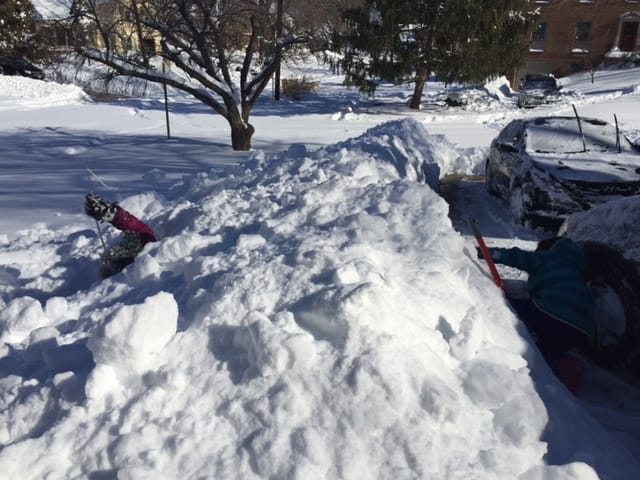 On to Favorite Find Monday – Hidden Mirrors!
Today's Favorite Find Monday is completely the result of the snow.  I was going a little stir crazy and my neighbor invited me to come over and use her treadmill.  I jumped at the chance and trudged through the snow to her house.  She took me to her basement and hidden among the gym equipment were two gorgeous mirrors.  They were her grandmothers and she told me that I can have the wooden one – so sweet of her!  I'm going to paint it and put it in Ella's room.  Isn't the gold mirror divine?  I had to take a pic to share with you all.  I love basements – they are always full of surprises!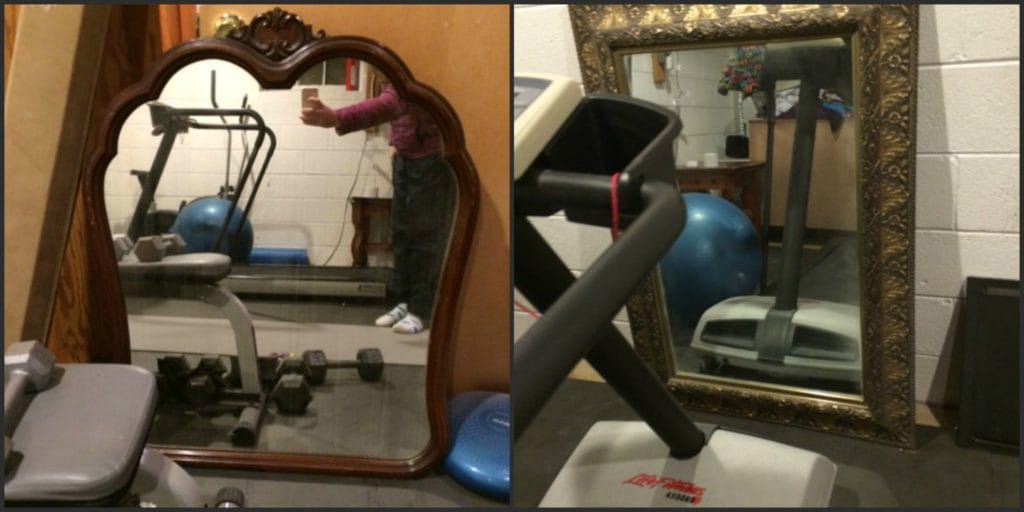 Here are a few pics of mirrors that I've done in the past.  They are simple projects that really do give a lot of bang for the buck!  I don't tape mirrors when I paint.  I take paper and tuck it inside the crevice between the glass and frame.  Any paint I get on the glass I can easily remove with a razor blade or even Windex.
General Finishes Basil was used on this mirror and with a wash of the paint over the vintage detail.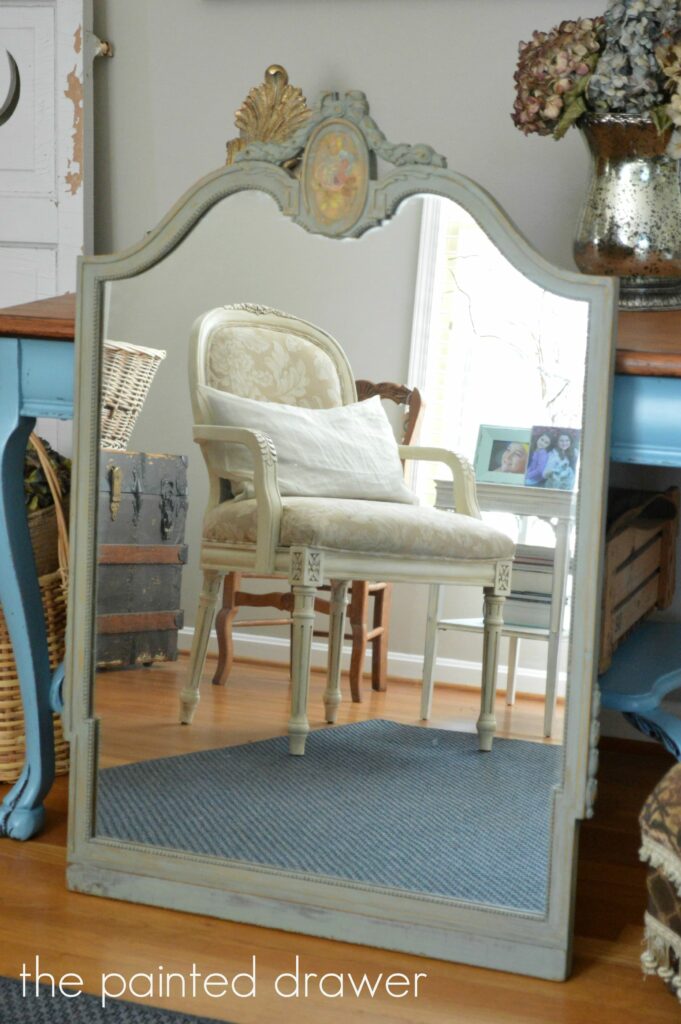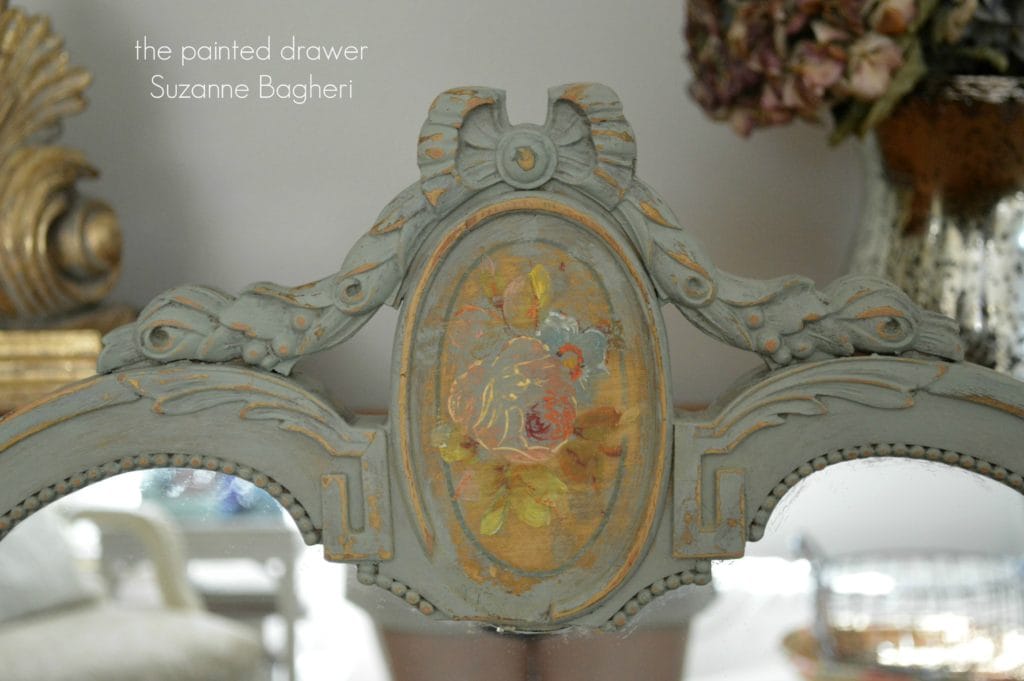 A Drexel mirror was done in Annie Sloan Old White and distressed.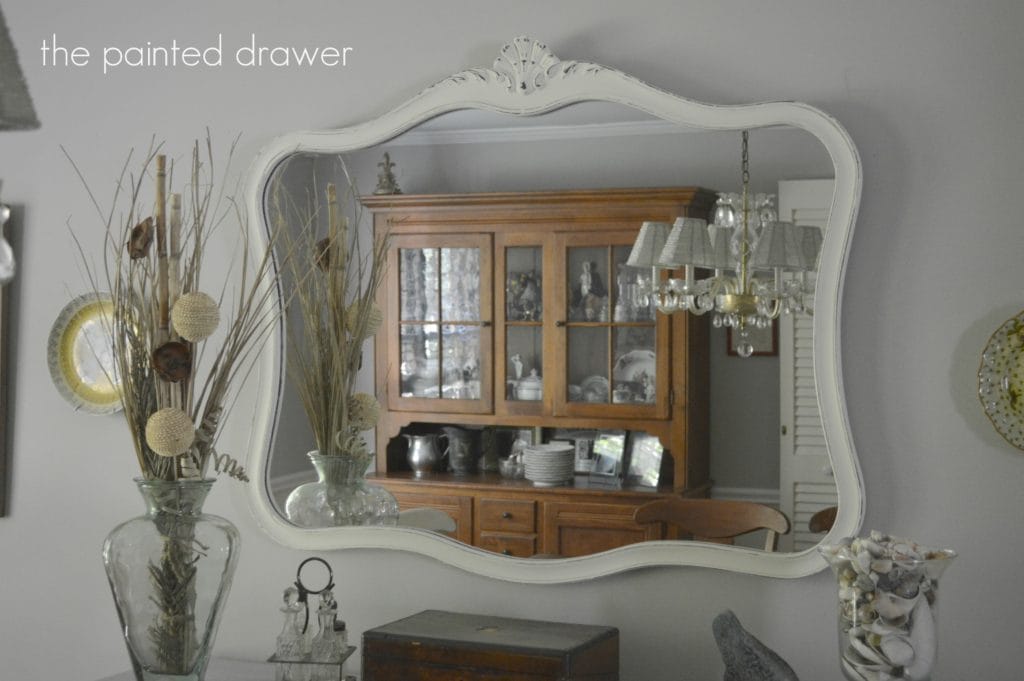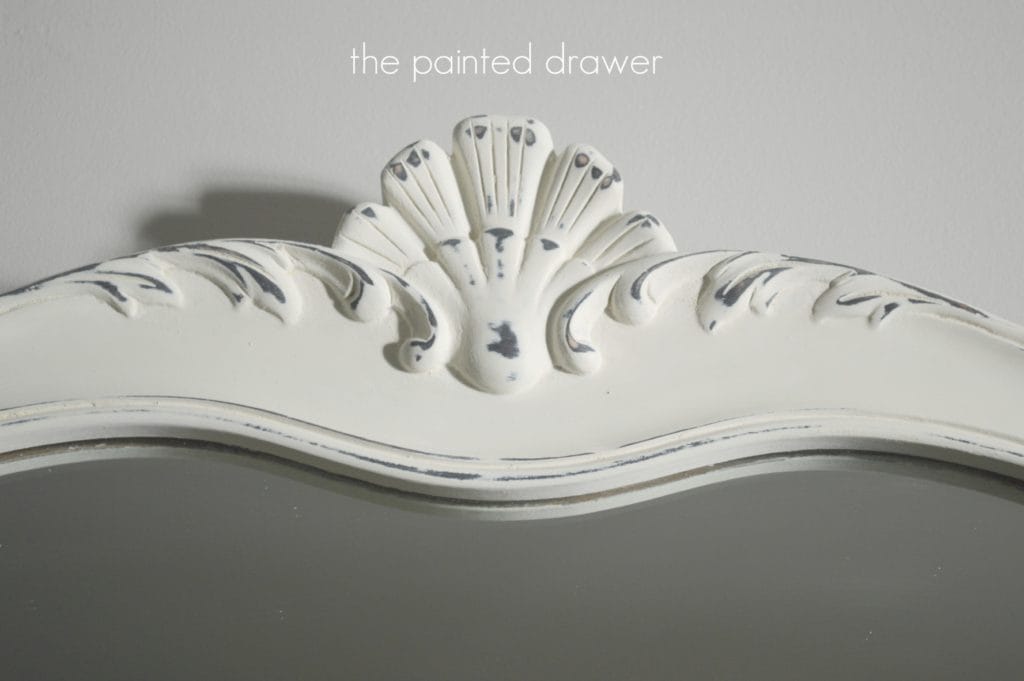 One more mirror to share in Annie Sloan Old White with both clear and dark wax to bring out the details.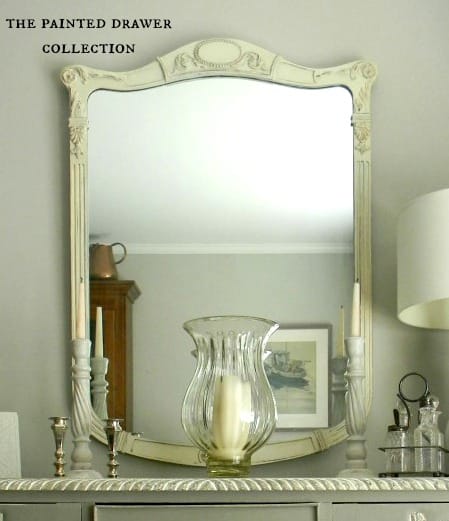 I'll be back on Wednesday with another Video Quick Tip Tutorial!  Until then, we will be staying warm!