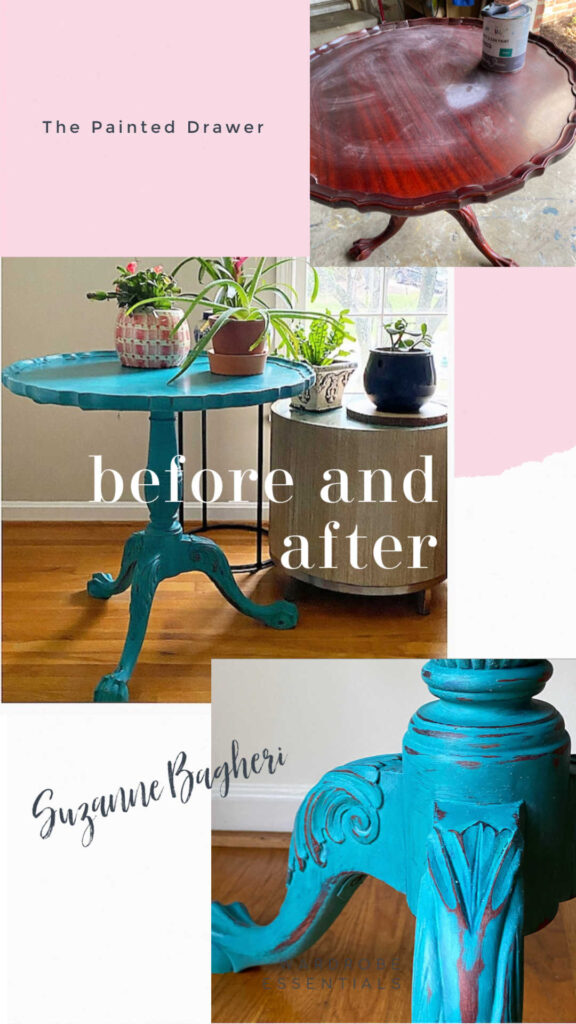 I hope everyone is staying safe and healthy during these crazy days. I realize that is is a stressful time and thought, why not share a fun and cheerful, spring inspired makeover? It is always nice to take a break from reality and enjoy a good before and after!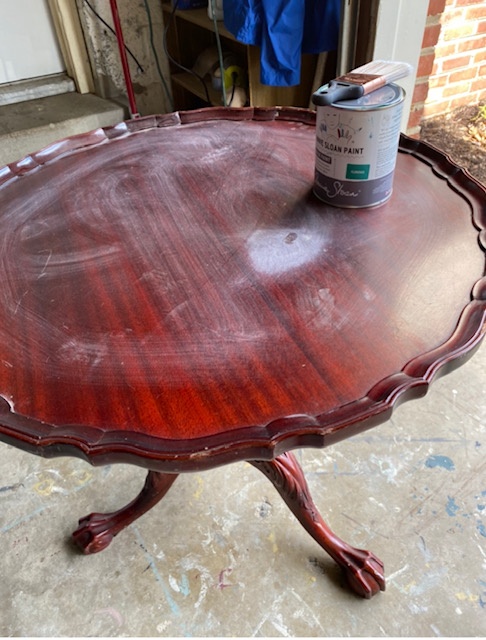 Above is a pic of the tilting tea table that I took home from work. It was in the basement of the Mansion at Strathmore (my office is on the top floor of the Mansion). My coworker brought it up for us to use and I have been itching to paint it every since. I decided to bring it home last week and have some fun with it (that's my desk at work below and yes, it also needs a makeover but wow that would be a huge job).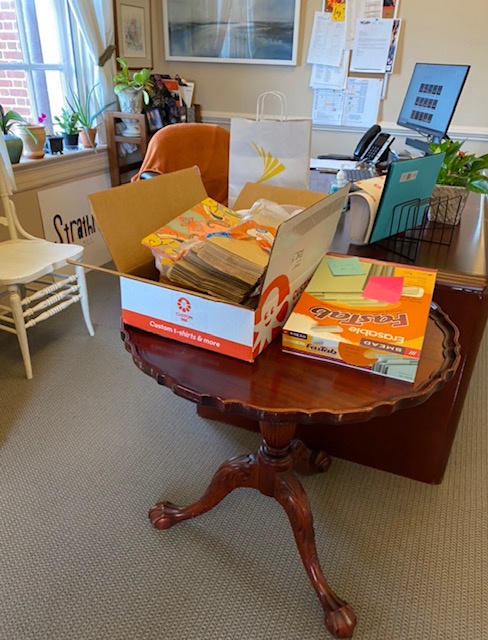 This tea table is a newer reproduction and (I believe) from the Bombay Co. and is definitely not an antique or valuable.
I decided to use spring inspired colors to give it a fun pop of color. I first applied a coat of Annie Sloan Florence and then added a wash of Aubusson. Once I sanded it all down, the colors blended, the detail emerged, and the finish became super smooth (How to Tuesday: Create a Smooth Finish with Chalk Paint – No Brush Strokes).
I have to bring it back to the office (boo!), but I took these pics at home before I bring it back later this week.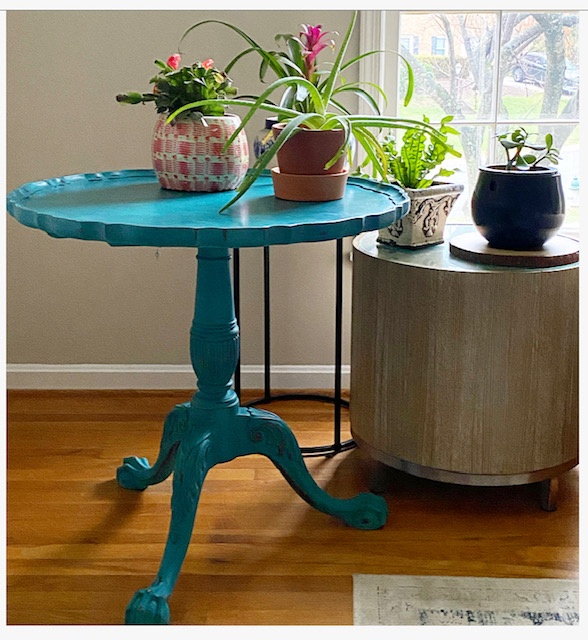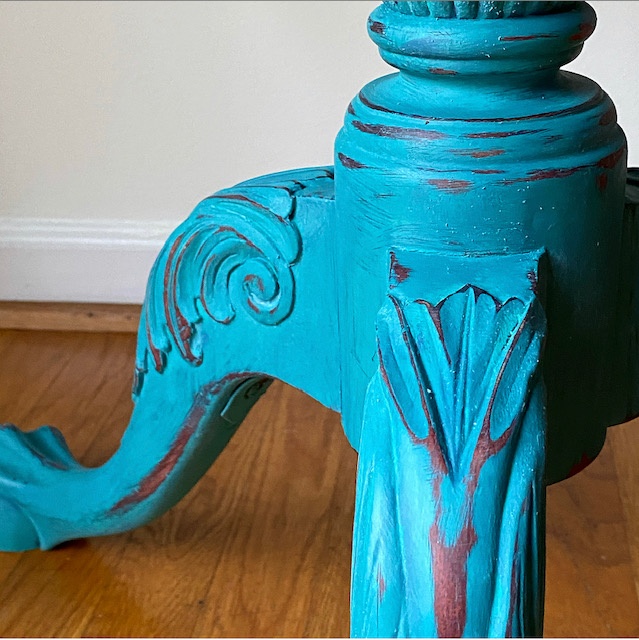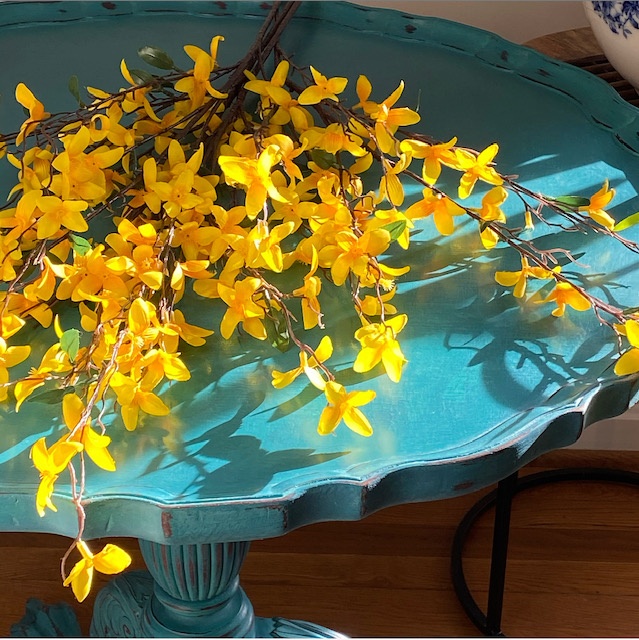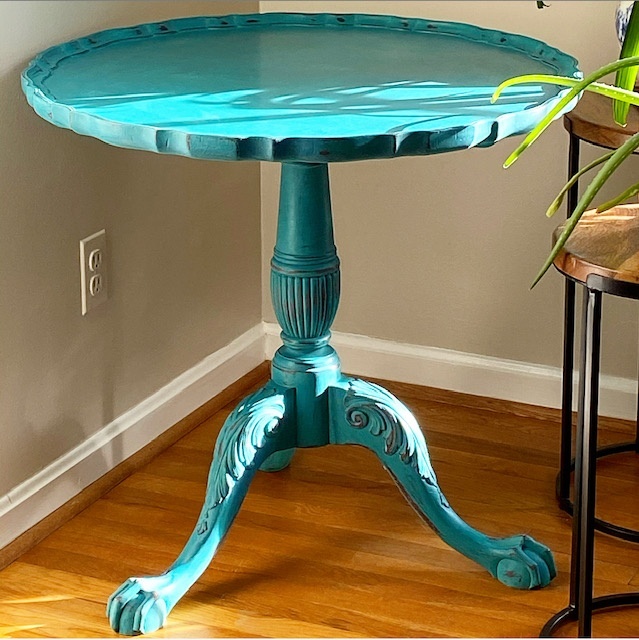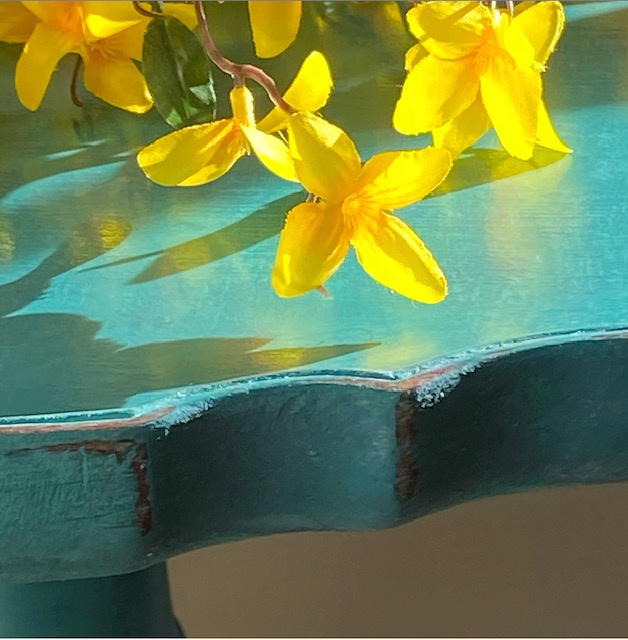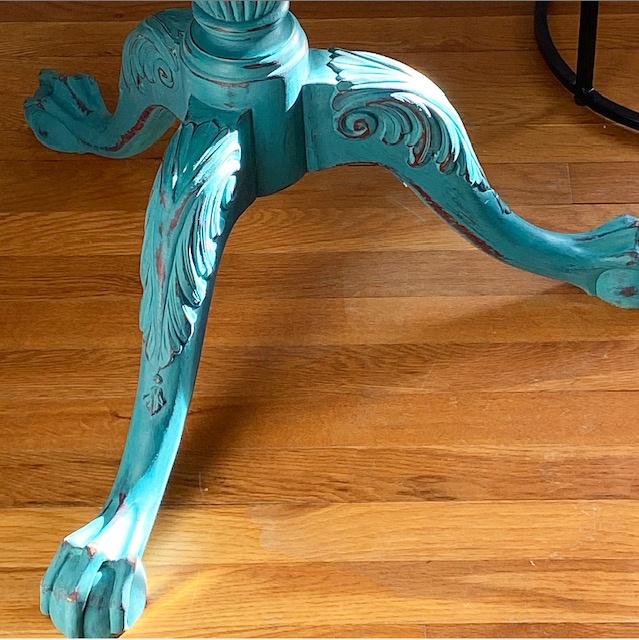 And here is a quick pic of Harper. He loves our new Pergo Flooring (Pergo Applewood Flooring In Our Home). He is oblivious and just happy that the kids are all home!