Dear Readers, please give Thea some advice!  We are looking forward to your ideas!
Wow, you all!  The ideas that you shared last week on Rachel's bedroom dilemma were just fantastic!  So many creative and imaginative suggestions to pore over.  I am going to help Rachel when I get back from the beach and will share the "after" pics of her room when we are done.
Now on to this week!
Thea has a fantastic floor to ceiling brick fireplace.  However, she wants to give it a new look.  It is the focal point of the room and she feels it needs more pizzazz.
Here's a pic: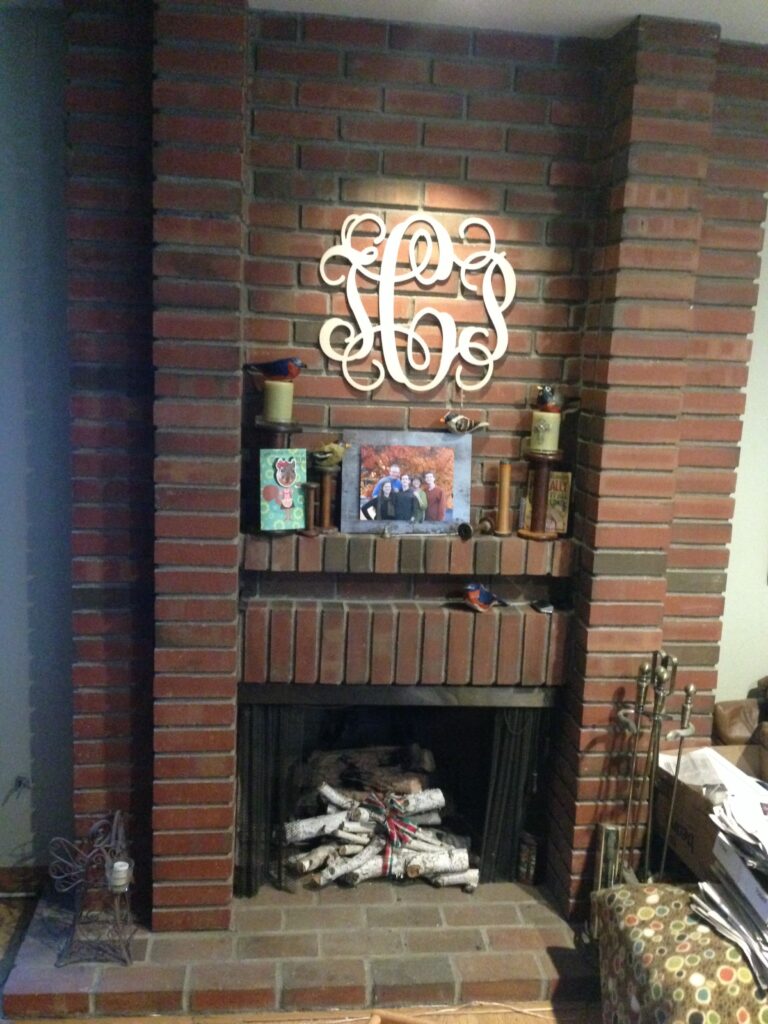 It is pretty unusual with the built in shelf instead of a mantel.  If she wants to brighten up the brick, she can always do what I did and whitewash it.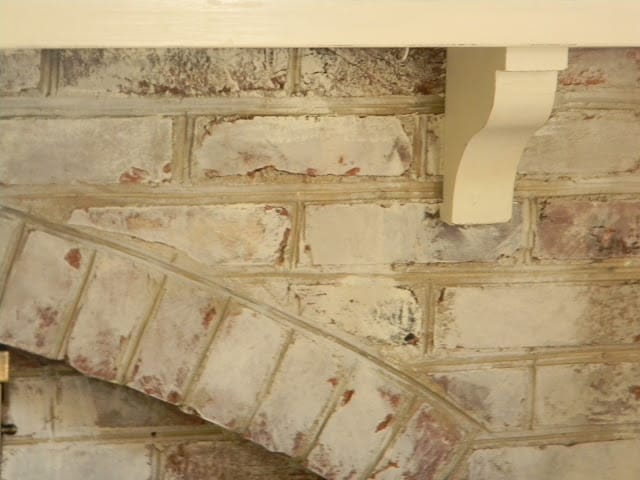 Or, she can paint the brick the same color as the walls and it will incorporate nicely into the room.  I am not sure what to advise about a mantel – ideas?
What Would YOU Do? Comment below! Thea and I are looking forward to your ideas!
Do you have a design question to share on the blog? Shoot me an email and some pics to share!