For my home this week, I just purchased these awesome throw cushions from the World Market.  At 50% off, they were only $15 each.  I don't know about you, but I find that throw cushions can be outrageously expensive and these were quite the bargain!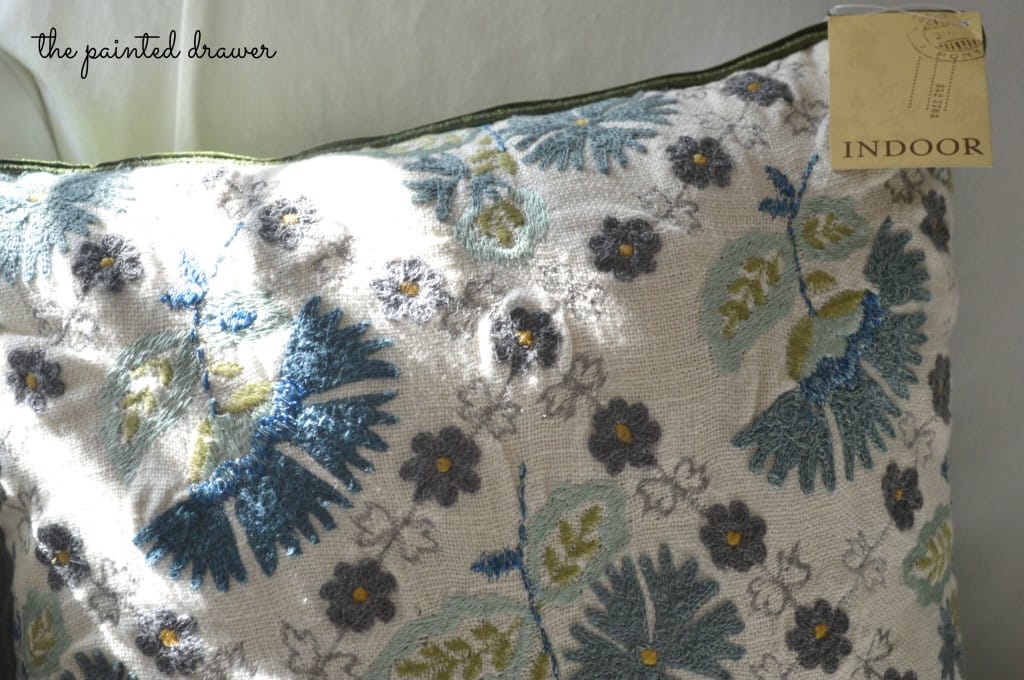 I added a vintage basket onto a green chair that I purchased at an estate sale. 
I also rotated back in this lovely plant stand I found a while ago at a thrift store.  I love the lines and the gold.  So french!
The Painted Drawer Link Party tonight!