My Greige Cabinet is giving me a headache.  It doesn't help that it is 98 degrees outside and I am driving to swim meets, laser tag, baseball games, the mall and the movies (I complain but I actually really love summer and Jurassic World was pretty good :))
Back to the cabinet…I decided to remove the old hardware to make room for new.  However, as is the case every time you remove old hardware, it was the very last screw that decided it would not budge.  Nope, it had been there for at least 60 years and was not moving.  The old hardware was stuck on one end of the door and the screw head on the other and it would not screw off.  After an hour, I was covered in sweat and muttering, "bastard screw" under my breath.
I knew I was beat.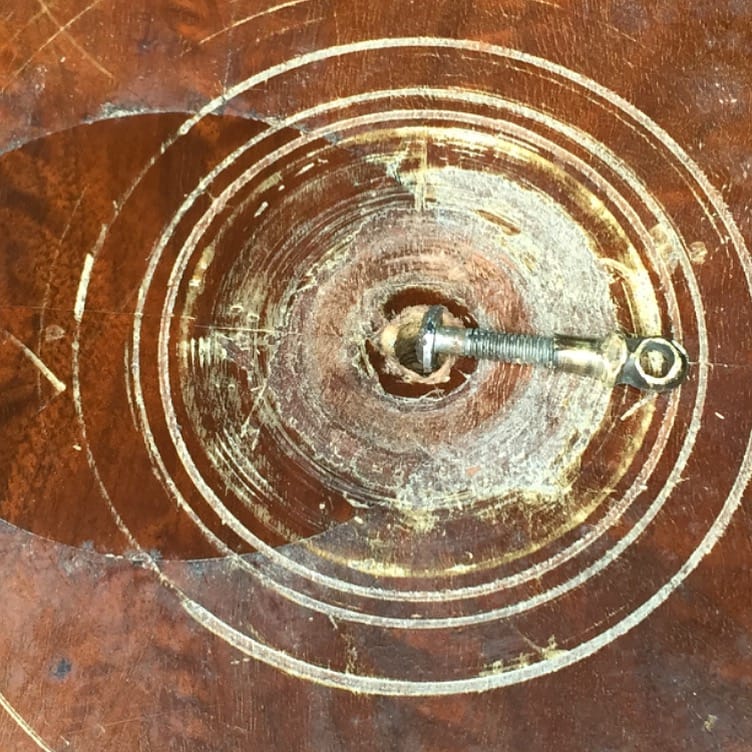 I took the door off its hinges and brought it to my local Woodworkers Club.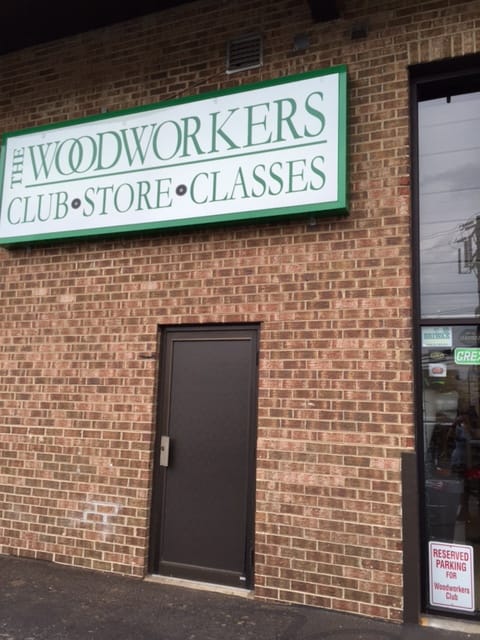 They are fantastic and the kind man who took pity on me brought it into the back and made the opening larger so he could bang the screw through.
Then I applied my paint.  I am using Sherwin Williams Perfect Greige and love the color.  To create a chalk paint, I broke out my Vintage Storehouse Restoration Co. chalky paint powder and mixed it in.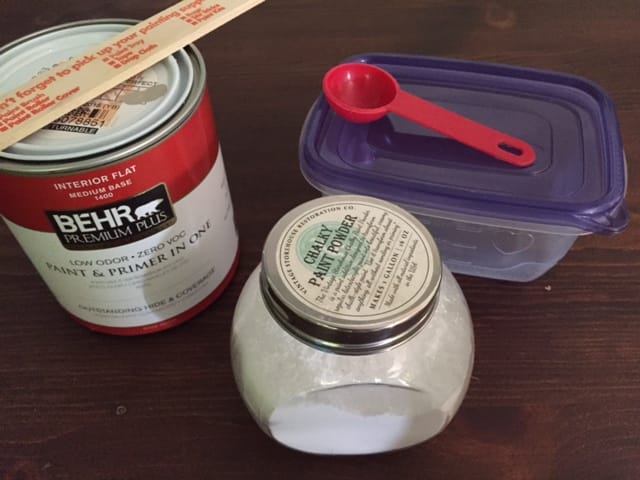 The first coat went on well.  However, because of the heat in my garage, it didn't cure properly.  I only realized this when I went to apply the second coat and it basically started taking off the first.  Yuck.
I just had my kids help and we moved it indoors where it remains for now.  I will let it cure completely, go over it with a sanding sponge and start again.  Oh, joy!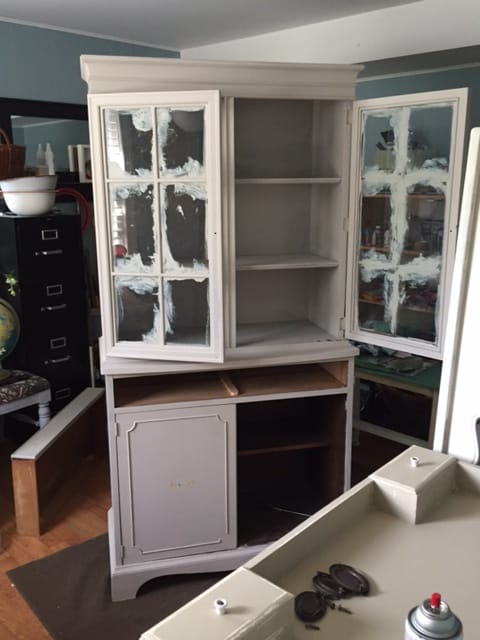 Lucky is actually the perfect shade of Greige 😉 and is looking smart with his new summer cut!