I finally finished the matching Drexel Heritage table!
I am in love with this pair.  The grilles on the doors and the carvings on the bottom.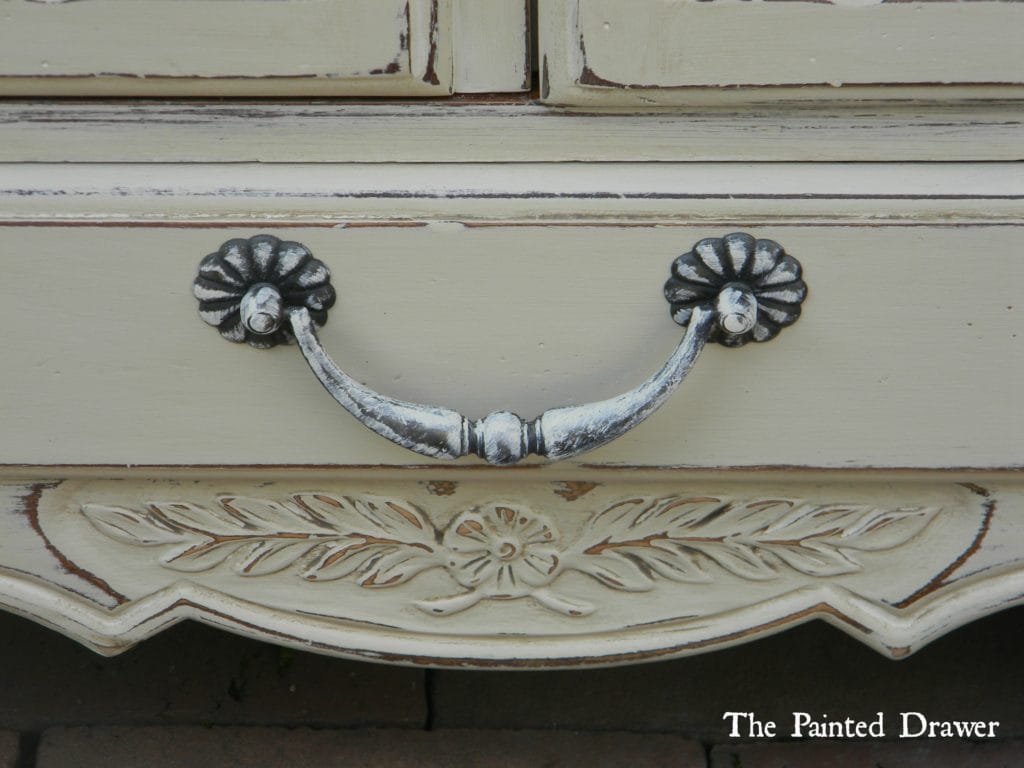 So French and charming.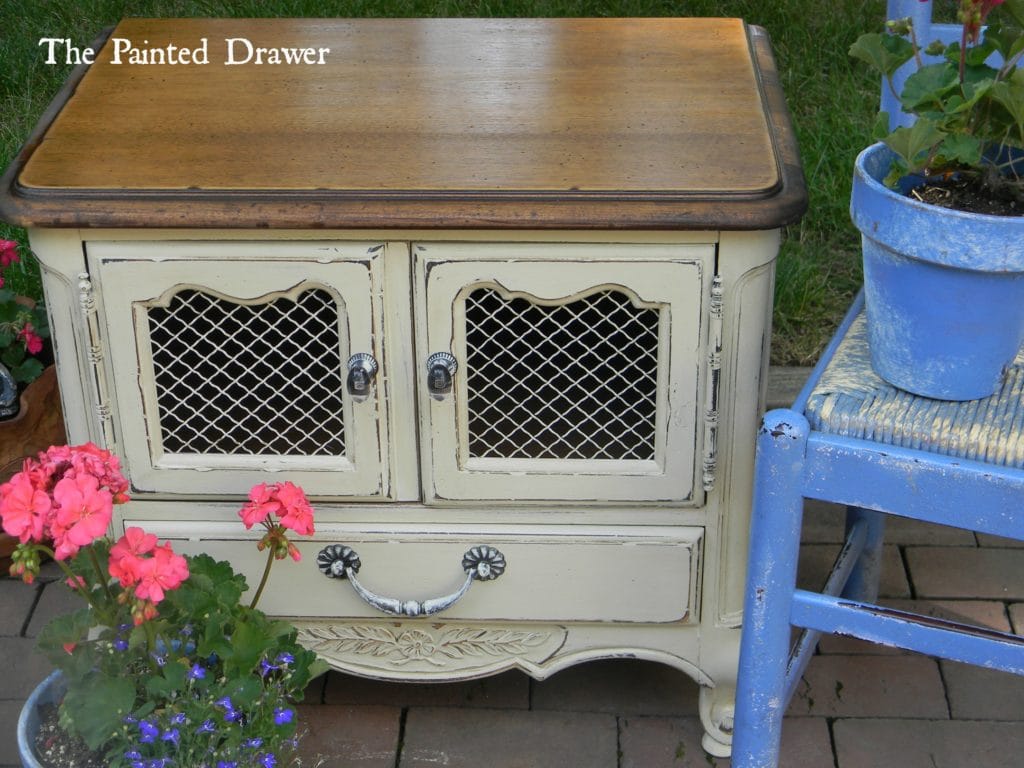 They make a lovely couple!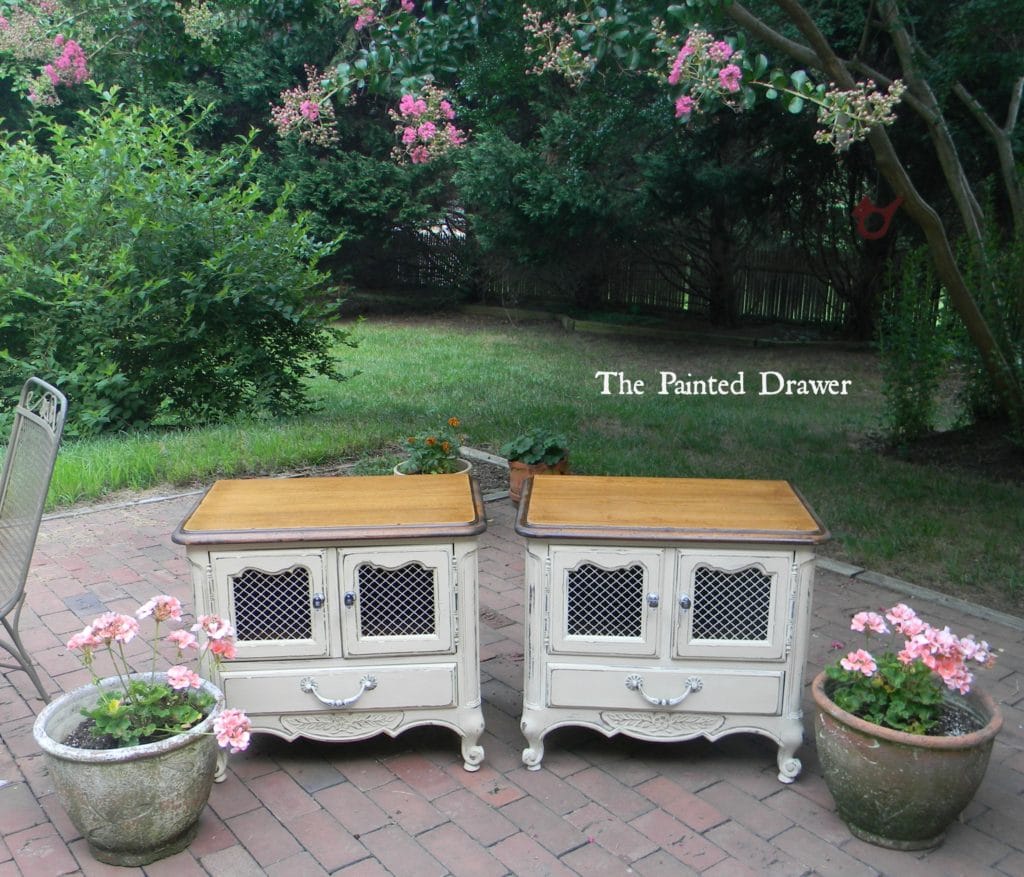 Our crepe myrtle is just blooming and swim team is ending.  Time to relax and have some summer fun!
Just listed under Shop Tables and Etsy
Linking to: