Last year, I stumbled across a way to create a gorgeous, peacock blue and thought to share it today on the Paint Color Highlight series.
I was experimenting with this little Eastlake dresser and first applied a few coats of General Finishes Corinth Blue milk paint.  The details were highlighted in Martha Stewart Gold and then the Burnt Umber glaze was rubbed all over it.  The glaze toned it down and created a gorgeous peacock blue!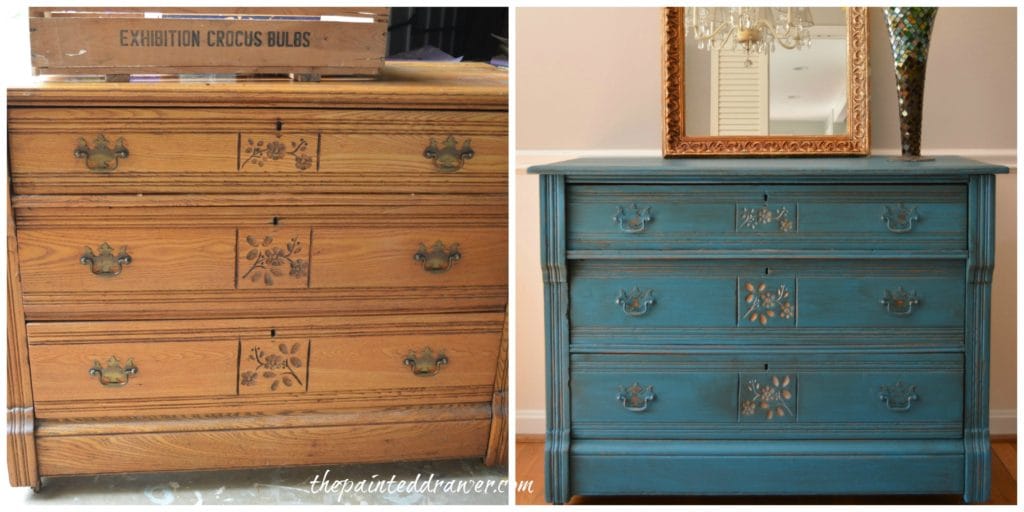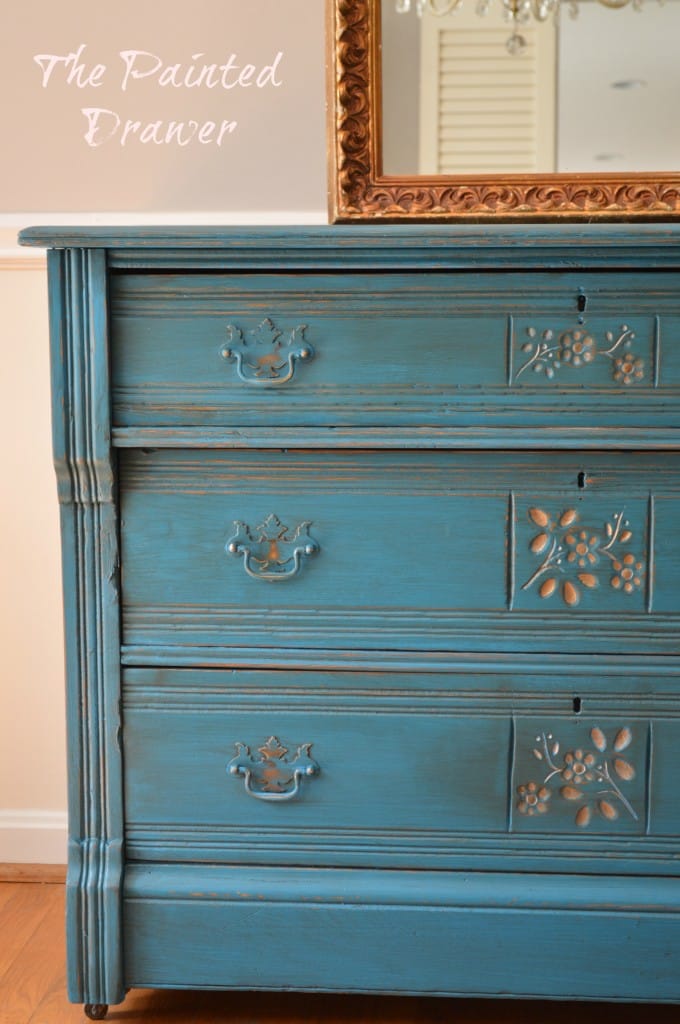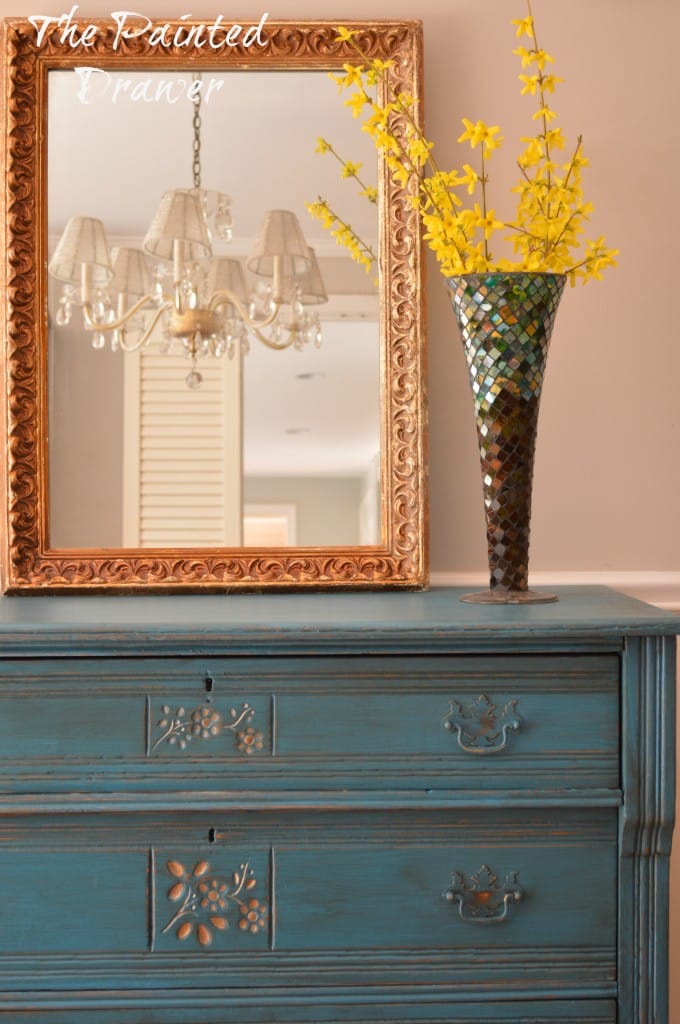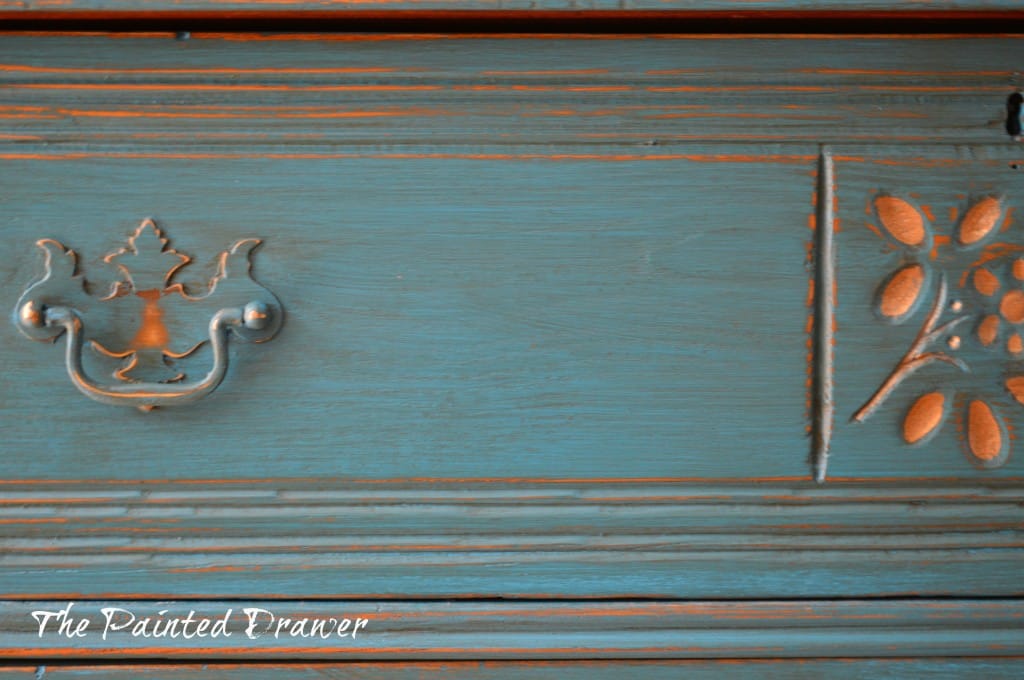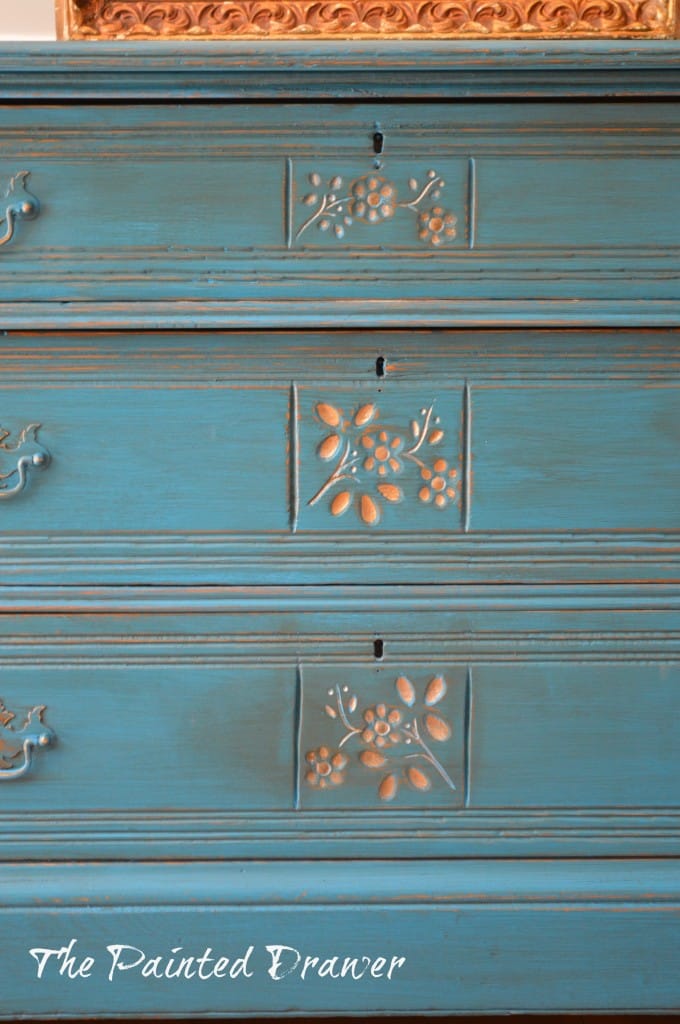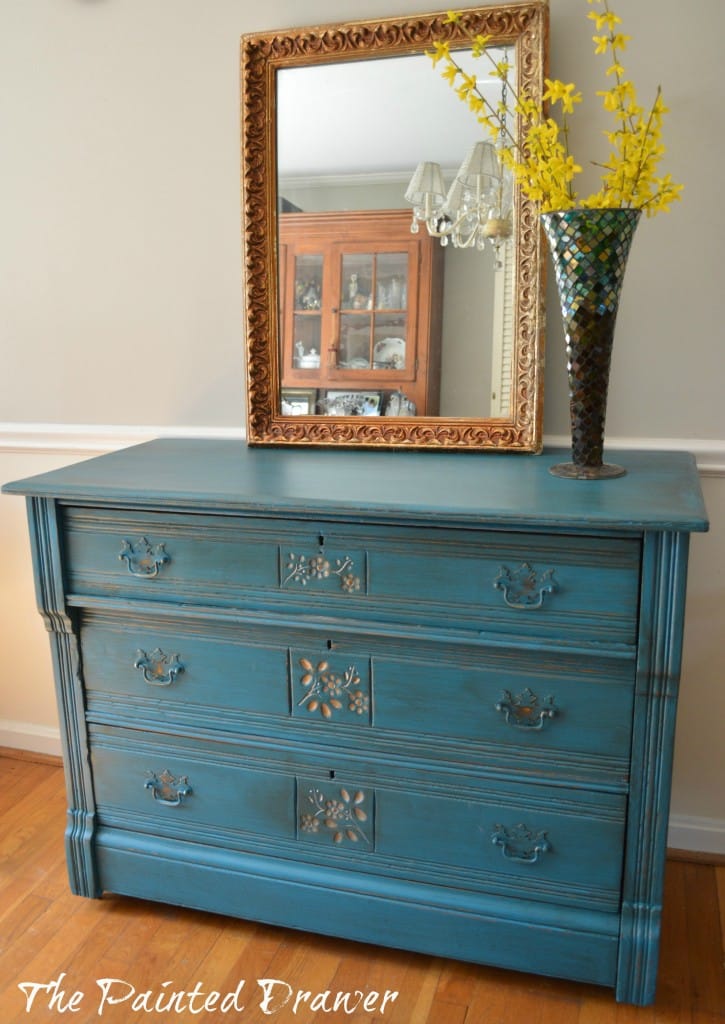 It's always fun when a piece is totally transformed!  On this piece, I applied the glaze directly onto the paint, without a sealer applied first.  It really soaked into that blue because of it.
I made a YouTube tutorial on the process.
What paint can do ♥