Today, I got started on the vintage Bassett China Cabinet. This is quite the undertaking.  The glass is broken, it is missing its interior shelves, the cornice is wobbly, the wood is very damaged and the bottom cabinet door broken.
Today, I worked on the bottom piece.
Initially, I was planning on painting the entire bottom piece.  This is standard with china cabinets so the bottom matches the top.  I applied wood filler on the huge scratches and allowed it to dry.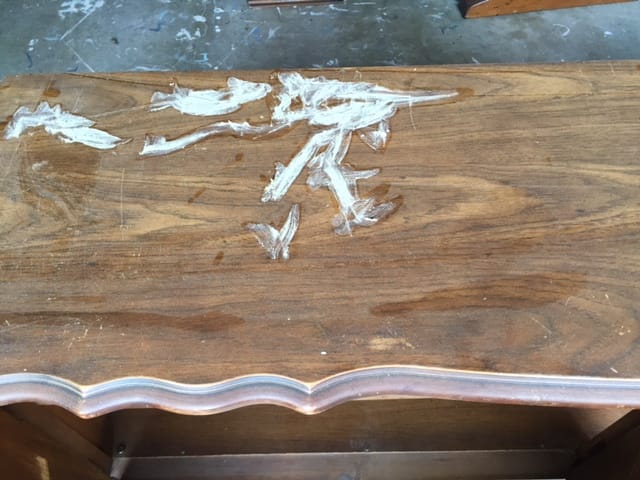 I then took the broken piece of wood from the bottom door and spent a lot of time taking out all of the old nails and staples.  I was then able to add wood glue and adhere it smoothly back onto the door.  The door is crooked and I will need to fix its hinge next.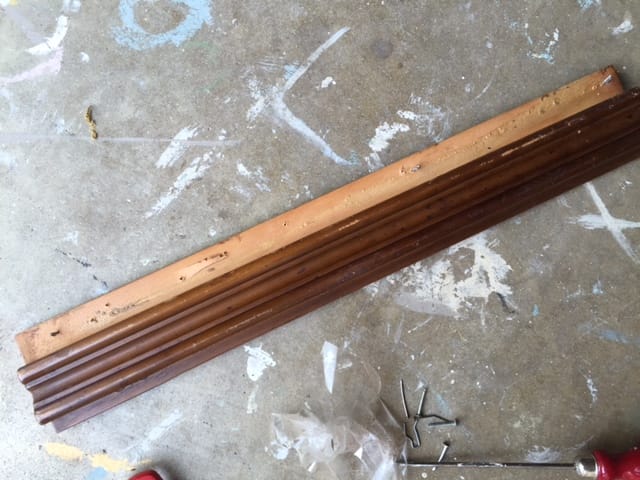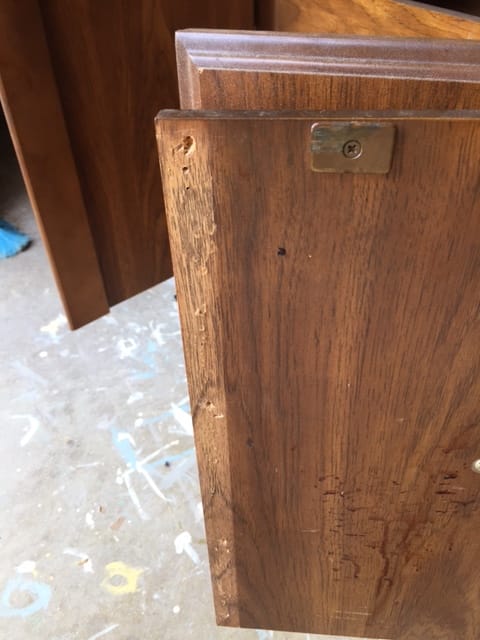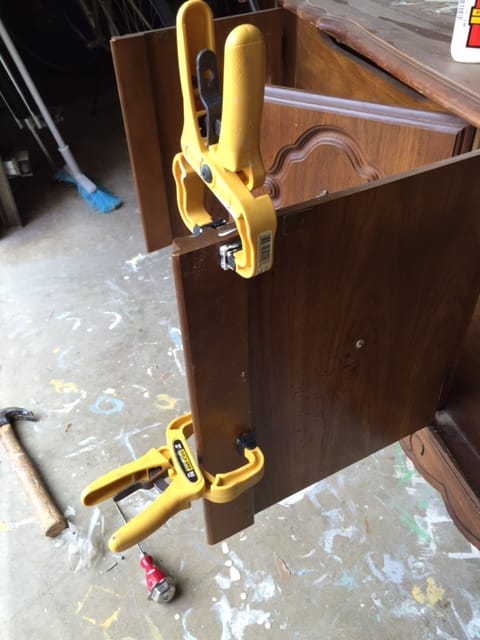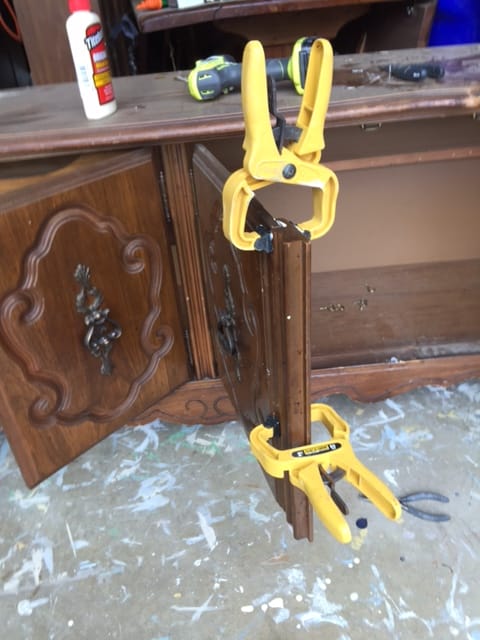 After the wood filler on the top dried, I sanded it back over the damaged part to create a smooth surface to paint.  It then struck me that a gray wash would look great with the chosen paint color.  Plus, it's a little different than the standard all-painted piece.  So, I continued sanding all the way back over the entire top and applied the first coat of stain – Minwax Classic Gray.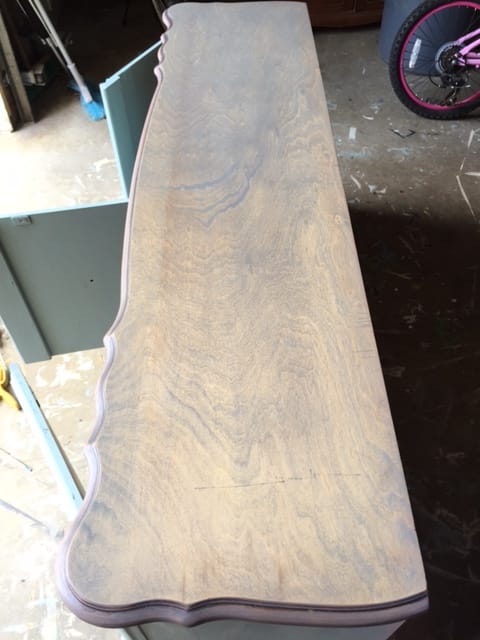 The first coat of General Finishes Persian Blue has been applied and the top has had its initial coat of stain.
A great first day's work.  I'll share more tomorrow on this massive project 🙂