Well, it really was my lucky day a few weeks ago.  Now that I am well known in the neighborhood as She Who Will Take Anything (which is fantastic!) I had a call from a dear neighbor.  They are retiring and moving to California to live closer to their adorable grandson.  Julie told me that she had a few boxes of her husband's mother's china set.  She had no use for it, her daughter and daughter-in-law had passed on it, so she wanted to know if I was interested? I had no idea on the pattern or make but of course, I would take it! I drove by and they were in the midst of packing.  She kindly gave me the boxes and I brought them home and put them in my garage.
Honestly, I have been so busy that I only just opened them this week and wow – it was like Christmas morning!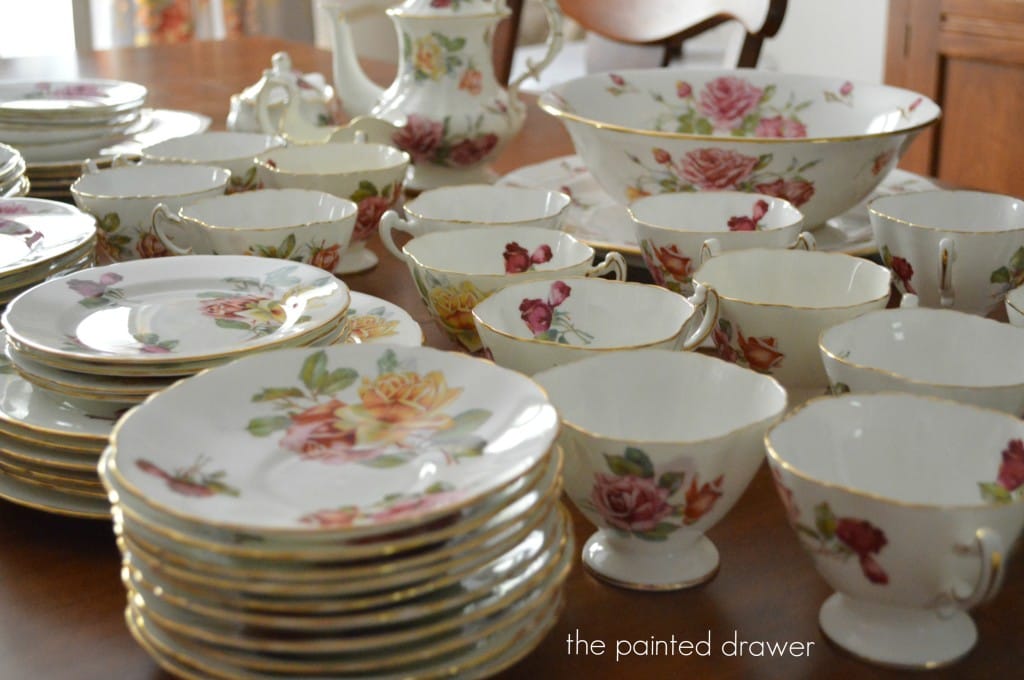 I know ironstone is super hot right now and I agree it's nice but I prefer gorgeous old bone china with a pattern – to each his own!  I have a lot of old bone china plates that I have picked up here and there over the years.  If it is super pretty, it typically comes home with me.  I display a few on my dining room wall.
I wanted to share my lovely new set that Julie gave me.  I am going to clear out my china cabinet to make room for it.  This one is a keeper!  Morgans Rose Bone China by Hammersley, Made in England.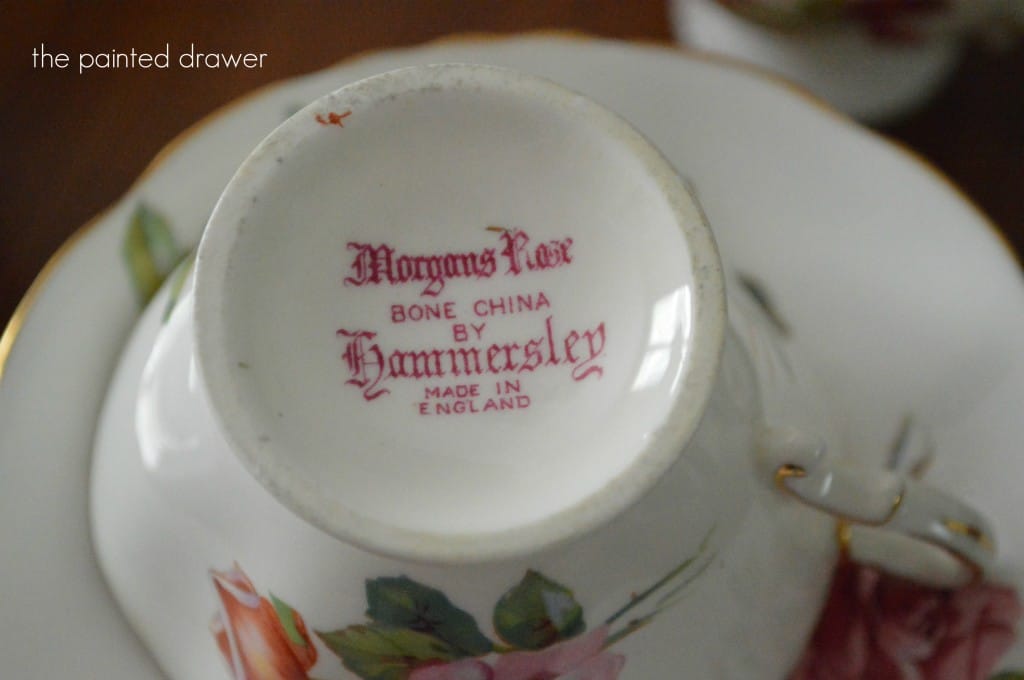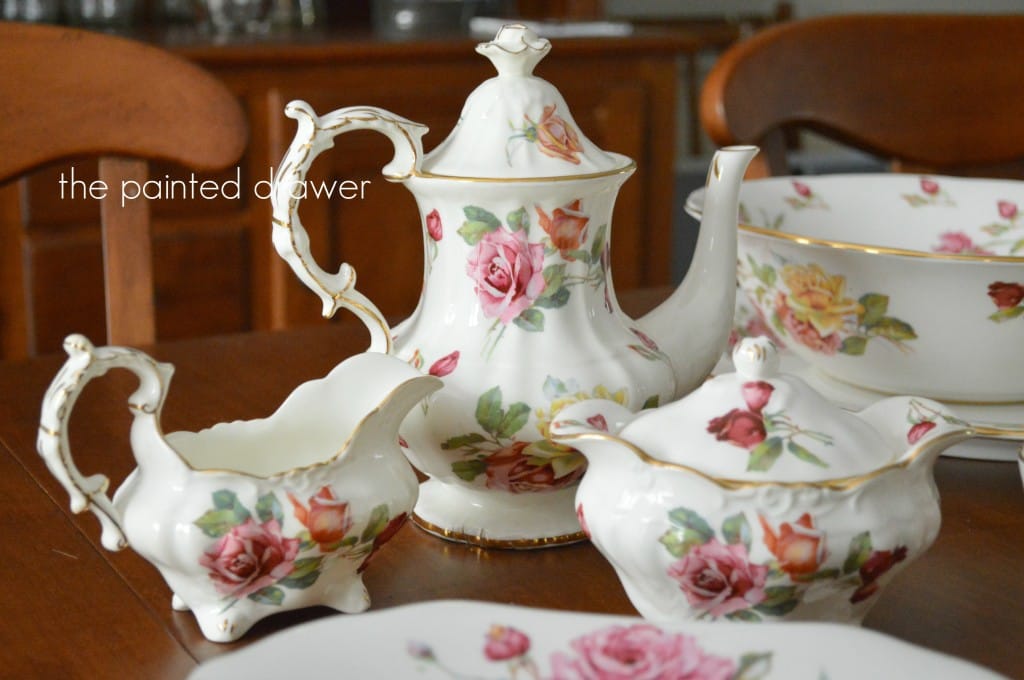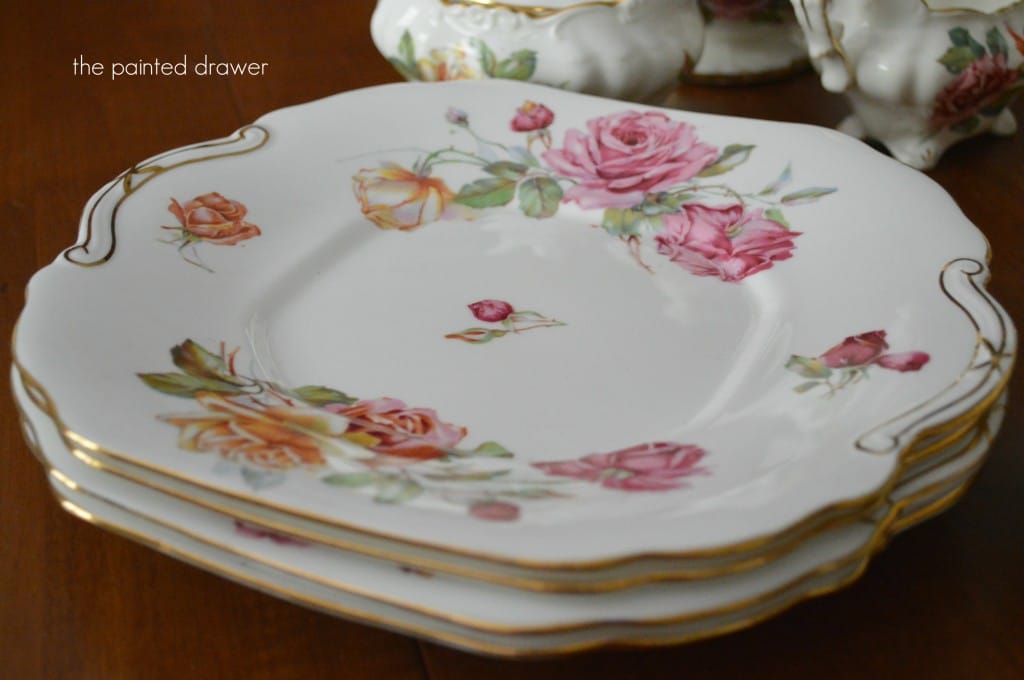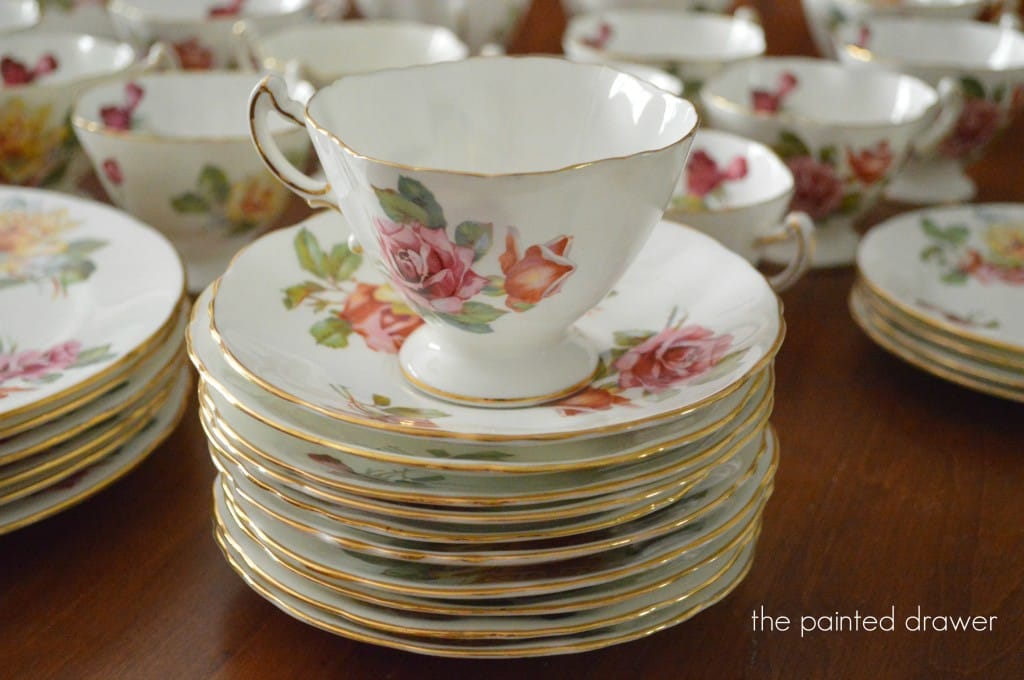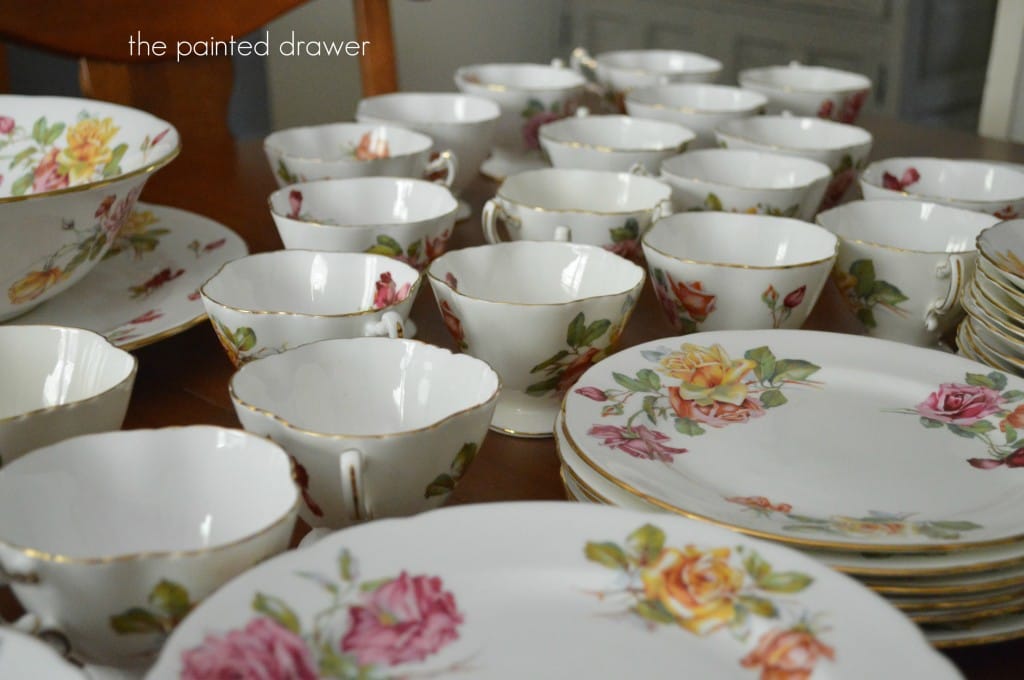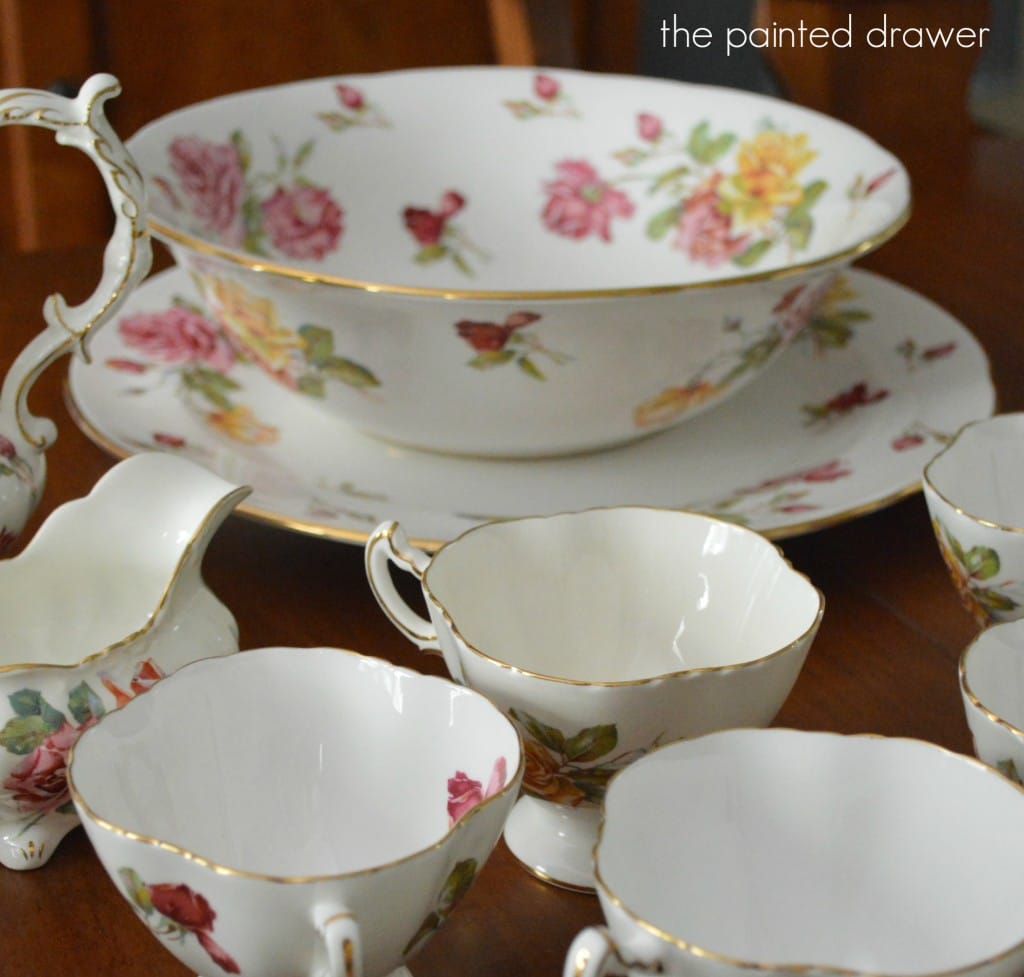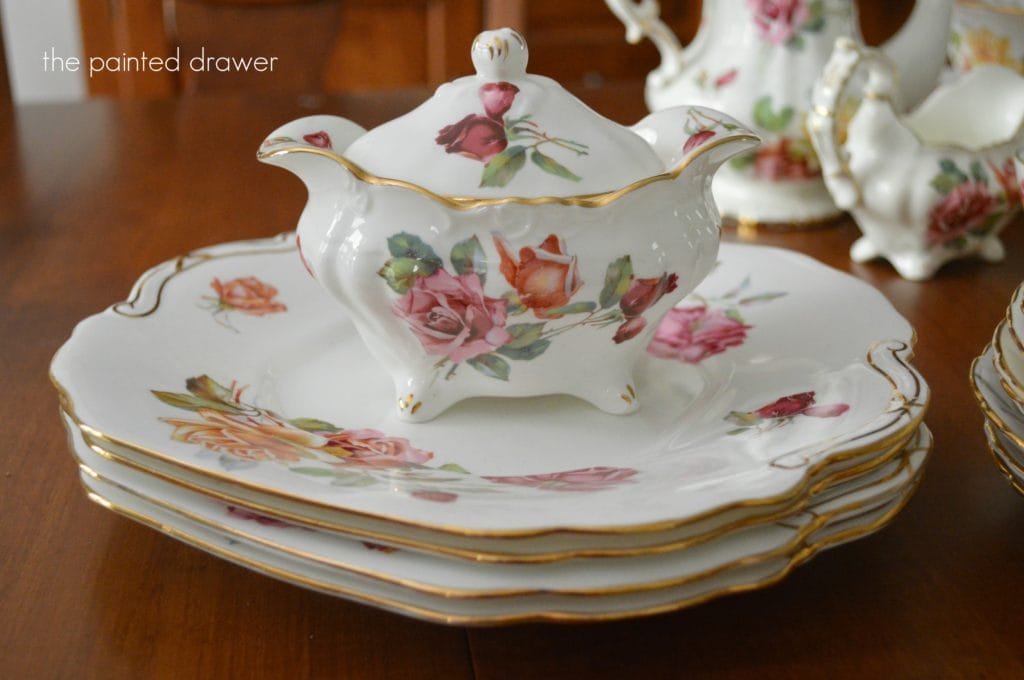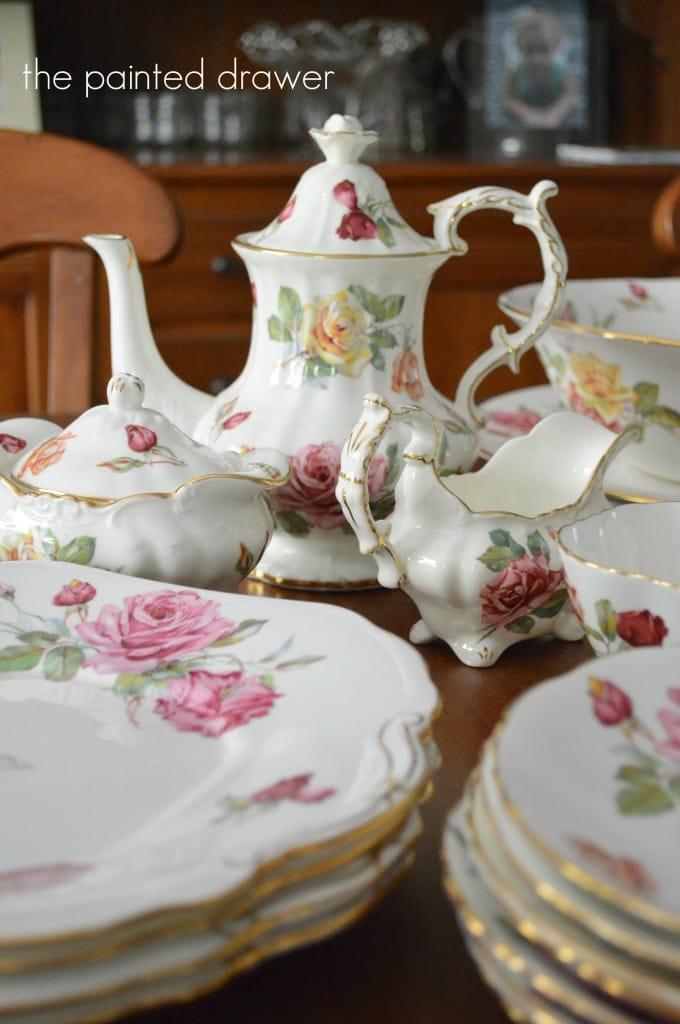 Oh, that coffee pot!  Morgans Rose Bone China by Hammersley – I told you it was like Christmas morning!
Linking To: French Country Cottage, The Crowned Goat, Anderson and Grant