Do you like the title?  The vintage Bassett China Cabinet is turning into its own miniseries!  In case you missed it, Part I explained how I managed to get the beast home without losing it on the highway.
Part II explained how I am staining the top and in the process of painting the bottom part of the china cabinet.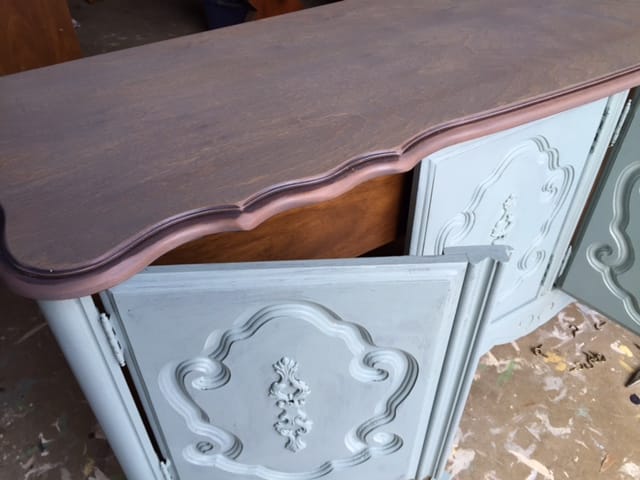 Here we are on Part Three, where I spent the day working on the top and in particular, dealing with the glass.  Yes, I do lead the glamorous life 😉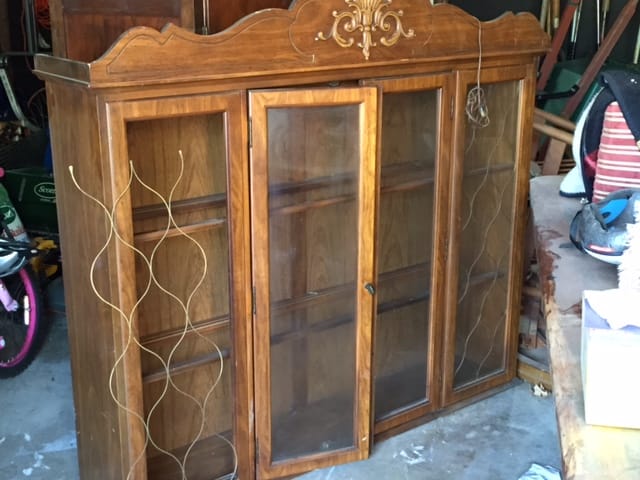 One of the side glass panels was broken on the bottom corner. The panels are very old and really, really filthy and it is likely because the previous owner never popped out the screens to clean the glass behind them.  You can actually see the pattern of the screens embedded on the glass.  I gently popped them out and was then able to unscrew the broken glass panel from the back and slide it out.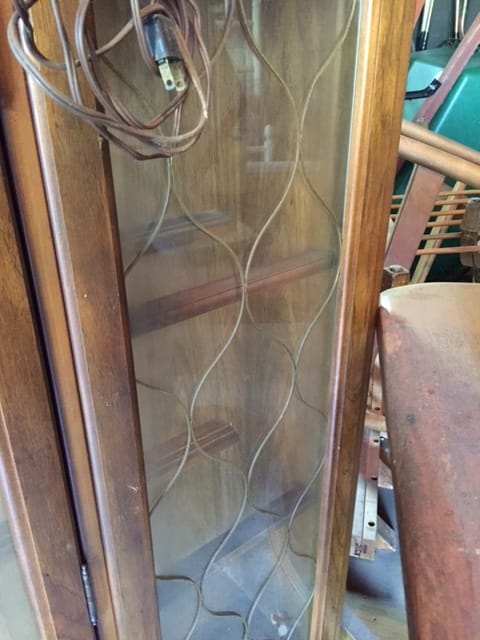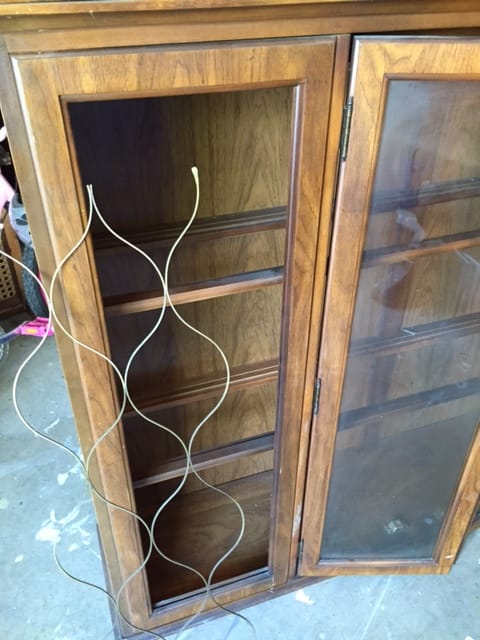 I also made measurements for the interior shelves.  These were missing when I purchased it.  The length would make it impossible to place one large, intact piece of glass inside the cabinet.  So, my husband and I measured the length of the interior and divided it in half.  We also measured the width of the glass where it should slide into grooves.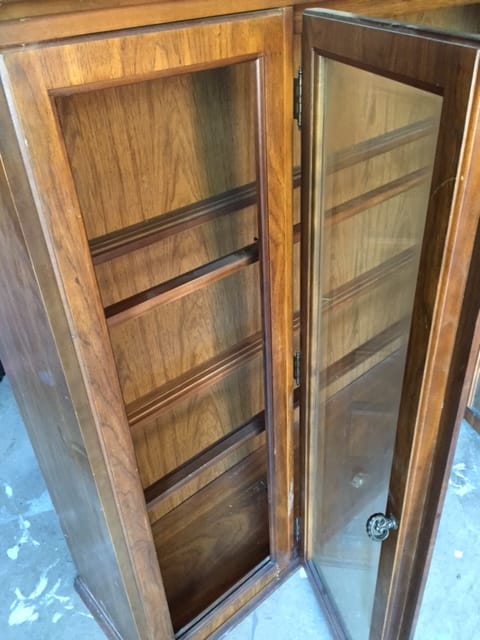 Then off to my favorite glass shop in Rockville, Md.  They helped me out with the curved glass shelves of the Cottage Cabinet that sold in Lucketts.
Since one front panel needs replacing, I am having two made so they will both be clear, new glass and match on either side.  I am having four glass interior shelves cut to fit (two panels per shelf) that will slide in.  They are a thicker glass cut than the exterior glass panels because they need to be thick enough to bear the weight of china, etc.  Your local glass shop can help you with the thickness.  Total cost is $122.00.
There is more than meets the eye with some of these restorations!  Not just a paint brush on this one 🙂
Oh, and my post last year, All About Waxes – My Tips and Tidbits has gone crazy on Pinterest with thousands of views yesterday!  Funny how that can happen and so I am sharing again.  Glad it is a help to many!