I spent the cold weekend indoors and it was the perfect opportunity to clean my house and reorganize.  I had way too much "stuff" hanging around and decided to pare it down.  Most of it went into my workroom or garage and I'm going to list it all this week.  There is no use hanging on to things – even super cool finds – if they are becoming clutter.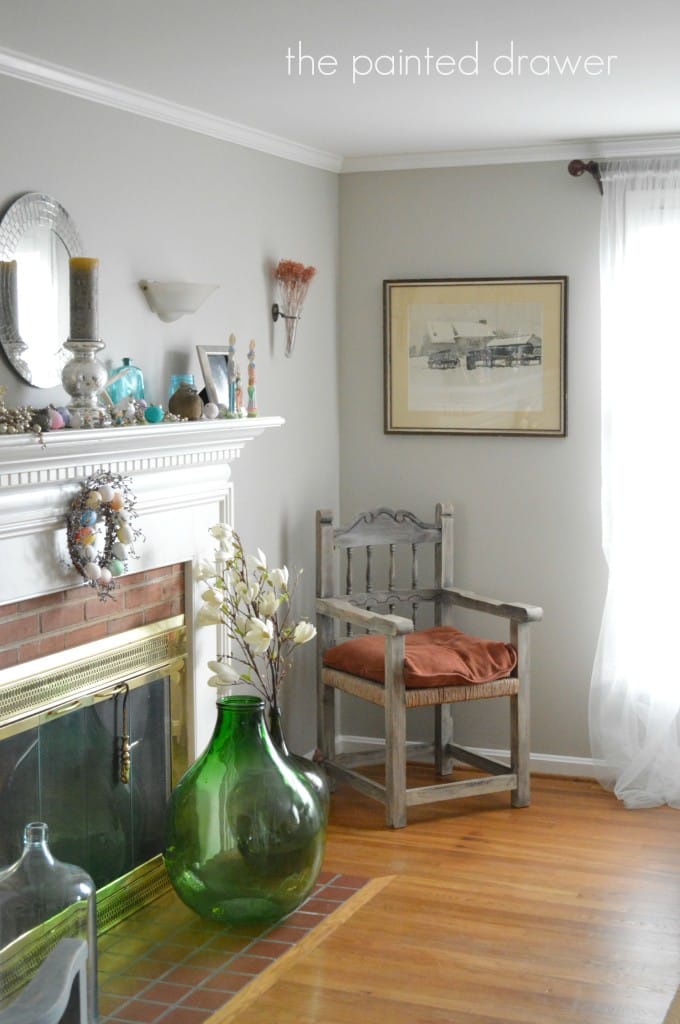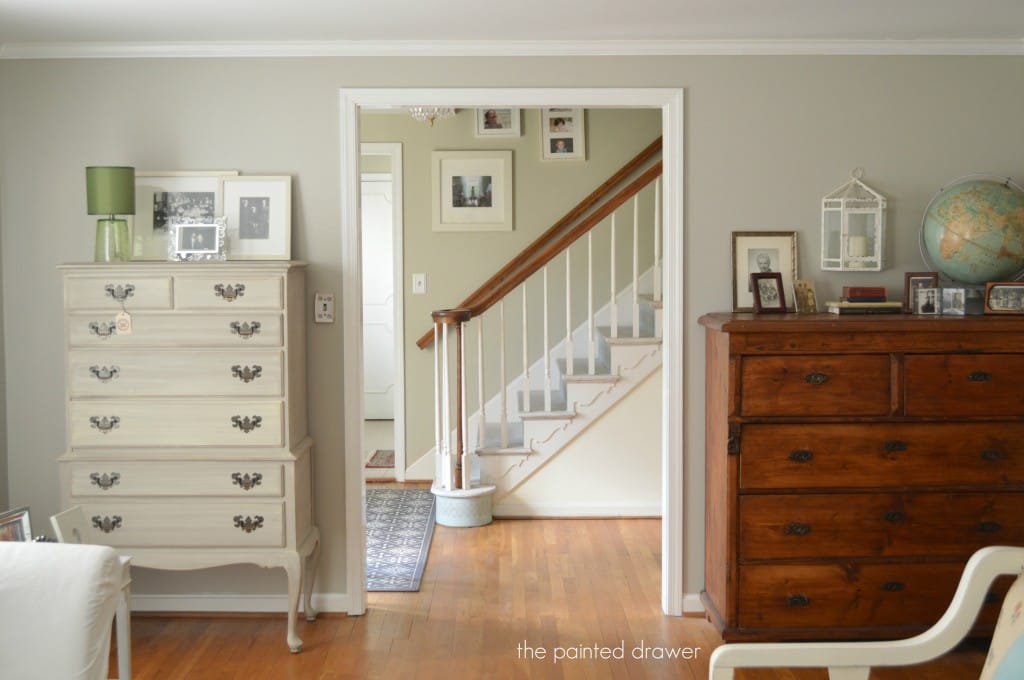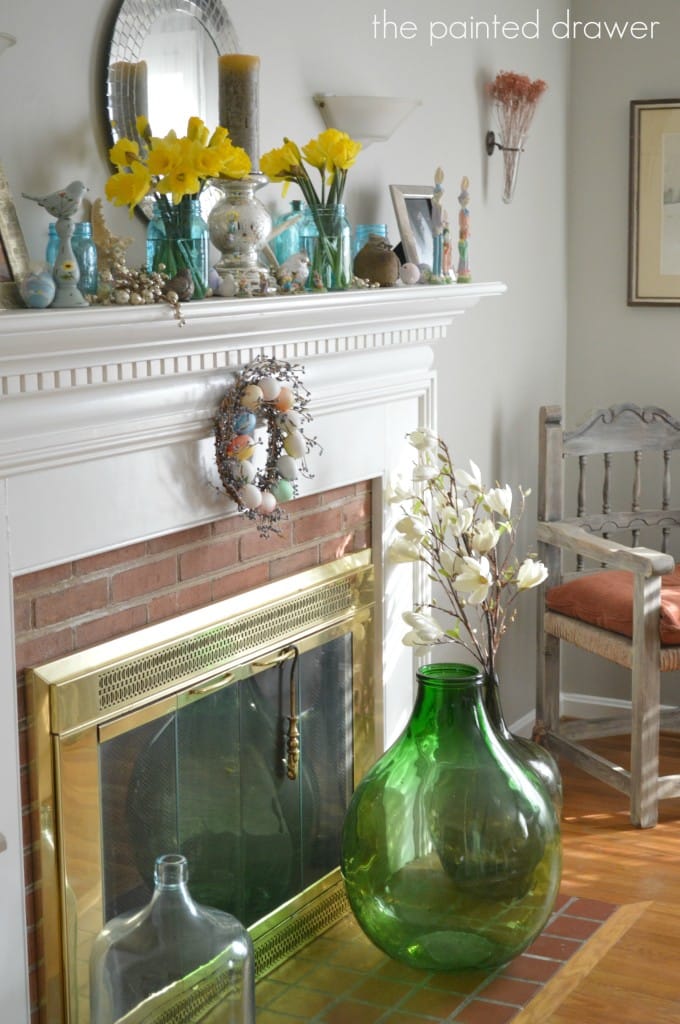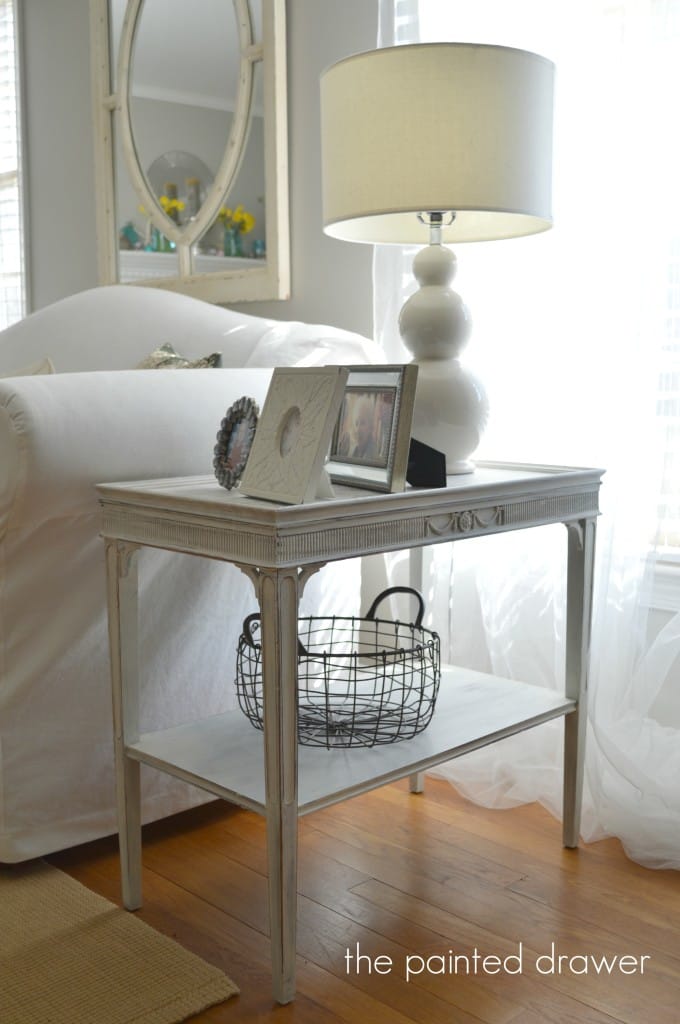 My son and I moved the Country Grey/Coco French Dresser into the corner of the room.  It looks very pretty, although I now have my room flanked by two very different dressers!  It is still for sale and likely won't be there forever (not that I mind!)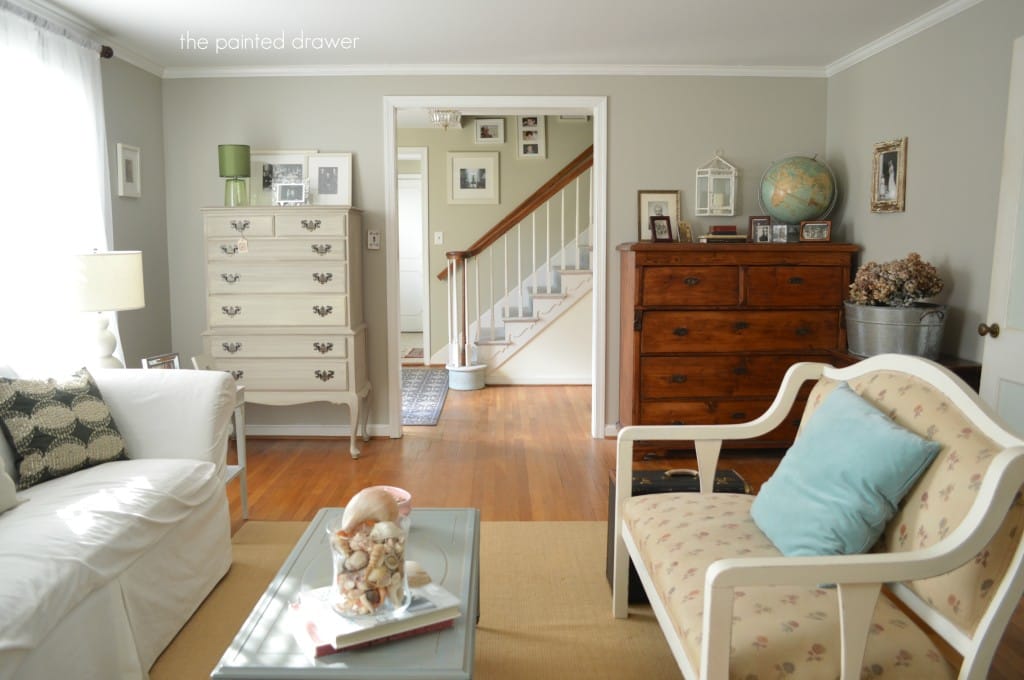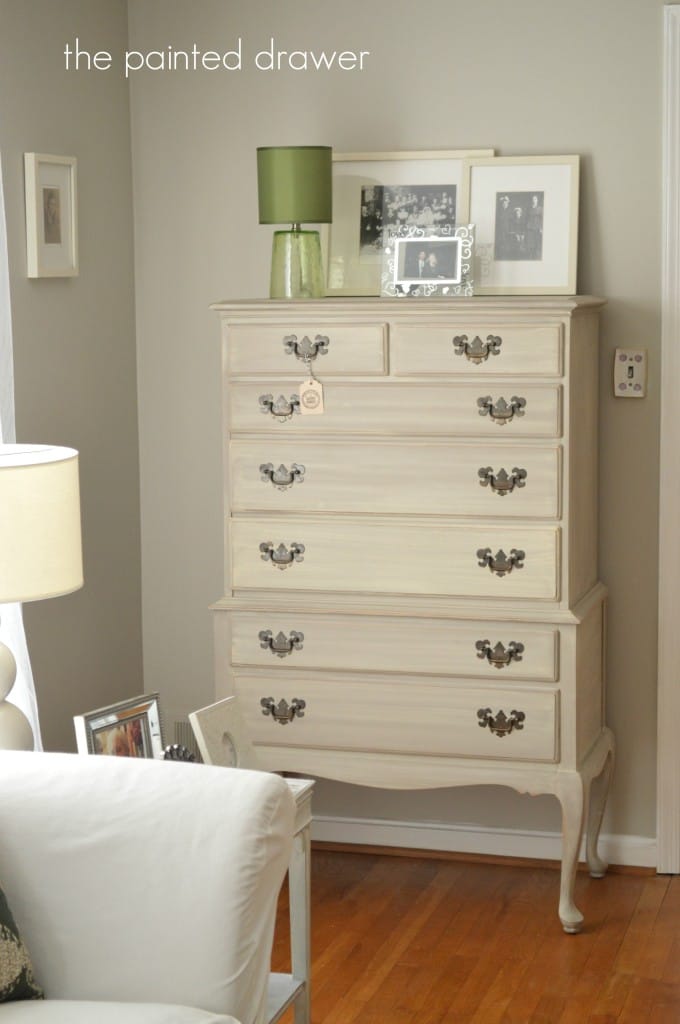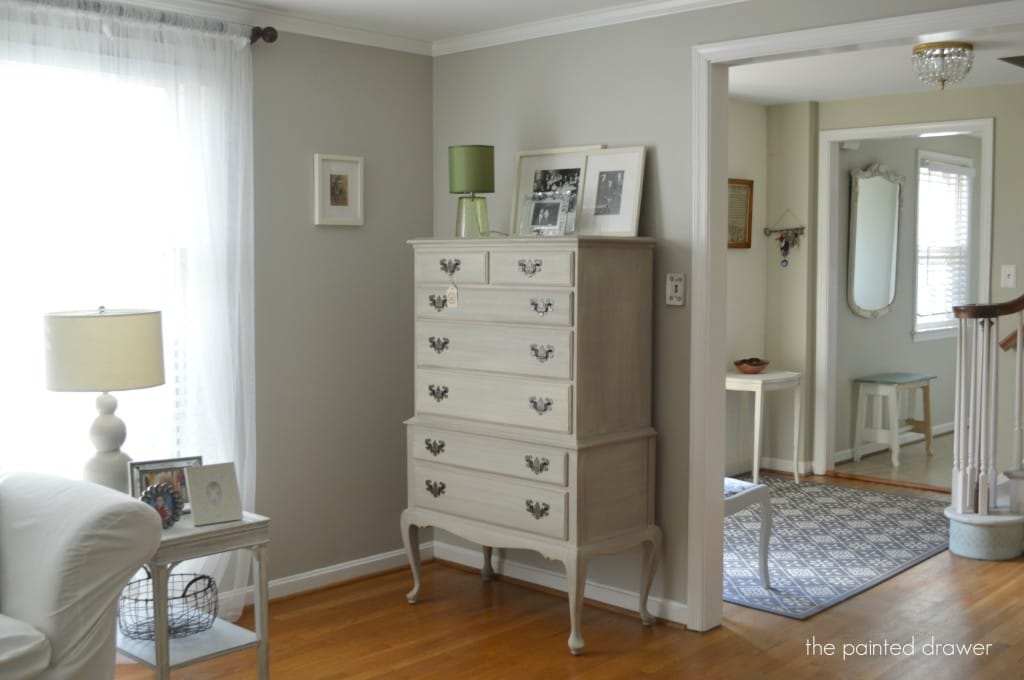 I changed out the rug (again) in the living room and put it instead in our foyer.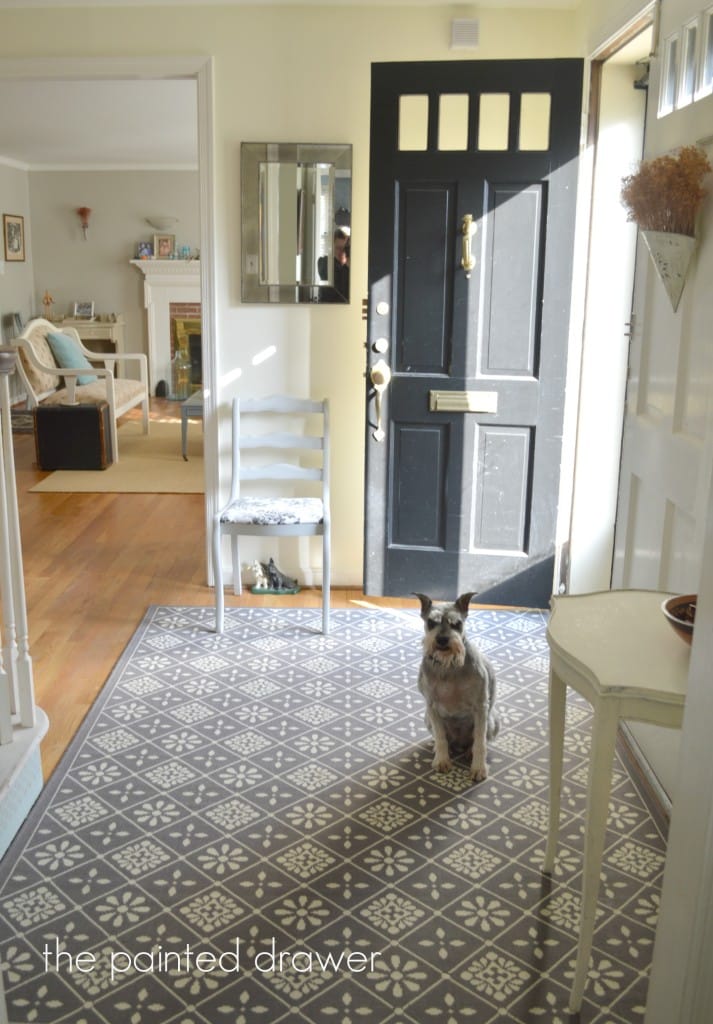 The natural rug gives a more "summery" look and I even broke out the seashells!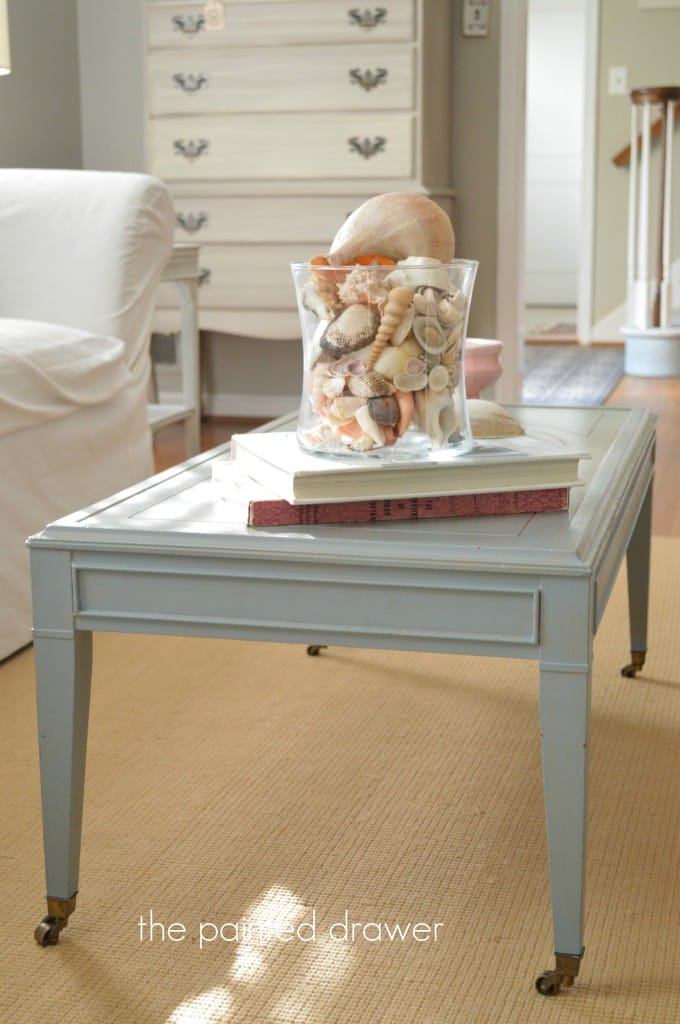 I have my vintage globes scattered about and love them both.  The colors are wonderful.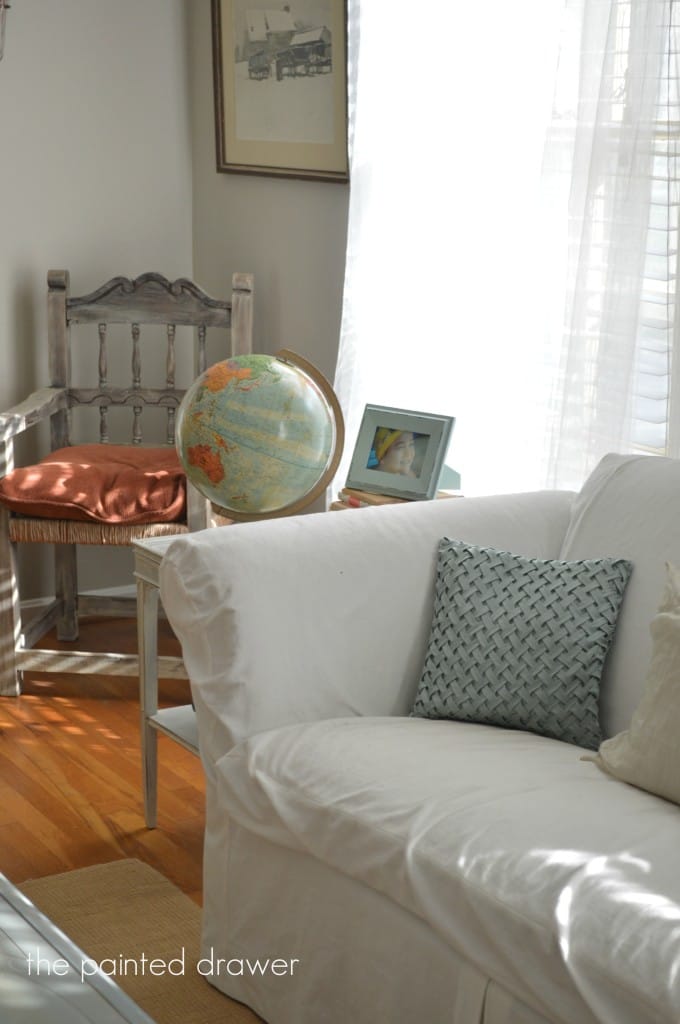 It felt really great to clean and it is a wonderful feeling to walk into an organized space.  Now, my garage is a whole other problem!  Today is – gasp – warm and I am in there slaving away on the Drexel Tourine Dresser.  Can't wait to share plus some fun news to share on Thursday!