Today's post is a flash from the past!  I'm sharing two pieces that were both done in the early stages of my business and never really had their chance to shine in the spotlight.  I don't have the "before" pics of either – sorry!  This was in the beginning days and my blog was just getting off the ground.
The first is a sweet little piece that I found and fell in love with.  I used a combo of Annie Sloan Duck Egg Blue, Paris Grey and French Linen to create the look.  It turned out beautifully and sold at my first Luckett's market.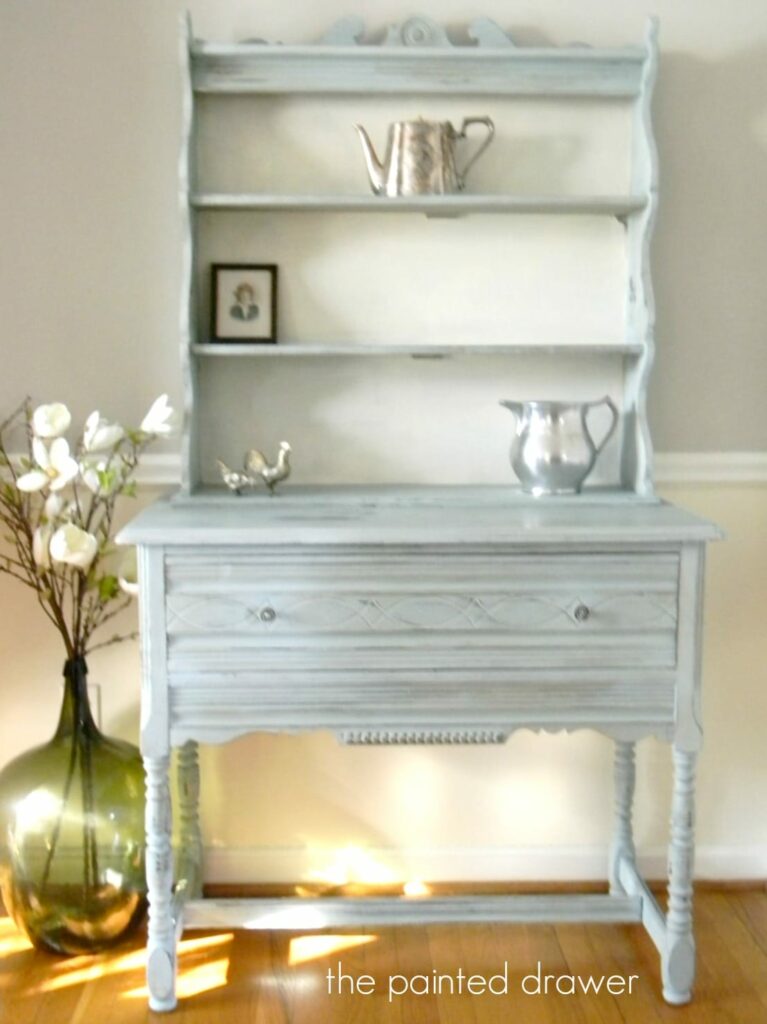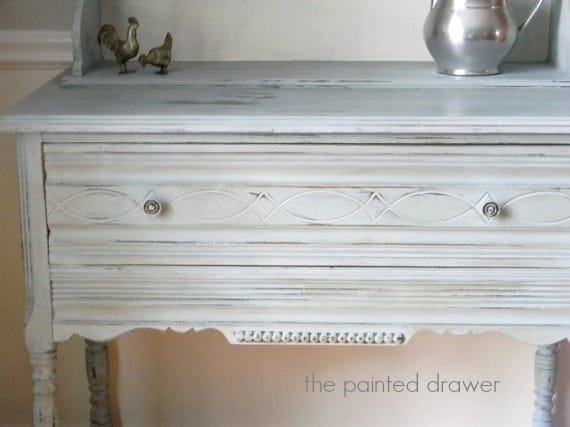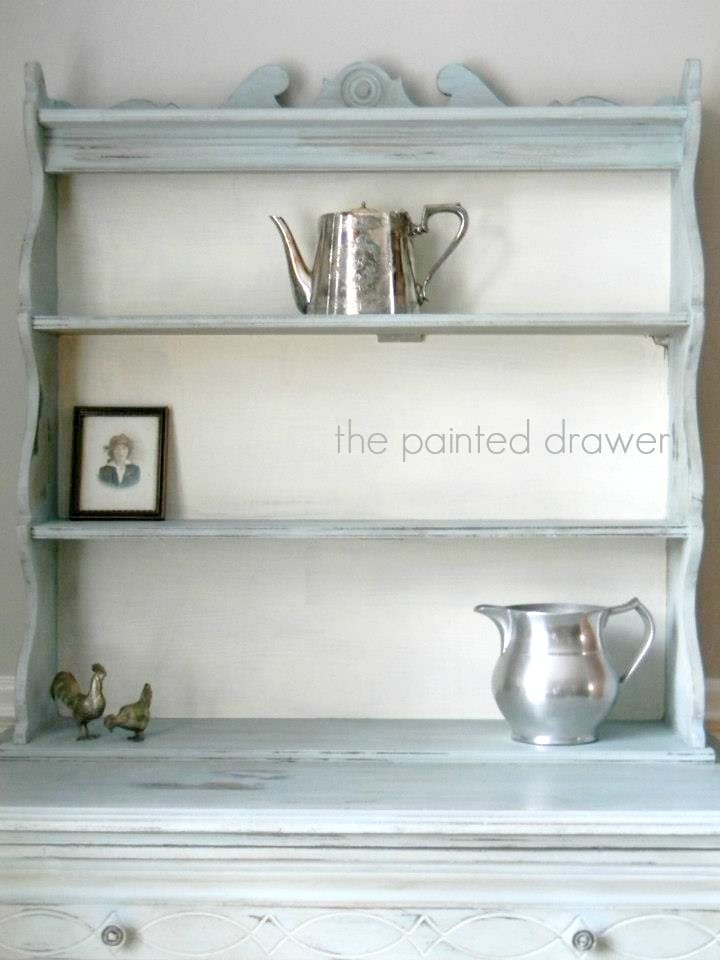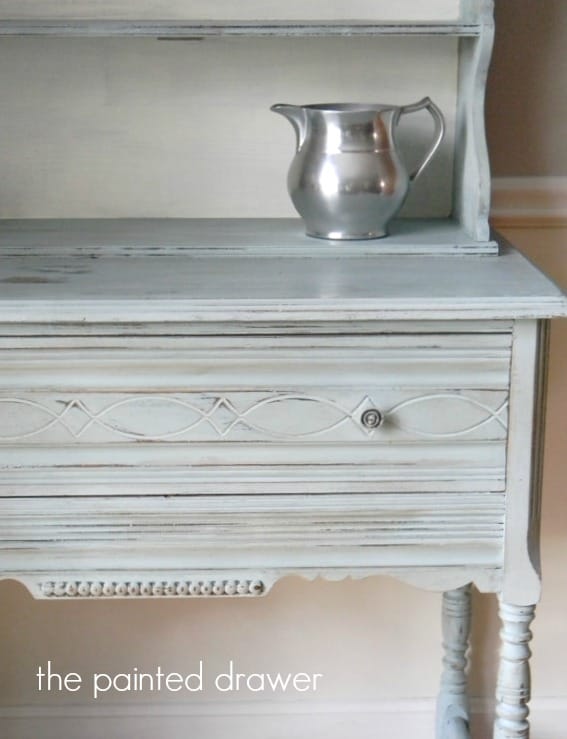 The other flash from the past is this fantastic french cabinet.  I purchased this off Craigslist and had my husband drive into downtown DC to pick it up.  I added a wash of Annie Sloan Old White over the original hand painted details.  It added softness without destroying the integrity of the piece.  This also sold at my first Luckett's market.
There you have it!  I'm glad these finally had their chance to shine!