This post is dedicated to the poor, under appreciated Annie Sloan chalk paint color, Versailles.  It just doesn't seem to ever get any notice and languishes in the background behind the oh, so popular French Linen and Paris Grey.  Versailles is one of my favorite colors from Annie Sloan and I used it on my Sophie's desk.  I applied Versailles with a wash of Old White and created a lovely little desk for my little girl.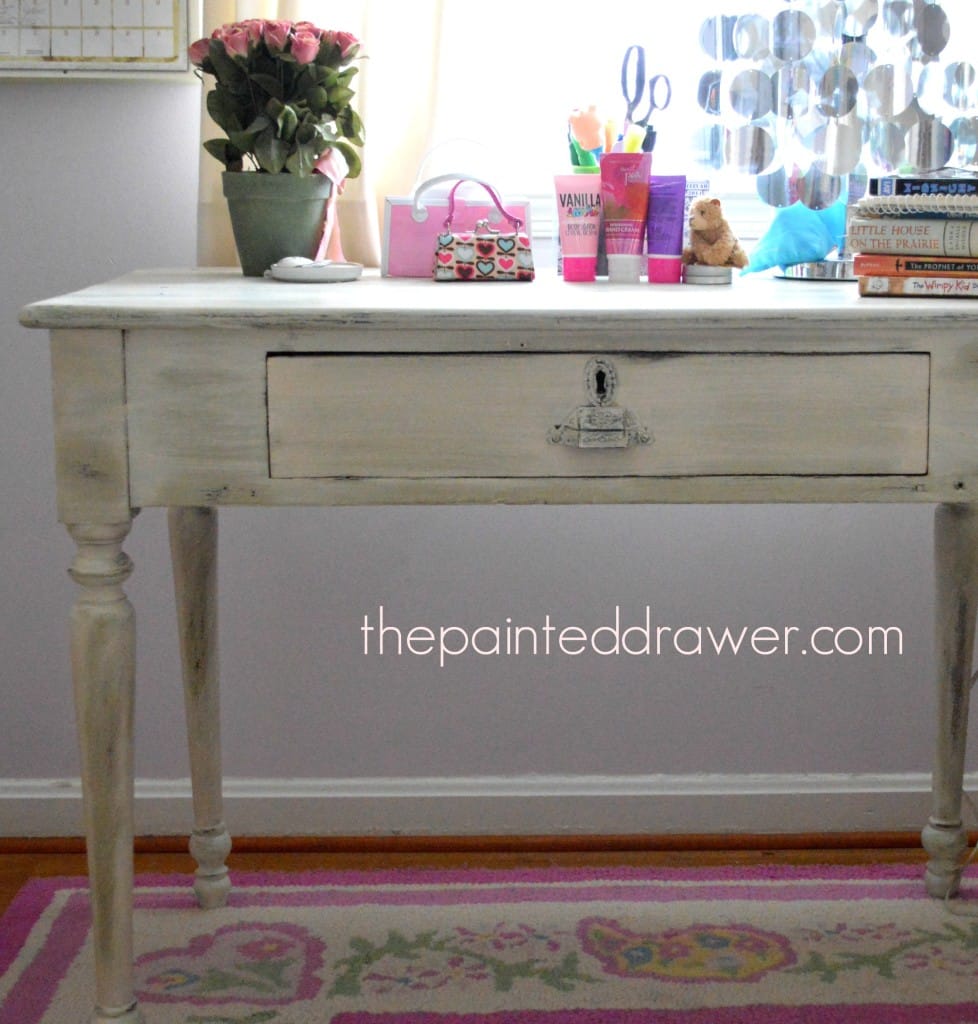 I also love to use Versailles as a wash over blue.  This is how I created the beach glass look of the dresser below.
Versailles is also in my bedroom. I used it to paint my cedar chest.
Just had to give this color a boost!