Well, yesterday's favorite find (Davis Chest) is in progress.  I really just couldn't wait to get my hands dirty with this one – literally.  I happen to love a project that needs some elbow grease!  The reward is that much greater.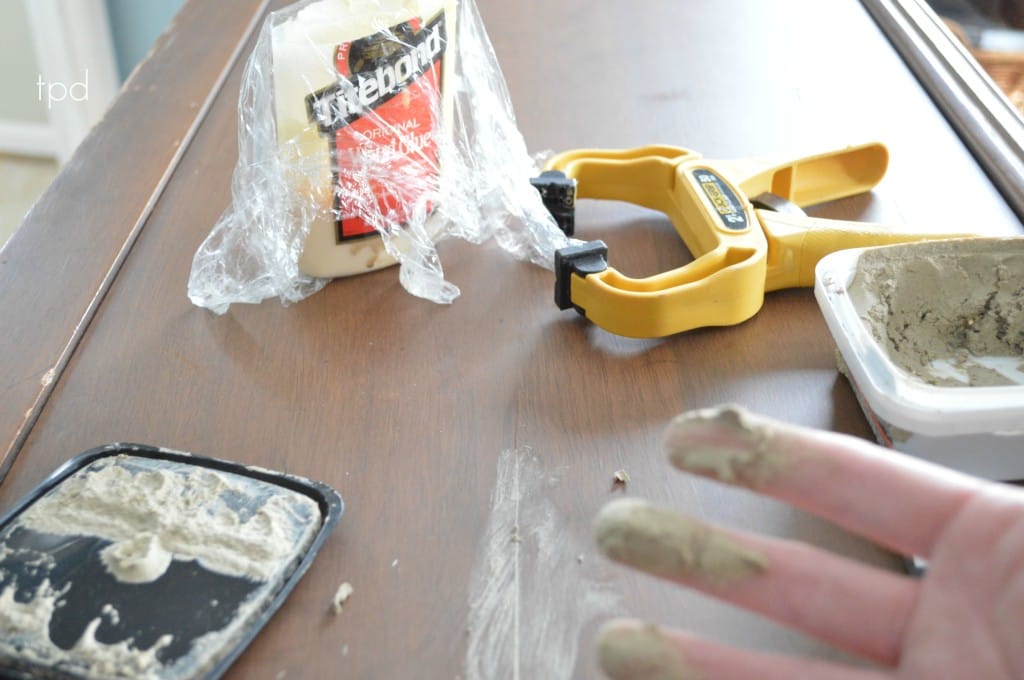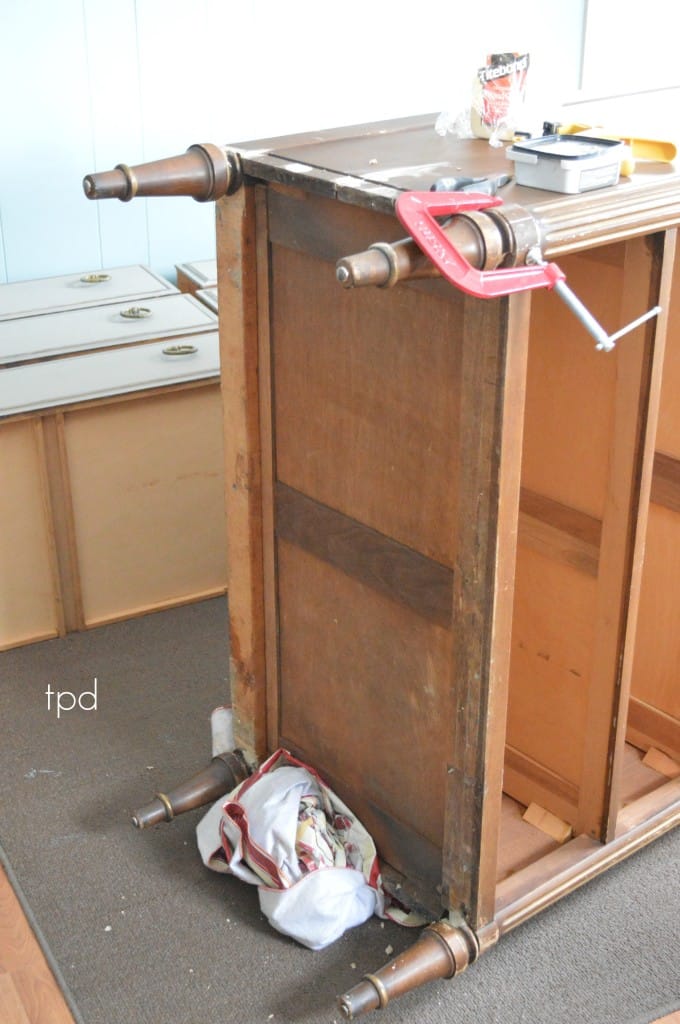 Is there any lovelier color combination than Annie Sloan French Linen and gold?  I think not.  This is the direction I am headed.
One coat done on the drawers!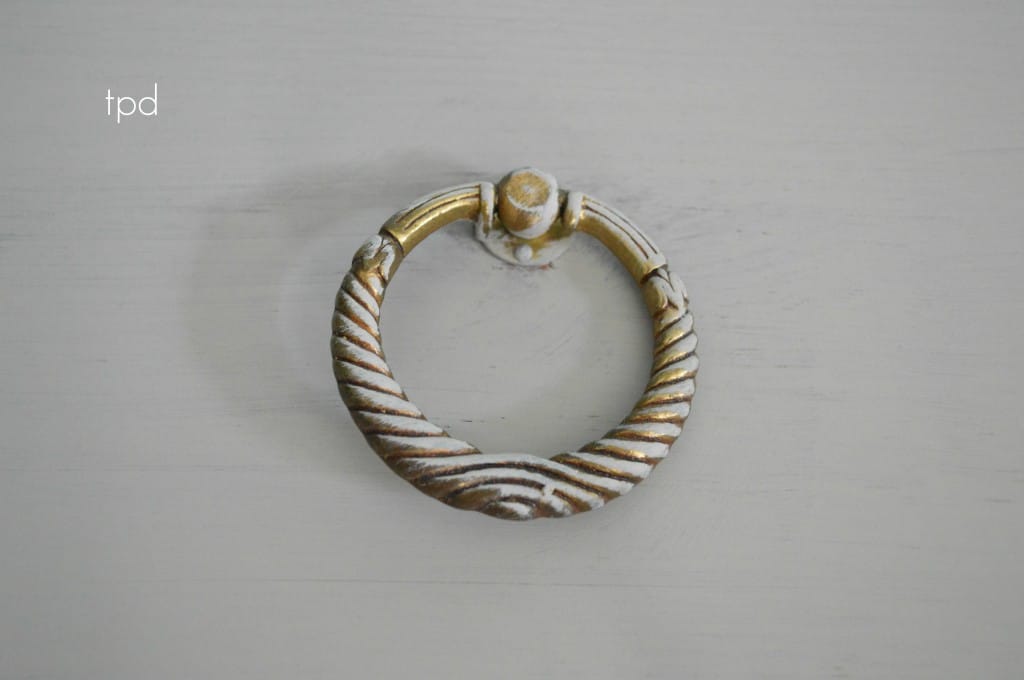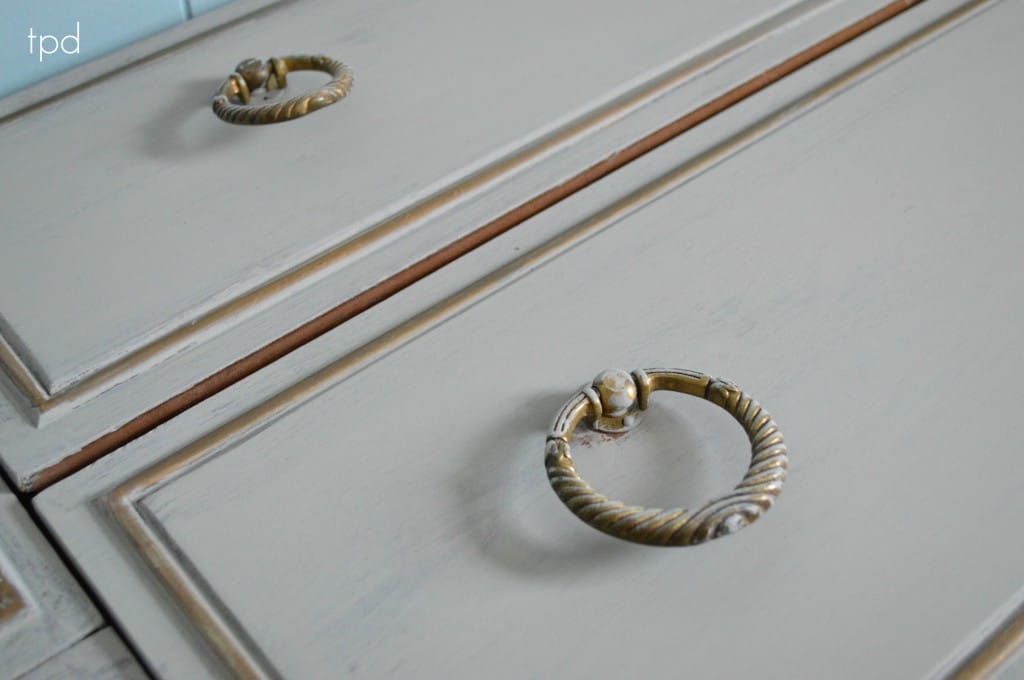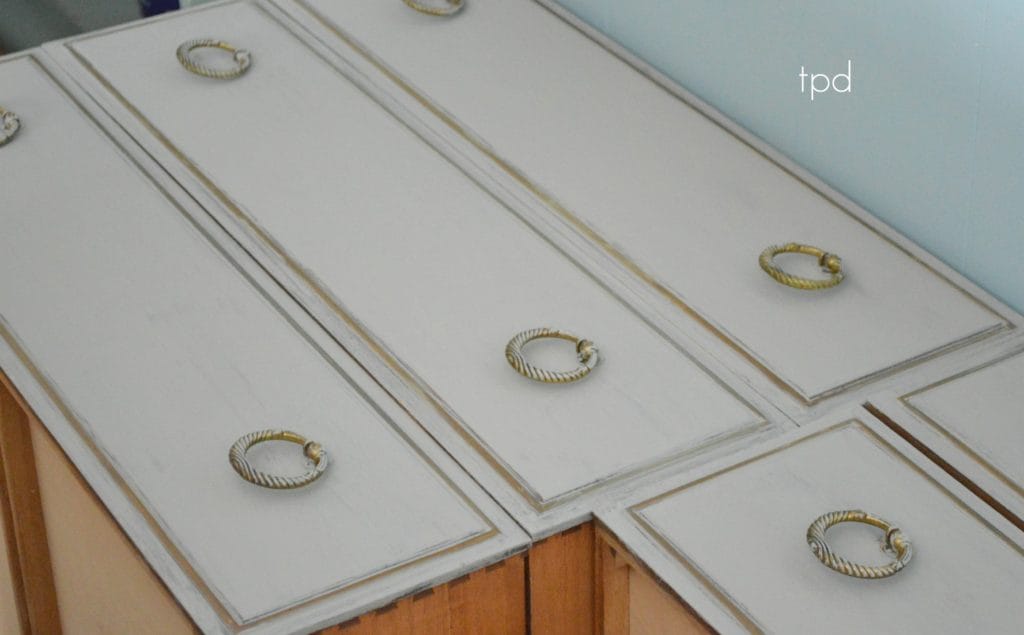 It's getting there!
Join the Fun! I Always Love More Subscribers!