I participated in my first Luckett's market in May, 2012.  I had just started my business and consigned a few pieces to Kelly of Stylish Patina.  She had them in her space and a few sold.  I was hooked! My girls and I had such a great time wandering around the market.  There was so much to see – the Luckett's Spring Market is just amazing.  Here we are meeting Marian (Miss Mustard Seed).  My girls look so little!
Spring 2013, I made sure to grab one of the few open slots.  I spent countless days and hours preparing.  Unfortunately, these open air events are under the complete mercy of the weather and that weekend, it rained.  I still did fine with my sales but it was incredibly stressful.  I only had one tent and had to push all of my furniture under it to keep it from getting wet.  We had friends who lent us another tent but it was pouring as we assembled it.  It finally dried out and the weekend improved.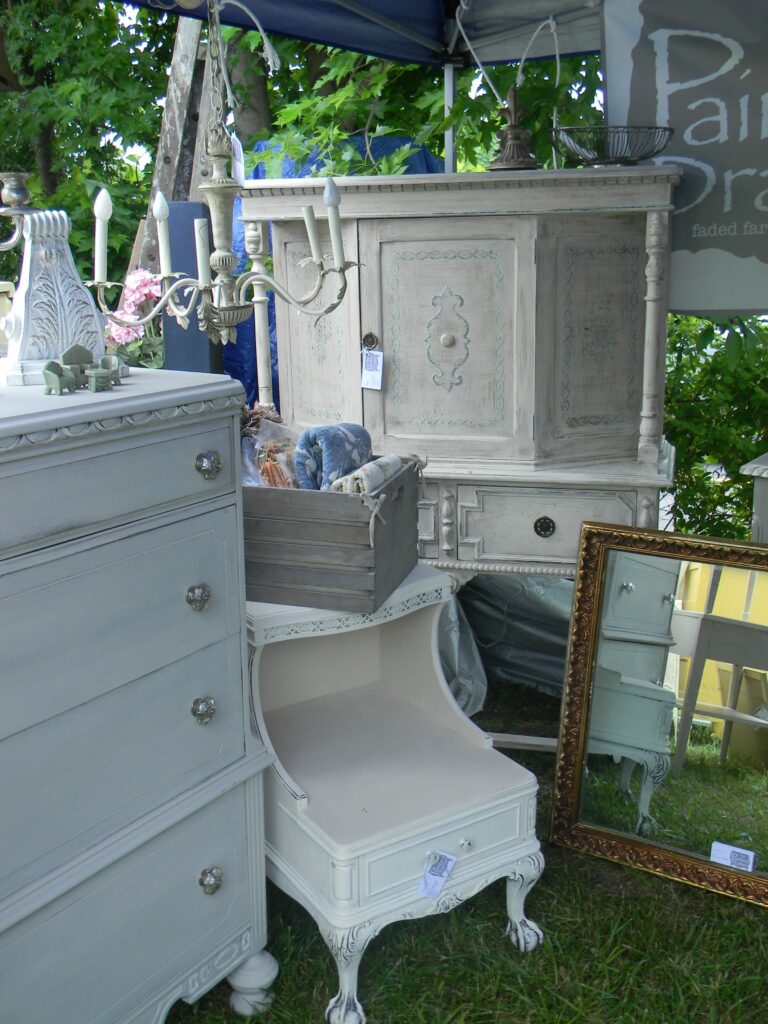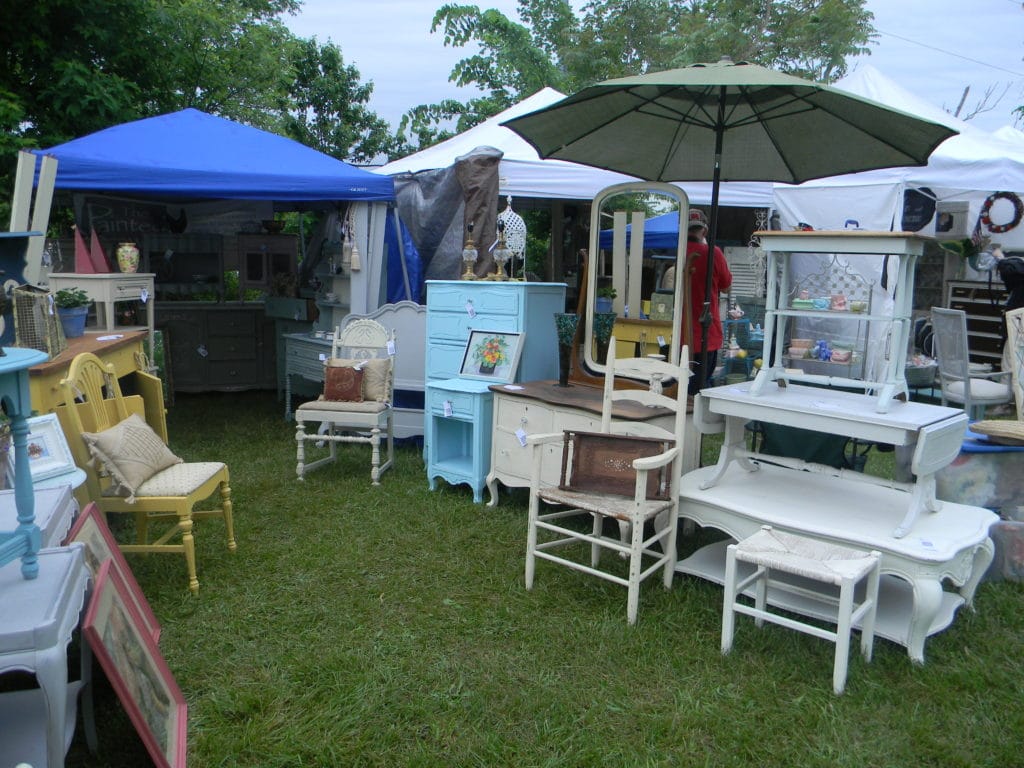 Come that fall, I signed up for the first Luckett's fall/holiday market.  This time, it was gale force winds that were the issue!  I almost lost a large cabinet before a super nice vendor and I grabbed it just as it was about to come down. Again, it was exhausting but we enjoyed ourselves.  It became a true family affair.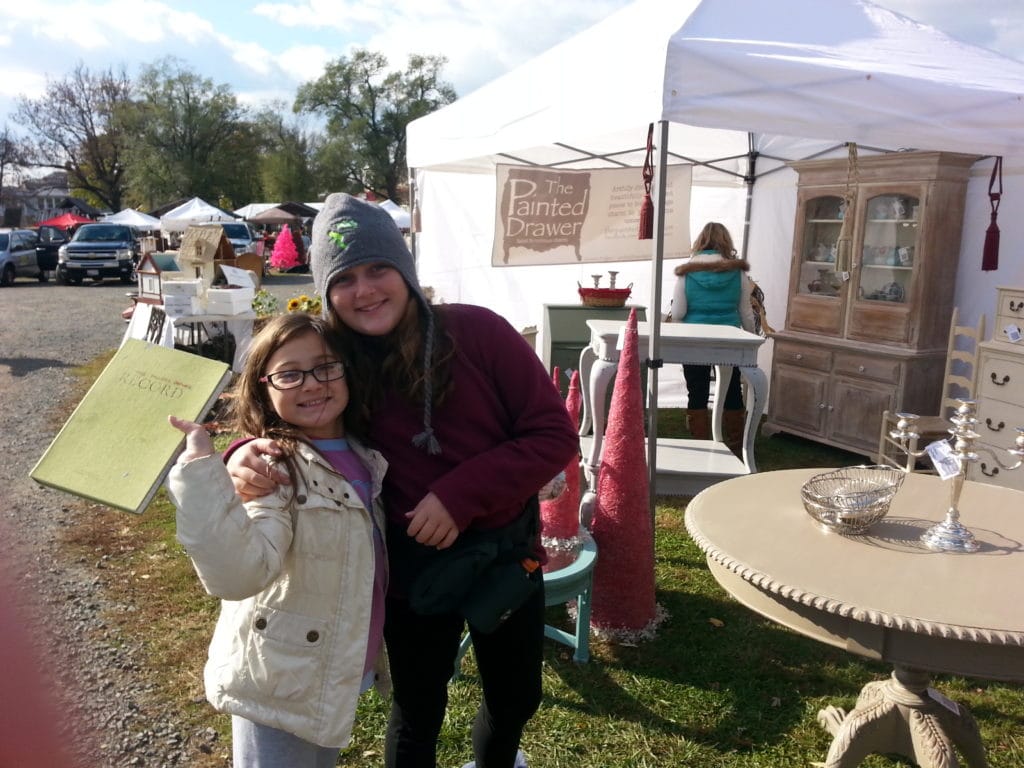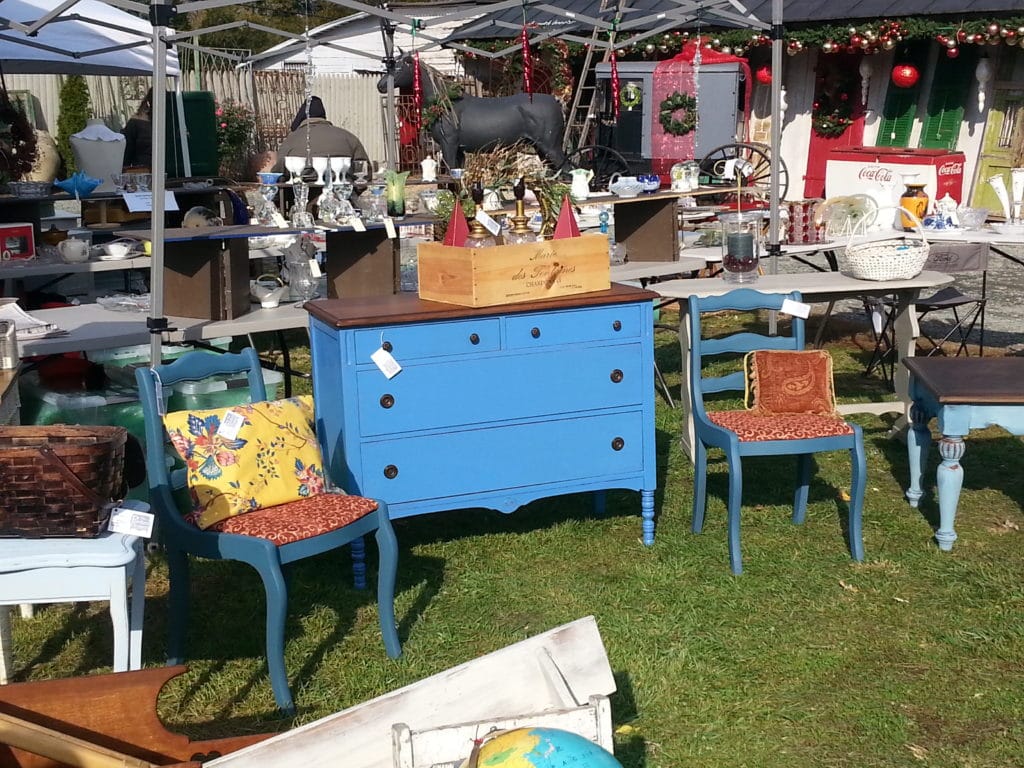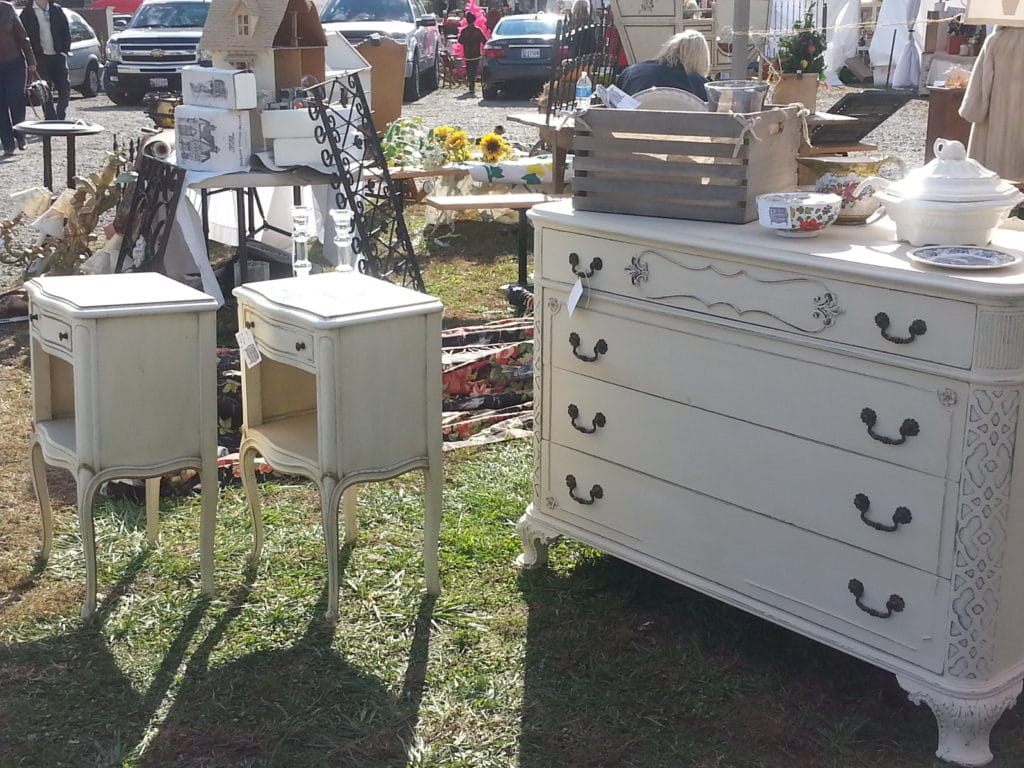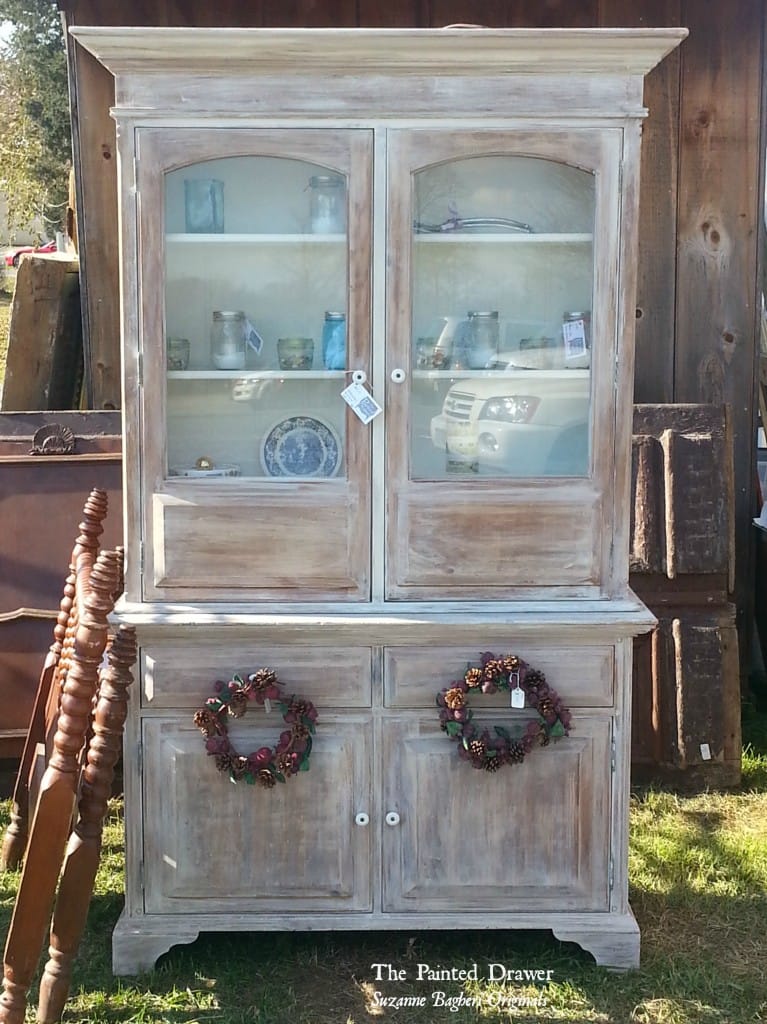 Spring 2014, I rented two spaces and had two tents ready to go in case of rain.  This time, the skies opened the day before with a torrential downpour.  Trying to set up in a muddy field was more than difficult.  Our truck got stuck and it was really, really stressful.  I injured my shoulder pretty badly by lifting heavy furniture and traipsing through muddy fields with it.  Parking the day of the event was total chaos as all of the fields reserved for parking were unusable due to the mud.  It took people literally hours in traffic to get there.  The guys that work at Lucketts actually carried a large china cabinet at least a mile to one customer's car.  They were fantastic.  Again, it improved as the weekend progressed and at the end of the day, I was happy with how we did.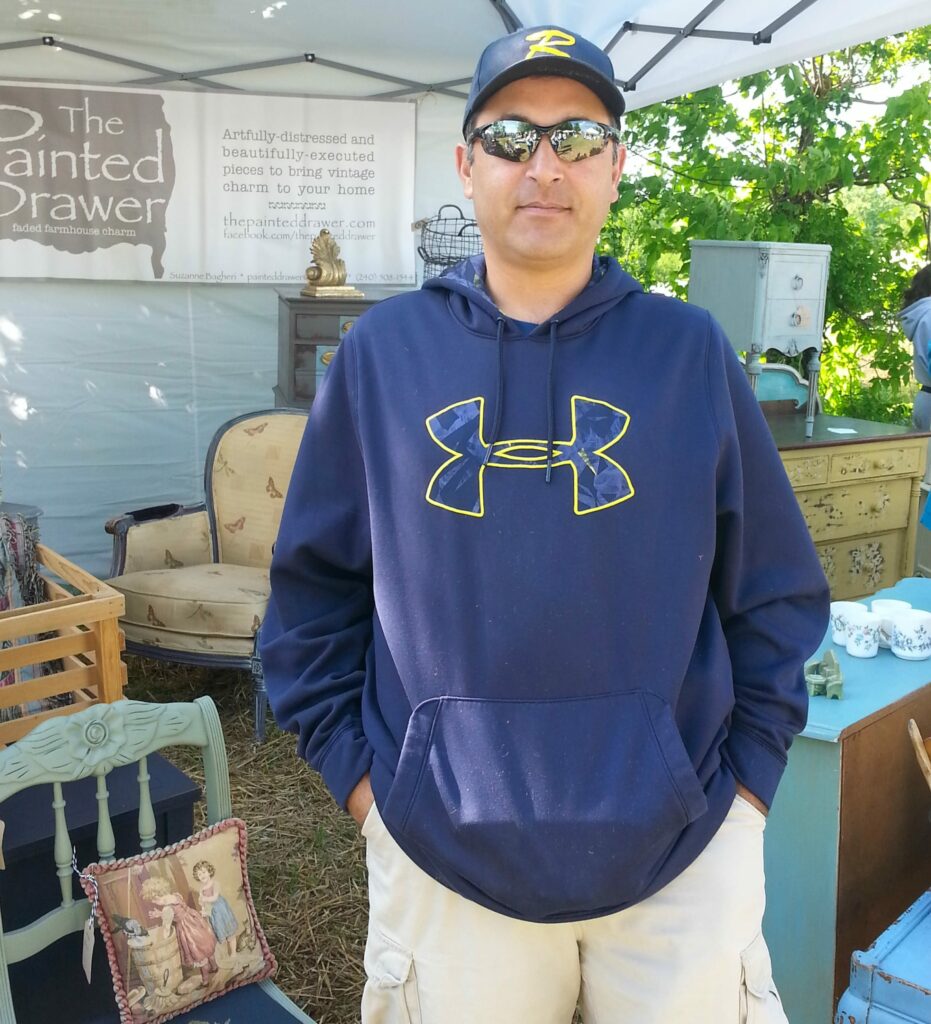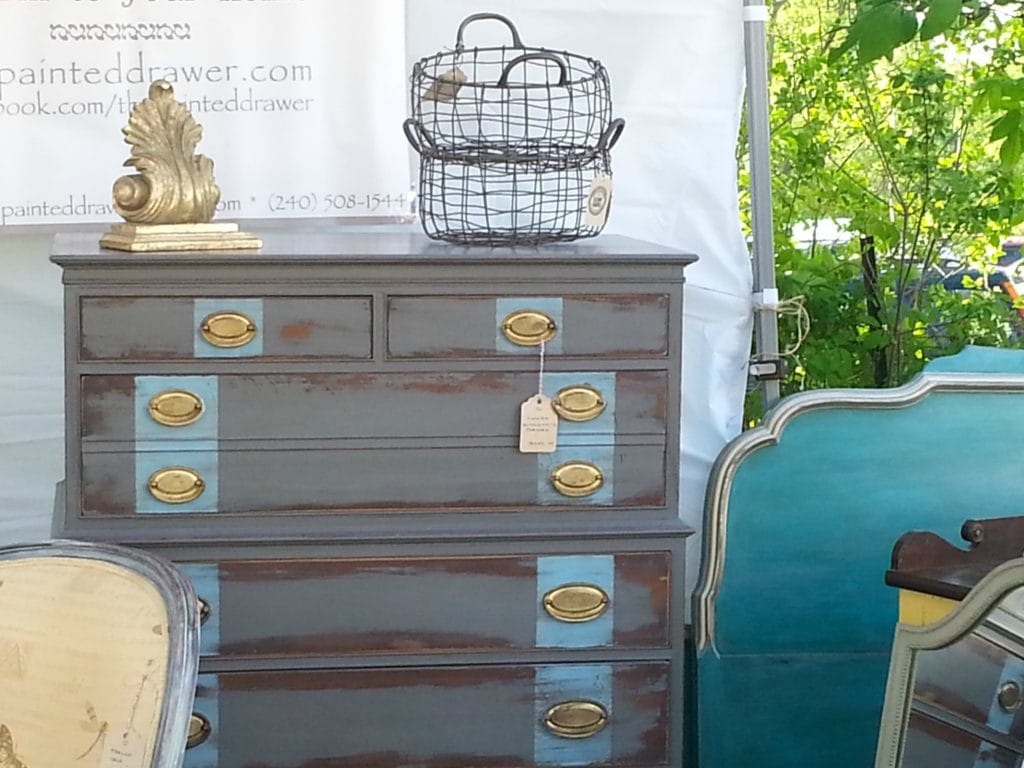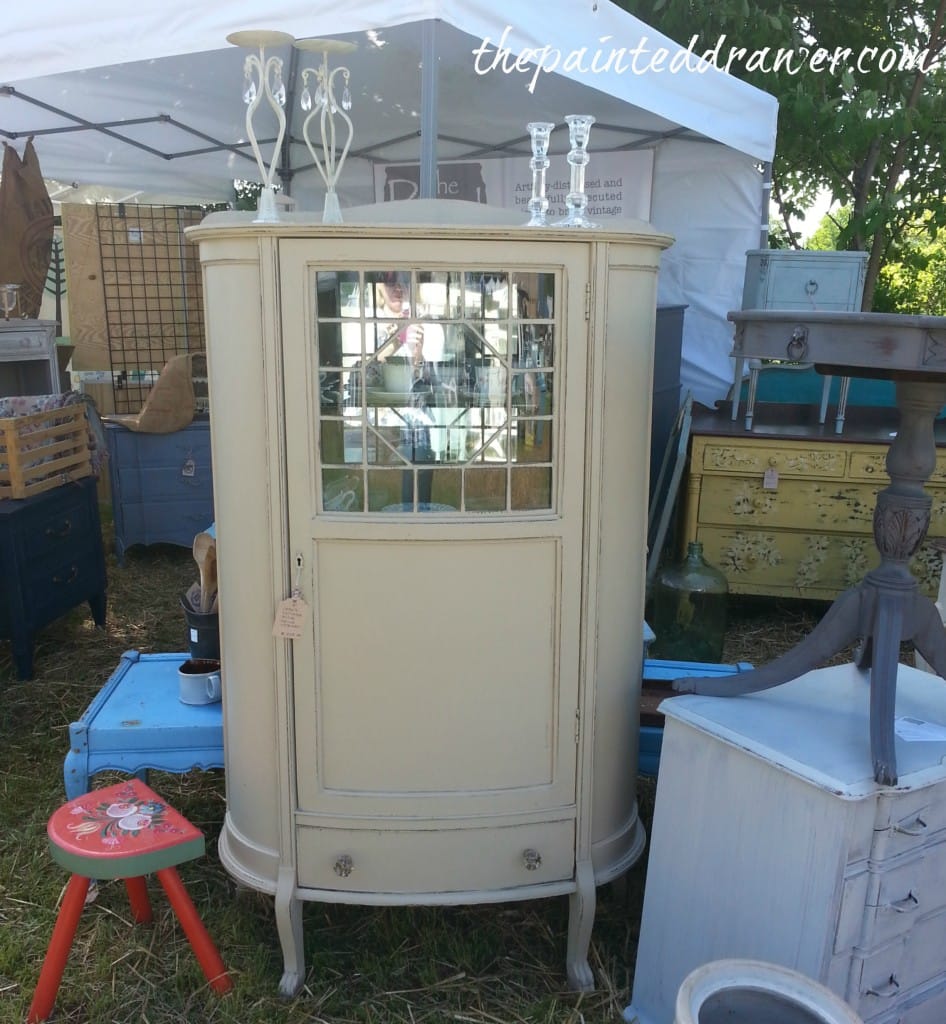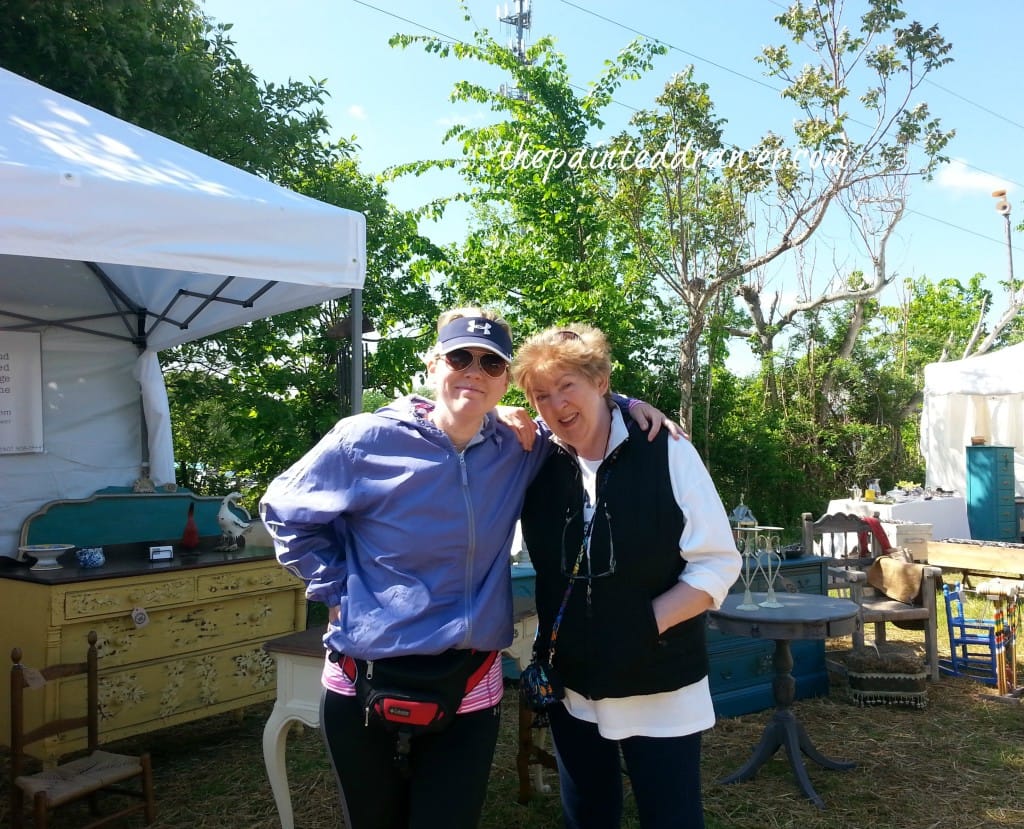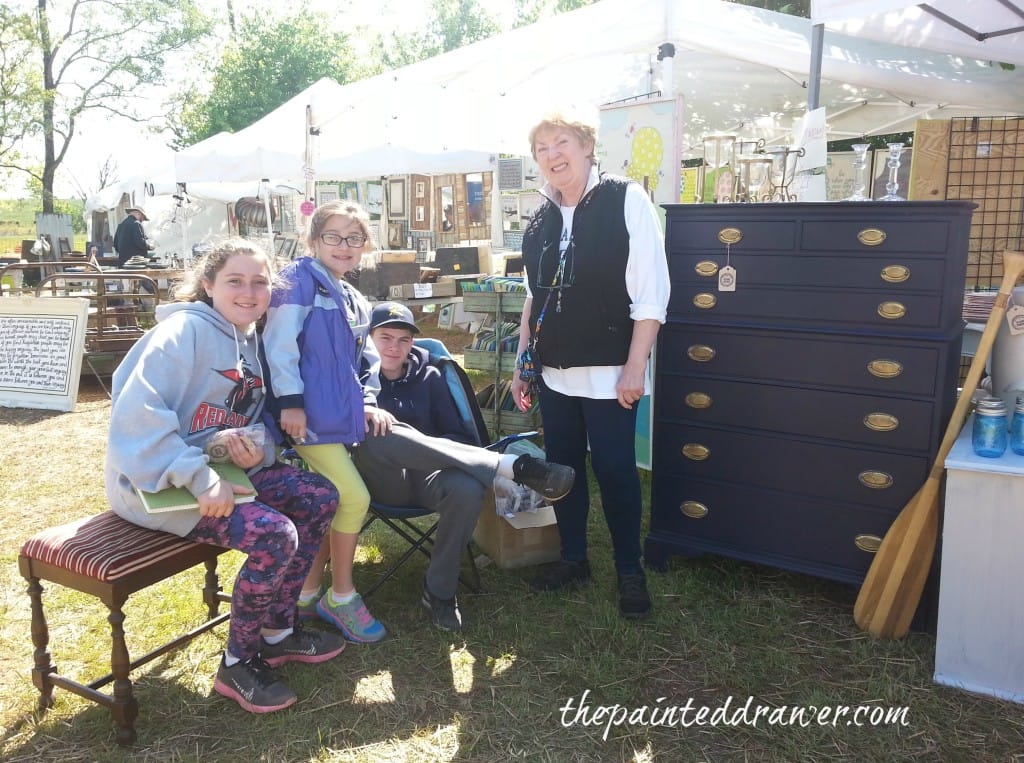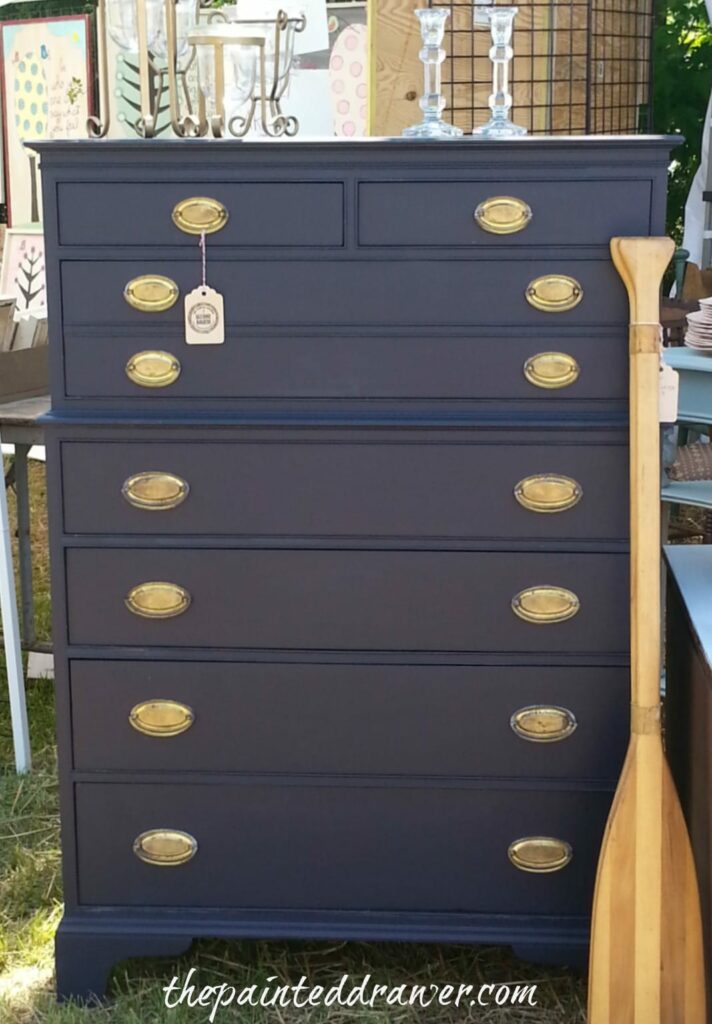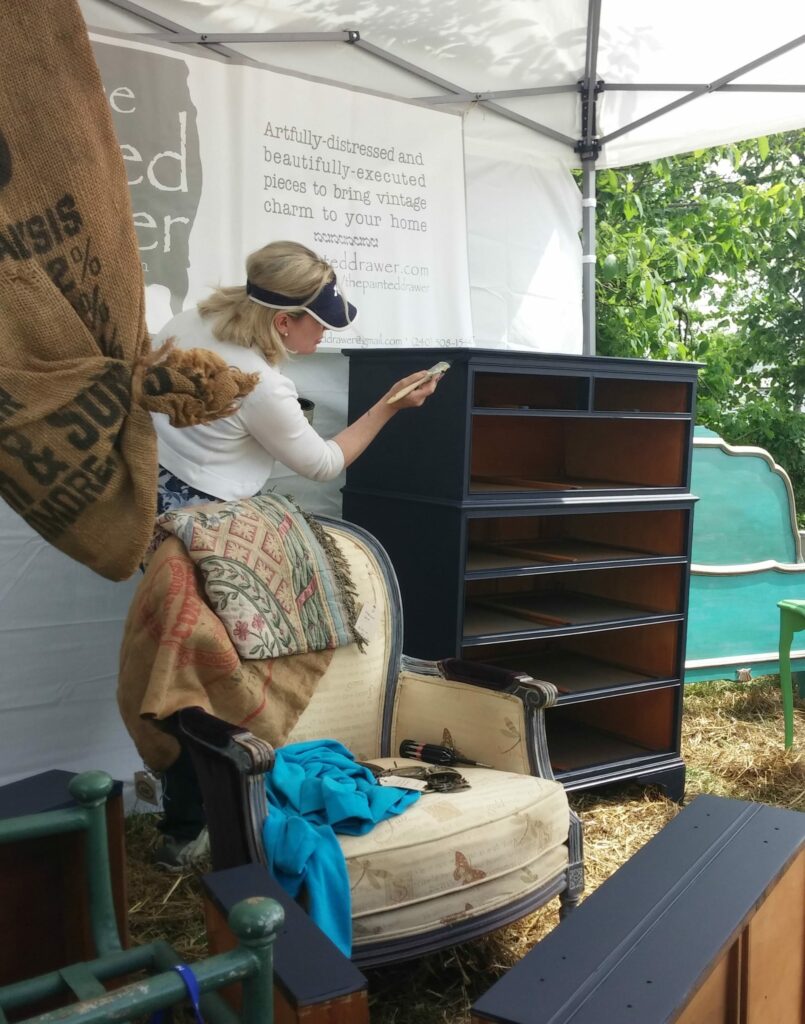 Unless you have done one of these outdoor markets, you have no idea how exhausting it is.  The prep required during the weeks and months prior, the renting and loading and unloading of the truck, setting up tents, arranging the furniture, pricing the furniture and staying on your feet from sunup to sundown and being at the complete mercy of the weather.  Because of my shoulder, I have made a difficult decision and am going to pass on participating this spring.
The strange thing is, although it is so hard and tiring and painful, it is so much fun!  Meeting customers and chatting with other vendors is really is a blast.  My girls are disappointed that we are not participating this year.  They love running around Lucketts the whole weekend and buying trinkets.  I just need to rest my shoulder for now.  Maybe next year and I wish all the other vendors the very best of luck!
Join the Fun! I Always Love More Subscribers!
Linking To: