Yesterday, I shared a few of my favorite pieces from 2014 and am continuing the countdown today!
Number 7: The Cottage Cabinet
This cabinet was left in the trash and snow at my friend's apartment complex.  I brought it home, cleaned and shored it up.  All of the shelves inside were missing and getting new ones made was a little tricky as the cabinet is curved.  I created a template by tracing the top of the cabinet onto cardboard and then cut it down to size until the cardboard fit perfectly inside the cabinet.  I took the template and had the shelves cut at my local glass shop and they fit like a glove.  Here is where the cabinet was found and the after.  A true trash to treasure!  I used General Finishes milk paint in Millstone for a cottage look.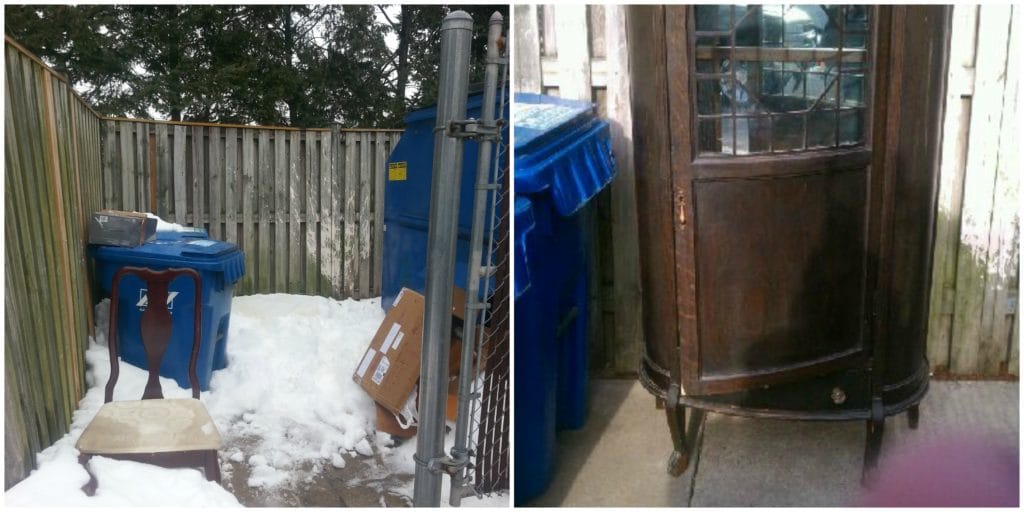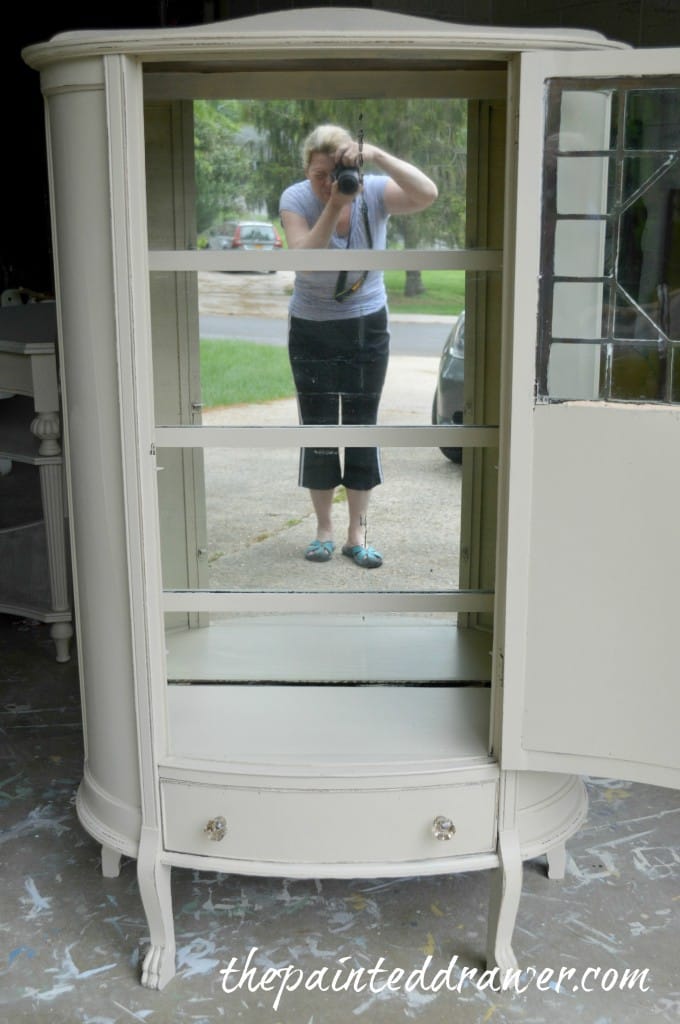 Number 6: Old Violet Love
I happen to love the Annie Sloan color, Old Violet.  It is blue with a hint of lavender and is a great color to mix with others or to add a wash to.  It creates a lovely, soft look on any piece and I believe it lends itself to my French finds.  It was the perfect choice for this gorgeous french dresser from the 1930's.  The piece itself was stunning and the paint and clear and dark waxes enhanced it.  The piece was sold with the nightstands pictured as a full bedroom set.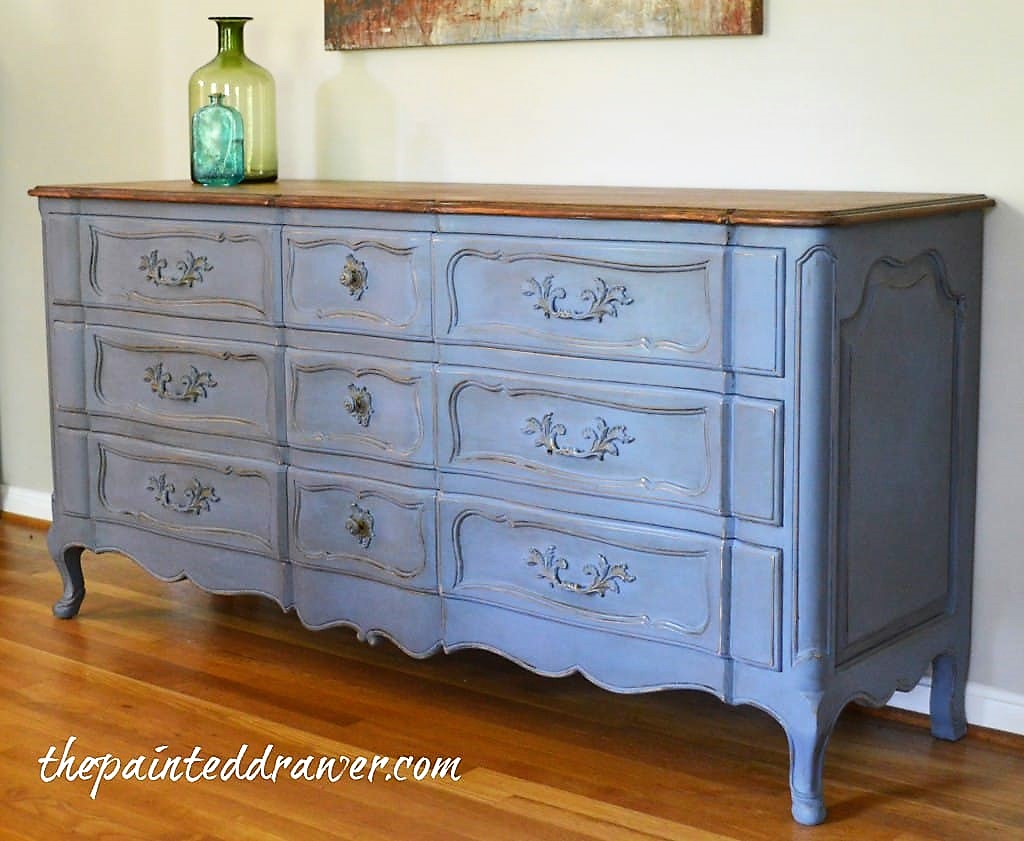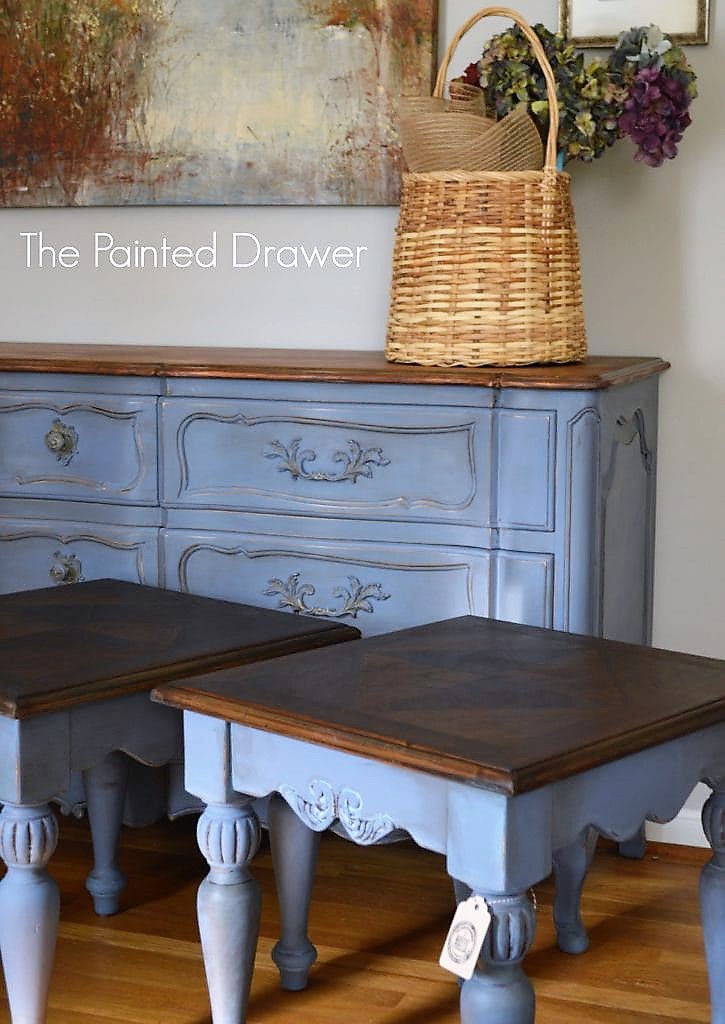 Number 5: The Midnight Sideboard
For someone who really never used black paint before, 2014 was certainly the year I went outside of the box!  I fell in love with the look and General Finishes Lamp Black.  This piece was a custom job for a client and the result was stunning.  The new glass pulls sparkle against the dark background and I only slightly distressed it to showcase its lines.  My client was thrilled and so was I when it was featured on Apartment Therapy!
Check in tomorrow as the countdown continues!