Here is the "before" of the gorgeous vintage sideboard that I just finished for a client. 
She decided to go with black (a little out of the box for me) and so, with trepidation, I opened my new tin of General Finishes Lamp Black.
I have to admit – I love, love, love the black!  It makes the piece look sharp and modern and the matte finish complements the age of the piece.  What a transformation!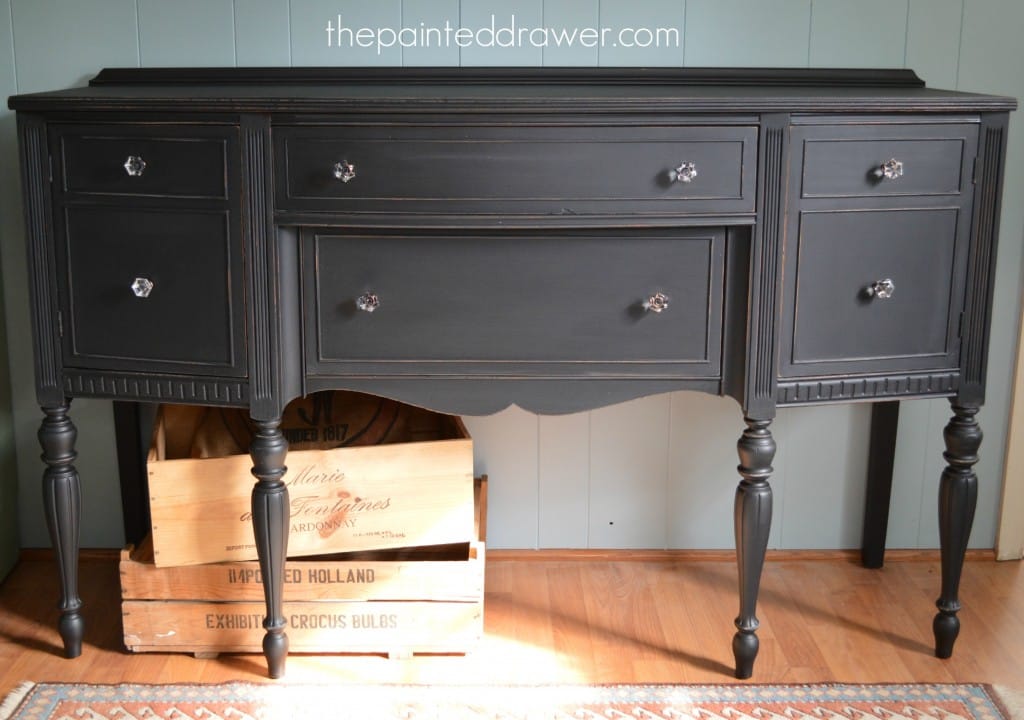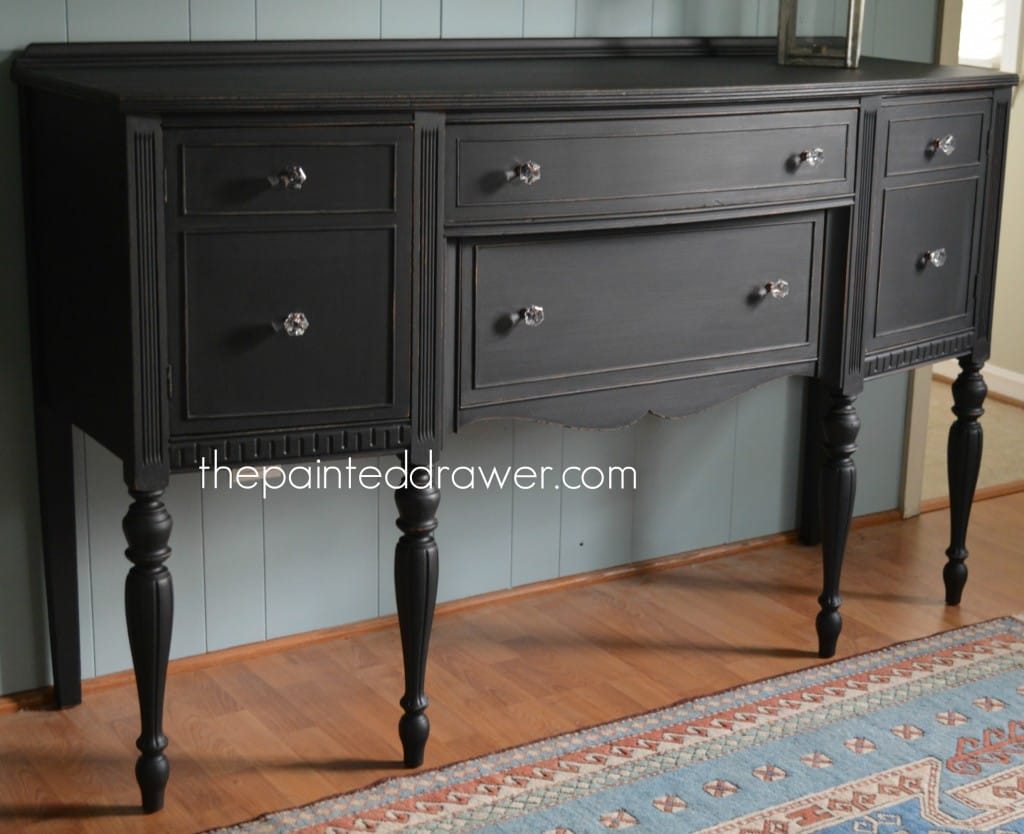 I changed out the old pulls for some pretty glass ones to add sparkle against the black backdrop.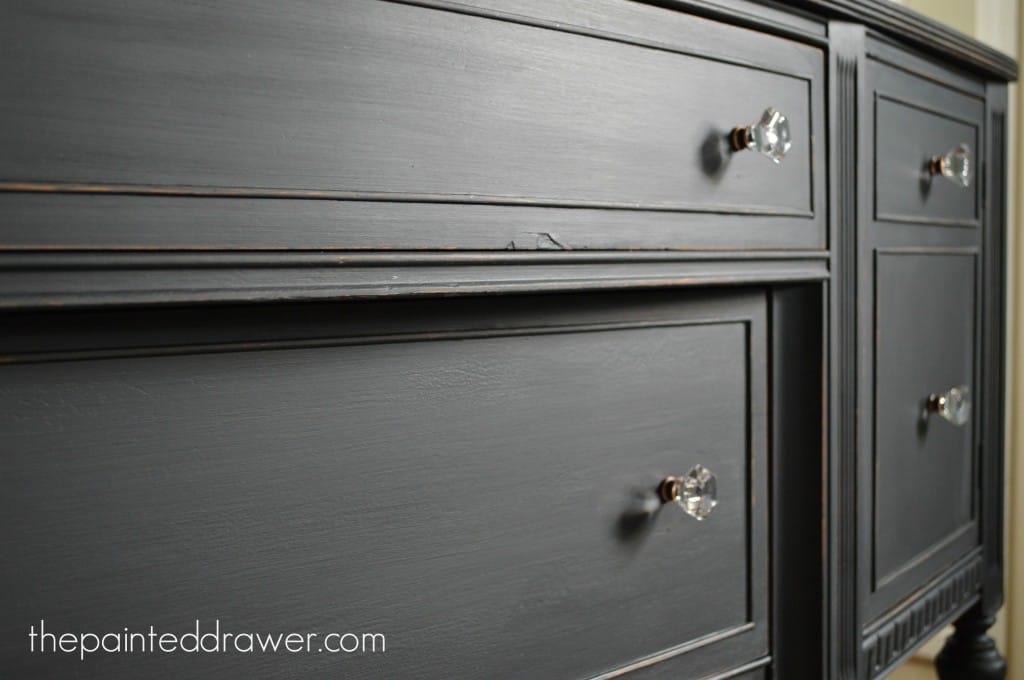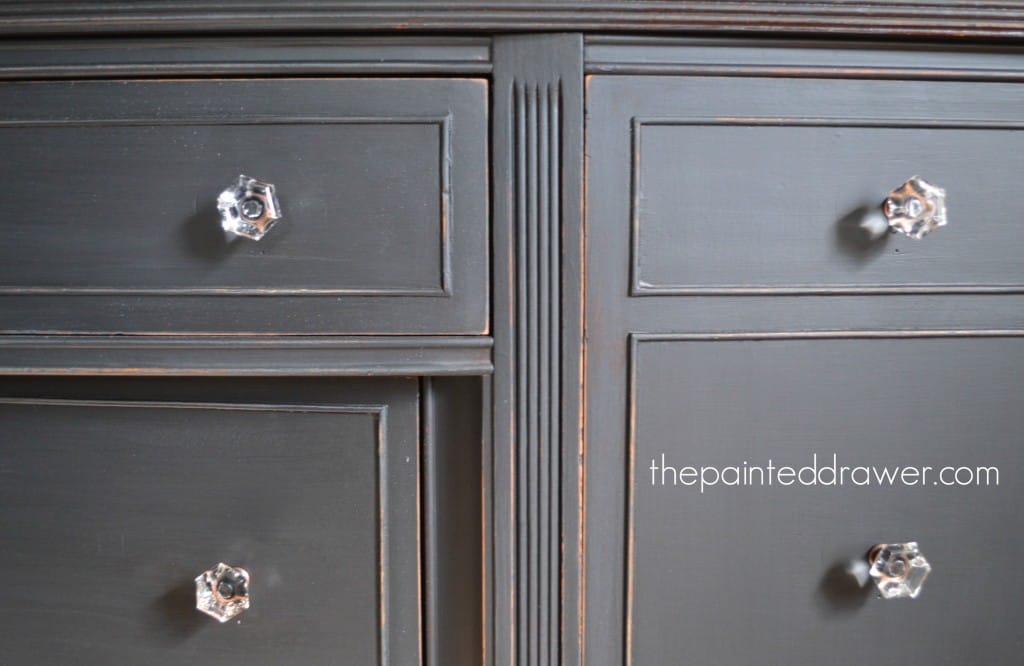 The piece was only lightly distressed, just enough for the details to pop out against the dark finish.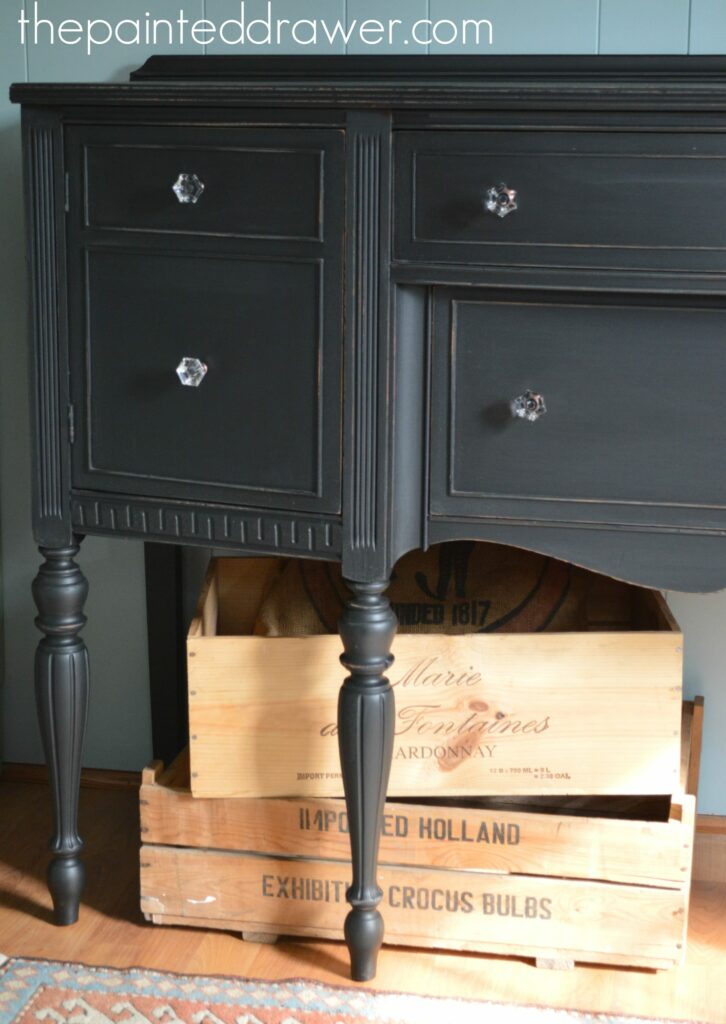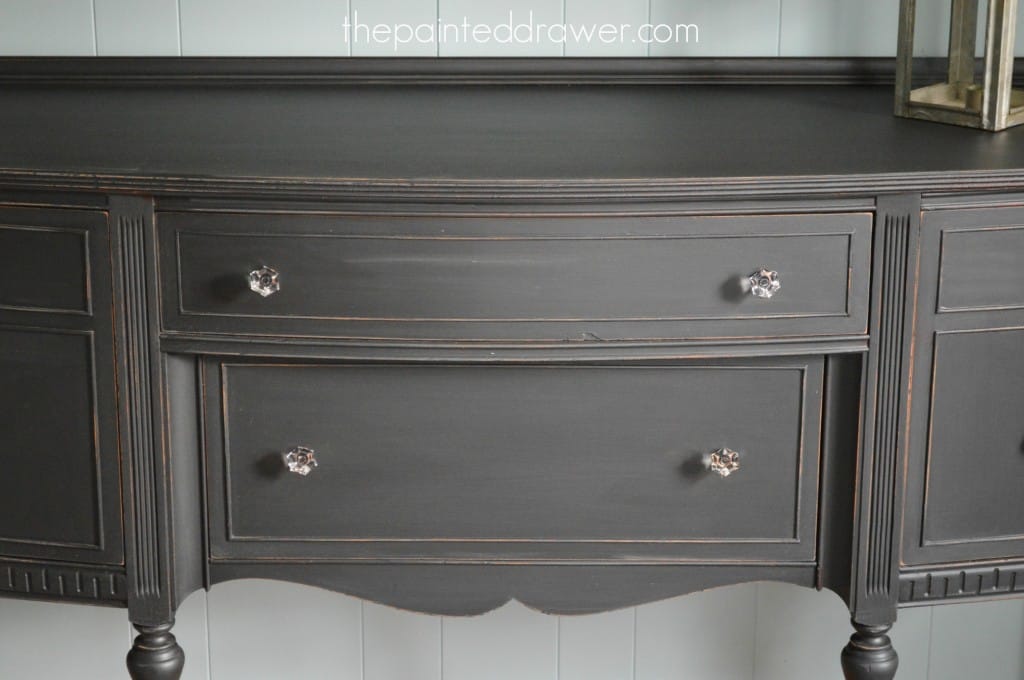 The Midnight Sideboard!