Wow, we are only a day away from New Years!  Let's continue the countdown!
Number 4: A Set in Coastal Blue
This was a beautiful bedroom set in excellent condition when I purchased it.  However, it was missing style and needed a makeover to give it new life!  General Finishes Coastal Blue is one of my favorite colors and it was perfect for this set.  I used two coats and then distressed it for a washed look – almost like denim.  I shined up the hardware and the brass played off the color beautifully.  A great transformation!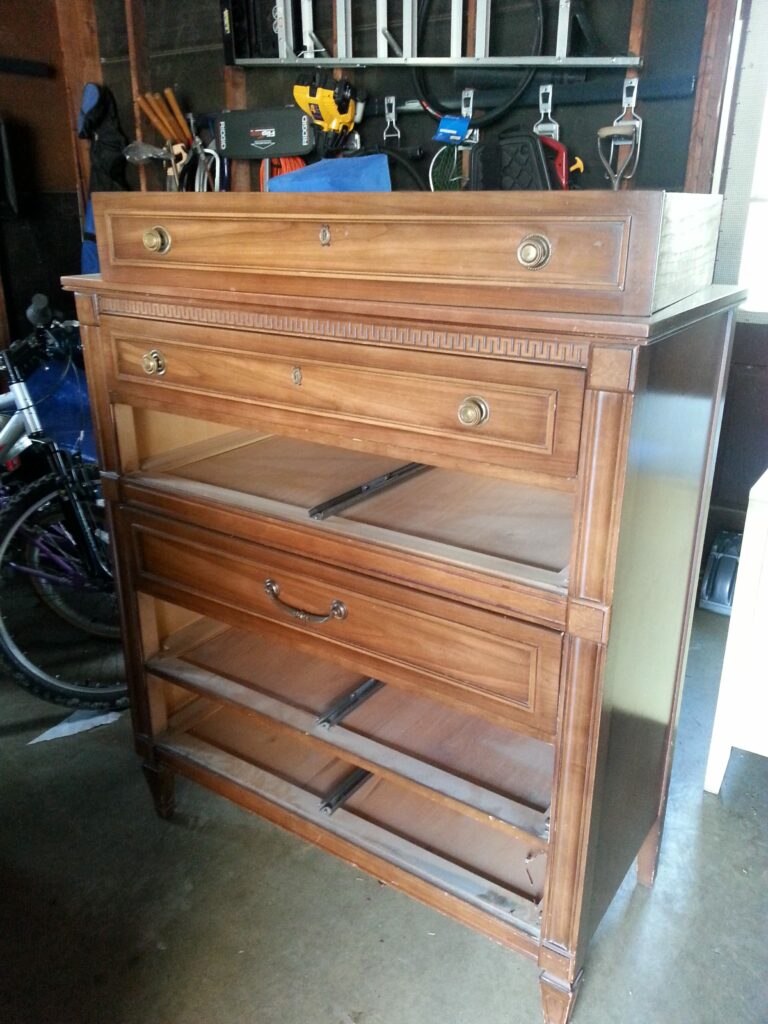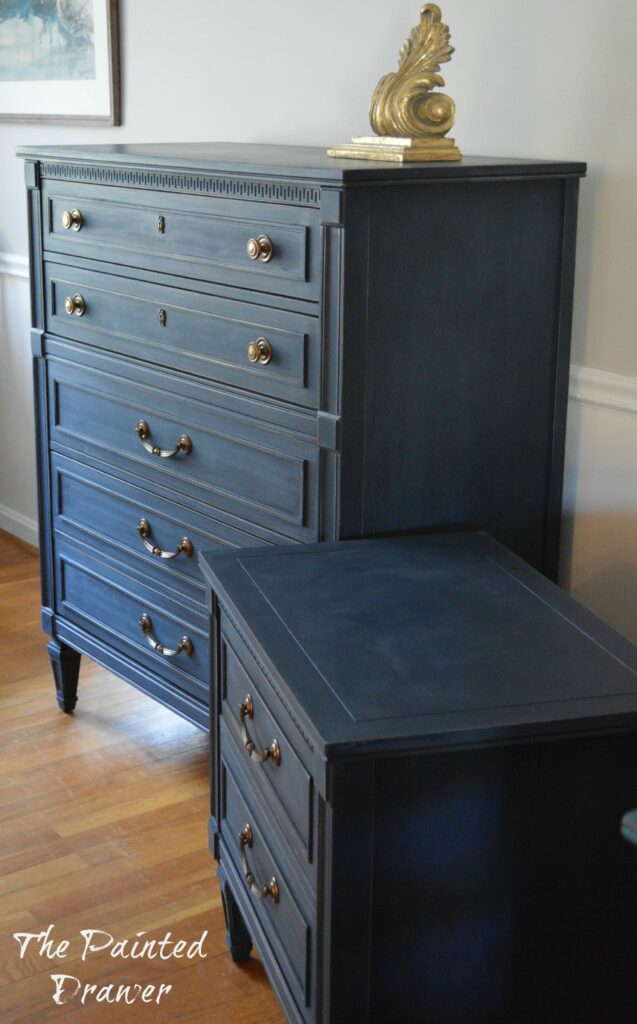 Number 3: A French Cedar Blanket Chest
This was quite the find!  I love french blanket chests and they don't appear very often.  When I saw this one, I was thrilled.  This piece was done in a true French blue – Annie Sloan Provence.  I used Martha Stewart gold paint to give the piece a bit of glamour and then waxed it in both clear and dark.  Voila!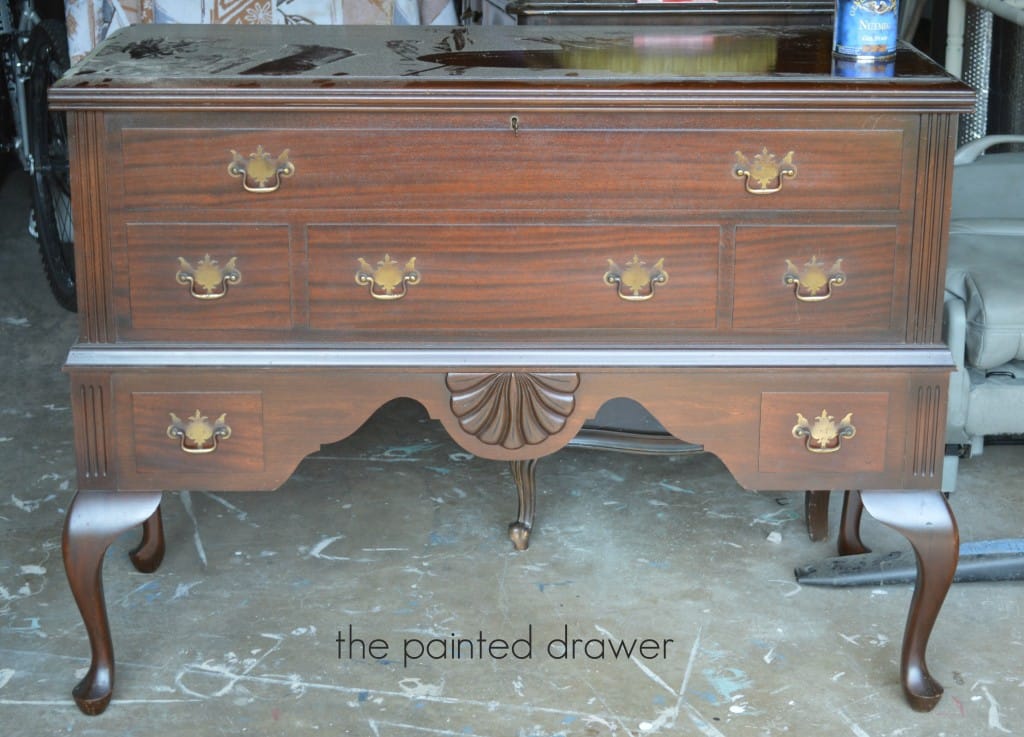 Number 2: A Chippy Mustard Dresser
This is the typical vintage dresser that had seen better days!  The piece was intact, its drawers all worked flawlessly and I knew exactly where I wanted to take this one.  I used General Finishes milk paint in the color Somerset Gold and then hand painted daisies along the drawers.  It was too "perfect" for my taste so I took my sandpaper and distressed it heavily.  This gave it the character I was looking for and a true farmhouse vibe!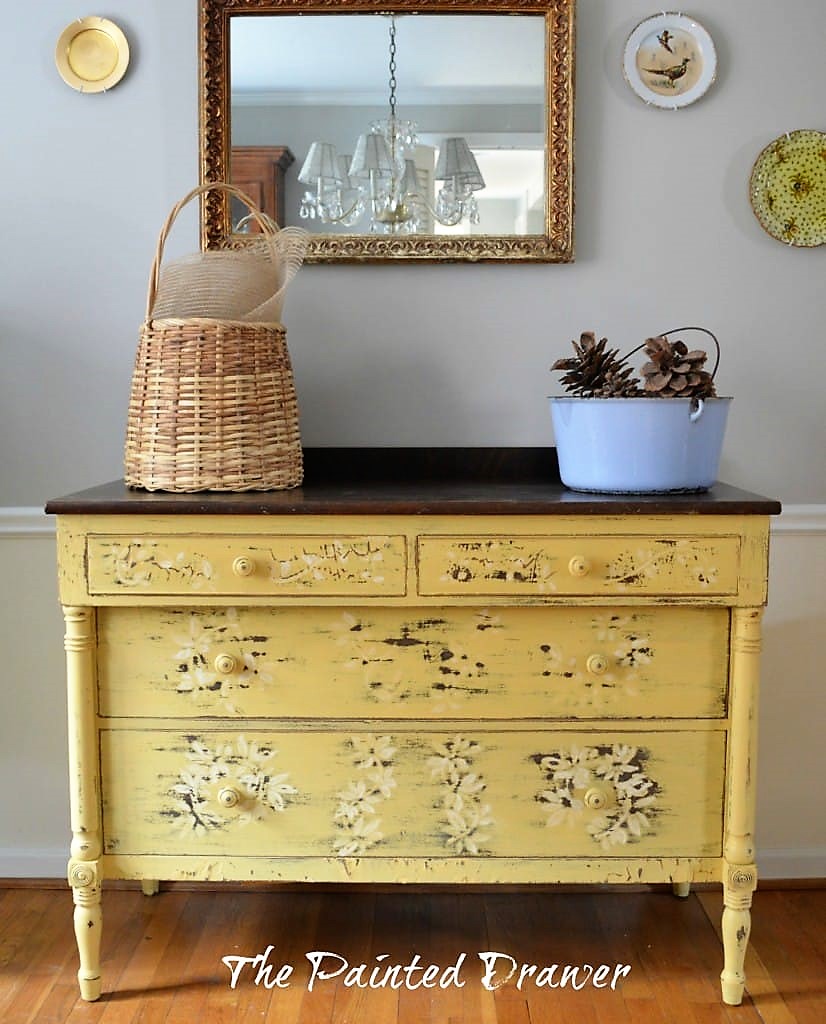 Tomorrow I'll share my number one pick and the most popular post of 2014!