I was contacted by One Kings Lane and asked if I would write a post about one of my favorite chairs – What Is My Chair Crush?  Mine happens to be a really neat chair I found in our local Restore that cost about $20.
When I saw the chair I immediately imagined it in an old French farmhouse, sitting in a big kitchen next to one of those huge fireplaces with a roaring fire (I have quite the imagination!)
I decided to give it a wash in Annie Sloan's Old Ochre and it really brought out the details.
Here you can see it in my living room (My Living Room and a Cost Breakdown).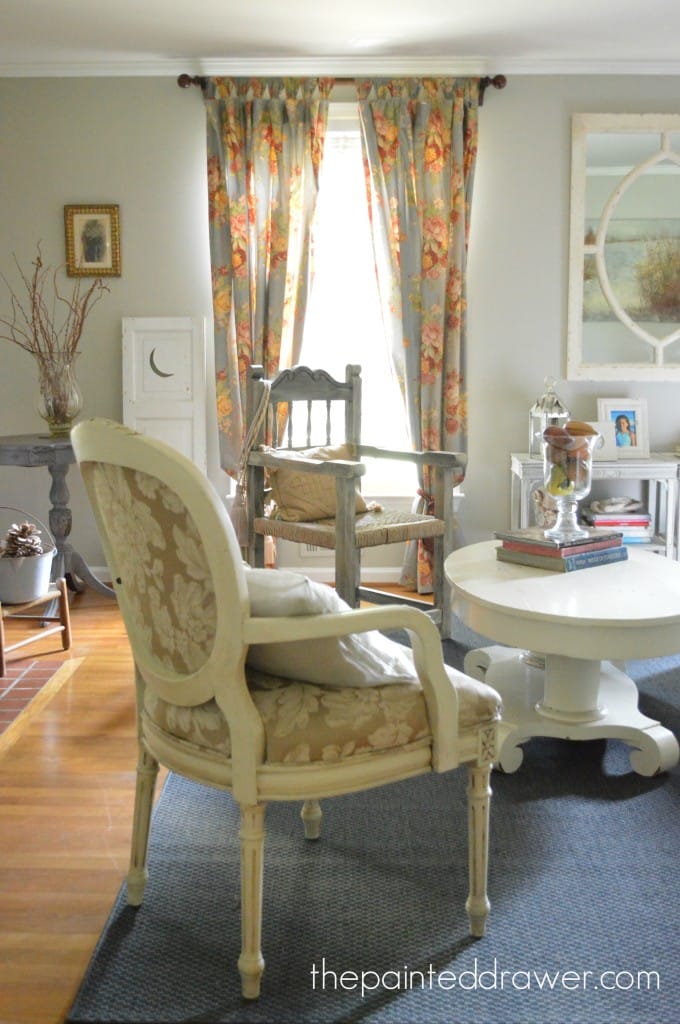 So, there it sat in my living room with my thinking how french it was until my mother spotted this book at her local secondhand book store – Mexican Style by Peter Aprahamian. 
It's a wonderful book with great pictures but the reason she bought it for me is on page 113 –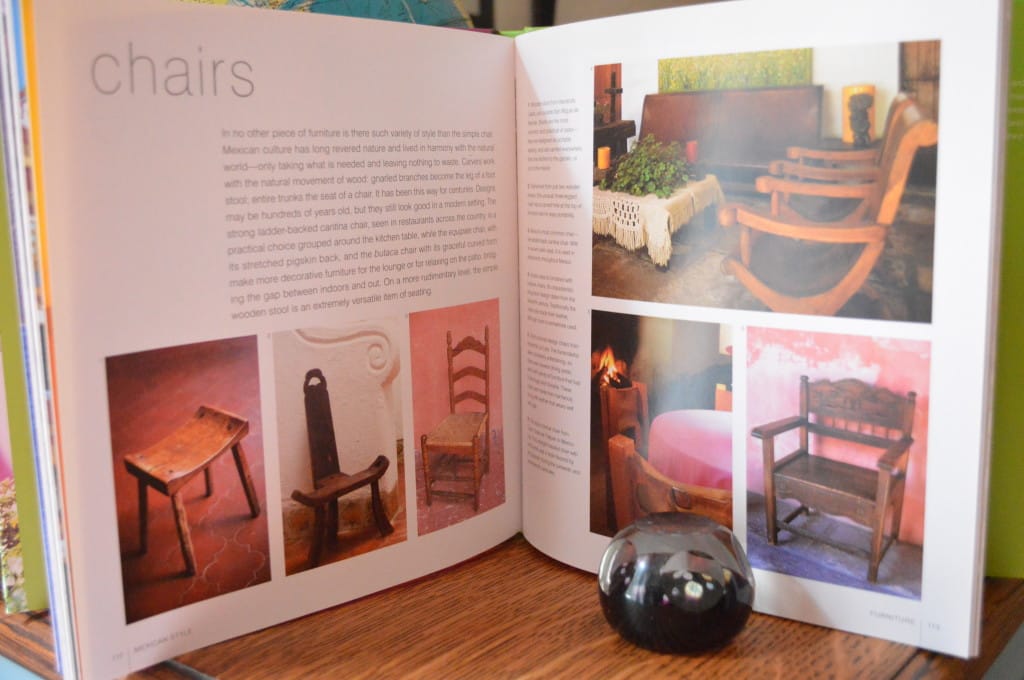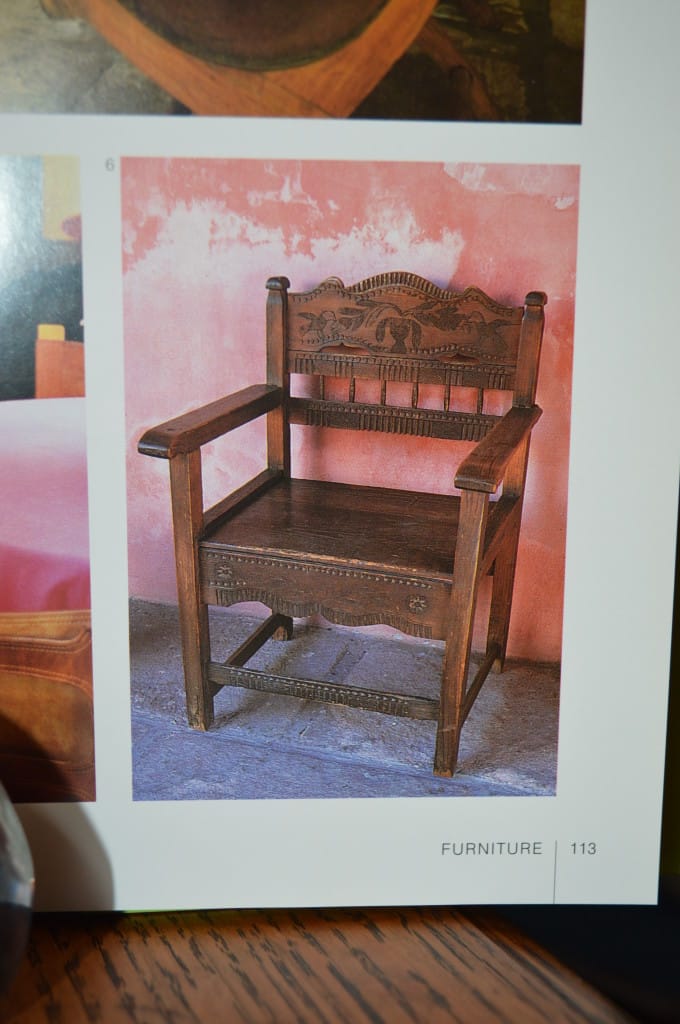 Can you believe it?  My chair is Mexican!  Check out these great chairs over on One Kings Lane (link here) and get some inspiration for your chair crush!
Join the Fun! I Always Love More Subscribers!