It's Monday and am I glad to start a new week!  Last week was a bit trying with lice and negativity on the blog.  In case you missed it, my family room redo for fall was featured on Hometalk and I was so excited.  I received over 200 comments and most were wonderful.  A few were just really wacky – like the comment that there must not be a man in my house – and I thought you all would get a kick out of them and shared a few.  However, my sense of humor was misinterpreted by a viewer who thought I was mean spirited and unable to take criticism – the exact opposite of what I had intended with the post.  It was all in fun – how could it have been so misinterpreted?  It was upsetting so I decided to delete it.  I'm just out to share ideas and inspiration and laugh along the way – I never intend to promote negativity.
Now on to this week's Favorite Find!  I found these last week and was thrilled as they don't appear very often.  A set of nesting tables in really good condition.  They are beautifully made with notches inside the legs for the the tables to slide into.  They are marked Wells Furniture, Roanoke, VA.  My little Lucky is photo bombing these pics 🙂
These will make such a useful addition to a room.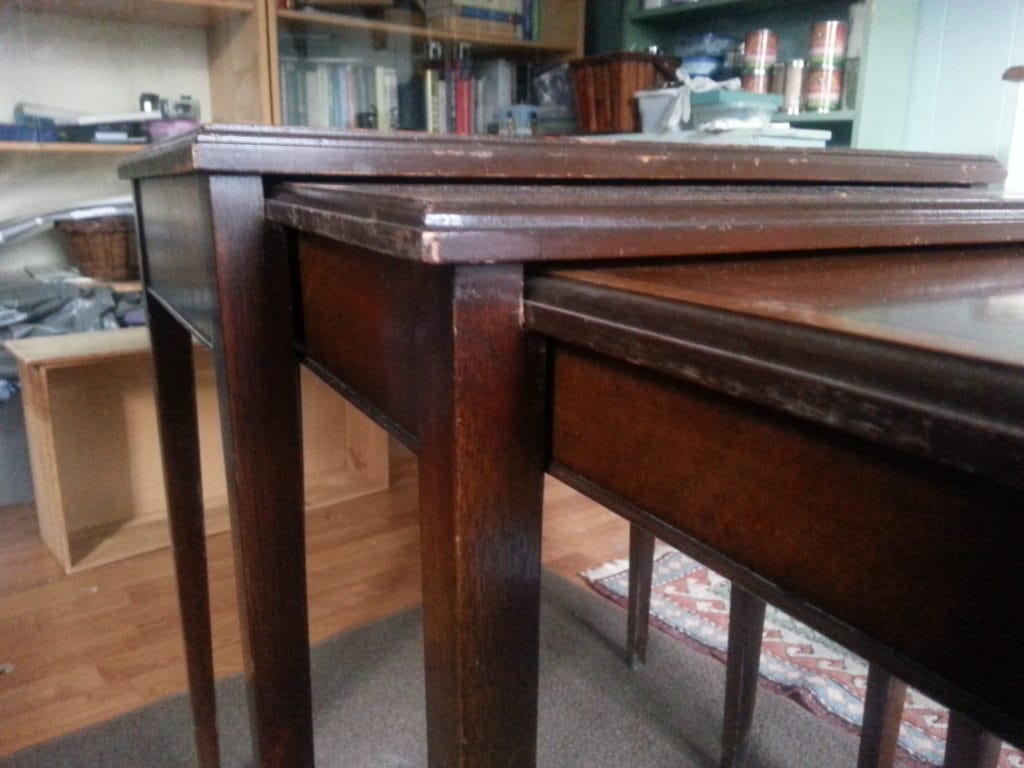 The only issue (other than the scratches, etc.) is that a few are missing the round piece that attach to the bottom of the legs.  They all need them to be level – as they slide into each other – so Lucky and I will head to HomeDepot and see what we can find to attach.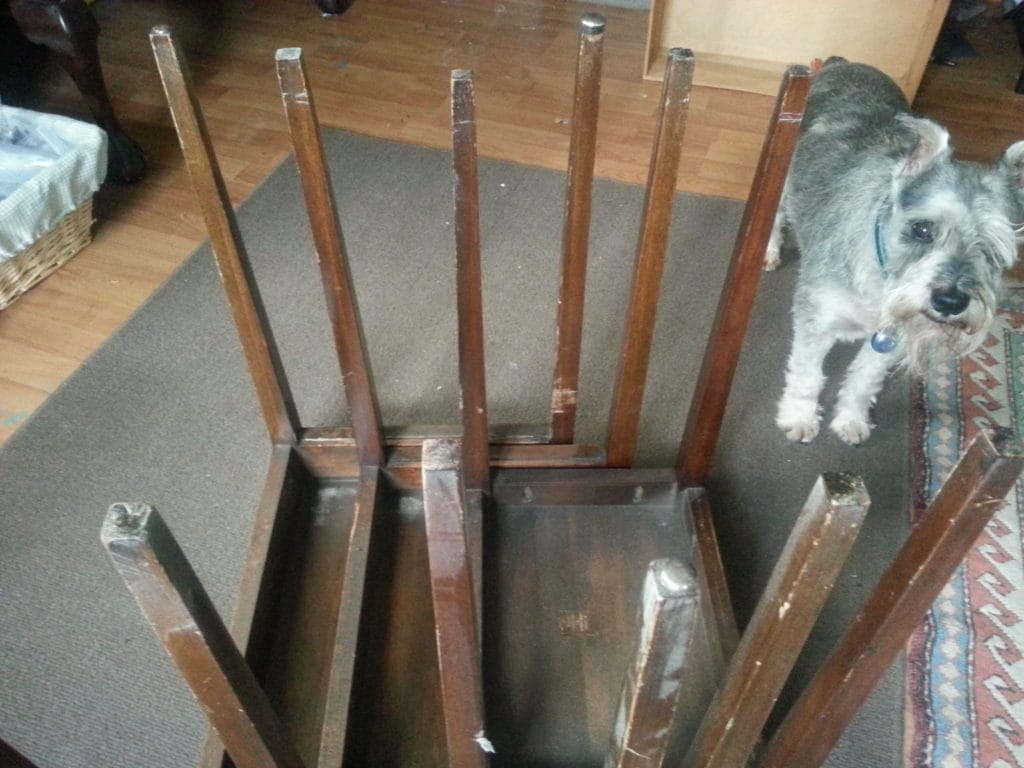 I may do the tops natural, or paint each one a different color, or the same color but graduated in hue, or…I don't know!  I need to finish up a few other project before I can get started on these beauties.
A new week has begun – you live and you learn 🙂
Join the Fun! I Always Love More Subscribers!