There are many, many times that I finish a piece and think – I can't sell it.  I just love it.  I have to keep it.  It needs to be mine.  However, this is my business and I need to make a dollar to spend a dollar and, if I kept all of my lovely finds, I would live in a house that would require tunnels to move from room to room.
I will say that on the rare occasion, I do keep a piece.  It has to be one that is needed and one that I just truly can't part with.  For some odd reason, almost all are currently in my dining room.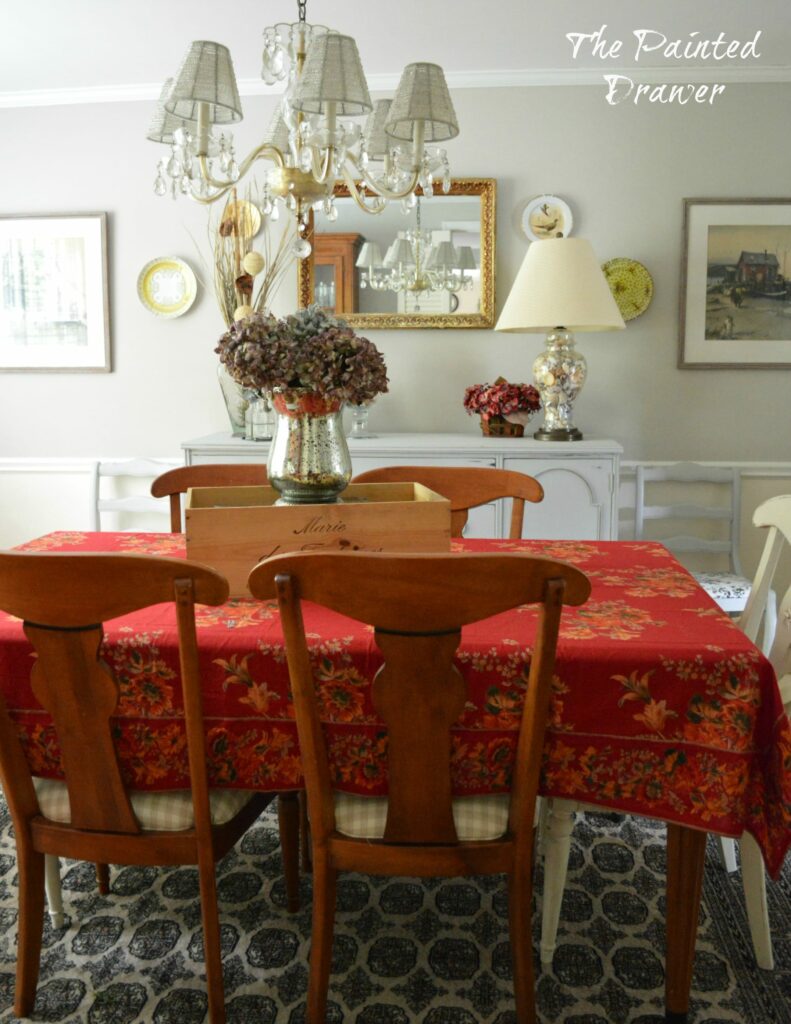 This buffet became a keeper.  It's the perfect size in the room, has storage space that I desperately need, and is sooooo heavy that the thought of moving it again is extremely daunting.  I did list it on Etsy but figured it was meant to be mine when it didn't sell – ok, I only gave it a few weeks but I did actually try 😉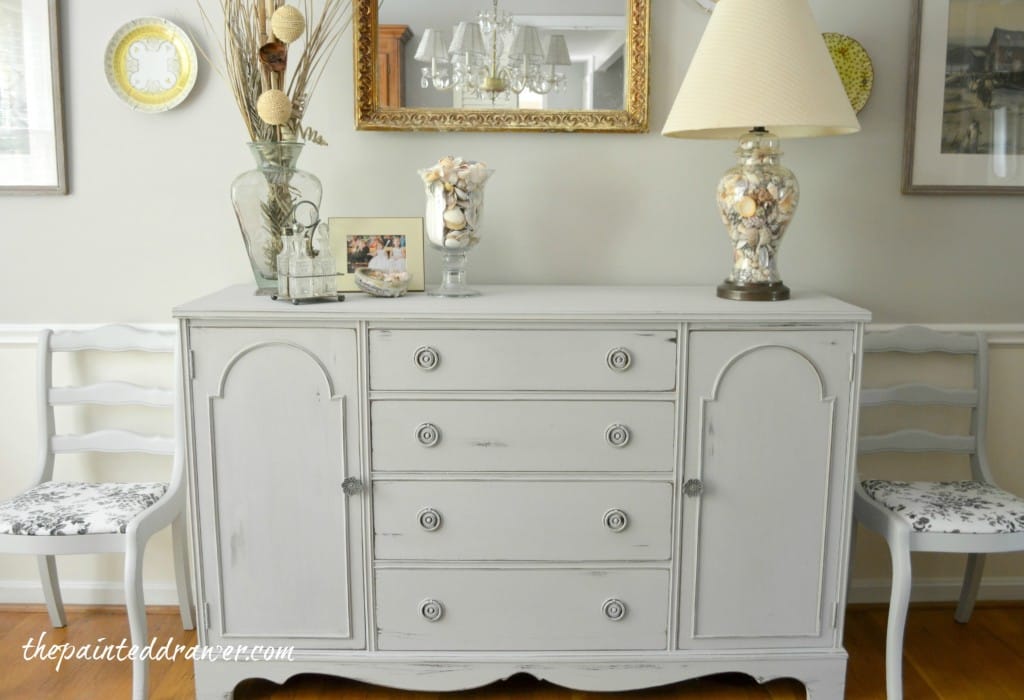 The sweet chairs on either side of the buffet were originally meant for the Lucketts market.  I purchased the pair and in the pre-Luckett's chaos, my mother and Sophie painted them.  We used a fabric shower curtain (clean, excellent condition) to refinish the seats with.  Once I put the chairs in the dining room, I realized how well they fit the space and they make great extra seating for holiday dinners.  So, they're staying!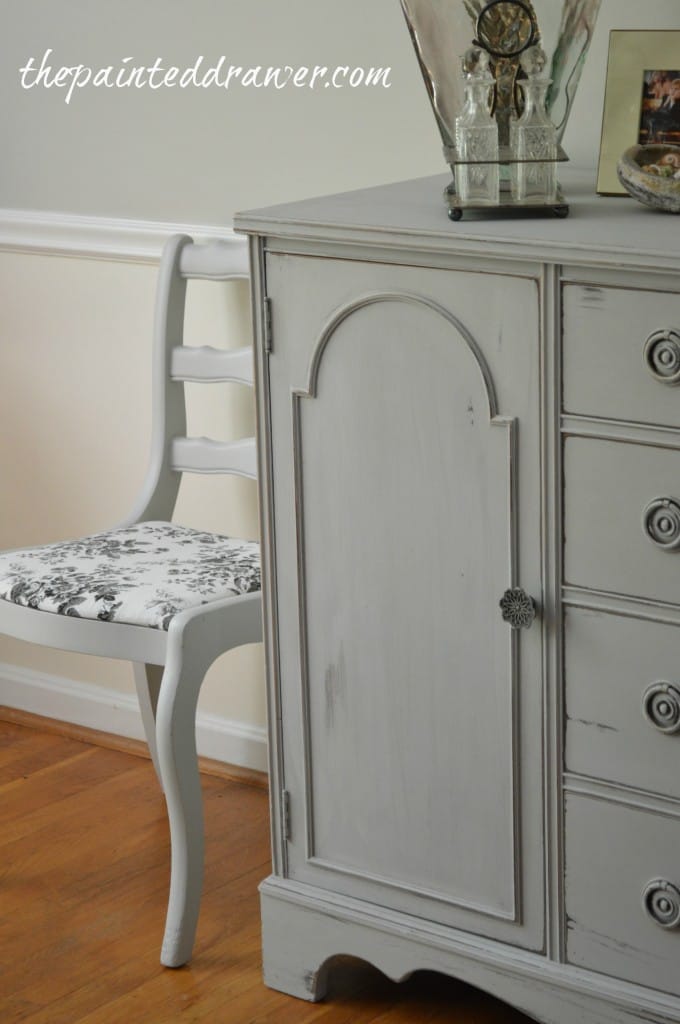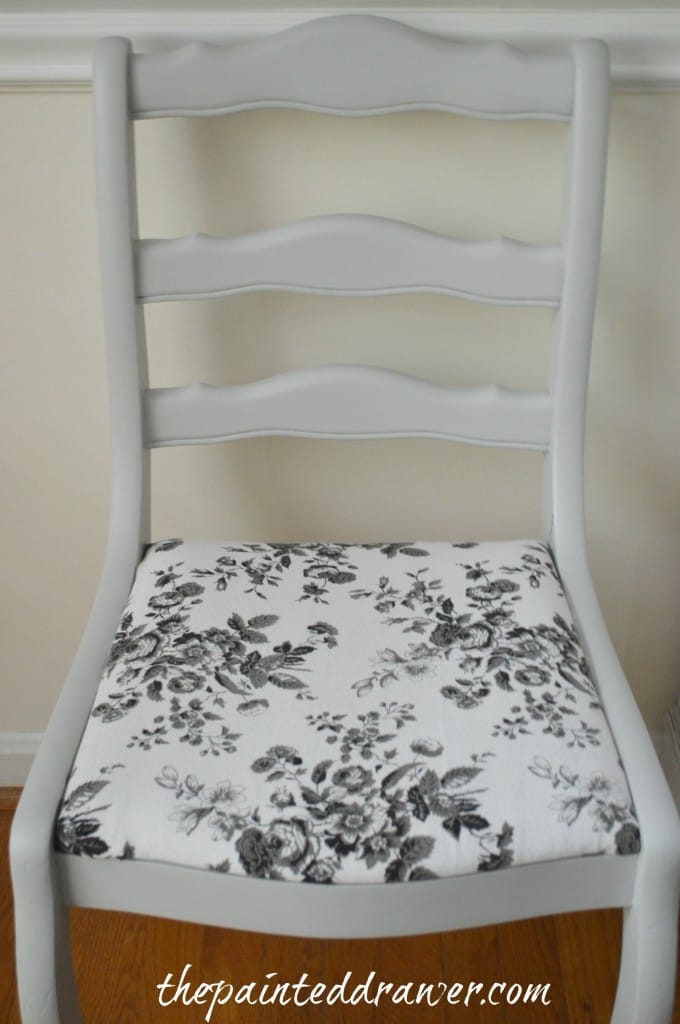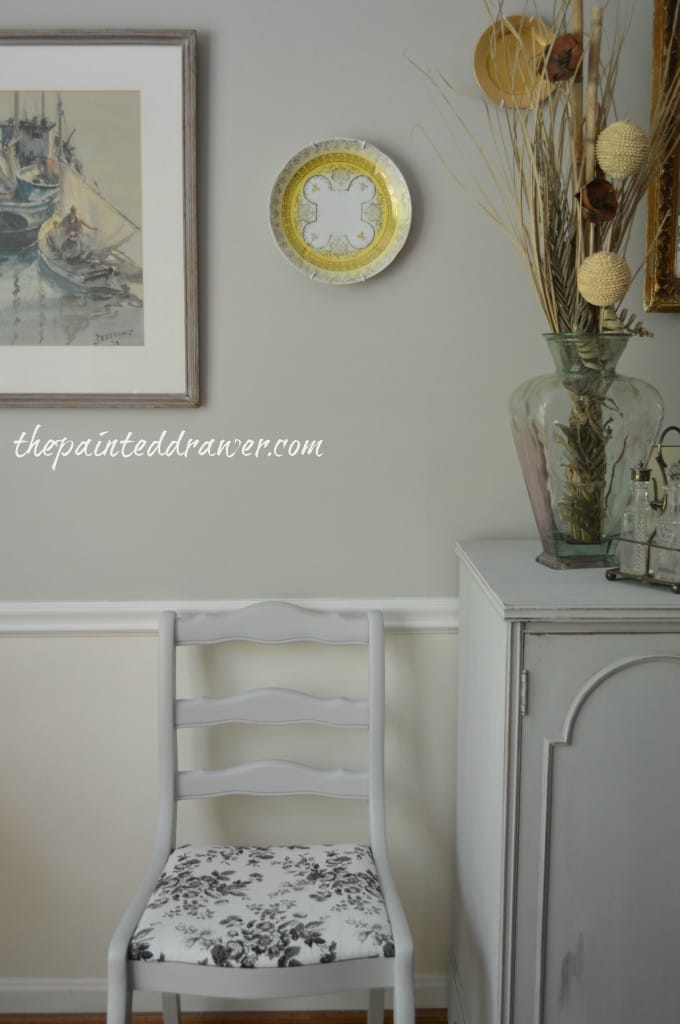 Another keeper is this cabinet.  It's the perfect size for many uses.  I just couldn't part with it.  It is so totally unique and useful.  I painted it in French Linen and added Maison Blanche dark wax.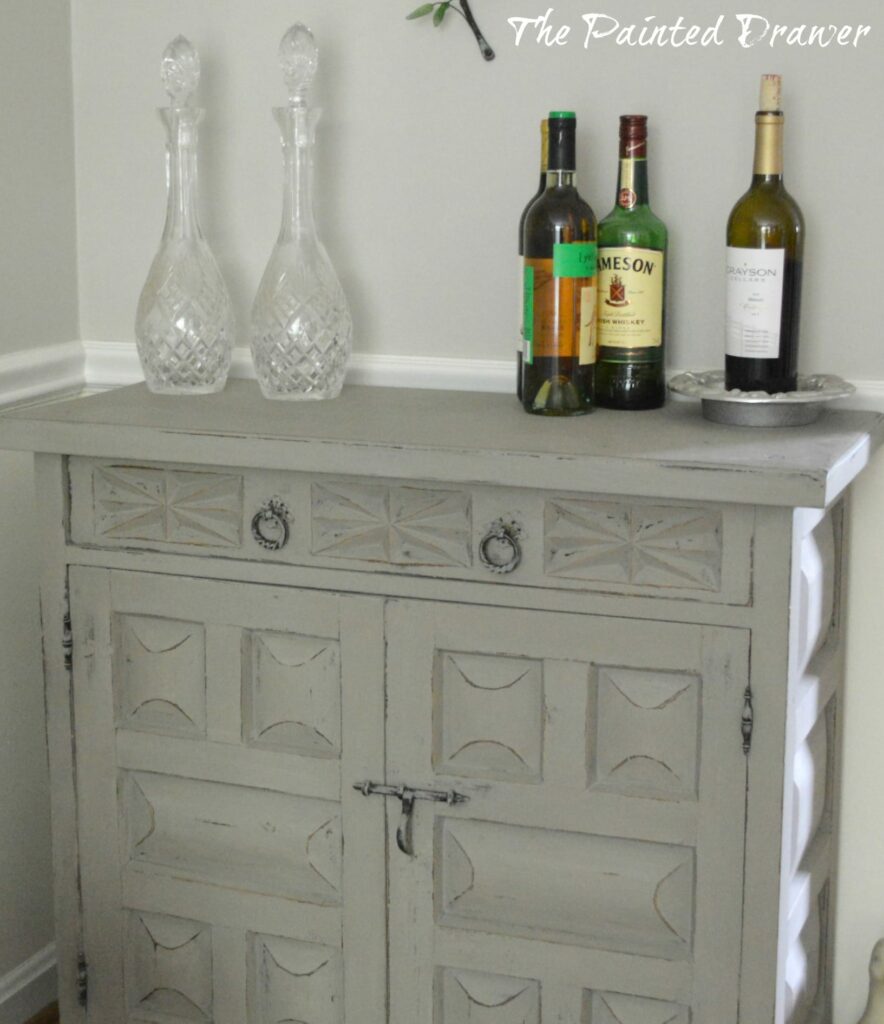 Last is my shabby, chippy table.  I purchased this years ago from an antique store that my mother used to have a space in (yes, this madness must be hereditary!) and it has moved with me from house to house.  I am a big fan of original, oil based, chippy paint and adore this little table.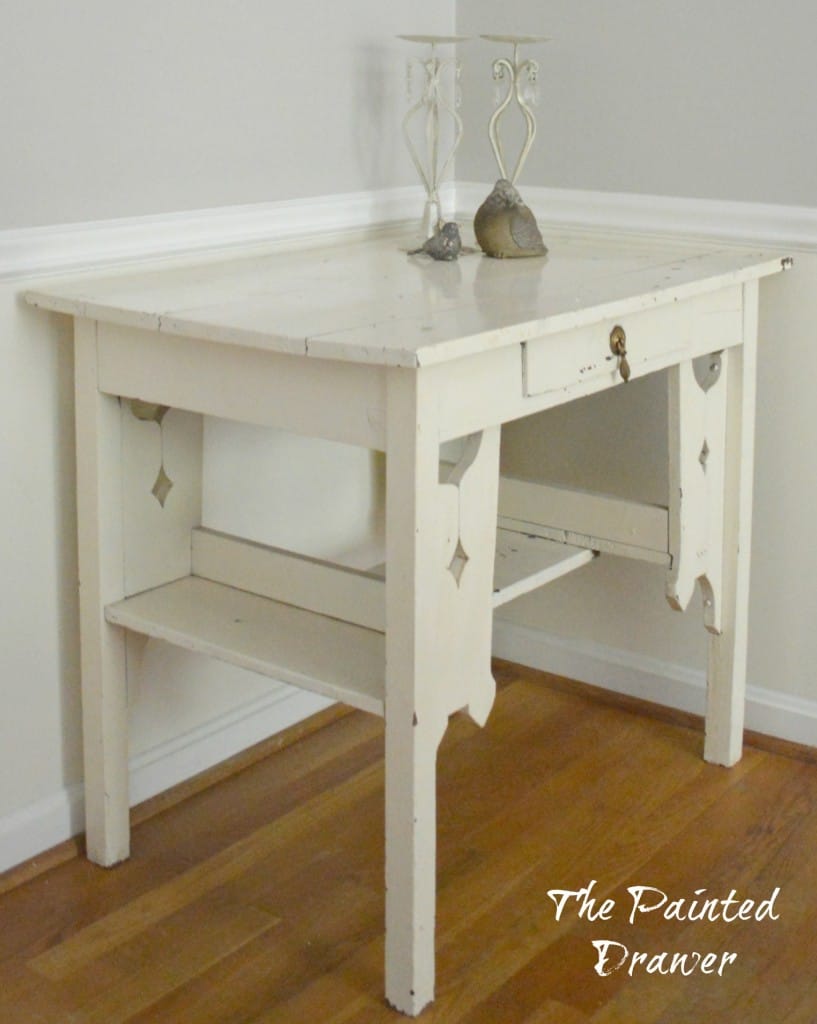 All meant to be mine – at least for now!
Join the Fun! I Always Love More Subscribers!
 Linking To: