A great Favorite Find Monday!  I am not typically too in love with desks but this one really caught my eye.  The lines are gorgeous – especially its legs.  The feet are splitting so I need to apply some wood glue and fix those before I can really get to work with its transformation.  I have a feeling this one will be quite the "before and after"!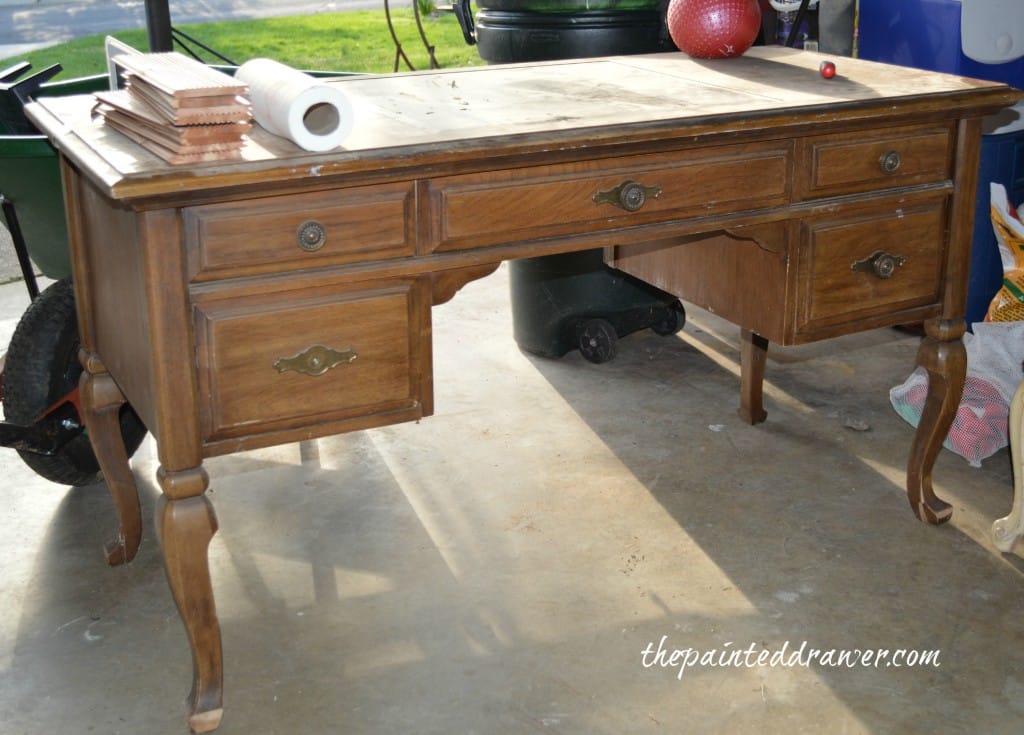 What's that, I say?  Yet another favorite find from last week!  I picked up these grain sacks that are oh-so farmhouse chic.  Love the cow!  These will be going with me to Lucketts.  Speaking of Lucketts, it is really game time now.  The next few weeks I will become a painting machine and will hopefully get all of my projects completed in time.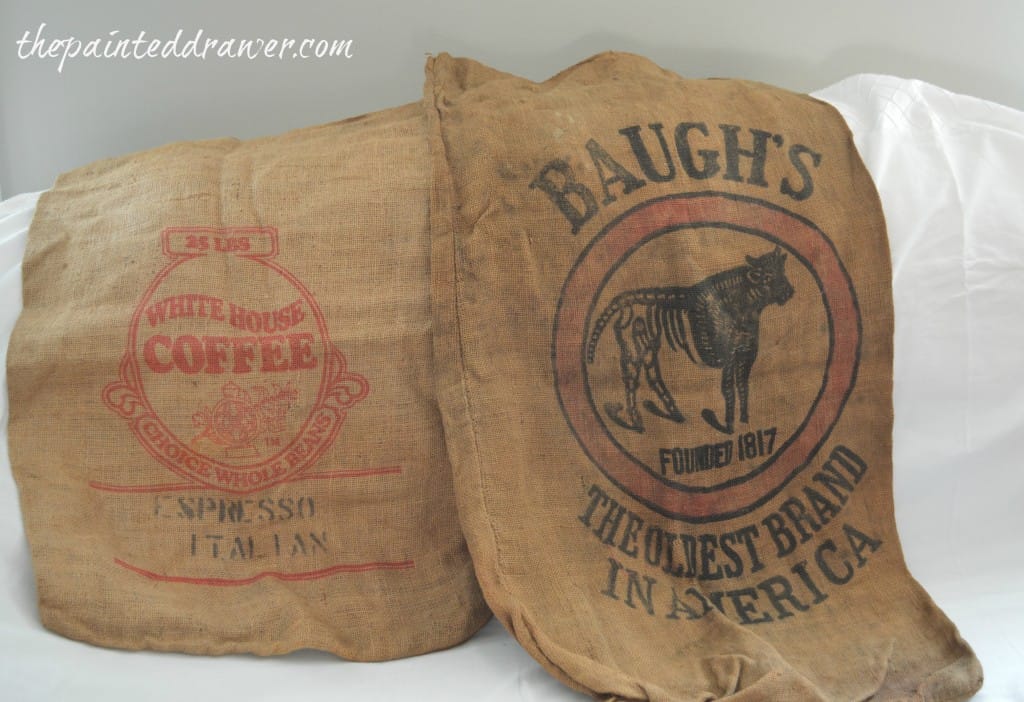 After such a long winter, I need to share a bit more of our spring.  Our gorgeous cherry blossoms are in full bloom outside our front door.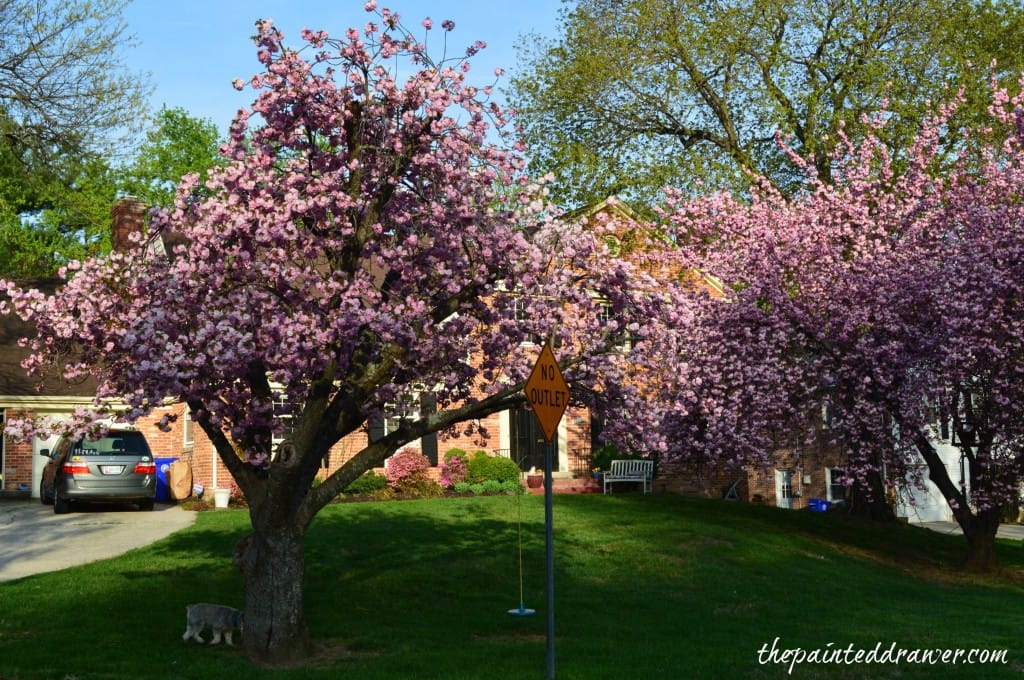 My girls like to picnic and swing under them.  My most beautiful blossoms ♥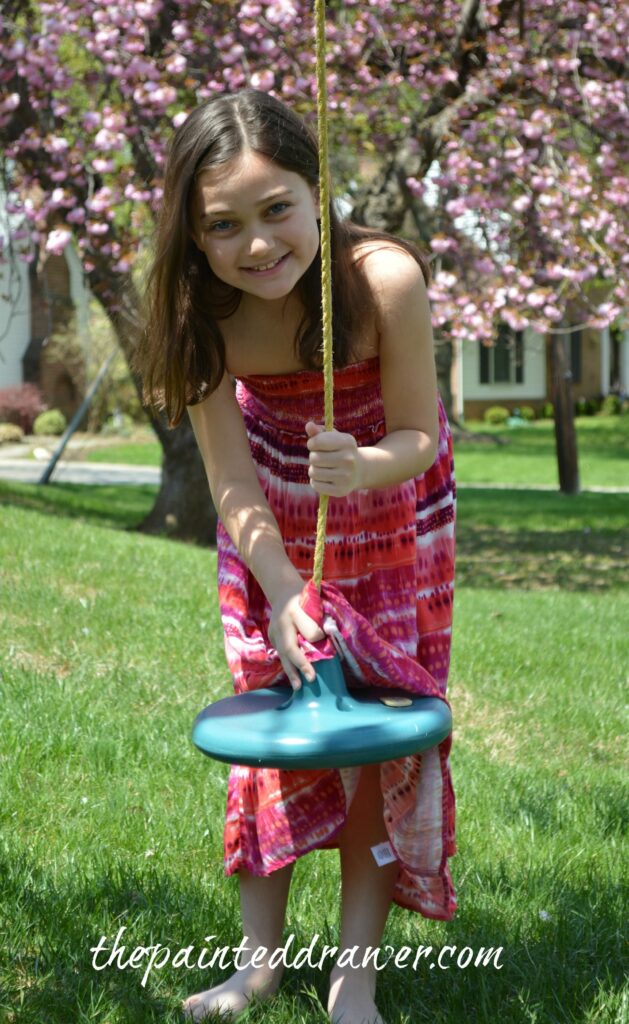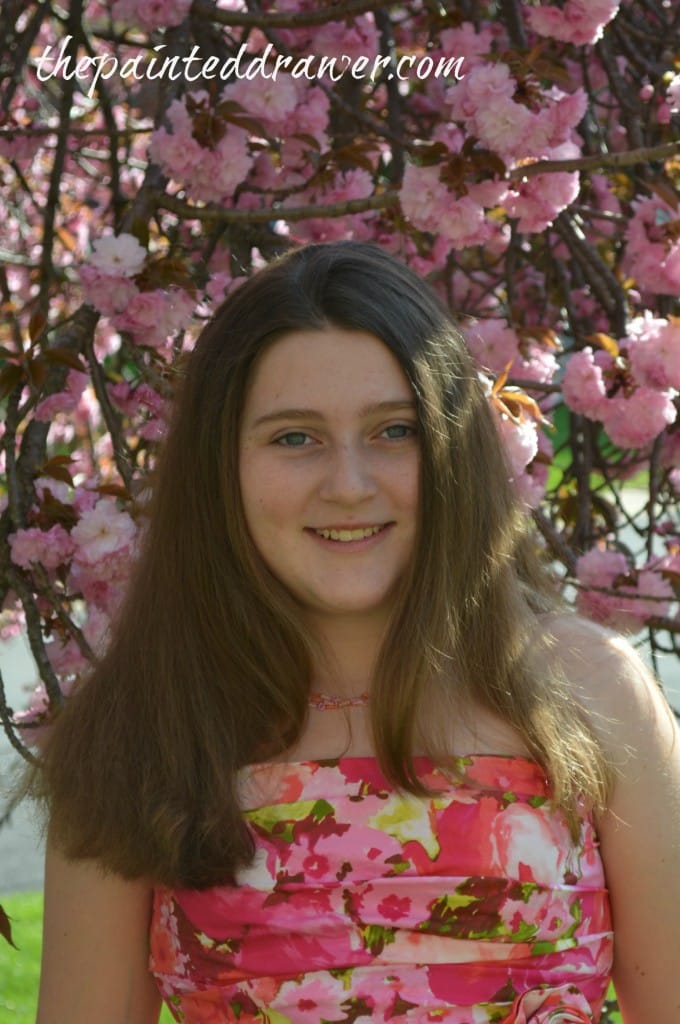 How lucky are we?