I've been working on a lovely, large, french Drexel dresser today.  Yesterday, I painted the body in my new favorite color, Driftwood by General Finishes.  I also was able to sand the top down in my garage while the weather was warm for the brief few hours of bliss we had here in Maryland. 😉
I decided to lighten the finish today by applying General Finishes' Winter White glaze on top of the Driftwood.  I usually get this affect with a wash of chalk paint but the white glaze is lovely over their milk paint.  Since it's a glaze, it's very different than a chalk paint wash.  It doesn't sand off and you can't dilute it with water as you work with it.  With chalk paint, prior to waxing, you can always go back with a wet wipe to distress it or wipe it back more.  With the glaze, once it's dried it is done.  No going back!. To avoid brush marks, I really swirl my brush around and stipple it with a a cloth as I go.
It wasn't a disaster like last week's project because this time I applied the glaze directly onto the acrylic based milk paint vs chalkpaint.  Lesson learned!
I LOVE the finish.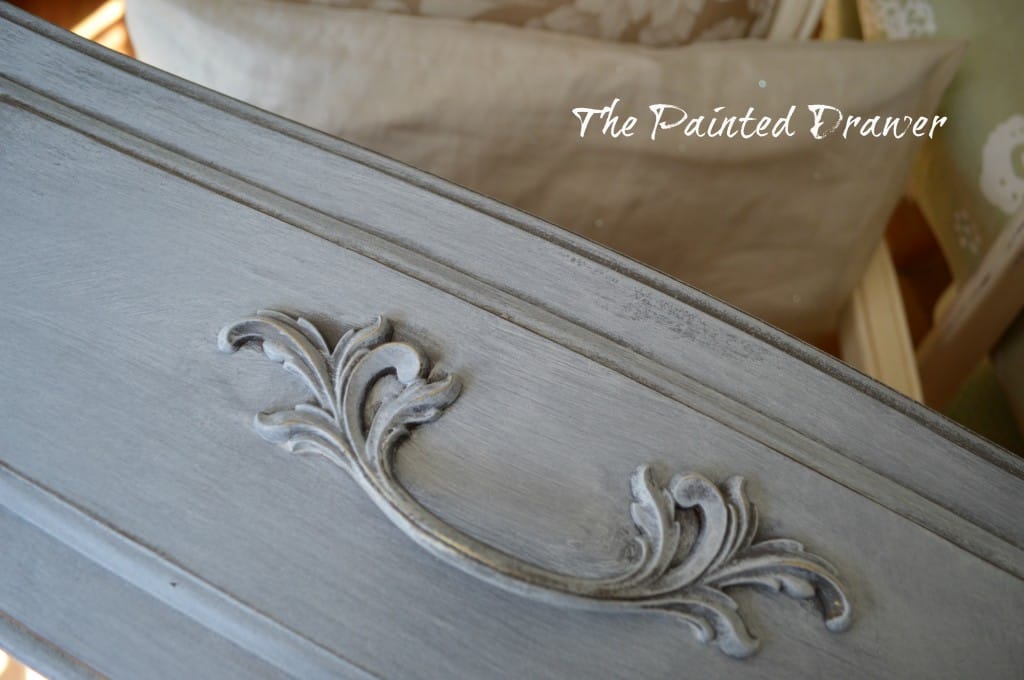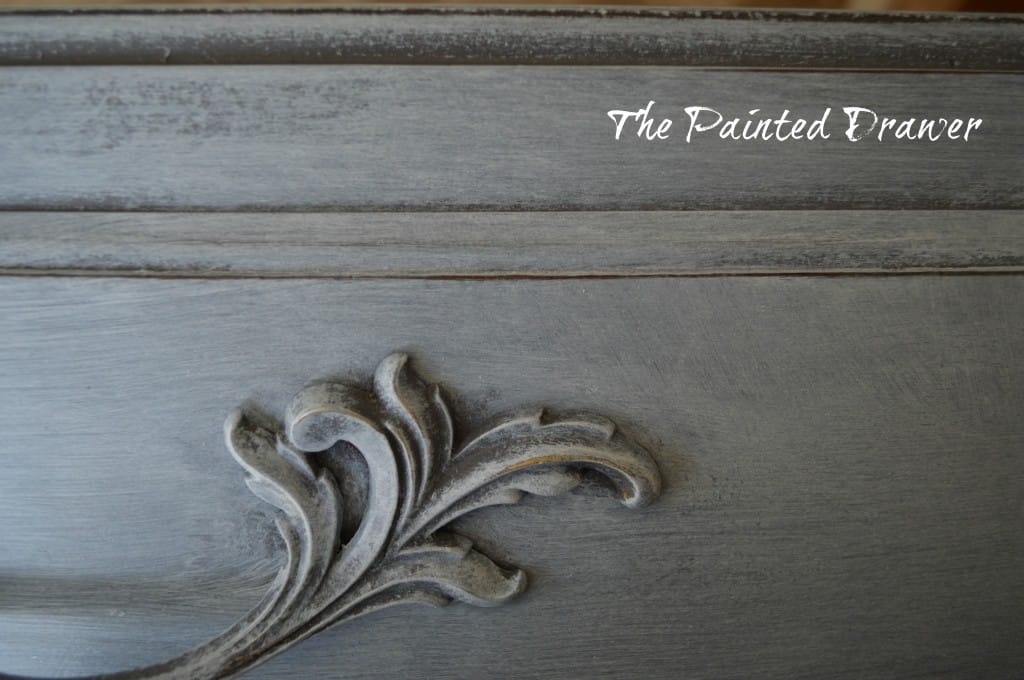 I hope you can see the dimension the glaze gives the piece.  The dark Driftwood peeks through and it is a gorgeous, smooth finish.  No need to wax (yeah!) which is a huge plus.  I can't wait to finish it up and hopefully share it tomorrow.
Join the Fun! I Always Love More Subscribers!