Happy New Year?  Say, what?  Yes, that is correct!  My husband is Persian and the first day of spring is the Persian New Year.  For this holiday, we make the Haft Sin table.  This consists of seven traditional items starting with the letter "S".   These items all have special meaning:
Sabza – Wheat, barley or lentils that have been allowed to grow for several days in a dish. They symbolize renewal.
Sepand – Seeds of wild rue, generally burned as incense.
Sib – Apples, symbolizing beauty and health.
Sekka – Newly minted coins, symbolizing wealth.
Sir – Garlic cloves, symbolizing medicine.
Serka – Vinegar, symbolizing age and patience
Samanu – A thick, sweet paste made from wheat, oil, water, almonds and walnuts.  It symbolizes affluence.
We typically have a family dinner and the kids receive money from relatives – their favorite part! 
In my painting world, well, it has been a crazy week! Jaclyn in NJ purchased the Persian Blue desk and my shipper planned on delivering it sometime this week.  I then received an email late on Monday night around 11pm from NYC.  Casey wanted to purchase the Driftwood Drexel Dresser but needed the top painted cream.  She had just moved, her clothes were all over her floor and she needed it asap.  A furniture emergency!  I emailed my shipper and he responded right away that he could actually pick up both the next day for delivery.
I was up at 5am painting the top cream.  His first delivery was canceled and to my dismay he showed up at my door at 7am.  Good lord!  We loaded them both in the van and off he went.  So, Casey ordered the dresser at 11pm on Monday, I custom painted it for her and had it delivered to Manhattan by noon the next day.  Now, that's service.
I also have the Florence dresser going to Florida and the Vintage French Desk going to Tennessee tomorrow.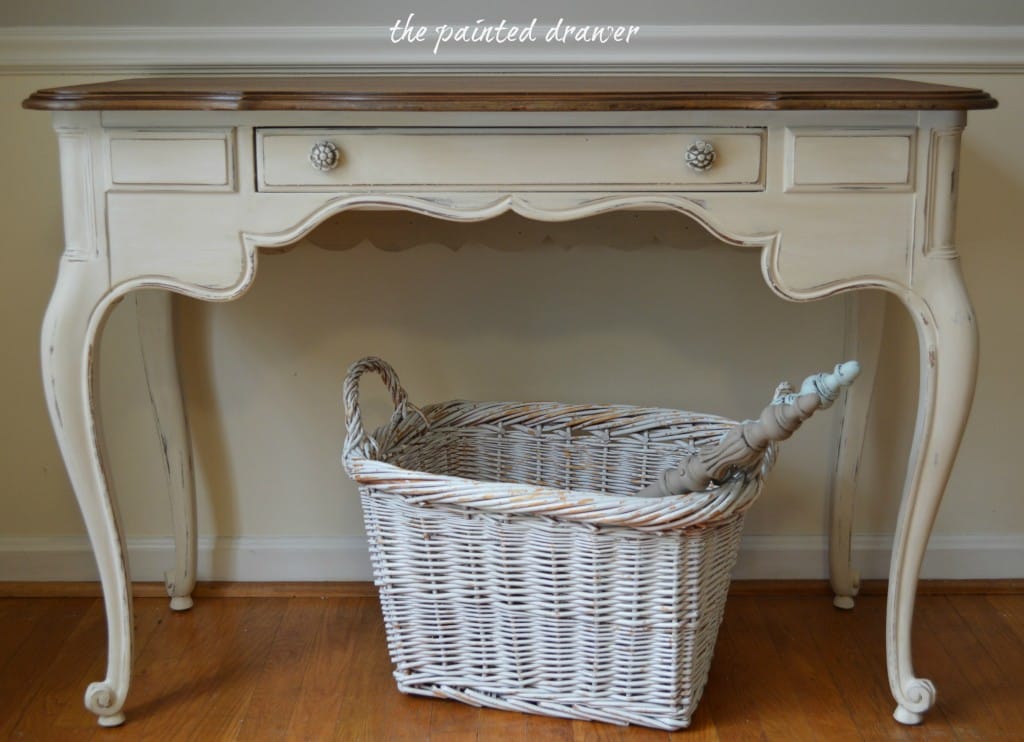 Whew.
Now, on to my latest project.  I am painting a very old, vintage dresser in General Finishes Somerset Gold.  Instead of using a stencil, I decided to hand paint the drawers with white flowers.  I first sketched it out with chalk and then added my paint.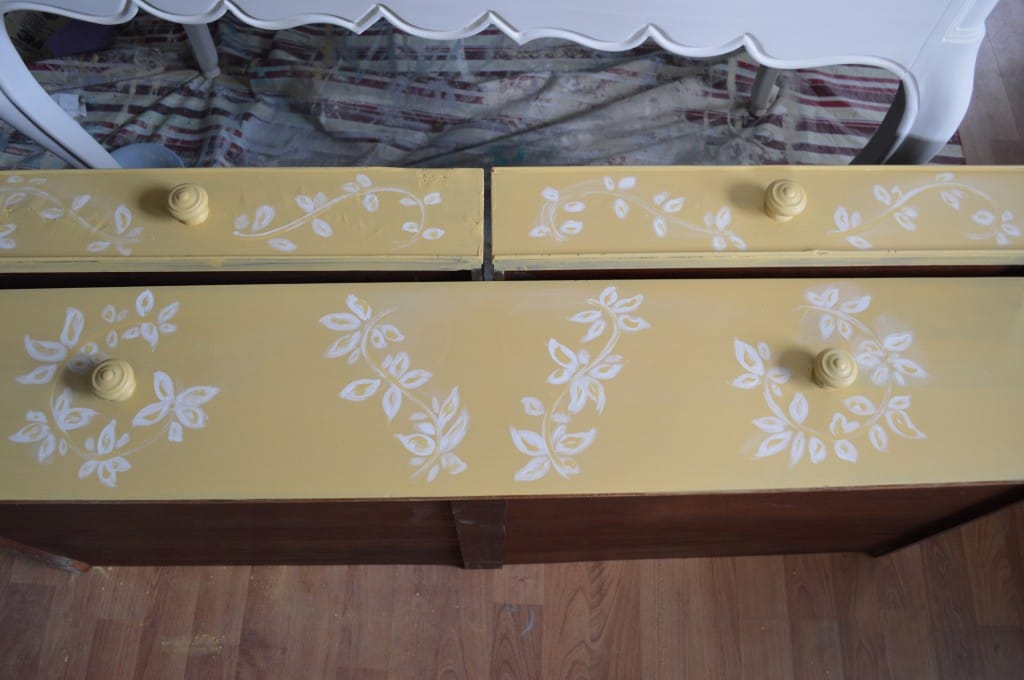 Here is the first drawer after being distressed back.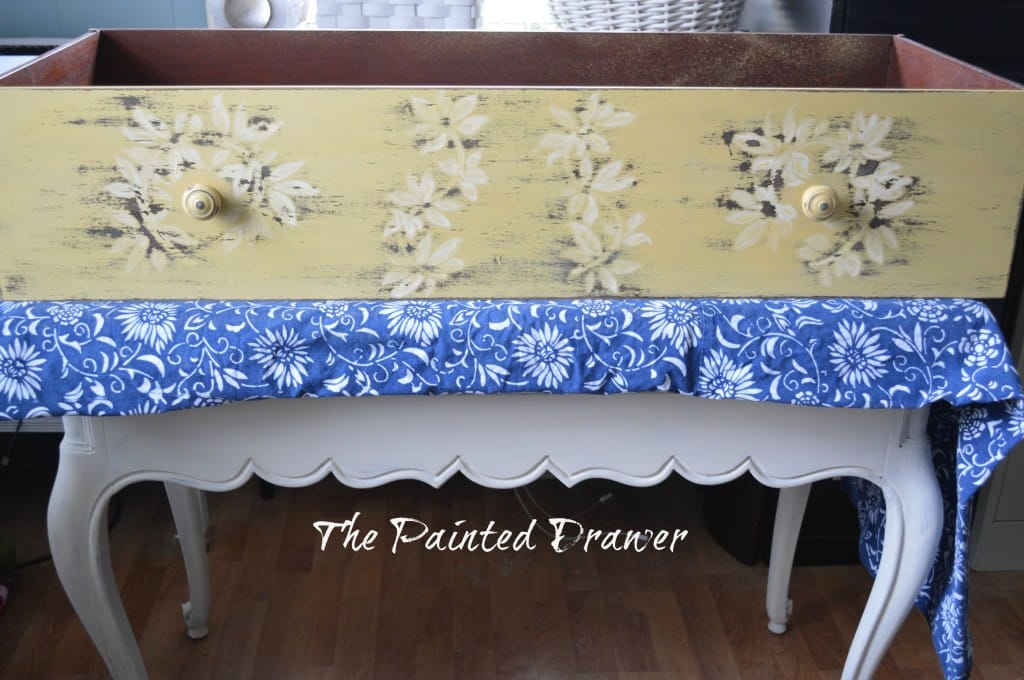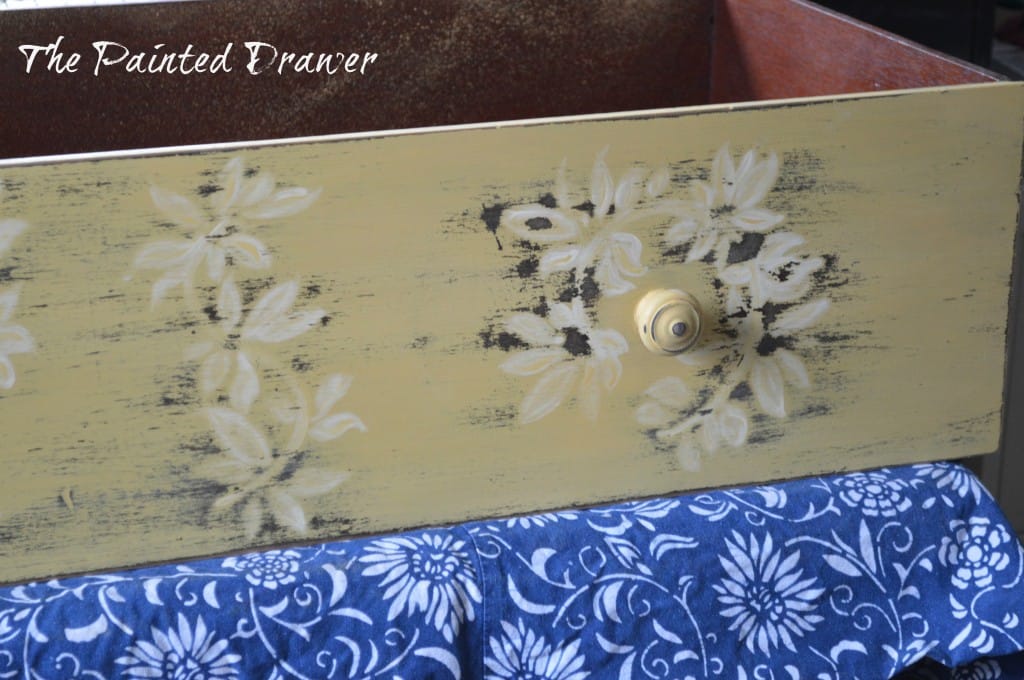 I am still fiddling around with the design and it's not done yet.
After this crazy week, I plan on spending the weekend relaxing and watching more of this (I'm winning the family bracket at the moment)!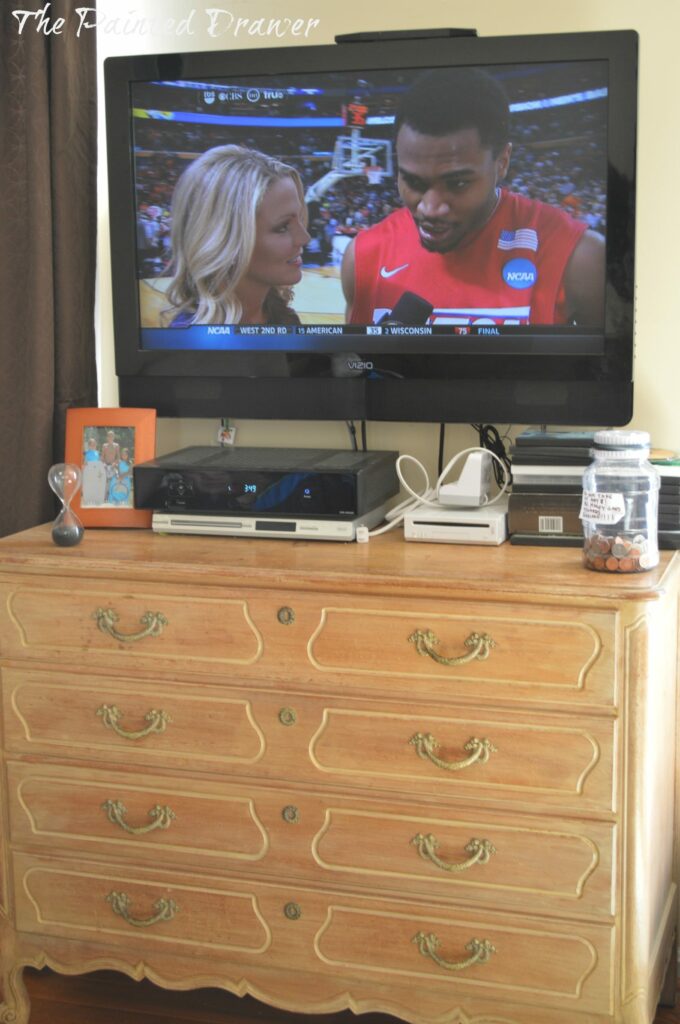 I hope you all do the same!
Join the Fun! I Always Love More Subscribers!