I cannot take credit for today's favorite find but it is definitely my favorite.  I met Cristin through Etsy and we have since become friends.  She purchased the Shell Dresser (which looks amazing in her guest room) as well as two of the vintage french desks for her girls.  She is tall and gorgeous and looks like she should be on a runway in Milan.  Yet, I digress.
I received an email from Cristin last week.  Her sister-in-law found – yes, found – this stunning chair on the side of the road.  Some people have all the luck!  (I spy the vintage french desk in the background ;)) 
Can you believe the gorgeous details?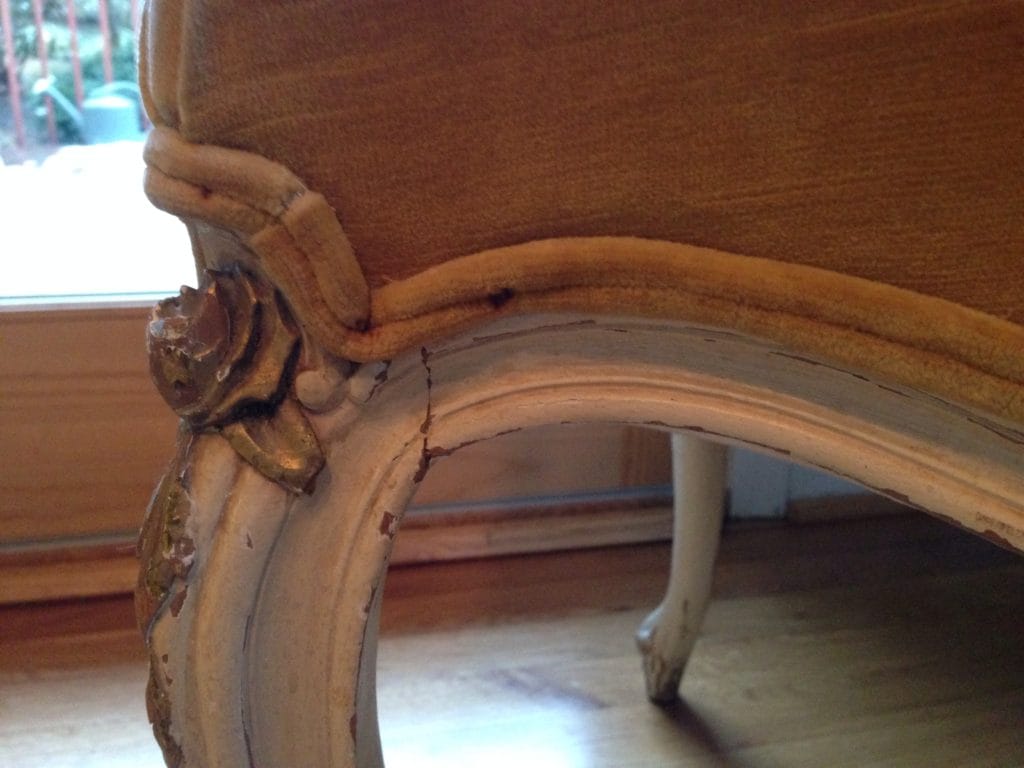 Cristin is debating on which way she wants to go with it.  Paint or strip?  Burlap or velvet for the fabric?  I can't wait to see what she chooses.  She is working on this one herself and I'm sure it will be beautiful when done.  What a score!
A few years ago, I also found a fantastic french chair on the curb.  I picked up all of the bits and pieces and just hoped they were all there.  After gluing and nailing/screwing the pieces back together again, it became a sturdy chair.  I used Annie Sloan's Old White and her dark wax for the wood.  After a good clean, the original fabric was salvaged – it was in surprisingly good condition seeing its origins!  It sits in my dining room looking pretty.  For some reason, every time I get a new chair, Baxter is drawn to it like a moth to a flame (or a cat to a mouse).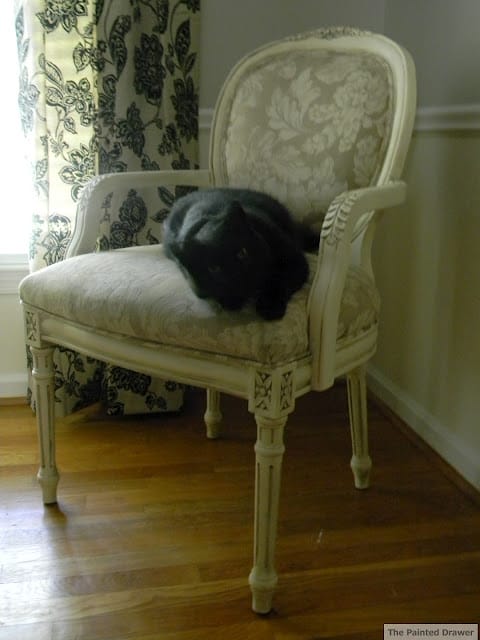 You just have to love the curbside scores!
Join the Fun! I Always Love More Subscribers!