Please note that some of the links below are affiliate links, and at no additional cost to you, I will earn a commission if you decide to make a purchase after clicking through the link. All opinions are my own.
Here's a quick before and after post for this rainy Tuesday!  The same neighbor who had me do her little phone table and chair, also gave me this hall table to makeover.  She found it at Goodwill and immediately fell in love.  The table just needed some love to give it back its glam.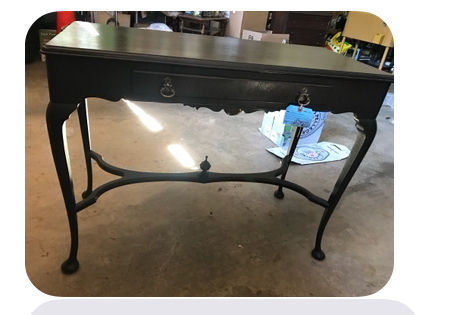 This is the emblem on the inside of the drawer – pretty interesting.  I couldn't find it anywhere online and so it remains a mystery.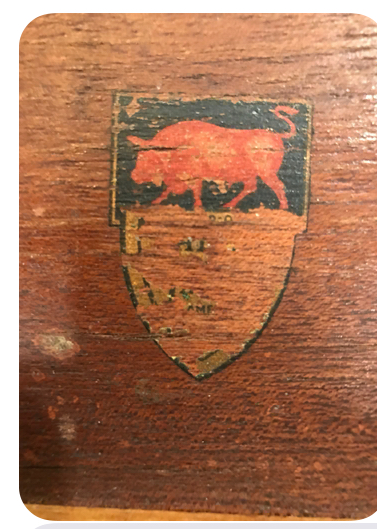 We decided on black and for me to see if I could restore the top.  She loved the Classic Black Dresser that I had finished last August and wanted something along those lines.  I knew this one would be fun!
I first tackled the top.  It had a few watermarks on it but other than that, it wasn't in bad shape.  I took my orbital sander and after sanding it way back, this gorgeous grain emerged – I mean, just gorgeous.  I didn't stain it because the color was beautiful.  I did apply General Finishes wipe-on urethane to seal it.
The base was painted in General Finishes Lamp Black.  I distressed it in places to avoid it looking too "done" and sealed it in High Performance Sealer in a satin finish.  The new ceramic pulls were purchased at Home Goods.  They are a creamy white with gold accents and I feel give the piece a touch of glam.
Such a beauty!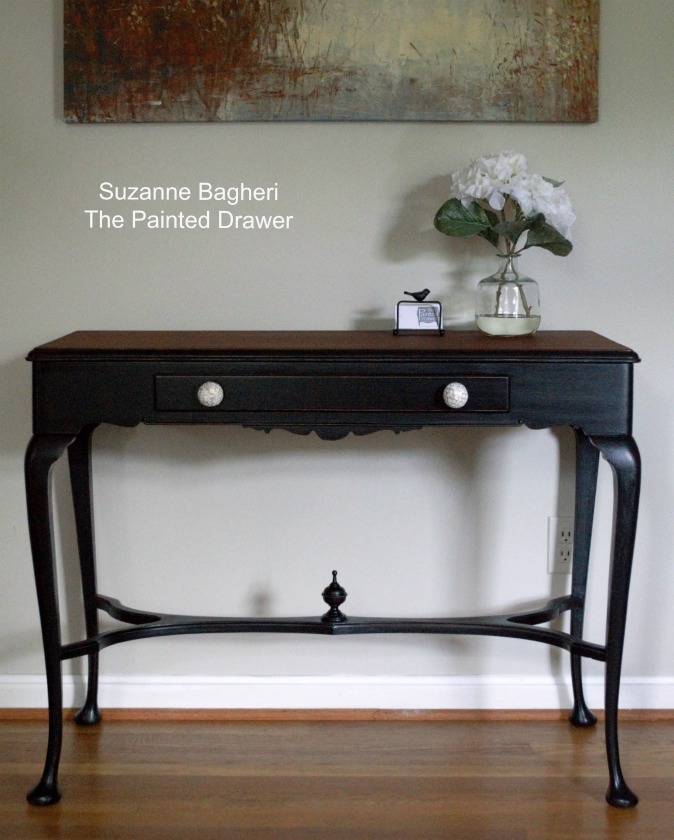 Product List: